How Tos & Tips
Last updated on February 6th, 2023. Originally published on April 5th, 2015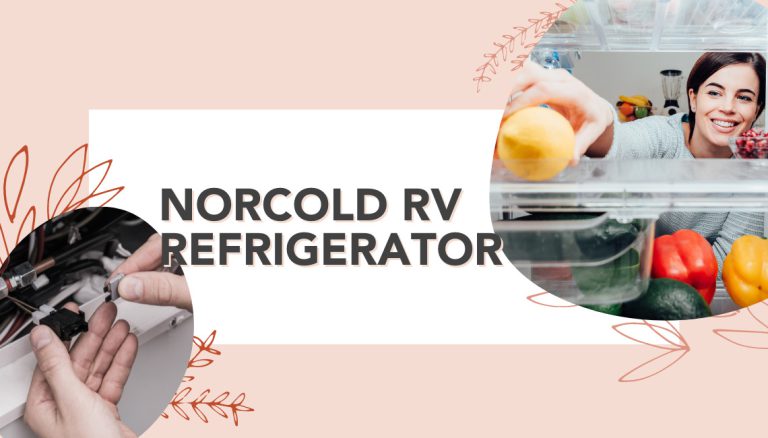 Looking to buy a new refrigerator for your RV? Chances are you've come across some top brands in your search, including the Norcold RV refrigerator. We'll take a look at everything this brand has to offer and whether you should choose it for your next motorhome investment.
Norcold RV Refrigerator for Sale
Norcold products are distinguished by their iconic polar bear logo and by a wealth of features unique to the brand. Among them are the refrigerator's abilities to run off the gamut of power sources including electricity, gas or both. Should you purchase a fridge that can operate on both types of power, you'll end up paying more up front but the investment could balance out long term.
Norcold RV refrigerators are also known for their ability to convert from a fridge to a freezer. While the company sells products that look and function a lot like your home refrigerator with cool products in one section and frozen foods in another, many Norcold RV refrigerators allow you to convert the entire unit to a freezer with the flip of a switch. Of course, if you want to have both kinds of units available 24/7, you can buy a Norcold RV refrigerator with both features.
A huge perk of RV refrigerators by Norcold is their volume. That's right, their sound level. You might not worry about how much noise an appliance makes at home, but in tight quarters such as your Class A motorhome, that matters. And with an RV refrigerator by Norcold, you'll be impressed by how quietly the unit operates.
And like all Norcold products, shelves and bins within each fridge are adjustable and removable. And all shelves are powder-coated to prevent rust.
Norcold RV Refrigerator Troubleshooting
A few common problems plague the owners of Norcold RV Refrigerators, but if you know how to make the basic Norcold RV refrigerator repair, you won't have to worry about the possibility of your unit breaking. Here are some frequent concerns.
If your RV fridge is cool but not cool enough, you might just have a simple problem with the thermistor. You can access the wiring to this part through the front doors of the fridge at the back of the shelves. These parts are easily purchased online and replaced on your own. You can also notice a problem with the thermistor when you see frost building up in your unit. Of course, if the problem is not the thermistor, it's likely the seal on your fridge door.
This post contains affiliate links. RVshare may receive compensation if you make a purchase after clicking on a product link.