RV Owners
Last updated on January 28th, 2023. Originally published on April 24th, 2015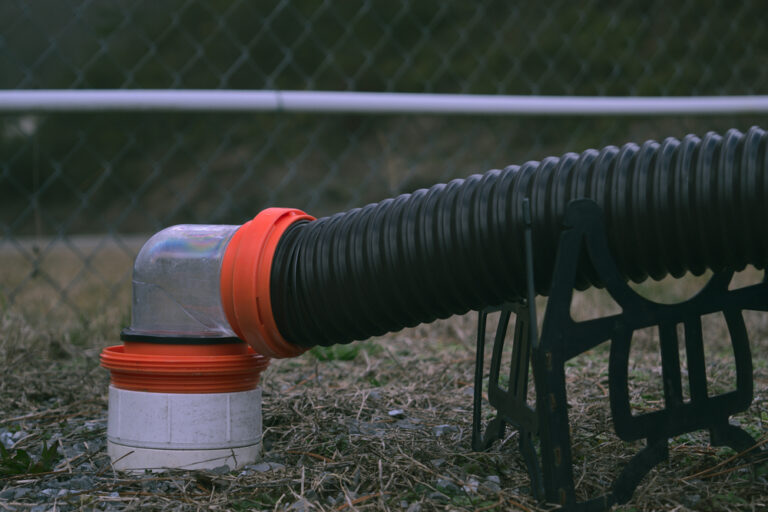 Looking for RV sewer hose storage ideas? We got you covered!
Fortunately, you do have a few options (that do not involve bringing that stinky hose into your home). You can buy an RV sewer hose storage kit, which fits near the dump valves, contain the additional hose you need, and come with a convenient case to store it. You can also make your own RV sewer hose storage space out of PVC tubing or a fence post or square tube hose carrier.
DIY RV sewer hose storage tube
Materials:
5x plastic fence posts
2 end caps
1 length of plastic gutter
Piece of PVC pipe
Screws
Something to attach the tube to the RV
Instructions:
Drill holes in the gutter and fence post to help with drainage
Place the end caps on the PVC pipe and screw the gutter onto each cap
Attach the fence post to the gutter
Attach this to wherever you want your storage container
The holes you drilled in the pipe ensure that it will dry out as you drive.
Pre-made storage tubes
If you don't want to make your own tube, you can also purchase them online at places like Amazon. Here are a few that get good reviews:
Hopefully, these suggestions for storing any extra RV sewer hose you have are helpful and prevent you from looking around at the last minute, trying to figure out how to get your hose home without having to put it in your RV!
Looking to learn more?
Storage, Support, Fittings, and More
6 Steps for Replacing your RV Sewer Vent
This post contains affiliate links. RVshare may receive compensation if you make a purchase after clicking on a product link.