How Tos & Tips
May 1st, 2018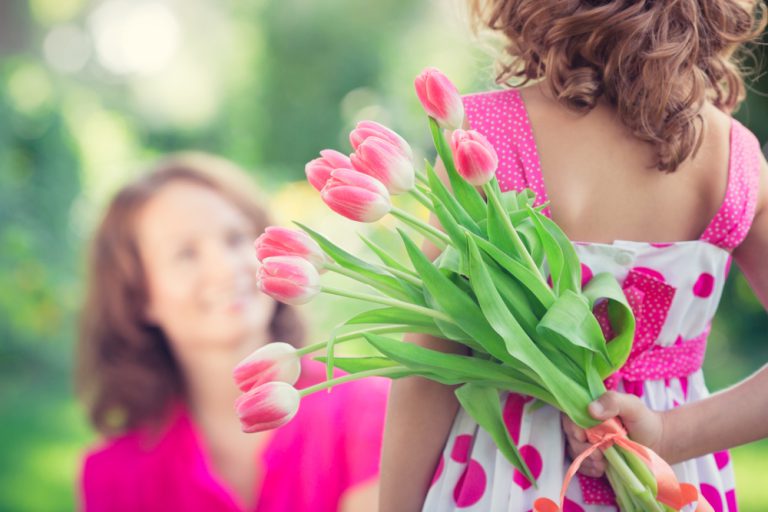 Mother's Day is May 9th, and considering all our moms do for us, we think your mom probably deserves to be celebrated. If you have an RV-loving mama and are wondering what to do for her this year, you've come to the right place. This gift guide contains the best of the best when it comes to gifts for camping mothers.
Whether you're searching for something practical or fun, we have the perfect RV gift idea for your camping-crazy mom. From fun mugs and high-quality tumblers to exciting experience gifts, anything you purchase from this list of Mother's Day gifts is sure to put a smile on her face. 
Without further ado, here are some of the best, most unique Mother's Day gift ideas for the camping-crazy matriarch in your life.
Gifts for Mom
Let's start with some Mother's Day gifts that are just for mom to use. These are items that your mama won't have to share with the rest of the family, and she's sure to adore using them time and time again. 
1. Yeti Rambler 26 oz Cup with Straw
Some of the best cups on the market are made by Yeti. Mom deserves the best, right? So that means she absolutely deserves to have an awesome Yeti Rambler Cup, as well as the lid and straw that go along with us. 
Perfect for sipping iced tea or lemonade while relaxing in a camp chair or hammock, this stackable cup also fits nicely with other cups in RV cupboards. What more could an RVer ask for? 
2. Hydro Flask 21 oz Water Bottle
Tea and lemonade are wonderful, but staying hydrated is also very important, especially while out hiking, rock climbing, or kayaking. For this reason, a super sturdy water bottle such as the ones made by Hydro Flask is an excellent choice for the camping mama in your life.
We love that these bottles come in a variety of colors, and the fact that they're made with stainless steel means they are easy to care for and don't give your water any funny taste.
3. Patagonia Gift Card
We all love new clothes, and mom is no exception. In fact, some mothers might even say that clothing is one of their favorite things. That said, shopping for clothes for another person is never easy. For this reason, we highly recommend giving a gift card instead, and a Patagonia gift card is absolutely perfect for outdoorsy people like your mom. 
4. Queen of the RV Coffee Mug
Every queen deserves her throne and a quality cup of java to enjoy while she sits on it. Make mom feel like RV royalty with this ceramic mug, which is also dishwasher friendly, meaning one less chore for the woman of the hour!
5. "Camping Hair? Don't Care!" Hat
Even when it's thrown back in a messy bun or just forgotten about entirely, mom totally rocks whatever hairstyle she's sporting. It's all about attitude—and when you're busy having the time of your life around the campground, who can be bothered with taming tresses?
This cute hat will keep mom's face out of the sun and help her secure that wild mane easily so she can get back to the important stuff: having fun.
6. "RV There Yet?" Wine Glasses
At the end of a long day of driving or exploring, nothing's quite as comforting to mom as a glass (or three) of her favorite vino. With these camping-themed, dishwasher-safe stemless wine tumblers, it's safe to say mom will feel as if she's arrived!
RV Gift Ideas
Next, we've listed several gifts that compliment RV life just perfectly. These items will enhance your mom's RV experience, are the perfect addition to any motorhome or trailer, and make excellent Mother's Day gifts.
7. Instant Pot
When it comes to perfect gifts for an RV enthusiast, an Instant Pot is hard to beat. This is especially true if the enthusiast in question is the one who's often responsible for dinner. 
An Instant Pot provides a huge range of culinary applications in one convenient and small footprint, and it's super easy to clean too. Besides, chances are, you're going to be eating whatever delicious stuff comes out of it, so it's a gift for you just as much as it is for mom!
8. Outdoor Tech Big Turtle Shell Ultra Speaker
Music is a great addition to any gathering. Since people tend to gather outside when camping, we think this outdoor speaker by Outdoor Tech is a super cool gift for RV campers like your mom. 
This turtle-shaped Bluetooth speaker is waterproof and super durable. The built-in lantern is perfect for adding light to a campsite at nighttime, and the fact that you can tether multiple Turtle Shell speakers together means you'll always be able to turn the volume louder when the situation calls for it. 
9. Personalized Retro Happy Campers Sign
Traveling with mom is a huge part of what makes your camping trips amazing, right? This personalized sign will remind her every day how much your adventures mean, and it makes a great addition to any RV's decor scheme.
10. National Parks Fridge Magnet Map Set
Is hitting every single national park high on mom's travel bucket list? This fridge magnet map set is a great way to keep tabs on where you've been and all the fun adventures still to come, making it one of the best Mother's Day gifts for national park enthusiasts.
Want to make the gift even better? Throw in a National Parks Passport to double down on the travel-tracking fun, and maybe even add an "America the Beautiful" annual parks pass!
"Experience" Gifts for RV Campers
Yep, we have even more Mother's Day ideas to choose from! These awesome gifts for mom will help her plan and enjoy more experiences, something every RVer will love. 
11. A Passport America Membership
What mom—heck, what camper, period?!—doesn't want to save some extra money and find awesome new campgrounds at the same time?
Passport America is the only discount camping club that gets you 50% off your campsite accommodation fees at almost 1,900 campgrounds across the nation. With that many to choose from, mom's favorite destination is surely on the list!
And since it costs less than $50 for a year, a Passport America membership easily pays for itself in just one weekend. Because of this, it makes for one of the best gifts for RV and motorhome owners we can think of—moms, dads, and solo adventurers alike.
12. Harvest Hosts Membership
Another excellent money-saving camping membership club, Harvest Hosts offers its members free camping at farms, vineyards, and other unique locations across the country. It's the perfect gift for those mamas that like to find new and interesting experiences. It will be well loved by anyone who enjoys fresh produce, new wines, and nights spent making connections around a campfire.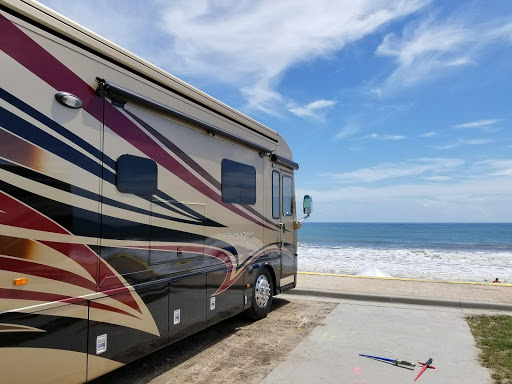 13. New Trip Ideas!
If you and your family have been stuck in the same old vacation rut for a while, one of the best DIY Mother's Day gifts is to help mom brainstorm some fun new adventures!
You can sit down and pore through this very blog for some ideas—we've written about fun places to visit in summer, spring, fall, and even winter. But if you're looking for something mom can actually unwrap on her big day, we suggest the following books, which will make fun (and useful!) additions to your RV's library:
More Mother's Day Ideas
Our last Mother's Day gift idea might just be our best. If you have an RV fanatic for a mom, why not take her on an RV trip to celebrate her day? If you don't have an RV to use, you can always rent the perfect little home-on-wheels. Make sure you take on the work of setting the campsite up and tearing it down, and plan meals that you can cook without her help so she can relax and fully enjoy her weekend of camping. 
We hope this post has helped you think outside the box of chocolates (or bouquet of flowers) for Mother's Day this year. After all, we can hardly think of a woman who's more worth it.
Happy Mother's Day, and thanks for all you do, moms!
May contain affiliate links.