RV Owners
September 5th, 2019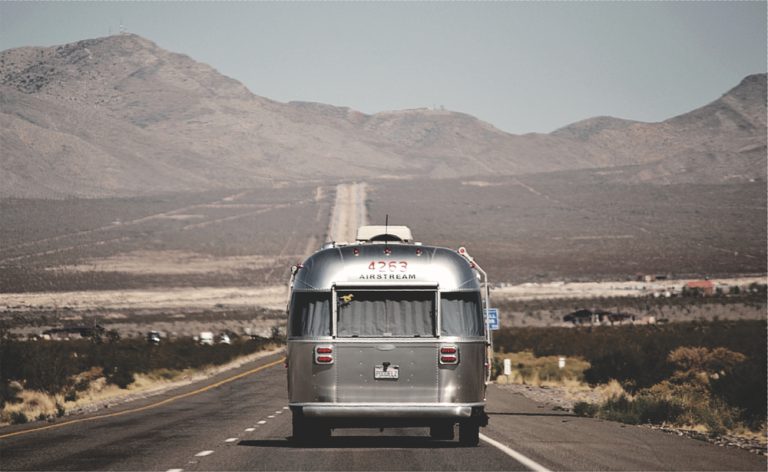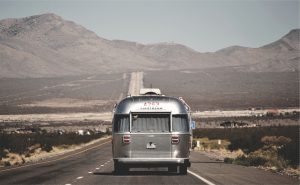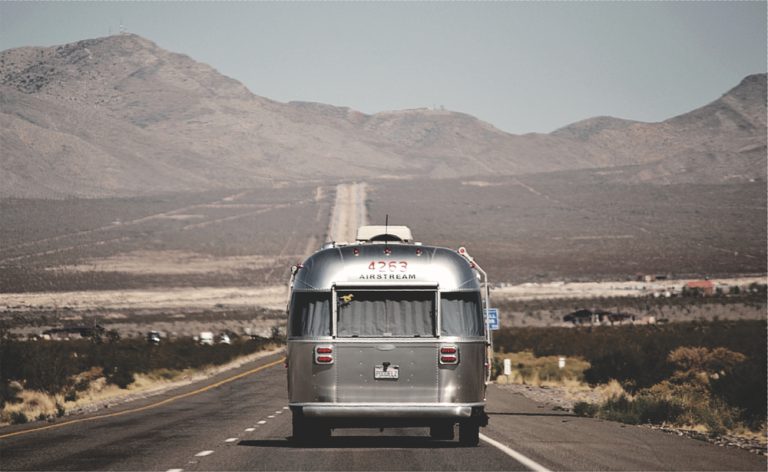 Let's face it: sometimes, when you say the word "RV," the first thing that comes to mind is… well, not cute. Old, aluminum campers can look downright drab, if we're honest, and while looks aren't everything, they do matter.
Fortunately, not all RVs look outdated and boring. In fact, especially when it comes to travel trailers, there are a wide variety of fun and innovative rigs on the market!
In this post, we'll walk you through some of the more unique RV options that are available to today's camper, going into the history and manufacturing standards for each. After all, if you're in the market for a rig of your own, chances are you already know how important it is to study up — we're talking about thousands of dollars and a very big decision!
No matter what kind of camping experience you're after or what your target price point, here are some of the coolest, most up-to-date campers and travel trailers we've seen lately.
Innovative Trailers
Want to go towable? There are a whole lot of reasons to do so — and if you're on the towable train, you've got plenty of cool travel trailers to choose from. Here are just a few.
1. Casitas
Small, lightweight, and rather reminiscent of an egg, Casita travel trailers are a cult favorite for a reason. Their fiberglass construction means they're much less vulnerable to water damage than their aluminum-seamed counterparts, and thus they also tend to hold their value really well, even over multiple decades. (Case in point, your writer was recently in the market for a Casita of her own, and she found a 1998 model for $10,000. That's a twenty-year-old rig… and meanwhile, nearly-new ones sell for just a few thousand dollars more. Plus, you'll get the option to customize the RV however you see fit, which, if you ask us, is well worth the extra cash.)
Since they top out at under 3,500 pounds, Casita travel trailers are towable even behind relatively small, low-horsepower vehicles. It's not uncommon to see a Casita being towed behind a large SUV, though you also see them behind full-sized trucks and other vehicles. In fact, some folks have even full-timed in Casitas, since they're so versatile and livable (especially for such small trailers!).
Along with their sturdy fiberglass construction, Casitas are cool travel trailers because of how community-minded Casita owners tend to be. With just one headquarters located in the small town of Rice, Texas, it's shocking how much recognition these little trailers get — and the company relies on its network of owners to spread the word and also let new folks get a look at the inside of these unique little campers.
Casitas come in just a few floor models, but each is optimized for a different camping experience. The Casita Freedom offers a full-size bed as well as a dining area with swivel chairs, whereas the Liberty offers great flexibility for couples with its king-sized bed. Traveling with a friend you're not quite that cozy with? The Independence allows for a twin sleeping arrangement that's perfect for friends or siblings. Finally, the Spirit combines storage space with cozy livability, making it perfect for families on the go.
Each Casita floorplan comes in both 16 and 17-foot lengths, and you can upgrade to the deluxe to have an on-board self-contained toilet and plumbing system. For full details on all the available models and to learn more about the history and construction of Casitas, click here.
More Cool RVs
Here are even more innovative travel trailers and rigs for campers of all types.
2. Airstreams
The Airstream brand is pretty much the definition of "innovative RV" — after all, it was the first brand that was commercially available! First imagined by Wally Byam all the way back in the 1920s and 30s, Airstream represents all the technological advances that have come along with the evolution of RVs and RVing, and the company is still going strong today.
So what makes Airstreams so unique? Well, if you've ever seen one, you know their metallic construction is the starting place. These futuristic "silver bullets" are super recognizable on the road or in a campground, and it's not just about style. They offer better reliability and stand up to all sorts of weather and road conditions, which is why it's not uncommon to see vintage Airstreams still in good working order after two or three decades.
The outside is just the start, however. The Airstream crew hand-installs custom-picked fixtures and appliances into each and every travel trailer and motorhome, making for an interior that's both upscale and utilitarian. Genuine leather upholstery and high-quality, name-brand kitchen fixtures are standard, which isn't something you can say about every travel trailer or motorhome in the industry!
It's no wonder, then, that Airstreams have spawned an incredible cult following, including various rallies each year such as the famous Alumapalooza, which, in 2020, will celebrate its 11th year running. Airstream owners are also known to simply knock on each others' camper doors when they see other "bullets" around the campground — so if you buy one, prepare to gain a whole slew of new friends in short order!
Click here to learn even more about Airstream history and why they're such a big deal.
Unique Travel Trailers
Here are some more cool camping trailers to take a look at.
3. Black Series Camper
Offering a wide range of options from cool pop-up campers to tough but lightweight full-sized versions, Black Series Camper is all about crafting vehicles for adventures that require getting seriously out there — and although they've been in business for more than a decade, chances are you haven't heard of them.
Why you ask? Because they're headquartered in Australia… which makes their business model make a little bit more sense! When you live in a country that calls its landscape the "outback," it's no surprise the camping manufacturers are after making tough, super-usable vehicles, outfitted with the right equipment to get you… well, into the outback.
You can tell how tough these rigs are built from the outside, which looks industrial and ready for anything. But don't let those exterior looks fool you; the insides of these rigs are just as luxurious and comfortable as you could hope for, outfitted with cozy mattresses, full-sized kitchen appliances, and chich, modern cabinetry, and accouterments.
What's more, each Black Series Camper comes with a five-year warranty that stands at the top of the industry for its stress-free guarantee. The structural policy covers everything from the draw bar and chassis to the workmanship and materials. That's a policy we can get behind!
Looking for Your Future RV?
If you're in the market for a rig of your own, chances are you've already figured out how much of a project it can be. And although online research is a great place to start, there's only so much the written word can tell you about the actual experience of camping in a variety of different vehicles.
That's why we recommend those in the RV market consider renting a rig (or four) off the peer-to-peer market at RVshare. Yes, we know, we're biased… but hear us out! We think this is probably going to be the best "homework" assignment you've ever gotten.
Here's the thing. Since our trusted network of owners offer rigs of every shape, size, and footprint, no matter what kind of unique RV has caught your eye, you can likely find one to rent at RVshare. That's not the case with the big, nationwide franchises, where the available rigs are often limited to luxurious (but boring) Class A and Class C rigs, usually fresh off the factory floor and without even a hint of character.
When you rent through RVshare, you can find pop-up campers, sleeper vans, unique travel trailers, and all sorts of other interesting, non-traditional campers. What's more, since each of our rentals is covered by A-rated insurance policies and offers an available 24/7 roadside assistance upgrade, it's a stress-free way to see what the road is like from a variety of different vehicles.
Finally, the thing that's on everyone's mind: price! Renting RVs isn't free, of course, but private owners don't have to foot the expensive overhead of running a business… which means the peer-to-peer market is a whole lot less expensive than the big box guys. Consider the money you spend on your rental rigs research. After all, it's a lot less expensive to rent a rig you don't like than to buy one!
This post may contain affiliate links.