How to Tackle "Mud Season" In Your RV
How Tos & Tips
April 27th, 2019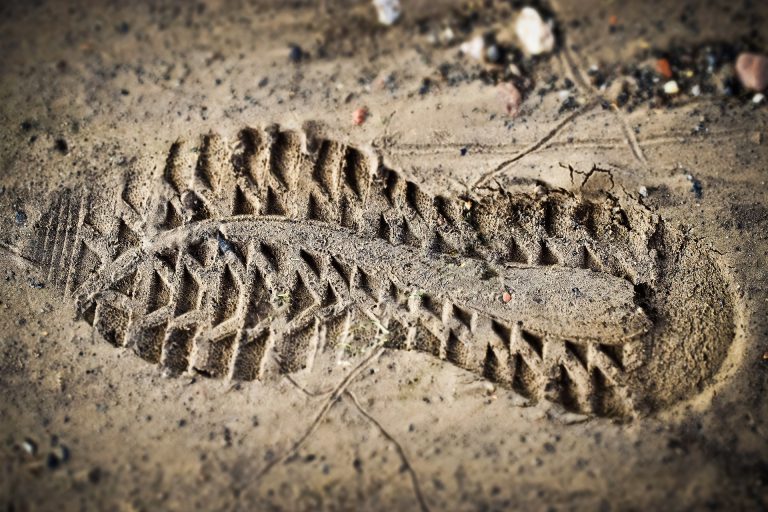 When it comes to keeping an RV clean, "mud season" is your worst enemy. During this time of year, everything seems to be caked in mud, and keeping it out of your tiny home-on-wheels can feel impossible.
Fortunately, keeping your RV clean during this time is actually possible. Not only that, but all that extra messy camping gives you good reason to do a bit detailing on your rig.
With the tips below, you won't just survive mud season, you'll come out with an RV that's cleaner than ever.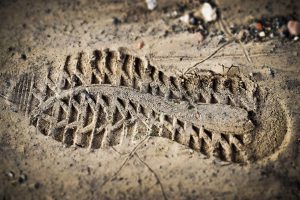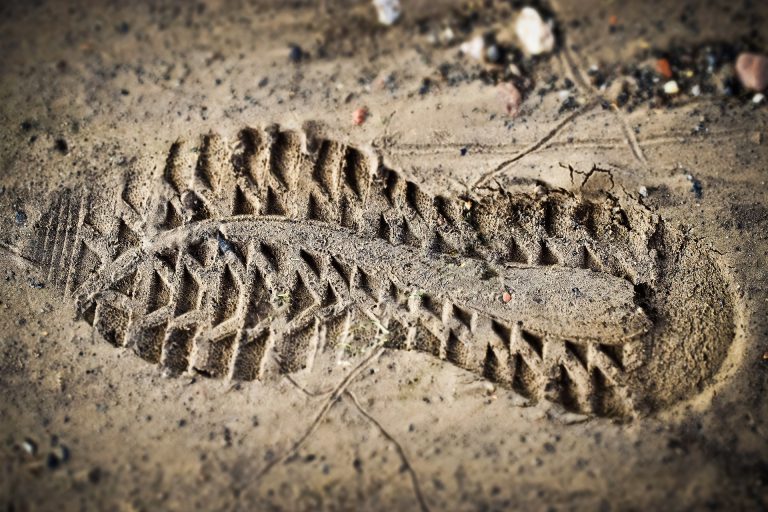 The Importance of Outdoor Rugs
Let's begin with the simplest—yet quite possibly the most effective—tool for fighting the mud: outdoor rugs. By keeping a large rug on your campsite, you will stop the mud before it ever gets to your door.
There are camping rugs made specifically for this purpose. However, many RVers prefer pretty indoor/outdoor rugs for their gorgeous prints. No matter which rug you purchase, you can rest easy knowing mud will be tracked on the rug instead of your RV floors.
Welcome Mat Versus Rubber Door Mat
Your next line of defense should definitely be a doormat of some sort. The question is, which type of door mat is better?
While the classic "Welcome" door mat can have some serious cleaning power, rubber mats are also very useful and much easier to clean. Sure, you could choose between the two, but many RVers choose instead to keep outdoor rubber mats and indoor door mats, ensuring they cover all of their bases and keep as much mud as possible off of their floors.
Why You Need a Boot Tray
Once in the door, having your family and friends remove their shoes is the final step in defending your floors against mud. Of course, if muddy shoes are thrown off onto the floor, the purpose is defeated. This is why you absolutely must invest in a rubber boot tray.
This awesome product is also known as a show mat, and is perfect for containing all of the yucky stuff your shoes may track into your tiny home.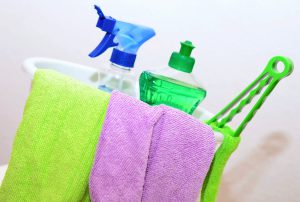 Tips for Keeping the Exterior of Your RV Clean
Once you've taken care of your RV floors, you may be wondering how to keep the exterior of your RV clean during mud season. Unfortunately, keeping the outside of your rig pristine is not usually an option. However, there are ways to keep it relatively clean to make washing the RV a much easier task down the line.
Watch Where You Drive
Obviously, the first step is to stay out of the mud as much as possible. Therefore, you will want to avoid driving off-road during mud season, and try to stick to well-paved roads that won't kick mud up onto your rig.
Park Smart
How and where you park is also important. Parking on a concrete pad is ideal, but if this option isn't available to you, a gravel pad is also acceptable. Need to park in the grass? Put pieces of wood under all 4 tires in order to keep your RV from sinking, and be sure to use jack pads.
Rinse Everything
Rainstorms will cause mud to be splashed onto the lower part of your RV. Additionally, items such as your sewer hose and electric cable are sure to become pretty dirty. Make a point of hosing everything down after a rainstorm and before packing up in order to avoid anything becoming caked with mud.
Must-Have Cleaning Products for Your RV
When it comes time to clean your rig after a muddy camping trip, it's good to have the right products and tools on hand. Below are our favorite RV cleaning products:

Tips for Detailing Your RV
Once you've washed your RV or headed to the RV wash, you'll want to do a bit of RV detailing. Here are our top tips for ensuring your rig is nicely detailed and easy for the next big trip:
Tip #1: Park on a hard surface.
When you choose a spot to clean and detail your RV, choose wisely. Parking on a hard surface such as concrete is ideal, as it prevents mud from splashing up and ruining your work
Tip #2: Wash everything first.
Before you even think about detailing, wash the entire RV well. Get the roof and the tires, as well as all the stuff in between.
Tip #3: Work from the top down.
During your washing and detailing, work from the top down. This will ensure any drips onto the walls from the roof will be cleaned up, and drips from the walls onto the tires will be taken care of as well.
Tip #4: Don't forget the small stuff.
Detailing is all in the small stuff. Therefore, you'll want to remember to clean absolutely every nook and cranny. Pay close attention to your seals, the awning, all of the plastic bits, your hub caps, and add a protective coating to your tires.
Tip #5: Head inside.
Of course, detailing isn't only about the outside of your RV. Be sure to take your cleaning inside as well. Deep cleaning the interior of an RV is no different than deep cleaning a house. Make sure to get all the corners and crevices.