RV Owners
December 7th, 2018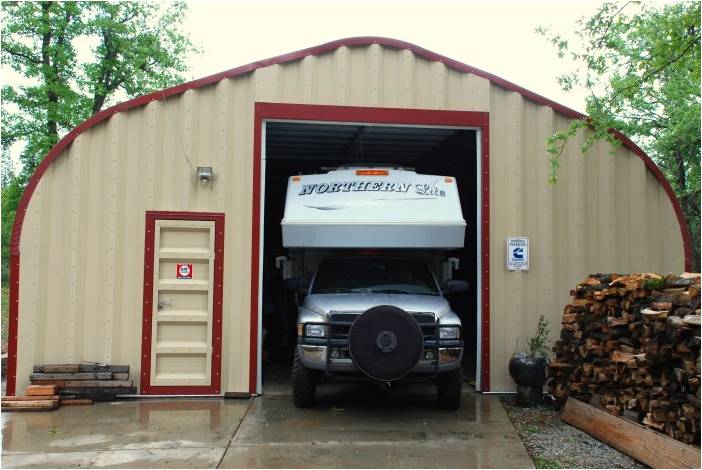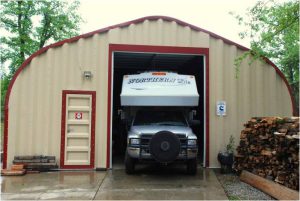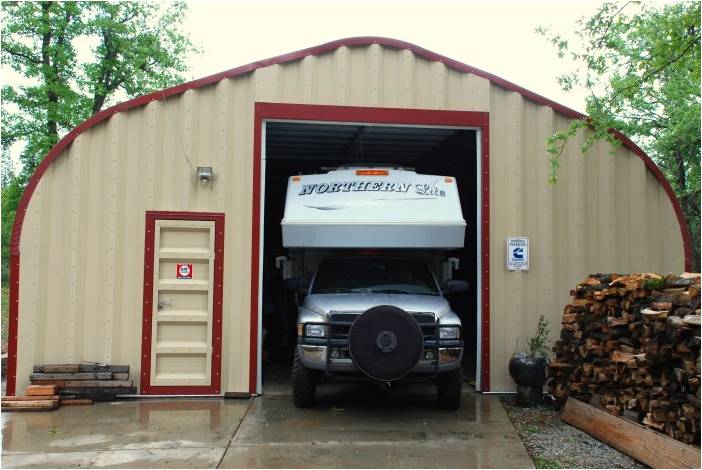 Buying an RV has a lot in common with buying a boat. You rent one for a week while you're on vacation and it's easy to get the bug. You imagine lazy weekends with the whole family enjoying the outdoors. You think to yourself: How hard could it be?
In reality, RV ownership involves a lot more work than you might expect. There are repairs to be made, wastewater tanks to empty, and of course, the issue of where to keep the thing.
If you're looking for RV storage solutions, you've come to the right place. This short guide will explain your options for storing an RV when it's not in use. Let's get started!
Where to Store an RV
When it comes to recreational vehicle storage, the easiest and most obvious solution is to park your RV somewhere on your own property. If you live in a rural area or on a larger piece of land, this is a no-brainer: Using your own garage or driveway saves a ton of money and gives you easy access to your RV whenever you want to take it out for a spin.
For most of us, however, self storage isn't a realistic option. You might have an HOA that doesn't allow RVs to be parked in front of your house, or maybe you just don't have a large enough garage. In that case, you'll want to start exploring paid RV storage facilities.
How to Find RV Storage Near Me
Nowhere to store your RV at home? Finding camper storage in your area is the best way to enjoy the RV life without having to deal with the hassle of finding space in your own garage or driveway.
The easiest way to find a local facility is to search online using a phrase such as "RV storage near me" or "trailer storage near me." Many traditional storage companies with multiple nationwide locations, including U-Haul and CubeSmart, offer RV storage for a flat monthly rate. There are also a number of growing startups that provide RV storage solutions, including Neighbor and StowIt, which let you rent a space to park your RV on private property. These new options from the sharing economy are typically cheaper but may offer less security than you would find at an established storage facility.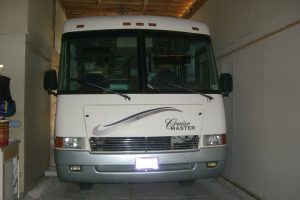 Outdoor vs. Indoor vs. Covered RV Storage
Most RV storage companies offer three options: indoor RV storage, outdoor RV storage, or covered storage.
Indoor storage tends to be the most expensive but offers the most perks — your RV will be kept in a secure facility sheltered from the sun, rain, wind, and snow. In the end, keeping your rig inside RV storage buildings helps prevent the kind of damage that can cost you big time in the long run.
Covered storage is a good compromise, offering security and some protection from the elements. Your RV will be shielded from most rain and snow but will still ultimately be exposed.
Outdoor storage doesn't provide the same kind of shelter from harsh weather but is usually the cheapest option. If you're simply looking for an easy place to park your RV and you don't care too much about the condition of the paint, outdoor trailer storage works in a pinch.
Alternative RV Storage Solutions
Still not satisfied with traditional RV storage solutions? Don't despair, there are still a few more ideas we haven't talked about yet.
If renting storage space doesn't appeal to you, there's a new way to invest in the niche real estate market of RV condominiums. Instead of simply renting, you can actually own your RV storage space. Although it's more expensive in the short term, you have the ability to sell off your storage space if you end up getting rid of your RV in the future.
Or maybe you have technically had enough room on your property but your garage isn't big enough. In that case, it might make sense to build out a carport. If it's something your neighborhood allows, this is a great way to get covered RV storage at home.
Finally, you can always try renting out your RV while it's not in use. RVshare allows you to find other people who are interested in short-term RV rentals, meaning you make money while getting the vehicle off your property — it's a win-win!
This post contains affiliate links.
Looking for more tips and tricks? See how to find free overnight parking here.