How to Solo Travel Safely
Travel Inspiration
September 29th, 2022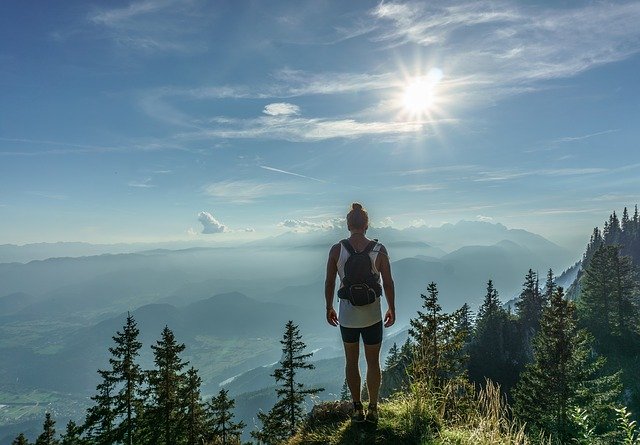 There are a lot of reasons to travel on your own! Perhaps you need some space and time to yourself to think, unwind, or make big decisions. Perhaps you want to go places and don't have friends or family who are available to take a trip at the time you're able to. Perhaps you just like doing what you want without having to plan around anyone else. Regardless of why you want to solo travel, with a little planning and forethought, you can have a trip you'll enjoy and remember for a long time afterward!
How to Solo Travel Safely
As you plan where to travel solo in the U.S., you'll want to think about the types of activities you enjoy and the places you'd like to see. Are you interested in history, or nature, or cultural events? Do you want to travel for a concert or artistic performance?
You will also want to take safety into consideration when planning your solo travel trip!
Solo Travel Tips and Safety Advice
Here is some solo travel safety advice and solo travel tips as you plan your trip!
1.) Know the amenities available to you
If you've never camped before, a solo backpacking trip probably isn't the best way to begin! Check out your campground, hotel, or other place you're staying online, or call ahead to see if you'll be comfortable there. If you're renting an RV but are nervous about setting it up, many people who rent through RVshare are willing to set up motorhomes and trailers at campsites for you ahead of time. You may want to get an idea of the size of the hotel where you're staying, whether it's on a crowded, well-lit street, and other specifics about your accommodations.
If you are planning a solo camping trip, here are some more tips to make sure you're ready for your adventure!
2.) Tell someone about your plans
Have a contact person who knows where you'll be, and check in with them occasionally if possible. If you'll be moving from place to place, let them know which days you plan to be where. If you're taking any solo hikes or other outings, let your contact know and possibly the staff at your hotel as well.
If you're traveling abroad, the Smart Traveler Enrollment Program (STEP) is a free service that lets U.S. citizens and nationals enroll their trip with the nearest U.S. Embassy or Consulate. You'll get updates about safety conditions in the country where you're traveling, make it easier for the U.S. Embassy to contact you in an emergency, and make it easier for friends and family to reach you in an emergency as well.
3.) Know what to do in an emergency
Locate the nearest hospital, pharmacy, police station, and other emergency services in case you need them. Plan ahead of time what you will do and who you will call if you need to make an unplanned visit to the doctor, or if you face another emergency. Have a plan in case your wallet gets stolen or a flight gets canceled as well.
It also helps to research ahead of time what immunizations you may need for traveling, and whether you need to take any other precautions. Check on whether the water is safe to drink and if there are any other health concerns in the area where you're traveling.
4.) Practice common safety habits
Just as you would at home, try to avoid less populated or poorly lit areas at night. Keep an eye on any valuables, and try not to bring too many with you out in public. Be aware of your surroundings. Keep an eye on your food and drinks in restaurants and bars. Lock the door to your room, including security chains or deadbolts, and don't let anyone in if you're not expecting them.
If you're traveling internationally, make copies of your passport and ID to help if those papers get stolen.
Solo Travel Destinations
As you begin to plan your trip, you'll discover that there are many options for solo travel destinations! It can help to narrow down your choices by focusing on your interests or on places that mean something to you. Perhaps there's a place you've always dreamed of visiting that you can make a reality. You can also consider traveling for a sports game, concert, or other cultural offering. Pick a place that will let you indulge a hobby like hiking, boating, or birdwatching. You could connect with your heritage by visiting the country where your family is from, or explore the site of your favorite childhood novel or movie.
Best Places to Travel Solo
While there are lots of amazing places to travel, here are a few of the best places to travel solo.
The national parks in the U.S. are easy to visit as a solo traveler and you can tailor your activities to how comfortable you feel on your own in the wilderness. Many national parks have beautiful lodges and hotels with modern amenities where you can stay on a solo trip. However, if you're comfortable backpacking on your own, you can also head off into the backcountry for a truly solo trip where you may not see anyone at all!
Both San Francisco and New York City are vibrant big cities filled with lots to do, whether you're with a group or on your own! See sights like the Golden Gate Bridge and Alcatraz Island in San Francsico, or simply sit by the bay for a while and watch the ships. You can also take in a baseball game at Oracle Park, or find live music at one of the many venues in the city.
New York City also has plenty of live music venues, restaurants, and bars along with plenty of sightseeing available. Check out the Statue of Liberty, visit Times Square, or go see a Broadway show. You'll find lots to do in the City That Never Sleeps!
If you're looking for slightly smaller cities to visit solo, Santa Fe, New Mexico and Asheville, North Carolina both make excellent choices! Indulge in a spa day in Santa Fe, go for a hike in the nearby hills, or check out one of the many art galleries in the area. Georgia O'Keefe's home is in the city and art lovers can tour it to see where she lived.
Asheville is also a lovely, artsy town. Take a scenic drive through the Blue Ridge Mountains, check out one of the many local breweries, or spend a day at the botanic gardens. You can also tour the opulent Biltmore, home of George Vanderbilt, and marvel at the mansion and gardens.
Denver is the perfect destination in between a very big city like New York and a small town! In downtown Denver, you'll find plenty of excellent restaurants, bars, and breweries. The performing arts center offers ballet and orchestra performances, musicals, and other live shows. However, as you venture toward the mountains you'll find historic small towns, amazing vistas, and lots of nature and adventure! There's something for every kind of solo traveler in and near the Denver area.
If you're looking for even more travel ideas, here are some tips on how to mindfully choose your next destination, especially if your solo trip is by RV!
Whether you're traveling to experience a new culture, to head out on a backcountry adventure, or to enjoy delicious food and drinks in a new spot, you'll find that with a little planning you can embark on an amazing solo trip you'll remember for years!