How Tos & Tips
October 6th, 2019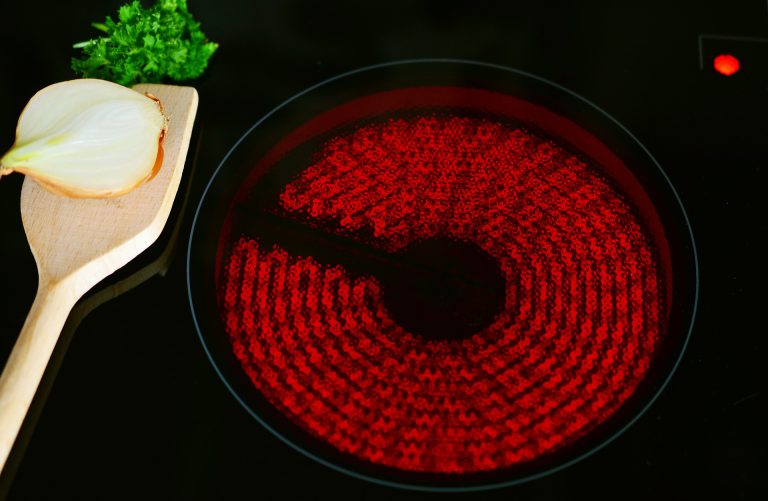 In this article we are going to discuss electric cooking appliances for your RV.
You might find it silly to invest in new appliances for your RV when the rig likely came equipped with perfectly good ones. However, electric appliances offer a number of awesome benefits. So many, in fact, that a good number of RVers choose to make the switch at some point during their camping career.
The number one reason for making this switch? The incredible amount of propane that can be saved by doing so. Nobody likes the hassle and cost of refilling their propane tanks. Besides, since most campgrounds include electricity in the cost of their campsites, it just makes sense to make use of that fact.
Other Reasons to Make the Switch to Electric Appliances
Believe it or not, saving on propane isn't the only reason to use electric appliances. Here are a few other key benefits we know you'll love:
Reduce Moisture — Propane appliances give off moisture. When you're battling condensation in your RV during the winter months, this can be a real problem. Electric appliances will help a lot with this.
Keep Your Cool — In the summertime, cooking in the RV is hot, hot, hot. The propane oven and stove can make this problem even worse. Choose electric appliances instead to keep things as cool as possible.
Cook More Quickly and Evenly — If you find yourself wanting to get the cooking over with so you can keep having fun on your trips, you might find that some electric appliances help you do just that. Additionally, electric appliances that offer a baking option can help you cook more evenly than your default RV oven might allow.
Choosing the Perfect Electric Stove
One of the most important electric cooking tools to put in your RV is an electric stove top. A stove is versatile, allowing you to create a wide variety of different meals. Additionally, electric stove tops aren't terribly expensive or space-consuming.
Wondering which electric cooktop is right for you? We recommend an induction cooktop with at least two burners for more efficient cooking. We especially love this model by True Induction.
Why an Electric Pressure Cooker is Ideal
Another fantastic electric cooking appliance you'll want in your RV kitchen is an electric pressure cooker. Pressure cookers are wonderful for cooking an enormous variety of meals and desserts. They can be used in place of a slow cooker or an oven and offer much shorter cooking time than either.
This is ideal for RVers who tend to find themselves returning to their campsites later in the evening.
Reasons We Prefer the Instant Pot Multi-Cooker
While most pressure cookers will get the job done, we definitely have a favorite: the Instant Pot Multi-Cooker. By now you've probably heard of this fantastic kitchen tool, but if you haven't used one, you may be wondering what all the hype is about.
There are numerous reasons we adore this particular kitchen appliance for RVing:
Multi-Functional — The best thing about the Instant Pot is the fact that it's multi-functional. This is ideal for RVers, as it means fewer things to find storage spaces for. You can use your Instant Pot to pressure cook or slow cook, or even as an electric cooking pot, sauté pan, and yes, a baking appliance.
High Quality — In comparison to other pressure cookers on the market, the Instant Pot is very high quality. It'll last through even the roughest of travel days, and should remain in good working order for years to come.
Many Size Options — We love the fact that the Instant Pot can be bought in a variety of sizes. This means that if you have a large family to feed, you can purchase the bigger pot, but if you are a traveling couple, you can save space by investing in a smaller option.
The Beauty of a Wall Oven Microwave Combo
For years, campers have complained about their RV ovens. This particular kitchen appliance is a pain simply because its size doesn't allow heat to disperse evenly, resulting in baked goods that are burned in the middle while remaining doughy on the ends.
A pizza stone placed in the oven can help with this, but these days we are seeing more and more RVs with electric oven and microwave combos built into the wall.
These convection ovens are fabulous because they offer the option to bake using electricity. It bakes quite well and evenly, and because the oven is a part of the microwave, this appliance doesn't take up any counter or storage space at all.
The biggest issue people have with convection ovens is the fact that they are often even smaller than the traditional propane RV ovens. Some people also find that there is a learning curve when it comes to using the wall oven microwave combo.
Other Fantastic Electric Appliances for Your RV
Above are—in our opinion—the three most useful electric appliances for an RVer to have. That said, depending on what you enjoy eating and drinking, there are a few others you may want to consider. Below are our top picks:
Electric Coffee Maker or Electric Juicer — Depending on your morning beverage preferences, you might want to invest in a juicer or coffee maker. We like the options linked because of their high quality and compact size.
Electric Deep Fryer or Air Fryer — Enjoy fried foods? This deep fryer could be a great option if you're willing to head outside. For those who want to fry inside, this air fryer is a less messy option.
NuWave Oven — If you enjoy baking but are looking for an option besides an in-wall convection oven or the Instant Pot, you might enjoy a NuWave Oven.