How Tos & Tips
September 11th, 2019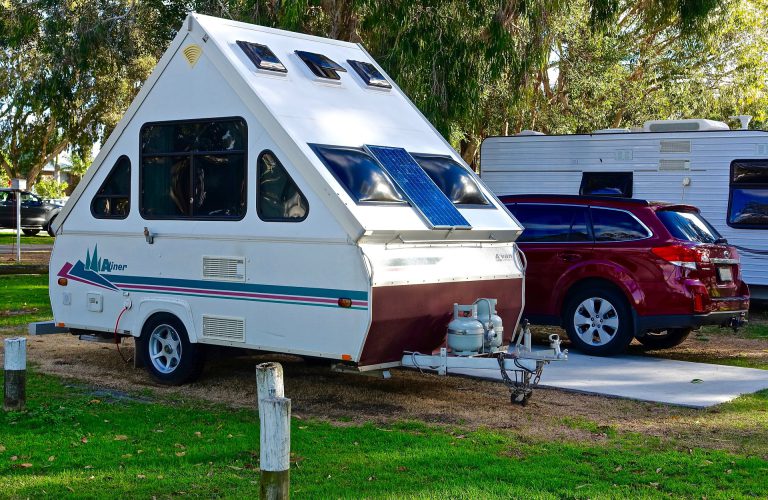 Considering going on your first ever RV camping trip? Good for you! RV travel is one of the best kinds of travel there is, and we just know you're going to have a fabulous time. That said, there are a few things you should know before you hit the road.
In this article, we are going to discuss our favorite RV camping tricks and tips. With this information under your belt, your trip is sure to go off without a hitch. In fact, we're betting you'll be planning your next campaign getaway before you even return home from the first.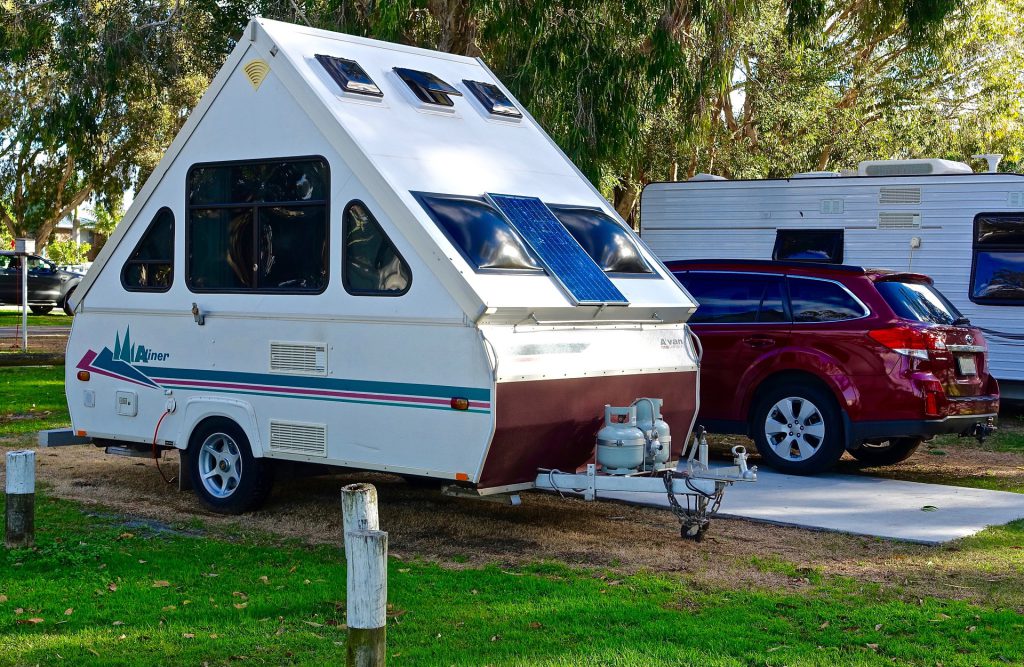 RV Camping Tips: Finding the Right Rig
Obviously, you're going to need an RV in order to head out on an RV camping trip. If you have access to a rig of your own or are able to borrow from family or friends, great! If not, one of our top RV camping tips is to look into renting the perfect rig for your first taste of the world of camping.
RVshare has tons of awesome rental travel trailers and motorhomes to choose from. The key is finding the one that is right for you. When considering which one to rent, you'll want to carefully consider your needs.
Answering the following questions will likely help you narrow down your choices:
How many people are in your party? How many beds do you need?
Will you need a bathroom in the rig, or can you use the campground facilities?
Will you be doing a lot of cooking in the RV? How much space and what appliances will you need?
Will you be moving the rig yourself, or do you simply wish to have it delivered? If you do plan to move it, do you have a way to tow it, and are you comfortable towing? If not, what kind of motorhome are you most comfortable driving?
Do you plan to spend a lot of time in the RV, or will most of your time be spent outdoors or out sightseeing?
Finding the Best RV Parks
Of course, you will also need somewhere to park your rental unit. If you've never done any RV camping before, deciding between the many RV campgrounds out there can be quite overwhelming.
You can select the best option for you by considering the following questions:
What is your budget for a campground? Can you save money by choosing a state park instead of a private park, or joining a club such as Passport America?
Do you plan on sightseeing? If so, how far are you willing to drive to see those sights?
What kinds of amenities are most important to you? We recommend full hookups (water, sewer, and electric) on your first time out, and pull-through sites are an excellent thing to have if you'll be parking. Besides those things, will you want a swimming pool, planned activities, or any kind of sports court?
Are you looking for tidy and neat, or rustic and natural?
General RV Camping Tips for Beginners
Once you have an RV secured and know where you're going to park it, you are—for the most part—ready to go. That said, we do want to share a few of our general RV travel tips to help keep you and your family safe and happy:
Pack Wisely — Not all rental units come equipped with everything you need to camp. Find out what your rental does and doesn't include, and make sure you fill in the gaps. You'll need linens, kitchenware, and of course, anything you'd pack for a trip to a hotel.
Always Buckle Up — It can be tempting to walk around a motorhome while it's in motion. However, this is very unsafe. Always wear your seatbelt and require that all passengers wear theirs when driving. Similarly, never allow people to ride in a travel trailer while in transit.
Have Emergency Plans in Place — As we all know, things can and do go wrong, even on vacation. Be prepared for these things by having emergency plans. Keep the number for roadside assistance close at hand, know where the fire escapes are, and locate the fire extinguisher before diving into the fun.
Watch the Shoes — Because camping involves being outdoors a lot, keeping RV floors clean is quite the challenge. We highly recommend setting up an outdoor rug to clean feet on before heading inside, and taking shoes off right inside the door.
Take the Cooking Outside — If you plan your trip during the hot summer months, you may find that keeping the rig cool while cooking is next to impossible. In these cases, it's best to take the cooking outside. After all, nothing says camping quite like a cookout!
…or Go Electric — There's also the option to use an electric cooktop or appliances such as the Instant Pot. These things won't heat the RV up quite as much as propane appliances, and you'll save on propane usage.
Hang a Clothesline — RV bathrooms are tiny. This can make hanging towels and swimsuits to dry quite difficult. A clothesline hung outside can make all the difference. Just be sure the campground doesn't have a policy against it.
Get Rid of Bugs — Bugs can make it really hard to enjoy your time outside. Get those pests away from your site by setting up a screen tent to eat meals in, wearing bug repellent, and burning citronella candles. An oscillating fan can also help keep them away, as will a campfire.
Use Sun Protection — A sunburn can quickly ruin even the best of trips. Be sure to wear sunscreen and a hat while outdoors, even if it doesn't seem all that sunny.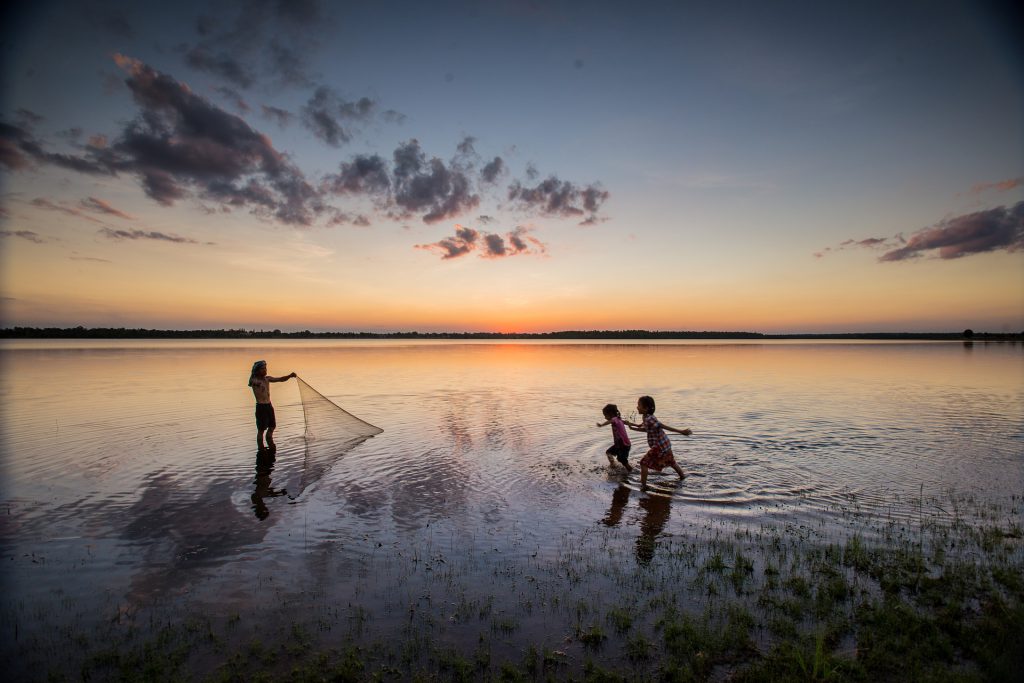 Having a Great Time on Your RV Camping Trip
With all the practical stuff out of the way, let's discuss the fun stuff: what to do on your camping trip. The following RV camping tips and ideas should help you get the fun started at your campsite:
Have a Campfire — No camping trip is complete without a campfire. Unsure how to build one? There are plenty of video tutorials on the internet.
Go on a Hike — You don't have to be an active outdoors person to enjoy a good hike. Pick an easy trail and take a little stroll through the woods. You might be surprised at just how much you enjoy yourself.
Jump in a Lake — A swim can feel amazing on a hot summer day. Whether you choose to swim in a lake, river, or swimming pool, make sure to work some water play into your trip if the weather is warm.
Have a Movie Night — One of the perks of camping in an RV is the fact that you have electricity. Take advantage of this and set up the outdoor TV or a projector to have an outdoor movie night. Don't forget the popcorn!
Do Some Stargazing — When you're camping out away from the city, the nighttime sky suddenly becomes a whole lot more beautiful. Take the time to really appreciate this by spending at least one night stargazing.