RV Owners
October 30th, 2019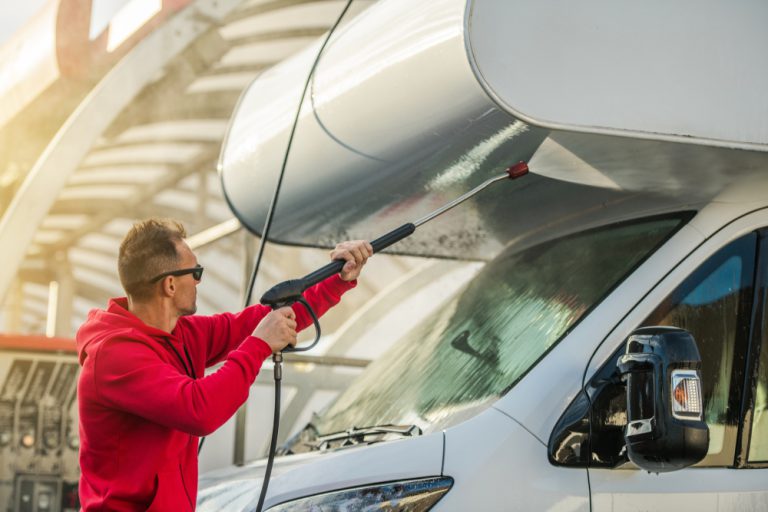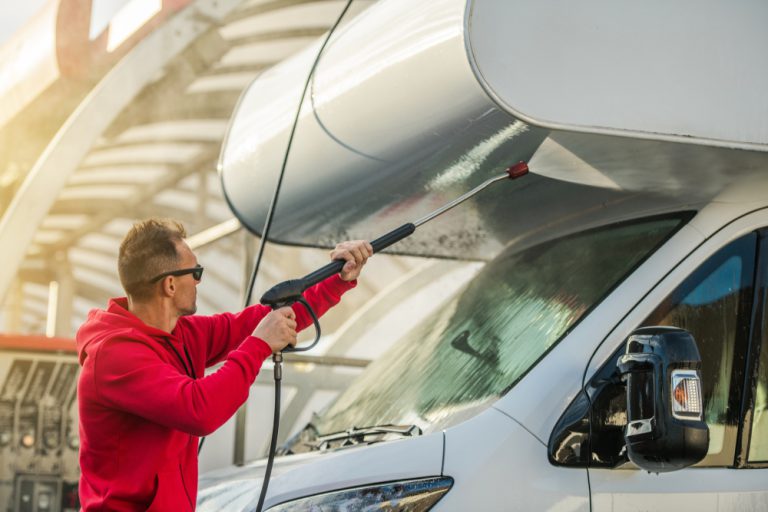 RV maintenance and service doesn't have to be stressful, check out these tips.
As every RV owner knows, regular RV maintenance is critical to not only ensure your RV lasts for the long haul and to prevent expensive repairs, but it can help make your trips stress-free! With an RV service visit done before hitting the road on your next adventure, you can rest easy knowing the risks of an emergency repair or the need for mobile RV service are decreased.
But RV maintenance like an RV oil change or RV plumbing problems aren't quite as easy or simple as servicing your car! And if you have an RV with a warranty, performing some maintenance tasks on your own without a professional may void your warranty, so be sure to schedule an RV service visit whenever necessary. Servicing your RV doesn't have to be a stressful experience, either. With these tips on preparing for your next RV service visit, you can be prepared to find the perfect RV mechanic and make the process quick and easy.
Finding RV Service Near Me
The first step to preparing for RV services is finding a reputable RV repair shop nearby. A simple google search for "RV mechanic near me" or "RV service center near me" can help you to find all your options. Be sure to read reviews, if there are any, or ask other RV owners in your network if they have any recommendations for a trustworthy RV mechanic. Calling the RV service center or mechanic and asking any questions as well as getting cost information can help you decide where to bring your RV for service.   
Determining Which RV Maintenance and RV Service Tasks to Schedule
Once you've found an RV service center and have scheduled your RV service visit, it's time to dig out your RV owner manual. If you can't find where it's placed, you may be able to find it online. The manual can typically offer important maintenance information such as a suggested maintenance schedule and even tips on how to perform maintenance tasks specific to your rig. 
With the suggested maintenance schedule, you can review it and see if there are any RV services or repairs you may be overlooking that should be completed. Here is a list of regular RV maintenance services that should be completed regularly: 
Quarterly:  
RV oil change (for motorhomes only)
Fluid level check (for motorhomes only)
Clean and adjust batteries, check for corrosion and proper connection
Check pipes and water lines for leaks
Every 6 months:
Brake testing and part replacement, if necessary
Check visible wiring, lighting fixtures and converter for loose connections, overheating, dirt and corrosion
Check all outlets using an AC plug tester
Clean fresh water tank
Flush water heater for debris, replace anode rod if necessary
Check torque on all nuts and bolts on entire RV, plus hitch
Reseal seams, including roof seams
Clean, then treat slide rubber seals
Clean, then lubricate awning
Clean roof and exterior walls
Clean refrigerator and A/C covers
Check propane lines and hardware for obstructions and leaks
Every 12 months:
Re-pack and clean wheel bearings
Clean and lube hitch
As Needed:
Replace RV tires (if not needed, be sure to replace every 3 years)
Before Every Trip:
Check tires for wear and tear, cracks and pressure gauge
Check lights, including signal, brake and marker lights
After Each Trip:
Flush out holding tanks
For a more detailed RV preparation checklist, click here.
Before your RV service visit, review your model-specific maintenance checklist and the list above and make a note of any tasks or additional repairs that need attention ASAP. Be sure to mention these to your mechanic when making your appointment or when you arrive at the RV repair shop. In addition to the maintenance tasks above and beyond those in your manual, it's a good idea to give your rig a general once over. When driving, does anything feel "off," or like it's not working properly?
Take a walk around your RV and look at both internal and external parts with a close eye – are you noticing wear and tear you'd like addressed? Make a note of everything you notice and be sure to bring it up to your mechanic. There is nothing that isn't worth mentioning – a small issue today can become a big one in the future without taking care of it!
Before the visit, you may also want to discuss with the mechanic what services they will perform during your RV service visit, how long it will take and what the estimated cost may be. Be sure to mention anything additional you want them to look at, as it can add time to the visit, and you may want to arrange a ride and leave your RV there while it's being worked on.
With a little prep work and a mechanic you trust, you can ensure that RV maintenance isn't stressful or time-consuming task. With just a little time in the shop, you can give your rig some TLC and get back on the road to your next adventure!