How Tos & Tips
March 2nd, 2019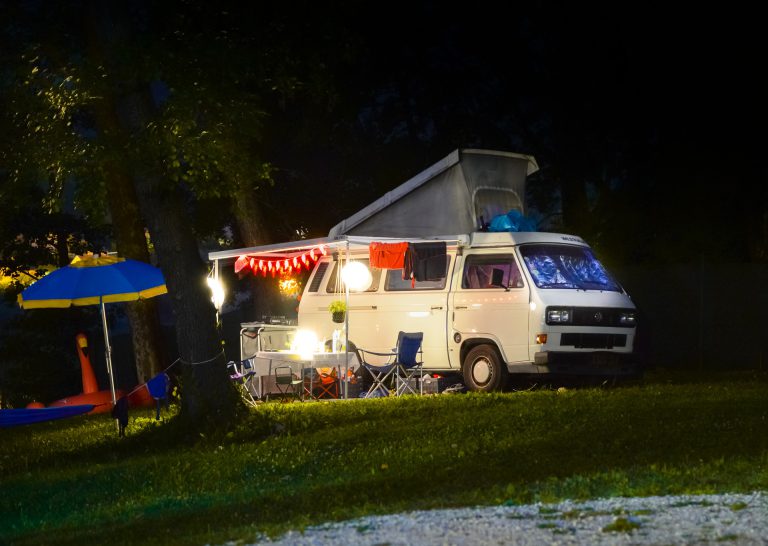 Traveling in a tiny home-on-wheels is amazing fun—unless it's too tiny, of course. An RV that is too small can actually make vacations stressful rather than relaxing. Considering that the point of a family vacation is to reconnect and bond with one another, nobody wants to be at odds during their getaway simply because there is a lack of space.
This is where RV storage, space-saving, and space-making tricks come into play.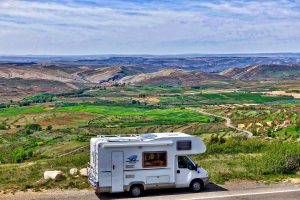 The Trouble with Small Motorhomes and Trailers
The biggest issue when it comes to spending extended periods of time in a small motorhome or travel trailer is the fact that very few people fit into the cookie-cutter mold these RVs were built in anticipation of. In fact, because every person and family has such unique needs, it would be impossible for RV floor plans to account for all of the variations. This means that you almost certainly are not going to find exactly what you need in a stock RV.
Fortunately, modifications can be made, and over time you will find a groove that works for your family. Start by learning some RV organization ideas and implementing some DIY RV storage options, and allow them to morph as needed until you are left with a system that works for you.
Go in knowing you may have to replace and rearrange furniture, and give yourself plenty of time to settle into your home-on-wheels.
Camping Bunk Beds and Other Great Floor Plans
The first step in ensuring your RV has plenty of space for your family is finding the right floor plan. As mentioned before, it's unlikely that you'll find a floor plan that perfectly suits your needs without any modifications, but with the hundreds of options on the market, we're betting you can find something that works fairly well.
Some floor plan features that many people find helpful in terms of creating more space include the following:
RV with bunk beds
RV with a trundle bed
RV with Murphy bed
RV with slides
Plenty of motorhome or trailer storage bays and interior RV storage cabinets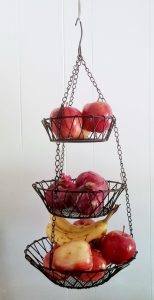 Space-Saving RV Storage Ideas
Of course, the floor plan isn't everything. The next big step to making your RV feel more spacious involves finding some great RV storage solutions. Fortunately, the storage ideas for RV homes are countless, so finding the storage ideas for RV living that work for you shouldn't be too difficult.
Below are a few of our favorites.
Storage Ideas for RV Closets
Clothing can be a real problem when living in a small space. Luckily these RV clothes storage ideas can help with that:
RV Basement Storage Ideas
These RV storage compartment ideas will help you make the most out of your outdoor storage space:
Use well labeled bins to store everything in the outdoor bays.
Hang two command hooks on the inside of a storage bay door and use these to wrap extension cords around.
Install a pull-out surface to give yourself easier access to deep storage bays.
Use one bay for dirty clothes storage. Some people even go so far as to cut a hole in the floor so clothing can be dropped into a box or basket below.
Most RVs have outdoor storage that is directly linked to under-the-bed storage. One of our favorite RV under-bed storage ideas is to use the space for a cat hideout. Cut a small door out on the side of the bed and place your cat's litter box and food underneath. Some people will do a similar thing with a dog kennel.
Storage Ideas for RV Kitchens
RV kitchen storage is quite possibly the most important of all. Try these tips to get your tiny kitchen under control and make cooking a much more pleasant experience:
RV Bathroom Storage Ideas
Some of the best storage ideas for RV interiors apply to the bathroom. You see, RV bathrooms are rarely roomy, and the more creative you can get in such a small space, the better off you're going to be.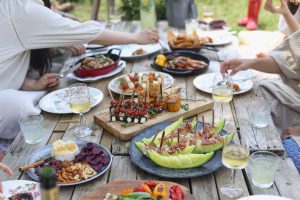 Other RV Space-Saving Ideas
Besides these RV storage tips, there are a few other things you can do to make your small space feel bigger. Most of these involve a bit of elbow grease, but the end results are well worth it.
Take out the dinette and replace it with a table that folds down or a smaller table, along with stackable chairs or stools. Alternatively, you could go without a table entirely and head outside to eat meals.
Replace the couch with a small upholstered chair.
If you have extra beds, take out the bottom bunks to create a play area for kids.
Get rid of your outdoor kitchen to create extra storage space.
Do you have a camper storage idea or space-saving solution you'd like to share? Please let us know about it in the comments below!