How Tos & Tips
June 7th, 2019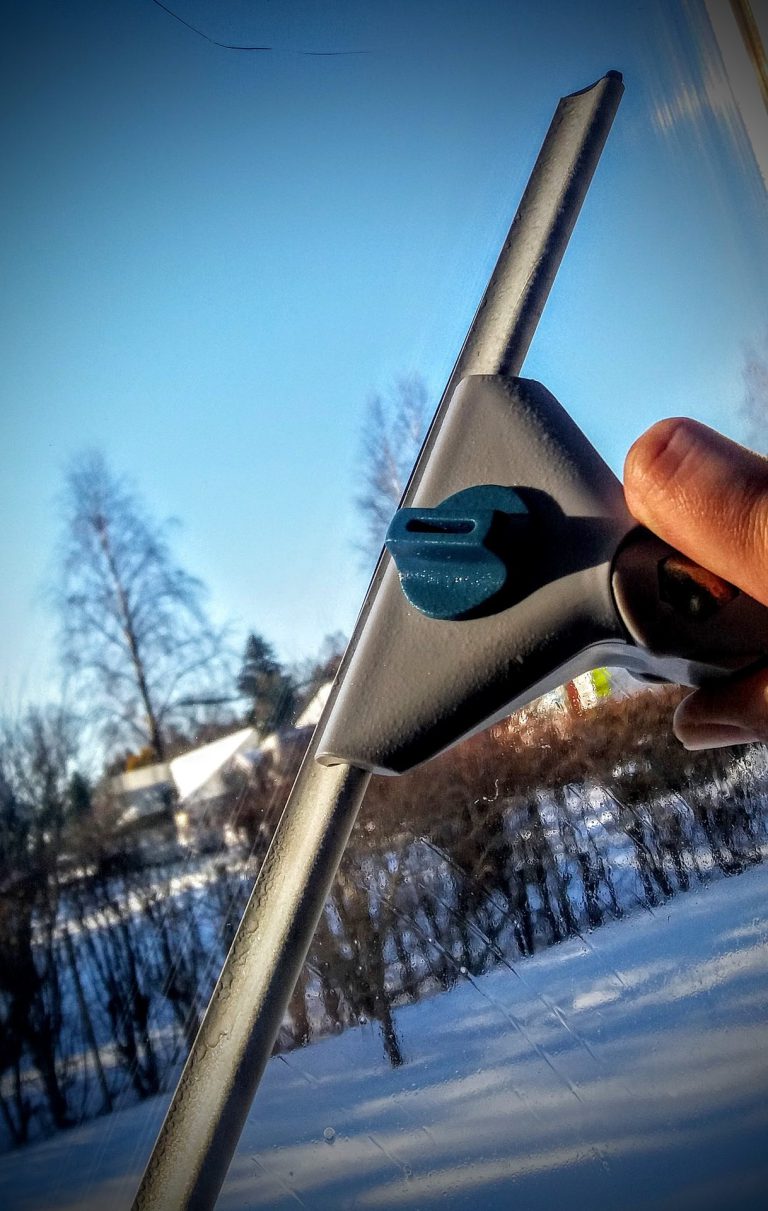 Keeping your RV looking neat and clean is not always easy. After all, our motorhomes and trailers have been known to venture into some pretty dirty and dusty places. Still, nobody wants to drive a filthy RV around, which means cleaning is a must.
Some of the most important things you'll need to wash during your RV cleaning sessions are the windows. That said, cleaning the windows can be a little bit tricky, especially after a particularly messy trip.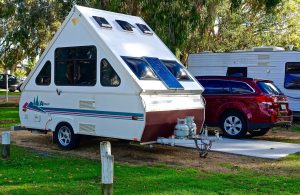 Why RV Window Cleaning is Important
Because cleaning your windows is a bit more difficult than cleaning some other parts of the RV might be, you might be tempted to skip the windows. However, we must advise against this. Cleaning the windows is important for a variety of reasons.
The first and most obvious reason to keep up with your windows is purely the fact that clean windows will make your whole rig feel cleaner and brighter, both inside and out.
Another great reason? Allergies. Dirt and dust have a tendency to work their way into the windows, leaving a layer of potential allergens in the nooks of every window. Regular cleaning prevents this buildup from getting out of hand.
The Best Glass Cleaner (and Other Products)
In order to make window washing as painless as possible, you will want to make sure you have the very best window cleaner, as well as any other products you might need close at hand.
Here's what we like to have on hand for the job:
Windex — By far the best product for the interior of all your windows, Windex is the most popular glass cleaning solution for good reason.
Windex Outdoor — Perfect for the exterior of those harder-to-reach windows. This outdoor window cleaner connects to a garden hose and is simply sprayed on and rinsed off—no scrubbing involved.
Squeegee — A squeegee is a great tool for leaving a streak-free shine.
Paper Towels — Sometimes a bit of scrubbing is necessary to remove stubborn spots. In these cases, paper towels are good to have around.
Ladder — While the outside window cleaner can sometimes completely remove the need for a ladder, it's still good to have one available in case extra washing is needed on higher up windows.
Damp Washcloth — This is necessary for cleaning dirt out of window sills and other nooks.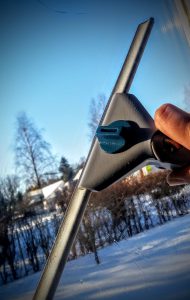 The Best Way to Clean Windows on an RV
To clean your RV windows, begin by removing the curtains for washing. If you have blinds, you will want to clean those as well. The best way to clean blinds is with a microfiber cloth and a bit of soapy water. Dip the cloth in water and clean each slat individually.
With the window coverings nice and clean, continue by opening every window and removing all screens. Using the damp washcloth, clean the dirt from all window sills and other nooks and crannies, rinsing the cloth often to avoid spreading the dirt.
Once that is done, close the windows and clean the insides using traditional Windex, the squeegee, and the paper towels when necessary.
Finally, head outside and spray the exterior of every window with Windex Outdoor. Be prepared to break out the ladder and paper towels in case of stubborn spots.
After spraying the outsides of the windows, you may be left with streaks on the exterior of your camper, which will require you to wash the whole thing. If you prefer to avoid this problem, stick with a ladder and traditional Windex solution on the exterior of your windows instead of breaking out the outdoor spray solution.
When to Call In Professional Window Cleaning Services
Of course, there are times when it's best to pay someone to do the job for you. If you are not physically capable of cleaning your own windows, or even if you just don't have the time, calling in window cleaning services is a perfectly fine thing to do.
Other reasons to call in the professionals include especially dirty windows (such as those on a ride that spent time in the desert) or on a used RV you've just purchased.
No matter your reason for bringing in the pros, you're likely to be glad you did.