How Tos & Tips
April 6th, 2019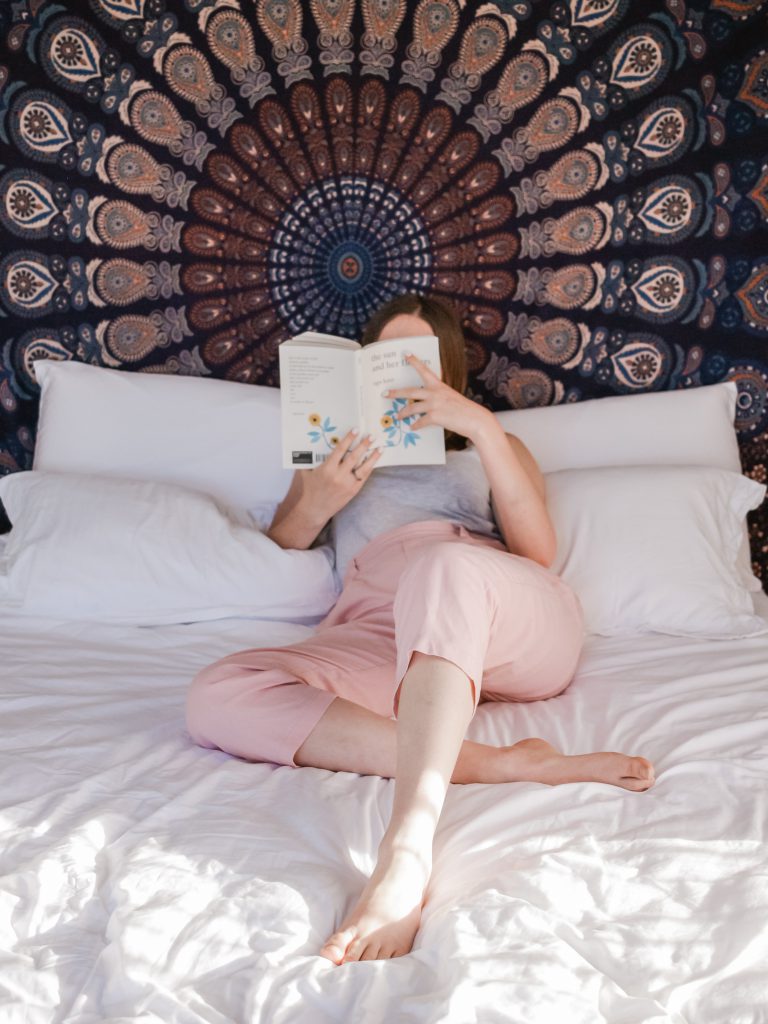 Whether you're looking to update an older RV or add a personal touch to a trailer or motorhome you plan to live in, some of the first things many people look for are ways to update their RV bedroom.
In many rigs, the RV bed can be seen even from the main living area, meaning you'll want this piece of furniture to look presentable. Besides, if you're going to be spending a lot of time in your RV, you want that mattress to be comfortable.
Wondering where to begin on your bedroom update? Below are some of our favorite makeover ideas for the sleeping area of your RV.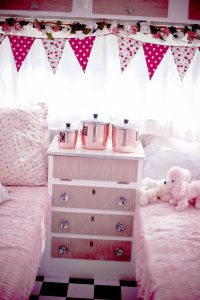 Repairing and Replacing RV Bedroom Furniture
Let's first discuss repairing and replacing your RV bedroom furniture. Because RV furniture is usually built into the walls and floors, not many people go to the trouble of pulling it all out and replacing it entirely. That said, there are pieces that might be replaced, and others that could be added. Besides all that, there are certain little things that might need to be repaired over time.
Repairs
One repair that often needs to be made is a replacement of the bed lift arm, which holds the top of the bed up so the user can reach the storage area underneath. Luckily, this is a super easy repair, and the kit for making it can be found at any camping store.
Another common repair is replacement of the bed top itself. These tops are really only a thin piece of wood, and if too much weight is placed on them, they can crack. Additionally, the top can develop mold or mildew stains over time thanks to moisture being trapped under the mattress. In these cases, the mattress will need to be replaced as well the bed top.
Finally, you may find yourself needing to repair or replace cabinet doors or drawers. Typically, you can find the items needed to make these repairs at a hardware store, and the repairs tend to be fairly straightforward for a relatively handy person.
Replacements
It's no secret that RV beds aren't the most comfortable things in the world. For this reason, one of the first things many people replace is the mattress. There are plenty of RV mattress replacement options that work very well. That said, some RVs will fit a traditional mattress just fine, meaning you could use any mattress you can get your hands on.
Other RV furniture replacements include cabinet and drawer handle and hinge replacements, as well as the replacement of the bedding. Both are fairly easy changes to make and can make a world of difference in the way your sleeping space looks.
Additions
Of course, you may also want to add some things to your RV bedroom. For instance, many people like to add a headboard to their bed. This can be done by attaching a DIY headboard to the wall. This idea for a cardboard-based headboard is lightweight and perfect for an RV.
Depending on how much space you have, you may also consider adding a dresser or chair to your space. Some people even add a fold-down desk to create a makeshift office.
Suggestions for RV Bunk Beds
If your RV has bunk beds already, you may be looking for ideas to make those beds even more functional. Meanwhile, those without bunk beds may be wishing they had some. Here are some ideas for both sets of campers.
Ladder
Some RV bunk beds do not include a ladder. Adding a ladder such as this one will help younger campers get in and out of their beds.
Layered Sheets
Making a bunk bed is never fun. This is especially true in the cramped space of an RV. When you do have to do this chore, try putting on several layers of sheets at once. When one set gets dirty, you can just pull the top sheet off and move onto the next.
Bunk Bed Cots
Need some bunk beds? Disc-O-Bed is an awesome option. These bunk bed cots can be folded up out of the way during the day, and set up for the kids at night. They are compact, easy to use, and more comfortable than you might think.
Bottom Bunk Playspace
Have an extra bunk you don't use? If it's a bottom bunk you can pull the mattress out and make that area into a playspace. This gets the toys out of your way and is tons of fun for the kids.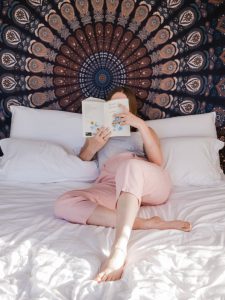 Fun Bedroom Sets for RVs
As mentioned before, replacing your bedding is a great way to give your RV bedroom a fresh new look. Here are some of our favorite bedding sets that we know RVers will love: