Everything you Need to Host the Holidays in your RV
RV Owners
November 9th, 2017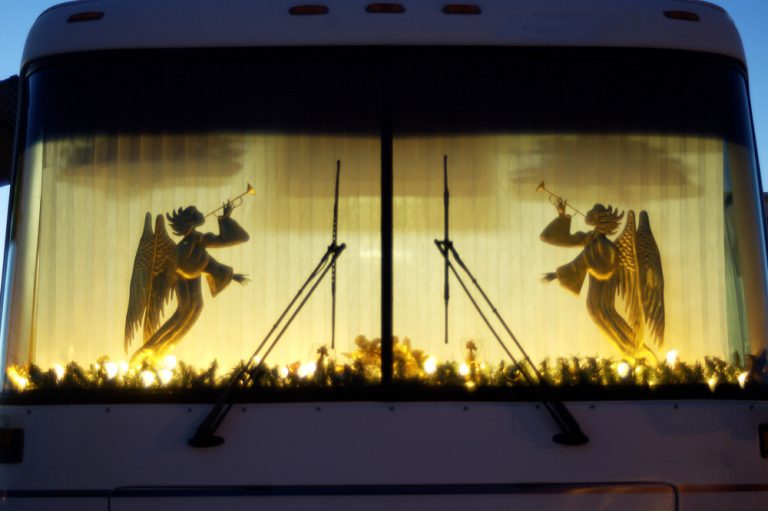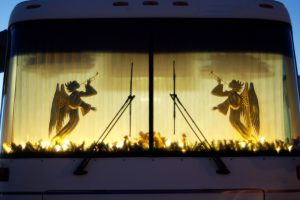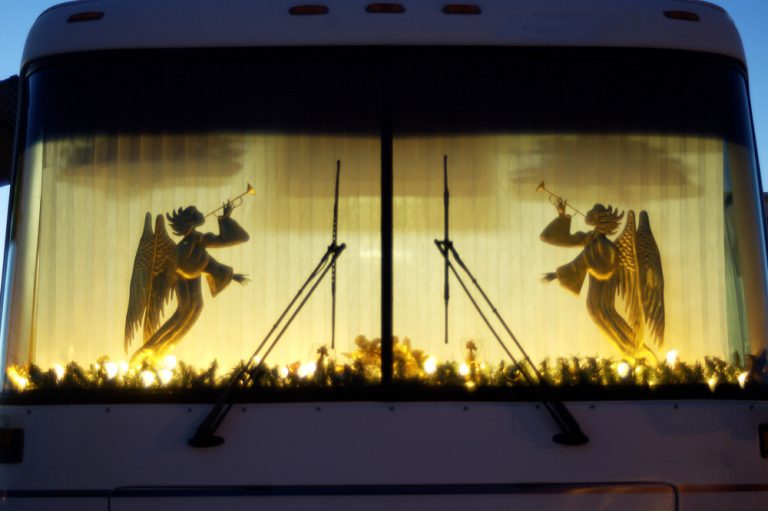 Whoever said there's no place like home for the holidays clearly wasn't an RV owner. When you've got your very own mobile paradise on wheels, home is wherever you park it — and that doesn't change just because it's time to celebrate!
Spending Christmas on board your RV can be a fun and affordable way to get away from it all for Christmas or Hannukah — especially when you save 50% on your campground accommodations with our favorite discount camping club, Passport America.
Holiday camping is a surefire way to create family memories that'll last a lifetime, whether it's building snowmen and making s'mores in winter wonderland or giving yourself the gift of thawing out beside a sunny beach somewhere. (No matter which situation you find yourself in, you'll benefit from a great pair of sunglasses — snow is highly reflective!)
But if you're overwhelmed trying to decide where to go, or wondering how on earth you'll throw your famous festive feast in such small quarters, never fear. We're here to help.
Here's everything you need to know to take the Christmas RV trip of your dreams.
Holiday RV Camping
Make no mistake: celebrating Christmas in an RV or trailer is a little bit different than it is in your regular, foundation-built home. For one thing, you likely don't have the same amount of space as you would at home, meaning you might have to take it a little easier on the Christmas decorations.
But that doesn't mean you can't make your RV festive! Many campers take to decorating their rigs for the holidays — yes, including finding room for a Christmas tree and stringing up icicle lighting.
Of course, it's probably not going to be feasible to bring in a full-sized Douglas fir unless you're traveling in an especially spacious fifth wheel travel trailer. And even if you do have room, it's a whole lot more convenient (and less messy!) to purchase an artificial tree, which doesn't require watering and won't leave pine needles all over your floor.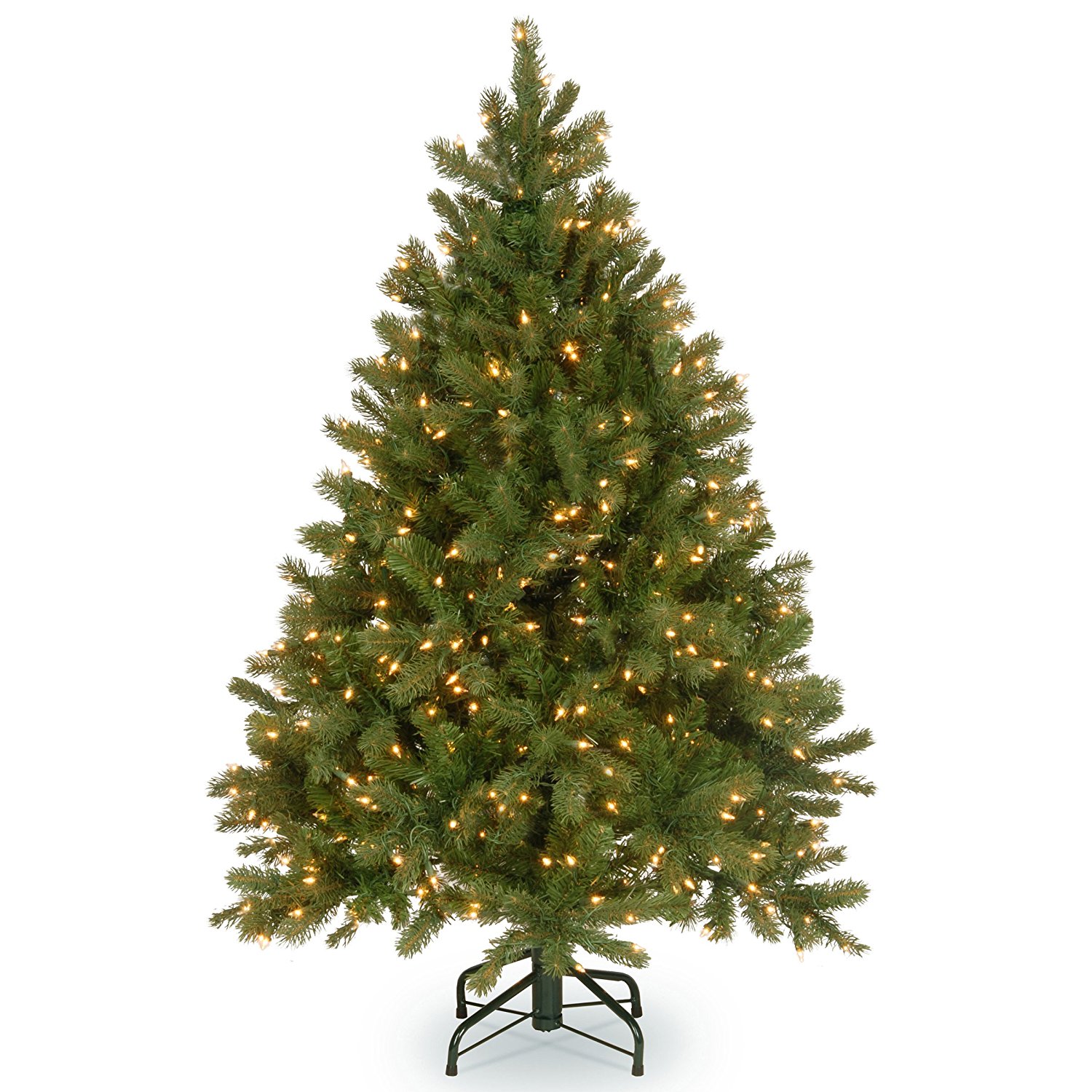 You'll likely want one that's smaller than the standard version to make it easier to move around inside your rig while it's set up. We like this "Feel Real" model by Natural Tree because at four and a half feet tall, it's just about the perfect size for your RV's living room, and you'll still have plenty of room to put up all your hanging ornaments. (Psst: you'll want to make sure those ornaments are as unbreakable as possible, so we suggest buying a shatterproof assortment, like this one.)
It's also pre-lit with white LED lights, so you don't have to go to the extra trouble of stringing them up yourself, which can be a real pain in the neck.
If you want to save even more space (and money!), you could even consider going for a tabletop tree, like this 22-inch pre-lit version that includes bright red decorative berries, too. Couldn't get any easier!
Other easy ways to decorate include battery-operated light strands (which work outside on your patio, too!), window decals, and even a simple bowl full of candy canes. When you're spending the holidays at your favorite destination, it's not hard to make the interior of your rig match the festive spirit.
Celebrating Christmas in an RV
So, now that decorations are taken care of, let's talk about the really important stuff: food!
How on earth are you going to prepare a proper Christmas dinner in an RV, you may be wondering?
Well, for many campers, having a full-on, working kitchen is one of the most attractive parts of RVing in the first place. You're certainly not going to have to make do with cold cuts and rice cakes.
Many RVs' kitchens include everything you need to get the whole meal made, from a stovetop range to an oven. Of course, the facilities may be a little smaller than standard size, so you might have to get creative when it comes to timing everything — or downgrade to a slightly smaller roast, whether it's turkey or beef.
But if you just can't stand the idea of cutting a single corner of your holiday spread, there are other options. For instance, imagine a Christmas dinner of steaks made on the grill — doesn't sound like much of a compromise, right?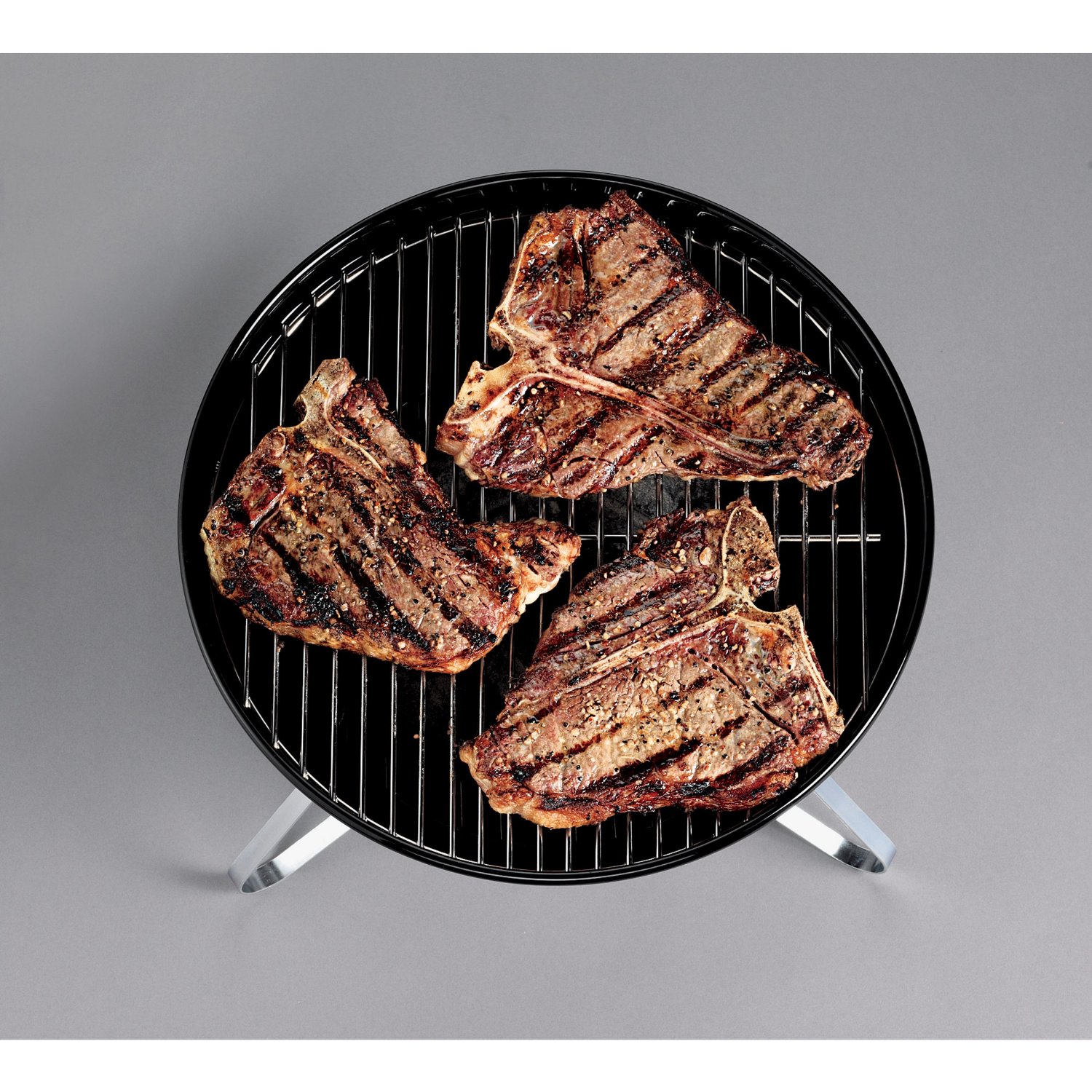 Most RV parks have grills available to use, but even if not, purchasing a small, portable grill isn't very expensive, and it'll stand you in well all year round, not just during the holidays. You can find ones that work off small gas tanks (like this one, by Char-Broil), or good old charcoal (like Weber's "Smokey Joe"). Neither type has to set you back more than $40.
Finally, if you're concerned that your oven won't be able to churn out the assortment of breads, cakes, cookies, and pies the holidays are so famous for, consider investing in an Instant Pot — which, yes, you can actually bake in, among lost of other functions! (Many RVers consider their Instant Pot their very best kitchen purchase, whether or not they're planning on making a holiday dinner.)
Oh, and if you're expecting a big group, check out our best tips on entertaining in small spaces. Don't worry; it's easier than you might think!
Spending the Holidays in RV Parks
Now that we've got all the logistics squared away, you're ready to head off on your dreamy Christmas vacation, right?
Well, you might be wondering about Christmas RV park rates. Will they be more expensive during the holidays?
Although the answer to that question will vary depending on your destination, winter is generally not as much of a high-demand travel season, which means that many locations will actually feature lower prices during this "shoulder season" than they would in the warm months of summer. You'll also save 50% on your campsite fees at almost 1900 campgrounds nationwide when you use your Passport America membership — which, with an annual fee of less than $50, usually pays for itself the very first time you use it!
Holiday RV Rentals
One last thing — you need to get your hands on an RV!
When you rent through RVshare, spending the holidays in RV rentals is easy and stress-free. You don't have to worry about the hidden fees you might face with larger, corporate rental dealerships.
So what are you waiting for? See what's available in your area today. Christmas will be here before you know it!
This post may contain affiliate links.