Tires
September 10th, 2019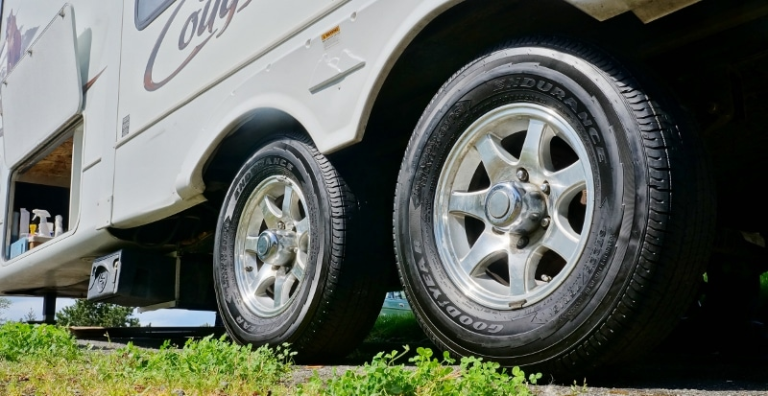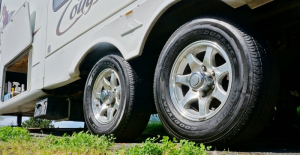 Your tires are perhaps the most important safety feature on your RV, so it's vital that you remain knowledgeable about them. Goodyear RV tires are just one of the many popular brands on the market, so we thought we'd delve into this brand more to help you get to know them better. Let's get started!
Finding the Right Goodyear RV Tires For You
When it comes to fitting your recreational vehicle with tires, it's vital that you choose the right model for your rig. Thankfully, Goodyear have some helpful guides on their website aimed at helping RVers find the right tires for their vehicle. You can also find additional information regarding inflation, tire care, and more. When seeking specific advice regarding RV tires, it's best to go straight to the source!
The Most Popular Goodyear Motorhome Tires
There are certainly more popular types of Goodyear tires for RVs. One of these is the Goodyear G670 RV tires, which features anti-oxidant and anti-ozonant compounds to help guard against weather cracking. Additional features include:
Tread pattern which produces lower heat, enhanced strength and reduces squirm for enhanced handling
Fuel-efficient casing to help to increase fuel economy
Circumferential grooves to enhance wet traction
Rubber compounds which enhance traction and improve treadwear
When Should You Replace Your Goodyear RV Tires?
This question is frequently-asked by RV owners whose vehicle contains the famous brand of tire. It is recommended that you replace your tires when the manufacturer's standard workmanship and material warranty expires. For most models, this is between 4 – 5 years from the original manufacture date or date of purchase.
Keep in mind, however, that if you don't generate many miles per year on your RV tires and store the vehicle out of the sun, your tires can last many more years.
Where to Buy Goodyear RV Tires
You can find your nearest Goodyear RV tires retailer by visiting the company's website, or feel free to check out online retailers such as Camping World, Tire Rack, and Simple Tire (just to name a few). We recommend you pay close attention to the Goodyear RV tire prices to ensure you're getting the best deal. Speaking of the best deal, don't forget to also check out Amazon, as the site's prices are often hard to beat.
We hope this guide to Goodyear RV tires will help you get started on the right path to finding the best Goodyear tires for your motorhome. Happy RVing!
This post may contain affiliate links.