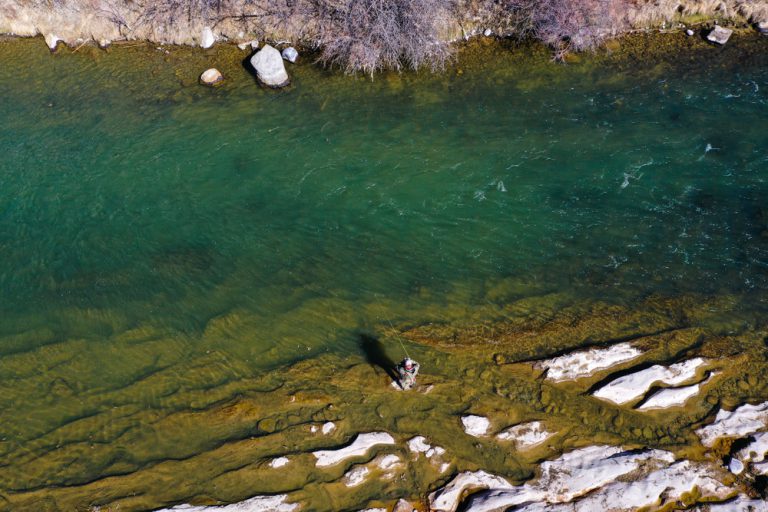 New Mexico is one fishing oasis that will have even the most seasoned angler grinning from ear to ear. Whether you prefer high mountain lakes, artificial reservoirs, or little creeks and rivers, there are definitely good fishing spots for everyone. The fishing is great from spring to fall, with lovely weather the whole time. Anglers 11 years old or younger always fish free as do seniors over the age of 70, but everyone else needs a license. If you wish to have a second rod, you must get a second-rod validation. If you desire to fish on U.S. Forest Service and Bureau of Land Management lands in New Mexico, you must pay $10 for the Habitat Stamp.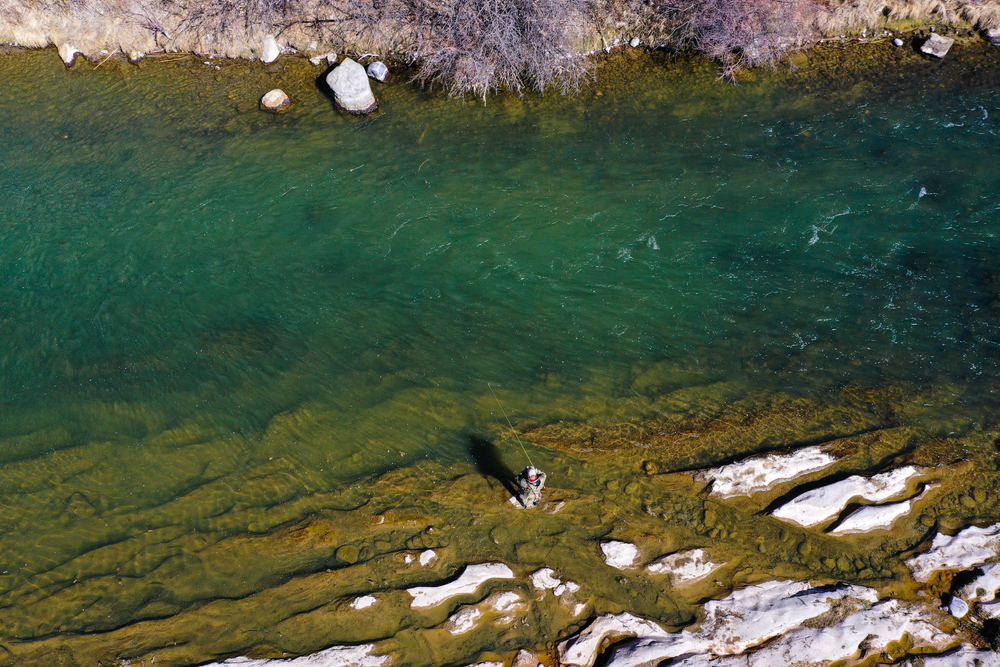 Fishing Spots in New Mexico
Elephant Butte Lake State Park
As this is one of the most popular spots for camping and fishing in New Mexico, holiday weekends will usually find Elephant Butte crowded by partygoers. The rest of the year, it is simply a solid fishing and camping spot with all the amenities that you'll need. Boating activities are encouraged wholeheartedly, including water-skiing, wind sailing, canoeing, and kayaking. Striped bass are stocked regularly, and if you catch them spawning, you'll need more than one cooler to take them all home! The nearby town of Truth or Consequences has a world-famous hamburger joint, the Sunset Grill, if you fancy a break from roughing it.
Navajo Lake State Park
Navajo Lake State Park is the second-largest lake in New Mexico, and it is every bit as great a fishing and camping destination as Elephant Butte. Located near the town of Aztec, Navajo Lake has multiple marinas and boat launches available for boat anglers, and there are plenty of great campgrounds available. Navajo Lake is good for brown trout, crappie, and smallmouth bass; night anglers fishing New Mexico will have fun seeking out the many channel catfish in Navajo Lake.
Heron Lake State Park
Just south of the town of Chama, there is a well-kept secret hidden in the beautiful scenery for fishing and camping in New Mexico. Heron Lake State Park sits amid beautiful pines in northern New Mexico. The lake is peaceful and still, and if you operate a boat, there is a no-wake rule. Canoes and kayaks are ideal to use in Heron Lake. The multiple trout and kokanee salmon will be waiting for all the anglers looking for a wonderful day of fishing in New Mexico, and don't be surprised to see some rare and beautiful wildlife during your stay.
Abiquiu Lake and Riana Campground
Abiquiu Lake is just a few miles west of its namesake town. The abundance of largemouth and smallmouth bass, rainbow trout, and walleye will give anglers some great fishing spots in New Mexico. Riana Campground is in a stunning location overlooking Abiquiu Lake from a 150-foot bluff. Water-skiing and other boating activities are popular, and there are some great hiking trails offering incredible views. 
Cochiti Lake Recreation Area
Cochiti Lake is a popular stop for campers and anglers for fishing in New Mexico. Only 50 miles from Albuquerque, there are actually two recreation areas for you to enjoy: Cochiti on the west side and Tetilla Peak on the east side. Both will give you incredible views of the surrounding mountains and the lake. Boating enthusiasts will enjoy the many activities available, including windsurfing. Anglers can count on plenty of bass, channel catfish, and walleye. 
Caballo Lake State Park
Caballo Lake is located near the beautiful Caballo Mountains, and there are 50 miles of shoreline to go around. Boaters will find activities galore with plenty of swimming, sailing, kayaking, and canoeing. Those looking for fishing will be satisfied with the hauls of white bass, crappie, walleye, and catfish they will net. Over a hundred campsites, many with RV hookups, are available. 
Where to Fish in New Mexico
New Mexico has many different kinds of fishing available. The lakes and reservoirs in the northern and southern parts complement the many river options available for fly-fishing. The San Juan, Pecos, and Chama Rivers of northern New Mexico will be the best places to try out your new fly rod. Lake fishing can be done right off the bank at most of the lakes in the region, but use a spinning rod or something besides a fly rod.
Camping and Fishing in New Mexico
When deciding where to fish in New Mexico, it's important to have your fishing license up to date before you set out on your fishing trip. There is a lot of private land in New Mexico that you may end up fishing on without knowing, so be sure to ask before you do anything on private land. Reserve dry and wet fly-fishing for rivers and creeks and larger lures and baits for lake fishing.
New Mexico is a picturesque and rugged land. The sunsets anywhere in the state are some of the most beautiful in the world. One item that you would be wise to pack would be a digital camera to capture all the amazing wildlife and scenery that you will encounter on your trip. Before you head out on your trip, check out our blog for all you need to know about fishing.
With an RV rental, your fishing trip will be a little more comfortable! After you've spent a long day fishing, grill up your catch right at your campsite. Then, retire inside to enjoy all the comforts of home on board your RV. Plan your perfect fishing getaway with an RV rental from RVshare.