Tires
September 9th, 2019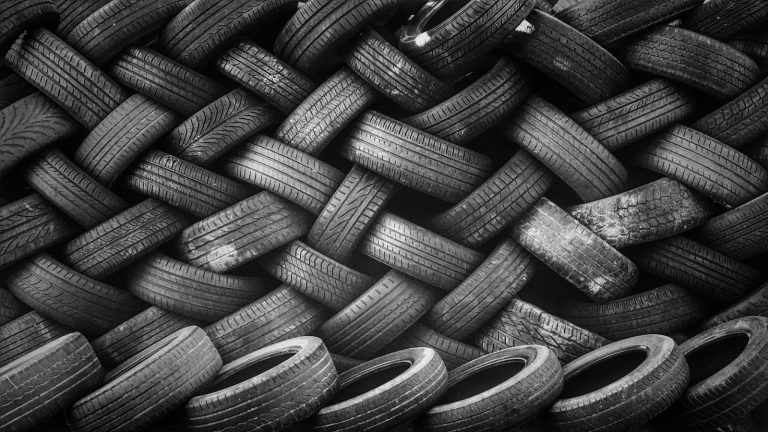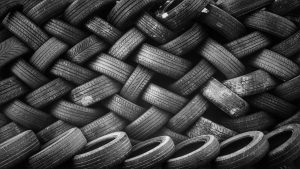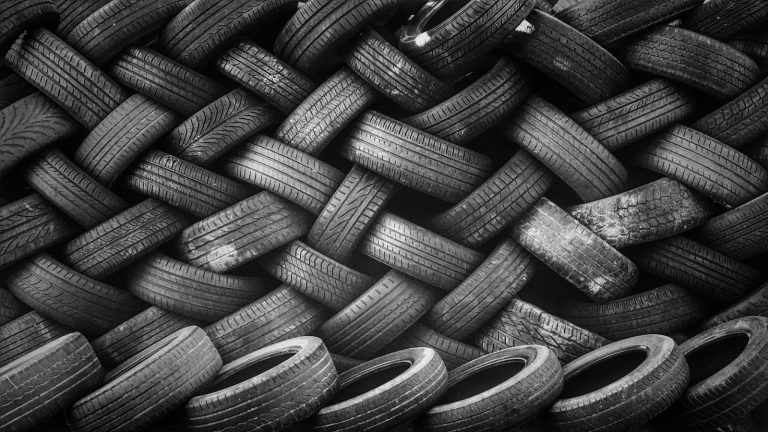 Maybe it's time to replace your RV's tires. Maybe you got a flat, or perhaps you're just looking to upgrade. Whatever the reason, it's important to do your research before simply buying any set of new tires for your RV. We'll explore the differences in Continental RV tires and Sumitomo RV tires, and tell you whether Firestone or Maxxis are all that different.
Replacing RV Tires
Your first step in buying new RV tires should be to consult your motorhome's manual. Depending on your RV's age, size and length there is a suggested brand and size of tire to accompany it. It's very important not to get a tire that is larger or smaller than the ones recommended for your particular RV. That's because tires are designed to haul a limited amount of weight. Get tires that are too small and you'll run into trouble. Similarly, larger tires might not fit your particular camper.
Dunlop RV Tires
Dunlop RV tires come in various sizes but most are made for large passenger vehicles such as SUVs, sports vehicles and large trucks. They do also make RV tires, although their listings online are scant compared to competitors. Dunlop is owned by Goodyear, which does make a range of tires for motorhomes and RVs. Goodyear, like Dunlop, is a familiar and trusted brand of tires used for decades by happy motorists and RV enthusiasts.
In the late 1990s, Goodyear got into business with Sumitomo, which now produces tires under the Dunlop name out of its manufacturing plant in South Africa. If you see these three brands of tires used in conjunction, you'll know they all operate under the Goodyear umbrella. Like their counterparts, Sumitomo RV tires are readily available for sale online.
A common tire for motorhomes are the G670 RV tires made by Goodyear. These tires are known to be weather resistant and able to stand up to snow or rain. They come with a 7-year warranty and promise not to crack due to weather. They come in a range of sizes and are suitable mostly for a Class A motorhome.
Firestone RV Tires
Firestone is a trusted name in tires. It is an American company dating back to the early 1900s. It's based in Akron, Ohio which was also the hometown for its competitor, Goodyear. For years, Firestone was the only maker of tires for the Ford Motor Company. In 1988, Firestone was sold to the Japaneses manufacturer Bridgestone. Bridgestone is a trusted name as well and boasts the title of being the largest tire manufacturer followed by Michelin, Goodyear, and Continental.
Maxxis RV Tires
Maxxis began as a manufacturer of bicycle tires in Taiwan. While the brand still make bike tires, they also specialize in larger tires suitable for trailers. While they don't specifically make tires for Class A motorhomes and the like, you can find Maxxis tires for on-road or off-road towing vehicles. Many promise to stand up to mud and inclement weather.
Maxxis also specializes in motorcycle tires and ATV tires.
Continental RV Tires
Like its competitors, Continental started manufacturing tires in Akron, Ohio in the early 1900s. And like the others, they grew to begin making tires for various types of vehicles, including big rig trucks, buses and RVs. In 2010, they rolled out a tire for both buses and RVs promising unique tread and traction.
Tires such as the Vanco Camper, by Continental, are made specifically for motorhomes that are heaviest at the rear. They're all weather tires made to drive and stop safely on wet roads and to withstand off-road camping conditions.
This post may contain affiliate links.