Uncategorized
Last updated on January 11th, 2023. Originally published on September 4th, 2018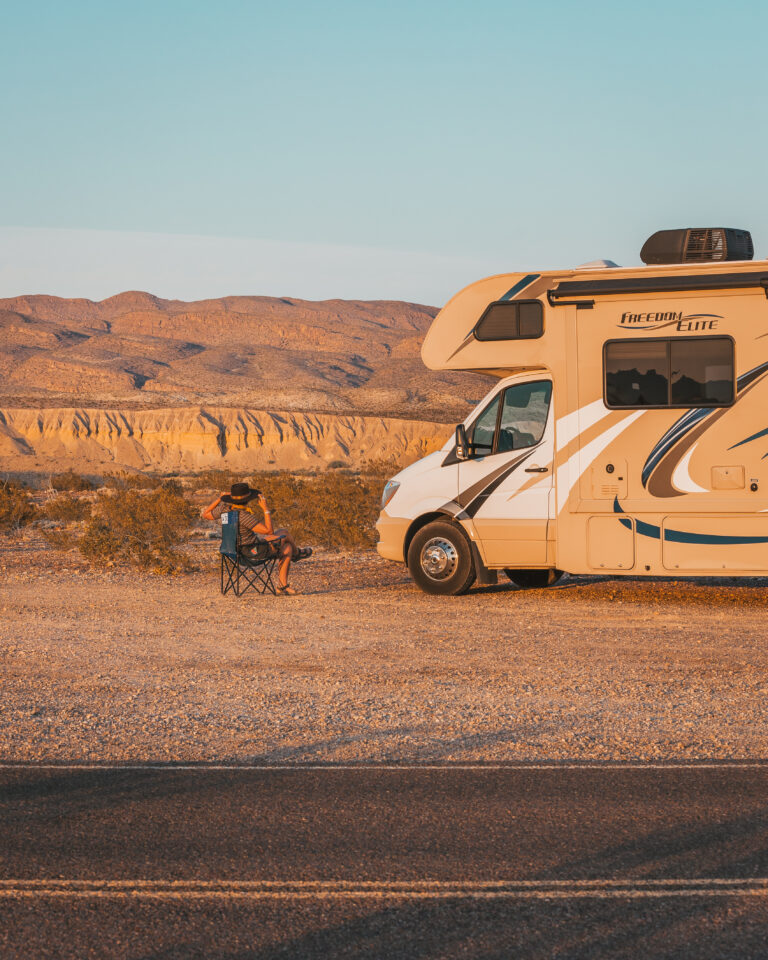 You know that place you always wanted to go as a kid? The big, red, rocky one that's in all the history books? We're talking about the Grand Canyon! In celebration of the final days of summer, we're giving away a five-day, four-night RV road trip to the Canyon to one lucky winner and three of their closest humans (plus one pet)! We're beyond stoked to finally share this with everyone since we live and breathe national parks here at RVshare!
The rules for entering are simple. If you live in the US, you're at least 25 years of age, and you love the idea of the RV lifestyle, by all means, enter! If you've got a name and a valid email address, you can enter to win the trip of a lifetime in five seconds flat by filling out the form up top.
The winner is selected at random, so there's no purchase necessary as it won't help your chances of winning. However, there are ways you can increase the number of entries you get. For example, you can…
refer friends to enter by sharing the link with them
follow us on social media
retweet the sweepstake on Twitter
leave your valid phone number
and more!
You can enter to win the Great American Road Trip anytime between September 4th, 2018 and October 2nd, 2018, which gives you only four weeks to get as many bonus entries as you can – so act fast!
We can't wait to find out who wins and to share the thrill that RVing gives millions of families every year. Thanks for playing and good luck!
Some Quick FAQs
What is the Great American Road Trip?
The Great American Road Trip is a sweepstake sponsored by RVshare in celebration of the final days of summer. It's a five day, four night trip to the Grand Canyon for four that includes accommodations, transportation, money for incidentals, and some RVshare gear.
Who may enter to win?
Anyone who lives in the US, is over the age of 25, and is interested in the RV lifestyle may enter.
How do I enter?
All you need to do is enter your name, valid email address, and agree to the Official Rules on the sweepstake form to enter.
Can those under 18 enter to win the sweepstake?
No.
How long is this sweepstake running for?
The sweepstake is running for four weeks, from September 4th to October 2nd.
When do you pick the winner?
We will pick the winner within five days of the end date.
How often can I enter?
You can enter once. But you can take different social actions for bonus entries (i.e. retweeting on Twitter, visiting our website, sharing the sweepstake with friends).
If I'm fortunate enough to win the prize, how will I be notified?
We will send you an email within five days of the end date letting you know that you've won.
I would like to have my data removed?
Sure, you can just opt out of receiving emails from us just like normal.
How will you use my personal information?
See rules for more details. By entering the sweepstake, you're agreeing to receive occasional promotional emails from RVshare. We will not sell or share your information. We will not spam you, or otherwise abuse you. 🙂
When can I travel?
You can travel anytime you'd like within 365 days of winning the prize.
Which campground will I be staying in?
You have the option to choose and book your campground in the Arizona / Flagstaff area just like you normally would when making travel plans.
Which RV will I be staying in?
You can choose from our wide selection of available RVs in the Arizona / Flagstaff area when you want to book your trip.
What if I live on the other side of the country?
Airfare is included with your prize.
Can I bring my pet?
Sure! As long as the RV rental you choose is pet-friendly.
Have some more questions? Shoot us an email at [email protected]