RV Parts & Accessories
Last updated on February 22nd, 2023. Originally published on May 27th, 2017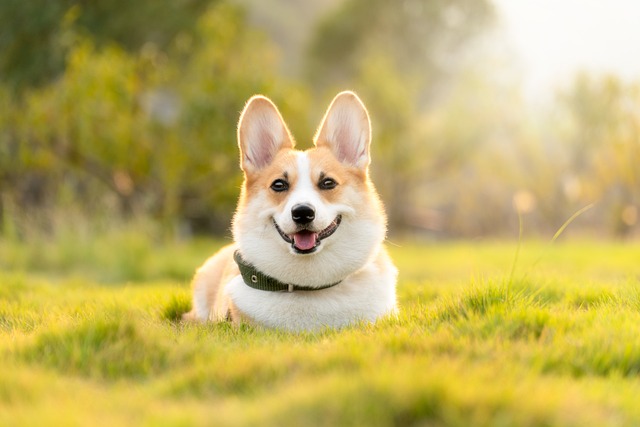 Every seasoned traveler knows the best moments on the road are the ones you share with your best friend.
But if your best friend is four-legged and furry, you'll have to take some special considerations before you bring her along for the ride.
RVing is one of the best ways to travel if you want to take your pets with you, but there are some items and pieces of equipment that make RVing with dogs safer and more fun for everyone involved.
Here are a few things to add to your packing list if you want to make your rig into a pet friendly motorhome.
Dog Travel Gear
First things first: If you're bringing your dog, don't give into the temptation to simply allow him to wander around in the RV coach while you're under way. If he becomes scared or excited, he could damage your motorhome's interior, or even become distracting enough to cause an accident.
1. Travel Crate
The safest way to travel with your pet is to place him into a sturdy crate and secure it in a spot close to the cockpit, but well out of the way of all the driver's instruments. Dog travel crates are pretty easy to find and come in all sorts of shapes and sizes, and you can even find them cheaply if you buy used on Craiglist. Of all the items on this list, this is probably the most essential one to keep you and your pet safe during your travels.
Once you arrive at your campsite, you're going to want your pet to come exploring with you, right? The safest way to do so is to only allow your pet out of the camper while on a secure harness and leash. This way, she won't disappear chasing after a squirrel or rudely encroach on your neighbor's space. Dog travel harnesses are superior to regular collars in that they are sturdier and allow you more control over any pulling, but if you like, a well-fitted collar will also suffice.
Best Dog Travel Accessories
Once you ensure your and your dog's safety, you can start to think about other pet travel supplies and accessories that might come in handy.
If your tow vehicle or RV upholstery is important to you, it might be a good idea to invest in a dog seat protector, which will help keep your passenger seat, couches, and recliners free of dirt and pet hair. Some seat covers will also defend against errant claw marks and scratches, which is especially important if your furniture is made of leather!
We've all gotta eat, so don't forget about your pet at mealtime! But inside an RV, space comes at a premium; you might not have the extra floor room for Fido to have his feeding station set up all the time. The collapsable camping bowls are a great solution. They're made of easy-to-clean silicone and even come with a cover, so if your pet has leftovers, you can simply stow them away for next time — although if your dog is anything like mine, that's an unlikely scenario!
Pet Travel Supplies
There are tons of other supplies you can buy for your furry friend's adventure, depending on how much you want to spend. Here are a few options.
If you want your pet to have somewhere soft and comfy to lay her head — and you'd like to discourage her from making that spot your couch — consider investing in a dog travel bed. You could also bring along the pet bed that you use at home, although some travel beds are specifically made waterproof and inflatable so they're better suited for camping.
6. Dog Gate
If you like to leave the door open while you camp but don't necessarily want Fido to have free run of the park, you can invest in an RV doggie door to help your pet stay put while you're enjoying the environment.
7. Run Pen
Everyone benefits from exercise, and your furry friend is no exception. In an RV, a collapsable dog fence can help create a safe space for your pup to work up a sweat… or a pant. This is especially important if you're having trouble finding campgrounds with dog runs.
If you're crafty, you might even create a DIY camper dog house so your pup has a shady spot to rest while the family's hanging out outside. Check out Pinterest for ideas — some are even shaped like miniature travel trailers, and are super cute!
Travel Bag for Dog
Last but not least: One of the most important dog accessories for travel is your supply bag, which will help you keep all of your pet's stuff in one spot so it's easily accessible.
You'll obviously need to bring pet food, as well as your dog's leash and harness, registration and rabies tags, and crate, but you should also include the following items in your travel bag:
Full vet records, especially if you plan on crossing any country borders
Any pet medicines, including flea, tick, and heartworm treatments
A backup collar and leash, just in case
Pet treats and training aids
Pet toys and chewable items to help divert your pet's attention and make her feel at home
The phone number for your local vet's office
Pet shampoo and conditioner, as well as a flea comb
A pet nail trimmer, depending on how long you're traveling for (and whether or not you're comfortable performing this small operation)
You may think of other things that will be helpful to have while you're on the road with your dog. If you travel often, it might even be a good idea to invest in a second version of tools you keep at home — like nail clippers — specifically to keep in your travel bag. That way, you'll always have what you need on hand.
RV travel with pets is some of the best fun you'll have while you're seeing the country. We hope these supplies and accessories help your trip become even more enjoyable, relaxed, and fun.