RV Owners
Last updated on August 8th, 2023. Originally published on February 16th, 2021
Owning an RV is both exciting & rewarding. It gives you the freedom to travel the open road any time you want. Traveling with your home on wheels also gives peace of mind in these unsure times during a pandemic. Buyers are taking note and purchasing their first RVs.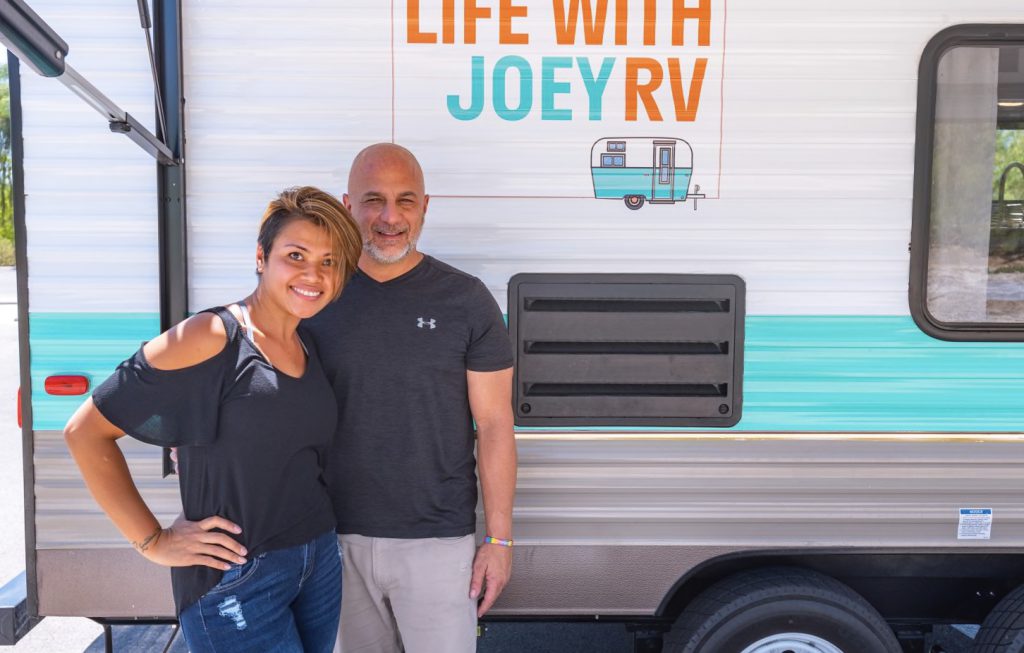 According to the RV Industry Association's market report, December 2020 saw an increase of 46.8% compared to new RV shipments in December 2019. Total annual shipments topped over 6% compared to 2019. Keep in mind those stats are for new units from the manufacturers. That doesn't include numbers for resales or private sales.
There are many affordable units and options on the market, but a new owner must also consider the total costs of RV ownership. Costs may include, but are not limited to; storage, maintenance, insurance, and fuel. These costs can add up quickly and may steer potential buyers away. But, worry not! Most of these costs, if not all of them, can be offset by renting out your RV. Most RV owners who rent out their units even make a profit after all costs are paid off.
After the initial purchase price, here are some additional costs to consider when purchasing an RV.
Storage
If you're one of the lucky ones with no HOA, and are able to store your RV on your property, that's a bonus! No fees for you. Here in Las Vegas, most of our developments are newer and include HOAs. Most HOAs will not allow you to store an RV on your property, or have very specific guidelines. In this case, you'll need to find alternate storage options. Most owners keep their units in a storage facility. These provide several different options. Covered, uncovered, enclosed, open, gated, temperature controlled, etc. Prices range anywhere from $50 up to $500 a month, depending on your area and type of space. Some facilities may also require a lease contract for a specific amount of time.
Another good option for storage space, is an agreement with a private home or land owner. There are homeowners with large lots, willing to accommodate your unit. This may be a more affordable option in some cases. It's best to find one through a referral, or trusted friend. However, you can also find these listings on an online marketplace, advertising their lots for RV or boat storage. If this is an option for you, I recommend asking for references from previous RV owners who have stored their units on the same lot. Safety first.
Fuel
If you own a drivable RV, like a Class A, Class B, or Class C, you may already be aware of how expensive fuel can get. If you're still in search of a new unit, this is a large cost to consider. Drivable RVs can average 6-10 miles per gallon for gas, or 8-14 miles per gallon for diesel engines.
Depending on the size and weight, towable units can be more friendly on your wallet in regards to fuel, but the towing vehicle must also be considered when factoring in costs. You'll find quite a few veteran owners opt to tow their RVs with a diesel engine truck. Additional fuel costs may also include propane tank refills and gasoline for generators.
Insurance
An RV is a big investment and should be protected as such. Like your mortgaged home and personal vehicle, purchasing insurance for your RV is required. Requirements vary by state, but it's necessary while driving on the road. Towable RVs like fifth wheels and travel trailers may have liability insurance extended from the tow vehicle.
I own a 21ft Travel Trailer. Here in Nevada, our insurance is $420 a year for full coverage. That amount seems like pennies compared to the national average of $1,000 for a Class C or up to $2,000 for a Class A RV. Researching insurance rates on different types of units can save you big in the long run.
Maintenance
Upkeep & maintenance is crucial when owning an RV. Like a vehicle, you'll have to consider oil changes, transmission, engine checks, and smog tests, just to name a few. These same items must be considered on tow vehicles as well if you have a fifth wheel or travel trailer.
RV tire blowouts is a common fear among owners. One of the best ways to prevent one is to ensure your RV tires are in tip-top shape. This includes becoming knowledgeable in temperature changes, overloading, and imbalanced weight. Tire checks should be performed before each trip. The cost of tire maintenance can range anywhere from $150-$400 per tire. You should also remember to include wheel bearings and axles in your costs.
An RV is a tiny home on wheels and contains several systems such as electric and plumbing. If you're unfamiliar with the systems, you may seek assistance from a professional. RV repair shops & contractors can charge anywhere from $75-$300 an hour for labor. This doesn't include the actual cost of parts for repairs.
If you're handy & are eager to learn more about your unit, you may feel comfortable enough to tackle some minor repairs on your own. There are a lot of videos and resources online from fellow RV owners, to assist you along the way. Fixing small repairs yourself will save on expensive labor costs. In 2020, we spent less than $1,000 total on maintenance and repairs. This includes professional inspections and some repairs we completed ourselves.
These costs can add up quickly. Renting out your unit on a platform like RVshare can help alleviate most, if not all of your annual costs.
From personal experience, our monthly dues total $250. This includes loan payments, storage, and insurance. Renting out our 2017 21ft travel trailer, we average $1000 a month. That's $750 in profit every month. Living in Las Vegas during this pandemic has taken a toll on the hospitality industry, which both Robert and I worked in. Having an RV to rent out has saved us and helped to hold our heads above water. Living in this area has also been a blessing. Our location is close to national parks like Zion, Bryce Canyon, Death Valley, and the Grand Canyon. Renters love visiting our city, picking up our RV, and then heading out on a grand scenic adventure.
In short, owning an RV far outweigh the costs. It's a lifestyle that brings us joy and togetherness. We enjoy sharing our experiences and our RV with others so that they can create their own memories. The cost of RV ownership can be both affordable and profitable.
Shi is a content creator, business owner, wife, and mother of six. She left behind a career in the corporate world to enjoy more time with her family, and to explore the wondrous world of RV ownership. Shi spends additional time renovating RVs, while enjoying adventures on the open road.