RV Owners
Last updated on June 19th, 2023. Originally published on March 5th, 2021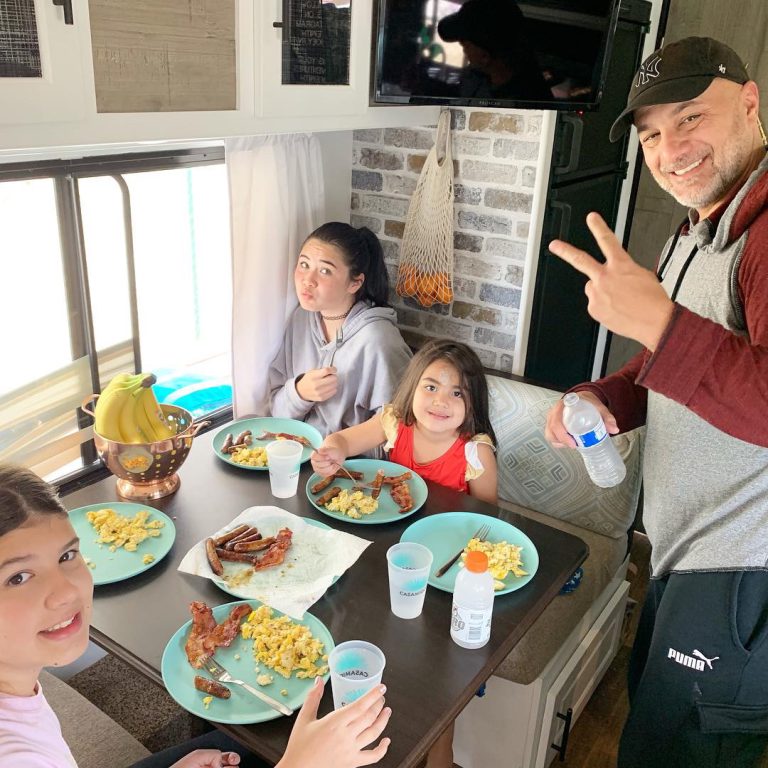 You own an RV, and you've considered renting it out as an extra source of income. It can be lucrative, while helping to pay for all of your ownership costs. The reviews you've read are mixed. Some rental owners boast about their positive experiences, but you may have also read some horror stories. It can be offsetting and worrisome.
My husband and I rent out our RVs. We take pride in our service and hospitality. It's rewarding to bring joy to families and share their adventures. All of our renters have been amazing and we've developed friendships with past guests. There have been only two instances where something on our unit has been broken, but it was handled with ease. We'll get into that later. Robert and I recommend the rental business to fellow owners. The pros far outweigh the cons for us. Let's go over some concerns that may be holding you back from entering this profitable business.
New and Inexperienced Renters
The year 2020 brought a large surge in first time RV renters. This form of travel has been ideal for those with safety concerns due to the pandemic and due to nationwide closures. Travelers are opting out of traditional hotels & searching for new vacation options. The RV rental industry has been the answer.
This is a new form of travel for most people. They are unfamiliar with the systems in an RV, and exactly what RV life may entail. That can be a scary thought for owners. How can we trust inexperienced strangers with our unit? Negative thoughts can flood our minds with "what if" scenarios.
Our very first rental was frightening. It was like sending one of our children off to their first day of school. Anxiety was in overdrive, as we watched our beloved RV disappear into the distance. The renter was not proficient in RVs, as most people aren't. We had to take a step back from ourselves and remember that we too, were once new to the RV world. How did we function without knowing all of the lingo or the systems? We learned. Robert and I didn't have the luxury of an owner explaining the ins and outs to us. We had to do a lot of research on our own.
With new renters, they have you, the owner, to guide them throughout the process. No one knows your RV better than you do, so you're the perfect person to educate them about your unit.
Communication and preparation are key to a successful exchange. Your listing is the first opportunity to educate potential renters. List specific details about your unit. Video tutorials can also be posted on rental platforms like RVshare. The more a renter can learn, the more comfortable both parties will be.
When you receive a reservation, reach out to the renter right away to build a good rapport. This is your opportunity to ask and answer questions to become better acquainted with your new renter. Preparing a renter's manual is also a good idea.
During the exchange, a full walkthrough should be completed with your renter. This is the time to explain each system and show the renter how to work the RV. A drive around the area is also recommended so your guest can become comfortable driving or towing the unit. This process should take at least an hour to complete.
Who's Renting My RV?
Safety of both the owner and renter are top priority. It's important to know who is renting your unit. Listing your RV on a trusted platform can help alleviate this concern. Popular rental sites like RVshare require a valid government issued ID to perform verification. This ensures the renter is who they say they are before your pickup location is released. Owners are also required to submit ID for verification.
Cleanliness and Waste Tanks
Some owners may be concerned with the cleanliness of their unit. They fear renters won't return the RV as immaculate as it was picked up. That may be true since no one knows your unit better than you do. You know every nook and cranny that dirt can hide in. But you can use this to your benefit.
Some owners require a mandatory cleaning or prep fee, while others offer a cleaning service as an "Add-On". The Add-On feature is a great way to earn additional income on rentals. They can include additional items such as linen, towels, cookware, camping gear, and even Dump Service. The sky is the limit and as the owner, you call the shots.
Mechanical Issues and Accidents
It's scary to think about what can happen to your RV and to your renters. Accidents and mechanical issues like engine failure are a possibility. But there are ways you can help avoid this. I can't emphasize how important communication is. Properly educating your renters on how to use and drive the RV is the first step. Maintenance on your unit is also crucial. A proper inspection should be completed before and after every rental, to ensure everything is in working condition. Departure & Return forms must also be filled out and signed by both parties.
Sometimes accidents are unavoidable on the road. Fortunately, rental platforms require renters to purchase insurance for the duration of the rental. They also offer 24/7 roadside assistance if anything were to happen. Your worries are put to ease when you're covered.
Broken Items
I mentioned earlier that only two items have been broken during our rentals. Both times were honest mistakes on the renter's part. Trust me when I say, my husband has broken much more as an experienced RVer than renters ever will. The first time was the glass cover on the stove. It was shattered. The renter reached out right away to apologize, but we were more concerned about their safety. All went well and it was an easy replacement.
The second time, the rear automatic jacks were bent. The renter pointed it out immediately during drop off. Again, it didn't phase us. Our number one concern is always the safety of our guests. Both items were easily replaced and taken out of the renter's deposit. A deposit is required for every rental. As the owner, you decide the amount of the deposit in your listing.
It's best to understand that this is a rental business and sometimes things may break. You should also understand the process of repairs and replacement. Becoming knowledgeable in rental policies and procedures will save you headaches when repairs are needed.
RV rentals are a great way to earn extra income. Research and proper communication make a world of difference. Reach out to fellow owners who have rented out their units. Pick their brains and decide if this is something that may benefit you. When you decide to rent out your own RV, using a reliable rental platform like RVshare can offer peace of mind. With a team on your side, you'll feel more comfortable sending your RV off to another grand adventure. 
Find more helpful resources on how to get started on our Youtube Channel!
Shi is a content creator and owner of ShiDel RVs, based in Las Vegas. She left a career in the corporate world to enjoy more time with her husband Robert & their blended family of eight. The RV lifestyle has evolved her business as a social media influencer, with a growing audience on TikTok and Instagram. Shi spends time renovating RVs and sharing her knowledge with the community on her blog ShiDelRVs.com.