Travel Inspiration
Last updated on June 20th, 2023. Originally published on June 1st, 2015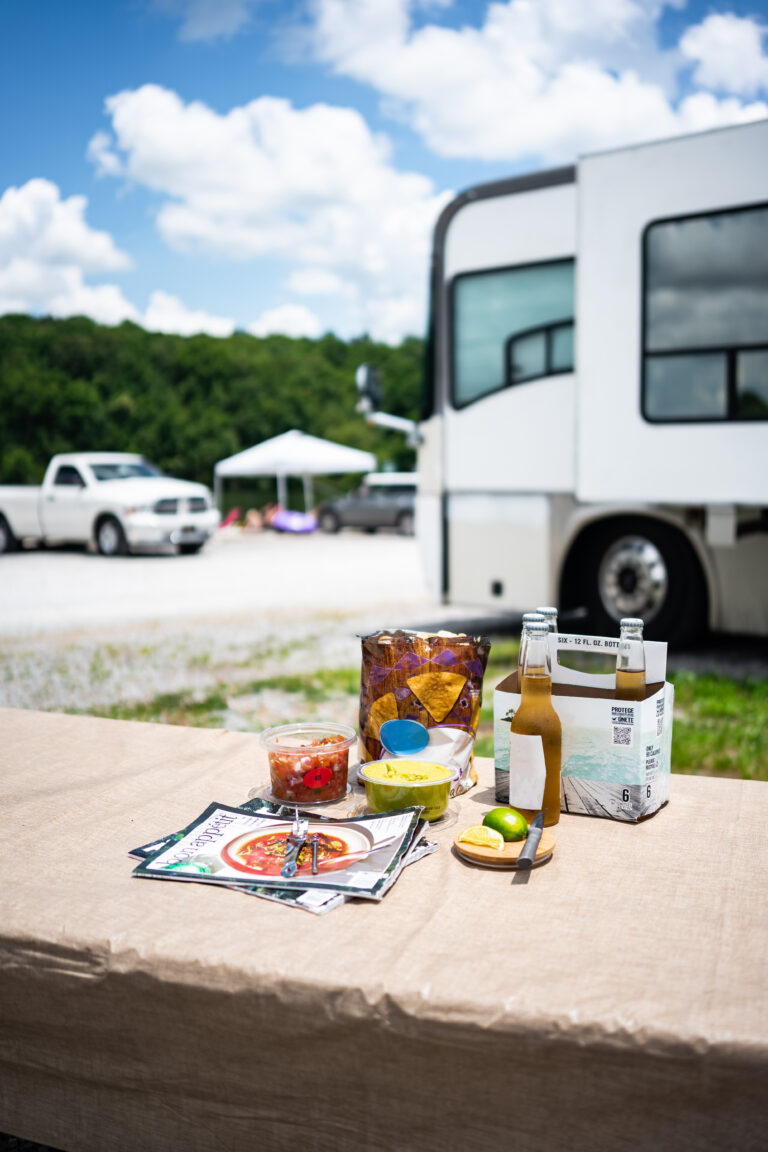 Dead end. Even though you followed the GPS, when you arrive at what was supposed to be your destination, you discover that the campground is closed—and not just for the season. The rundown appearance indicates that it has been closed for quite some time. Or perhaps it wasn't closed, but the sites available wouldn't accommodate your 40-foot motorhome? Or maybe you need 50-amp service and all that was available was 30-amp. This hypothetical list, which could go on and on, is all too real for many RVers.
How do you prevent these dead ends? How do you know where to go?
Just as some people prefer to live in the city and others enjoy country living, the decision of where to park your RV is a personal one. When deciding where to stay, whether for the night, the weekend, or the season, there are several things to consider. By examining the following 11 aspects, you have a better chance of choosing RV parks or campgrounds that will satisfy the needs of you and your family for the length of your visit.
1. Personal Preferences
Some of the first things to consider are the requirements for your motorhome. You will need a campground that has sites large enough to accommodate the size of your rig. Also, if you require a 50-amp shore power connection, keep in mind that it is not available at all parks. Although you may be able to get by on less for a night or two, do you really want to run out and reset the breaker every time it gets tripped day and night?
Next, consider the requirements of your party. Are you traveling with children or pets? For children, playgrounds and other kid-friendly recreation areas are desirable. Also, parks have different regulations regarding pets. Some have breed, size, or quantity limits. Others charge extra for your furry friends. It is also important to know whether the park has a pet walk or an off-leash area to keep your pet happy and safe.
Finally, what amenities do you desire? If you don't have a satellite dish, cable television might nice. For some, Wi-Fi is an absolute necessity. Do you need laundry facilities, a community building, or a heated pool? These are all things to consider when choosing RV parks.
2. Affordability
Once you have your wish list defined, look at your finances. Determine what you are willing to budget for the cost of the campground. If you were planning to engage in activities primarily at the park, you may want to pay more for the extra amenities. If, however, you are planning to take several day trips to the surrounding areas, you will want to factor those into the overall cost. It may be advisable to compare the amenities of each campground in the area. Then, choose the one that offers the most for the lowest price.
3. Location
Consider location. If you intend to spend all of your time at the RV park, you probably want the peace and quiet offered by a pleasing aesthetic found in natural surroundings away from society.
On the other hand, if visiting other sites, shopping, or eating out are on your itinerary, you may want a park closer to those sites, or a nearby city or town. Obviously, the greater the distance to the nearest groceries or other supplies, the more time and fuel you will expend to obtain them.
4. Online Presence
Although it is said, "You can't judge a book by its cover," you can determine a lot about a campground from its website. In this day, having a comprehensive website is commonplace and an expected characteristic of a successful business. Not only does it provide potential clients with relevant information, but it also advertises—inadvertently, perhaps—the amount of attention the campground owners or managers give to the park. The line of thought is that if the park pays attention to details on its website, they are more likely to pay adequate attention to other aspects of its guests' experience.
5. State Parks
When considering staying in a state park, there are benefits and limitations. For a naturally beautiful environment, you often can't do better than a state or national park. They are also usually quite reasonably priced, sometimes offering activities like hiking, rafting, or horseback riding. Those are the benefits.
The limitations include the location and amenities. State parks are often located away from stores or towns. They rarely offer amenities like Wi-Fi or cable, and many don't have water or sewer hook-ups at individual sites. Furthermore, most restrict visits to two-week periods. To learn more about state parks check out a site such as America's State Parks.
6. User Reviews
When in doubt, check user reviews. Many find these instrumental in picking a campground, as well as a restaurant, plumber, mechanic, or any other service. There are several methods for checking reviews and ratings. Guides like "Trailer Life" and "Woodall's" are printed yearly and can be found at local libraries or for sale at bookstores. These options quickly become out of date and often seem to favor campgrounds that cater to clubs like "Good Sam". For online reviews check out sites like RV Park Reviews, Campendium, AllStays, Tripadvisor, and Yelp. They provide user reviews and ratings, as well as a list of amenities and other pertinent information about the park. These are also more likely to remain up to date.
7. Reliable Services
Many people require reliable wireless Internet while at an RV park. Whether it is for telecommuting, researching the area and weather conditions, or recreation purposes, a weak, slow, or no signal can be more than an inconvenience.
Other beneficial services include having an onsite store with common supplies, propane, and firewood for sale. Parks with a resident RV repairman can be an easy way to have a bit of work done without leaving your rig in the shop.
8. Snail Mail
For full-timers or even "most-timers", having the ability to receive personal mail is a necessity. People who move around regularly often do a lot of online shopping to ensure they have access to the same companies regardless of where they are. Even if you have a residential address, when you are away for weeks or months at a time, it is necessary to have your mail forwarded to your temporary location. P.O. boxes often require a 6-month commitment and can be pricey, so choosing RV parks that receive mail for their guests is truly a necessity.
9. Community
Choosing RV parks that fit your personal social preferences can make your stay enjoyable rather than uncomfortable. Some people want a campground that provides privacy where guests focus on and follow their own agenda. Perhaps, their goal is to commune with nature or visit the local sites on their itinerary.
Others like the social environment provided by many RV parks. They enjoy visiting with their neighbors and increasing their network of like-minded friends around the country. These people frequent the clubhouse and attend every social event the park provides.
Basically, you should make an honest assessment of exactly why you are going to a campground and seek one that is most likely to fulfill those needs.
10. Onsite Laundry Facilities
Depending on how long you intend to stay at a campground, and what activities you plan to engage in, a laundry facility may be a must. When remaining at a park long term, being able to do laundry onsite is more than just a convenience.
A good facility has more than one working washer and dryer—otherwise, you are liable to be waiting your turn. Preferably, the machines are frequently serviced to ensure they don't ruin your clothing. A great facility charges no more—better if it is less than the local laundromat. You don't want to pay extra for the convenience of washing onsite. It is supposed to be a provided service included in the daily fees.
11. Follow Up
Once you have narrowed your choices to one or two, it is a good idea to contact the park via phone call. It is important to verify that the information you have gathered is correct and up to date. For example, sometimes rates change with the seasons. Although the website mentioned laundry as a service, find out how much an average load costs. If Wi-Fi was guaranteed, ask how reliable it is, whether it is password protected, and whether it reaches all of the sites adequately. Maybe even find out a bit about the surrounding areas, such as what shops are nearby or even local fuel prices. You can never be too informed.
In Conclusion
Whether it is just for a weekend or for an entire summer, finding a great campground to park your RV can seem daunting. With these 11 considerations, you can ensure that your stay is comfortable and memorable for the right reasons. Please share this with your friends and any family members who travel to help them avoid the pitfalls that can ruin a good trip. They are sure to thank you for it.