How To Celebrate Cheese Lover's Day in your RV
RV Owners
January 20th, 2018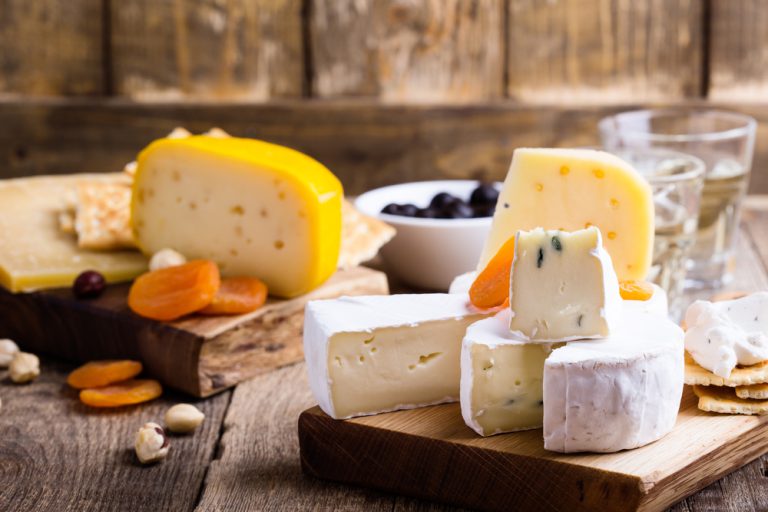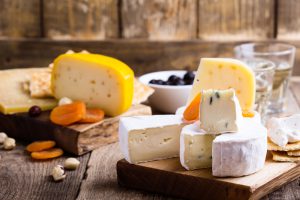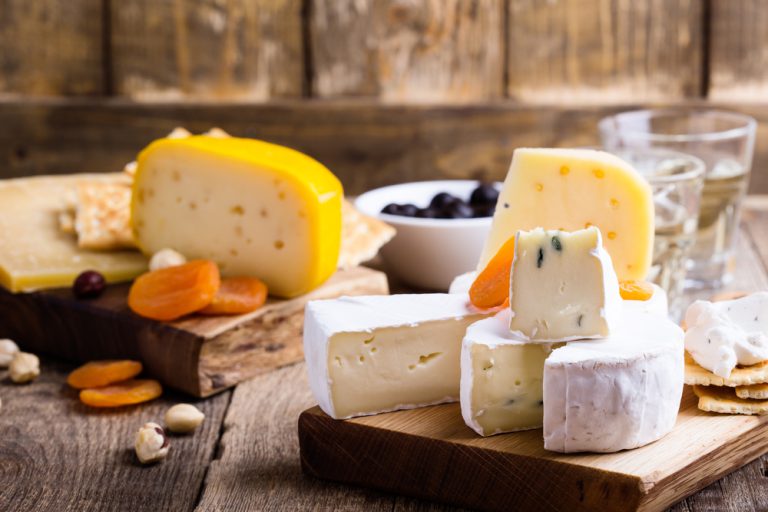 Christmas and Halloween are fun and all, but the very best holidays have got to be cheese holidays. And yes, they exist.
In fact, there's a whole day dedicated to people like me — that is, people who own The Oxford Companion to Cheese and count their cheese board and set of cheese knives amongst their most prized possessions. Sorry, not sorry. At all.
It's called National Cheese Lover's Day, and it's a spark of brightness in the long, dreary dredge January so often turns into. And if you're wondering when this blessed celebration is to take place, the technical answer is January 20… but we're certainly not going to wait until then to partake in some delicious, creamy goodness. Or gouda-ness.
… That joke wasn't too cheesy, was it?
Celebrate National Cheese Lover's Day
Since some of us — self included — eat cheese every single day of our lives, we've got to find another way to celebrate this delicious holiday besides devouring all the Edam, Camembert, and Gruyere we can get our hands on. (Although we're obviously going to do that, too.)
Maybe that means inviting a few friends to a wine and cheese tasting smorgasbord… though that does involve *sharing* cheese, which I'm a little skeptical about. However, if you're less possessive about your Parmigiano, here are some tips for entertaining in your RV, and here are a couple of books to help you build a cheese tasting your loved ones won't soon forget about.
You'll also need a decent set of wine glasses — we recommend these shatterproof stems, perfect for both campers and klutzes. (Hey, the dropsies happen to all of us, especially when we've been drinking!) and a cheese slate can be really helpful for marking down what's what and presenting your tray in a stylish manner. After all, this is a holiday!
For RVers, there's another perfectly cheesy option: take a cheese vacation! A road trip through the cheesiest states in the country, like Wisconsin and Vermont, offers ample opportunities to sample the good stuff directly at the source.
Foodie Road Trip
Foodie field trips are road trips designed around food-based vacation destinations, like heading to Florida's gulf coast for grouper or Boston for clam chowder and baked beans.
And for cheese lovers like us, the bucket list is filled with the cheesiest destinations we can think of, like Wisconsin and Vermont. But as foodie-ism becomes more and more prevalent and people pay attention to what's on their plates, more and more small, artisan cheese makers are cropping up all across the country. There's bound to be something cheesy to do close to you, no matter where you are or how much time you can devote to mid-January cheese travels!
For example, if you call the west coast home, you don't have to go across the country to enjoy expertly-aged cheddar. Oregon is home to the well-loved Tillamook Cheese Factory and dairy farm, where you can sample delicious and sustainable cheeses — and ice cream, which is easily the second-best food in the world. You'll also learn more about how cheese is made by exploring the factory's museum, which covers everything from cow care to casein.
You can also look into other cheese factories and farmers in your area, or check with local restaurants and specialty markets to see if they have anything planned for the big day.
Cheese Lover's Day Events
Whether it's a fancy wine bar, your local supermarket's dairy case, or even a festival tent, many establishments will be hosting events and tastings in deference to the most delicious day of the year. For example, restaurants might roll out a special Cheese Lover's Day menu, complete with exciting new recipes, and gourmet markets might offer special deals on artisanal cheese by the pound. (Which is awesome, since you're definitely going to need cheese to eat the next day and the day after that!)
But if you're really serious about your love for aged dairy, there's simply no better place to go than Vermont. Yes, Wisconsans might consider themselves "cheese heads"… but this northeastern gem has some of the most impressive, award-winning cheeses being made in America today.
Best Places to Travel in Vermont
If you're planning to travel to Vermont in search of cheesy goodness, it's a good idea to do a little bit of research ahead of time to ensure you get the most bang for your buck — by which I mean you get to eat as much cheese as possible, of course. Especially since National Cheese Lover's Day falls in winter, some creameries request that you call ahead and make an appointment. You don't want to arrive ready to take down some serious brie only to find a locked door and an empty driveway!
To get started on your cheese-filled itinerary, check out this map of the Vermont Cheese Trail, put together by the official Vermont Cheese Council. (You've got to love a state with a whole council dedicated to cheese!) This visual travel guide helps vacation planners — you can see exactly where each location is as well as whether or not it requires an appointment to visit.
Best of all, even if you get all cheesed out (is that possible?), Vermont has plenty of other points of interest and things to do. You could spend some time working off a few of those cheesy calories in one of the state's many picturesque parks and natural landscapes. Heck, it's winter, so you could even try your hand at skiing on the slopes of its famous Mount Mansfield, which shadows the town of Stowe!
There are also plenty of other small towns to explore and wander, offering family-run boutiques, shops, and restaurants that'll keep the whole family entertained. And besides — what pairs better with cheese than a touch of sweetness? Try some fresh Vermont maple syrup with your brie, and perhaps add a slice of pear or some berries.
Don't worry about thanking me… but if you do want to, there's an easy way: send cheese!
This post may contain affiliate links.