Camping Hacks That Could Actually Save Your Life!
How Tos & Tips
May 8th, 2015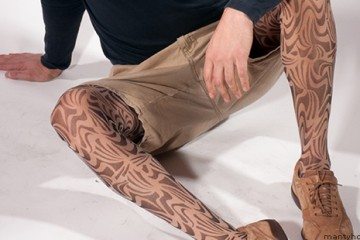 When you spend time away from civilization, you realize that things you take for granted, like heat and electricity, are actually precious luxuries.
The 'camping hacks' below could save your life and perhaps, solve the common problems you will encounter, if you ever get stuck in the wild.
Prevent hypothermia by wearing pantyhose
I bet you didn't know hunters go to the supermarket to buy XXX-Large women's panty hose, did you? Pantyhose provide an extra layer of warmth during those cold nights in the woods. Apparently they are called "Mantyhose."
Petroleum jelly and lint can start a fire
If you don't have lint, you can just as easily use a ball of cotton wool. Roll it in petroleum jelly, and you have a quick fuel extender.
Dandelions are safe to eat
Take a close look at the plant below. Don't die of hunger in the wild, look for it and eat it.
If you get lost, point the hour hand of your watch towards the sun and the 12 0'clock hand to the left. The spot between these two points is south.
I know this one sounds too good to be true for some, but holding a bra cup to your nose and mouth will help prevent airborne debris and smoke from getting into your lungs.