The Top 26 Bucket List Destinations in Rhode Island
Travel Inspiration
October 25th, 2021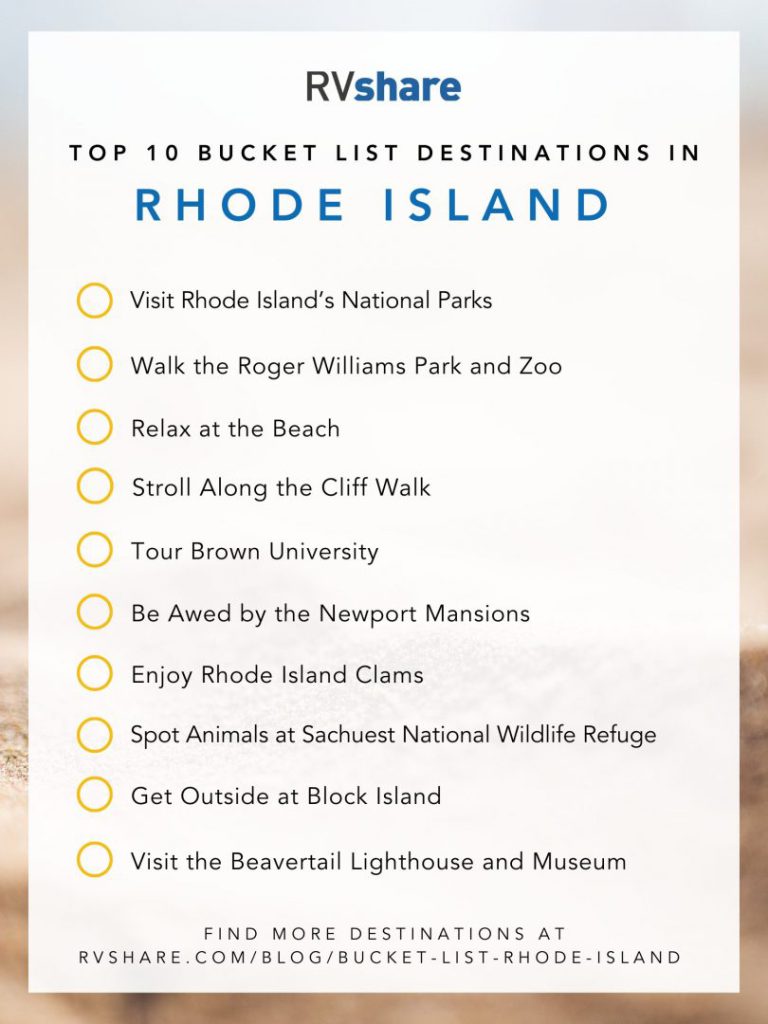 Rhode Island might be a tiny state, but that doesn't mean it isn't a great place to visit. In fact, there are all kinds of awesome things to see and do in this amazing state. For this reason, we highly recommend making a Rhode Island bucket list before setting out on an adventure there.
Your Rhode Island bucket list can include things like what you want to eat, see, and do while in the state. It will help keep you organized and help ensure you get to do everything that is most important to you before you leave.
Not sure where to begin? We've included our Rhode Island travel list in this piece. This will help you get started on your own travel bucket list, so you can have it put together and ready to go before you hit the road.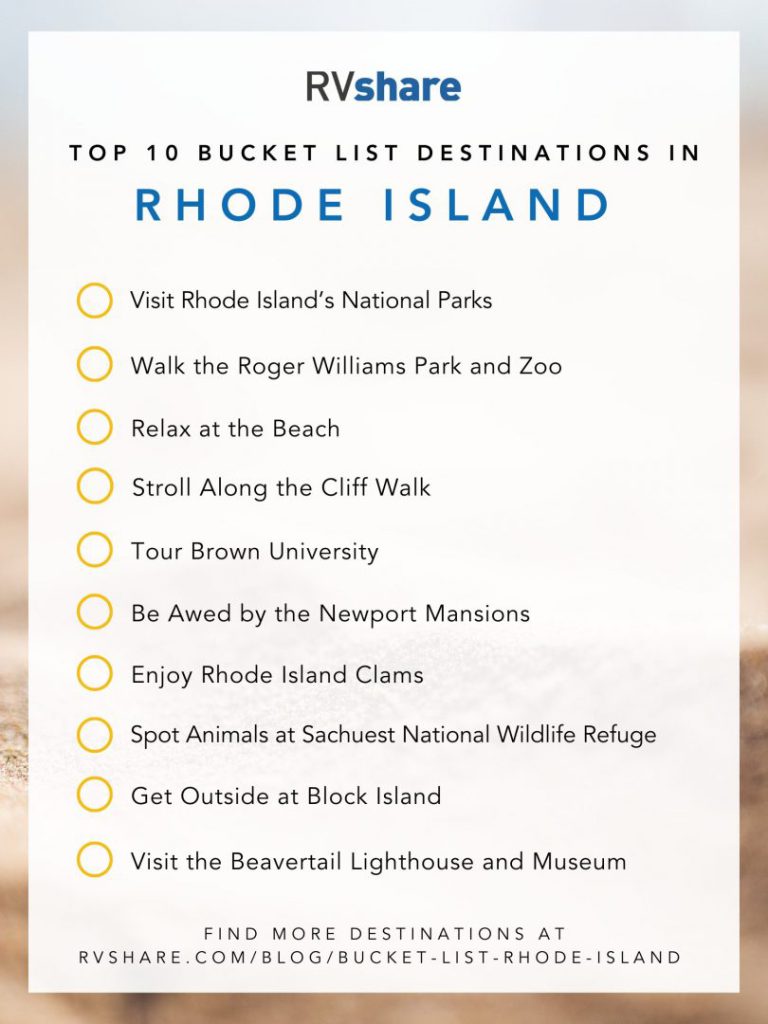 What is a Bucket List?
Some people may be wondering what a bucket list is. As you might have figured out, a bucket list is a collection of things you want to experience in your lifetime. The term comes from the phrase "kick the bucket," as the list contains the things that you'd like to accomplish before you do just that.
You can of course keep a single list for all of the things you want to see and do, regardless of the locations involved. However, we much prefer to keep location-specific bucket lists for each state we plan to visit. This helps us stay organized and helps tremendously with trip planning.
Below is our Rhode Island bucket list. This is a great example of a state-specific list, and should include plenty of bucket list ideas to get you started.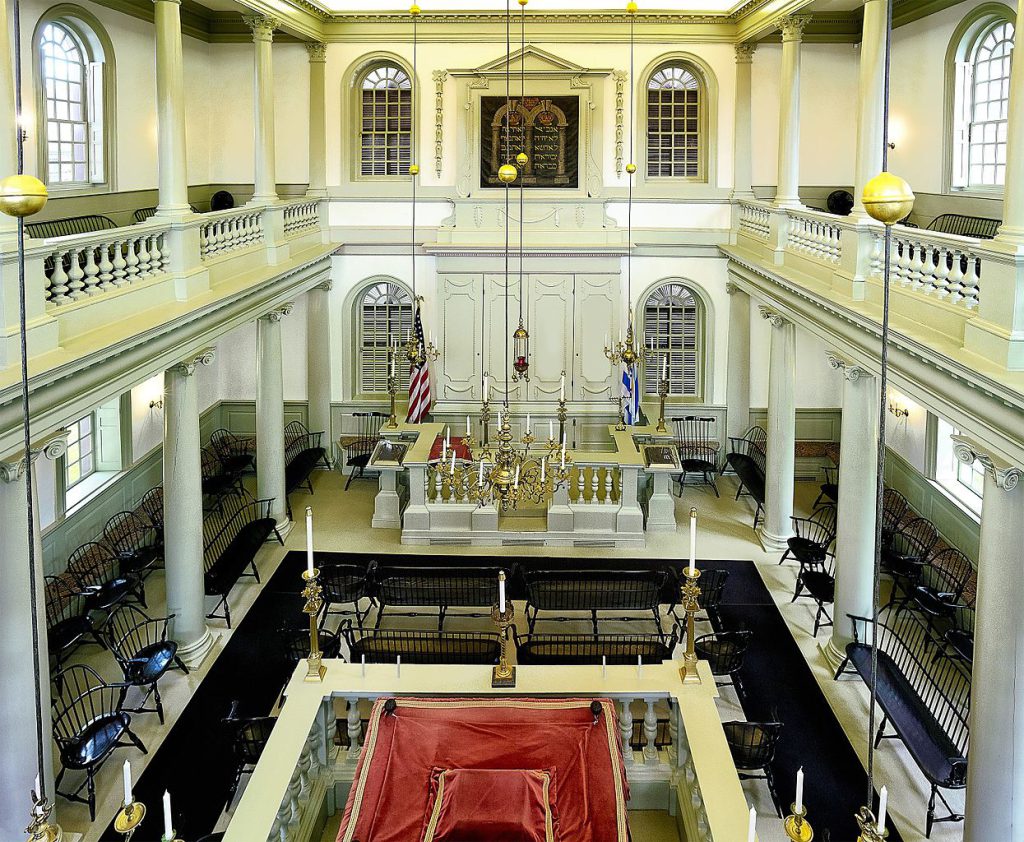 — Bucket List Vacations: Rhode Island's National Parks —
Some of our absolute favorite places to visit in every state are the national park sites. We think the National Park Service does a wonderful job of creating and keeping up beautiful nature escapes and learning spaces, and we will visit NPS sites no matter where we roam.
The Rhode Island bucket list-worthy NPS sites include:
#1. Blackstone River Valley National Historical Park
We all know about the Age of Industry. However, not everyone realizes that Rhode Island's Blackstone River was where it all began. Samuel Slater's cotton spinning mill along the river started a chain reaction that continues to change the world to this day. Visit the Blackstone River Valley National Historical Park to learn more.
#2. Roger Williams National Memorial
A champion of the ideal of religious freedom, Roger Williams was banished from Massachusetts for his beliefs. The man moved to what is now Rhode Island and founded the city of Providence in 1636, giving people a refuge where they could come to worship however they pleased. The Roger Williams National Memorial commemorates Roger Williams' life.
#3. Touro Synagogue National Historic Site
One of the most historically significant Jewish buildings in the United States, Touro Synagogue is a beautiful building to say the least. It was dedicated in 1763 and serves an active congregation to this day. The synagogue became a National Historic Site in 1946, and now over 30,000 guests visit each year to hear the story of this amazing building.
#4. Washington-Rochambeau Revolutionary Route National Historic Trail
When the French Army joined forces with America's Continental Army in 1781, they moved hundreds of miles in order to fight the British in Yorktown, Virginia. This movement was the largest troop movement in the American Revolution and ultimately led to an American victory. Today, visitors can walk in the footsteps of these soldiers at the Washington-Rochambeau Revolutionary Route National Historic Trail.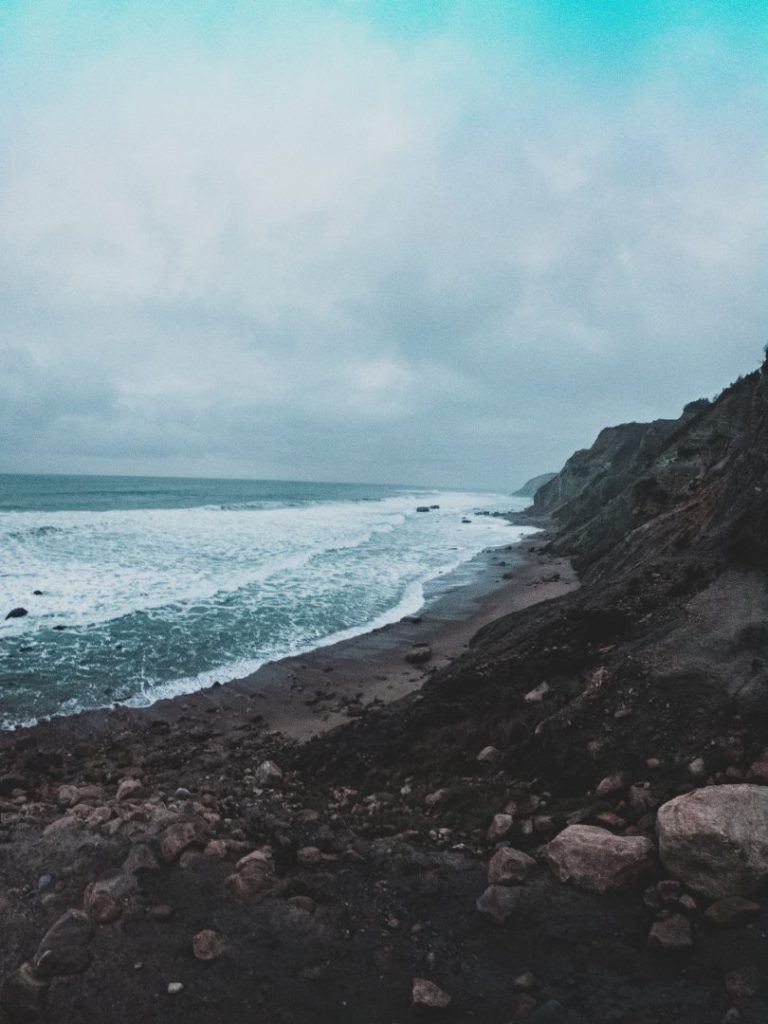 — More Rhode Island Bucket List Experiences —
Want even more Rhode Island bucket list experiences to add to your lineup? Lucky for you, there are lots more options to choose from. Whether you're into good food, family fun, or relaxation, there's something for you.
Check out our absolute favorite places to visit in Rhode Island.
#5. Walk the Roger Williams Park and Zoo
An absolutely beautiful place that is full of animal fun, we highly recommend visiting the Roger Williams Park and Zoo. This popular attraction boasts over 100 animal species from around the world, and even has a museum of natural history onsite. Additionally, this zoo is home to the largest indoor botanical garden in New England.
#6. Relax at the Beach
Rhode Island is known as the Ocean State for a reason. This place has an incredible 400 miles of coastline and boasts over 100 beaches. Therefore, no trip to the state would be complete without a trip to the beach.
For a relaxing time, we recommend Third Beach. Meanwhile, those looking for thrills should head to Easton's Beach.
#7. Stroll Along the Cliff Walk
Speaking of coastline, another must-see in Rhode Island is the world famous Cliff Walk. This path runs along the eastern shore of Newport and is an excellent way to check out the natural beauty of the area. While the walk is well maintained, it should be noted that you will want to be relatively physically fit in order to walk the length of this path.
#8. Tour Brown University
If you've never toured an Ivy League campus before, your time in Rhode Island is the perfect opportunity. Brown University is an absolutely beautiful school with well manicured grounds. Grab a coffee and get ready for a lovely walk through this amazing campus.
#9. Be Awed by the Newport Mansions
Easily some of the most incredible homes in the country, the Newport Mansions were once used as holiday retreats for the elite. These days, the mansions are maintained by the Preservation Society of Newport County and open to the public for tours. The most impressive of these mansions is The Breakers, so you will want to make sure to see this gorgeous 70-room house.
#10. Enjoy Rhode Island Clams
As you might have guessed, the Ocean State is chock-full of amazing seafood. There are clam shacks around every corner, and clams are served up in several different ways. Not sure what to order? We recommend trying some of everything, making sure to snag some chowder, clam cakes, and stuffies.
#11. Spot Animals at Sachuest National Wildlife Refuge
An awesome escape into Rhode Island nature, the Sachuest National Wildlife Refuge offers amazing views and spectacular sunsets. That said, the most amazing thing about this park are the many animals that call it home. Watch out for rabbits, birds, deer, and more while in the park, and be sure to bring your binoculars so you can see the wildlife that is too timid to get close.
#12. Get Outside at Block Island
Looking for another great place to escape the hustle and bustle and get outdoors? Block Island is the place for you. This place is home to some of the most beautiful beaches in the state, and that's saying something. Additionally, it's an excellent place to ride bikes and is home to The Oar, an awesome local restaurant and bar.
#13. Visit the Beavertail Lighthouse and Museum
One of Jamestown's most iconic landmarks, Beavertail Lighthouse is a wonderful spot to visit and snap some photos. The lighthouse is located in the beautiful Beavertail State Park and symbolizes the entrance to Narragansett Bay. On top of all that, the lighthouse features an informative museum that you will definitely want to check out.
#14. Bury Yourself in a Book at Redwood Library and Athenaeum
Rhode Island has some of the most amazing libraries out there. Perhaps the most amazing of all is the country's oldest lending library, the Redwood Library and Athenaeum. This library was founded in 1747 by Abraham Redwood and the site was used as a British officers club during the Revolutionary War. Now, the building is open to the public and guided tours are available.
#15. Wander Fort Adams State Park
For over 200 years, Fort Adams served as a US army and naval base. In 1965, the base officially became part of the state of Rhode Island and it is now used as a park. You can tour the fort buildings or choose to go fishing or sailing while in the park. Additionally, the park plays host to a festival each year.
#16. Attend the Newport Folk Festival
And what festival happens in Fort Adams State Park, you ask? The Newport Folk Festival, of course! This amazing festival lasts for three days and features four stages with live music. Food and crafts are available for purchase as well.
#17. Hop on a Carousel (or Seven)
Have kids in tow? If so, you absolutely have to ride at least one carousel while in the state. You see, Rhode Island is home to a total of seven amazing carousels, and every single one is worth a ride.
The carousels include:
Roger Williams Park Carousel — This is a great addition to your zoo day. Be sure to save time to play on the Hasbro Imagination Playground as well.
Crescent Park Looff Carousel —Designed by the famous Charles Looff, this carousel is one of the few of his works left in existence. The artwork is gorgeous and really helps transport you back in time to when the ride was built.
Easton's Beach Carousel —Beach views are an awesome bonus when riding this merry-go-round. Additionally, this is a rare four row carousel, making it extra interesting.
Flying Horse Carousel —This is believed to be the oldest continuously operating carousel in the country. Instead of being attached to the floor, the horses on this carousel are suspended from the center frame, meaning they "fly" when the ride moves.
Atlantic Beach Carousel —This one is located in Atlantic Beach Park. The park is also home to a roller coaster, bumper cars, and a full arcade, making this a super fun stop for kids.
Adventureland Carousel —Located in a full-fledged theme park, this last carousel is memorable because it offers a number of less typical carousel animals such as penguins and anteaters.
#18. Learn at the Tennis Hall of Fame
Tennis fans must visit the Tennis Hall of Fame. Heck, we think even those who aren't big fans of the sport would have fun here. Learn about the evolution of the sport, check out the hall of fame to learn about various players through history, and then play some tennis yourself on one of the 13 full-sized courts located at the museum.
#19. Admire WaterFire
WaterFire is touted as one of the "top 20 events in North America" by National Geographic. This modern art installation is only viewable during May and October, when more than 80 floating bonfires parade down the river. The fires are accompanied by new-age music, and the whole performance is quite impressive.
#20. Chow Down on Pizza Strips
Another thing you need to eat while in Rhode Island? Pizza strips. As you might have guessed, these are strips of pizza dough covered in tomato sauce. Oddly though, there is no cheese involved. Equally odd is the fact that the strips are served at room temperature, not warm.
#21. Discover Save the Bay's Exploration Centre and Aquarium
Home to more than 40 ocean species, Save the Bay's Exploration Centre and Aquarium is an excellent place to learn about sea life. The mission of Save the Bay is to protect and improve Narragansett Bay, and a big part of this is educating the public. They do this quite well, offering plenty of interactive exhibits that allow guests to the aquarium to really connect with the ocean animals there.
#22. Gaze at the Green Animals Topiary Garden
Want to spend some time wandering in greenery? We really like the Green Animals Topiary Garden in Portsmouth. This amazing garden has been around since 1872 and is the oldest topiary garden in America. It features all kinds of adorable and impressive animal topiaries that are sure to please visitors of all ages.
#23. Get Hands-On at the Rhode Island Museum of Science and Art
An excellent museum for families who enjoy hands-on learning, the Rhode Island Museum of Science and Art is a super fun place to explore. Here you'll find all kinds of activities and exhibits that people of all ages will love. These change regularly, but might include things like bicycle-powered spin art, a stop-motion studio, and more.
#24. Cruise Ocean Drive
Rhode Island's Ocean Drive is often referred to as the Ten Mile Drive by locals. No matter what you call it, this drive along the south coast of Aquidneck Island offers some seriously stunning views, as well as access to a number of points of interest. Be sure to stop to check out King Park, New York Yacht Club, and the US Coast Guard station. You'll also want to take the time to do some swimming along the way.
#25. Check Out the Rhode Island School of Design Museum
The Rhode Island School of Design is one of the most reputable art schools in the country. Therefore, it only stands to reason that the RISD Museum would also be fantastic. Check out their enormous collection of paintings, sculptures, photography, and more.
#26. Go Rock Pooling
As we said before, seafood is something you absolutely must have while in Rhode Island. That said, not everyone has the budget to enjoy all the seafood they'd like. If this is the case for you, consider going rock pooling. Searching the rock pools around Jamestown and Newport is tons of fun, and you'll likely find some yummy seafood to enjoy for dinner.
As you can plainly see, Rhode Island is a wonderful place to visit and there is no shortage of stuff to do in this tiny state. In fact, you might even find yourself needing to move around a little bit during your visit. This is where an RV can help.
By choosing to visit in a Rhode Island RV rental, you give yourself the ability to visit different parts of the state easily. Not only that, you'll be super comfy no matter where you end up each night.
Why not book an RV today? That way you can hit the road on the ultimate Rhode Island adventure sooner rather than later.