Travel Inspiration
Last updated on February 7th, 2023. Originally published on January 11th, 2023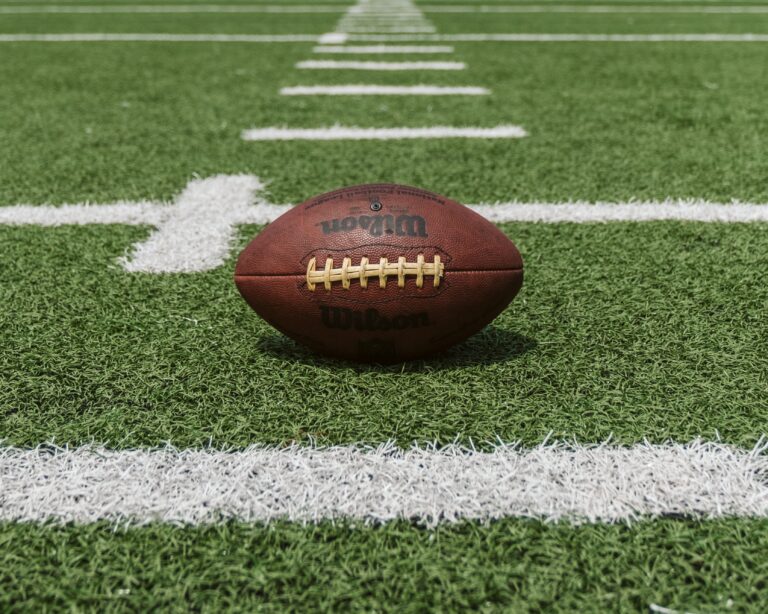 The Big Game is just around the corner, which means it's time to start thinking about travel plans if you plan to attend the game in person. There's a lot to consider when planning your trip, and deciding where to stay and what to do when you get there can be overwhelming.
Fortunately, you've come to the right place. In this article, we will give you some of our very best travel tips, including info on where to stay, sights to see, and events to attend.
Where is the World Series of Football 2023?
The 2023 Big Game will be played at State Farm Stadium in Glendale, Arizona. It's scheduled to take place on Sunday, February 12th, 2023 and is sure to be a game to remember.
Of course, there are also plenty of pre-game parties, events, and gatherings planned, meaning the week leading up to the big game will also be memorable.
Tips for Traveling to the Big Game
Below are some of our top tips for traveling to the biggest football event of 2023. Keep these things in mind in order to have a trip that goes as smoothly as possible.
Book Everything Early
You are far from the only person who will be traveling to the game. For this reason, it is important to plan everything as soon as possible, making sure to book your lodging and buy your game and event tickets before everything is booked up.
Plan Your Itinerary
The game itself is tons of fun of course, but it's actually only a small part of the fun of attending. In fact, many people head to the game purely for the events surrounding the game, opting to watch the game at a watch party somewhere outside of the stadium rather than try to score tickets.
There are tons of festivals, parties, tailgates, performances, and other awesome events happening in Glendale the week before the main event. Be sure to research your options and plan which ones you will attend ahead of time. You'll also want to check out attractions in the area and decide where sightseeing fits into your itinerary.
Arrive Ahead of Time
Obviously, if you plan to attend any of the events leading up to the game, you will need to arrive at least a couple of days before the game. That said, we actually think it's best to arrive several days ahead of time in order to allow time for issues that might arise.
We also recommend extending your trip a bit beyond game day so you can take in all the things that Glendale and Phoenix have to offer!
Take an RV
In our opinion, an RV is always the best lodging option when heading to the Big Game. This is more true for 2023 travel than ever before.
By taking an RV road trip, you avoid air travel, which has been pretty unreliable the past couple of years. You also give yourself a comfortable place to stay no matter where you land, meaning you can save money by parking in a cheap campground or even boondocking off-grid.
Lastly, we like that an RV gives you your own space to return to in order to escape crowds, and you won't have to worry about exposure to germs once you arrive back at your little home-on-wheels.
RV Camping Near the Big Game
Now that we've explained why camping is the way to go, let's talk a bit about where to find RV parking that week. The amazing thing about this year's location is that it's already a haven for RVers. The weather is perfect in the Phoenix area in winter, and there are plenty of camping options around.
Here are a handful of our favorites.
Desert's Edge RV Village
Our favorite family-friendly RV park in the Phoenix area, Desert's Edge RV Village is a great place for camping with the kids. The sites are level and offer full hookups, there is a nice dog park, and the pool is lovely even during the winter months. We especially love the mountain views the park offers!
Desert Shadows RV Resort (55+)
If you're looking for a 55+ spot, we have to recommend Desert Shadows RV Resort. This is a wonderful RV resort with lovely full-hookup sites, a wonderful pool and hot tub, a workout room, and a billiard room. Phoenix and Glendale are easily accessible from here, but the campground itself manages to remain nice and quiet.
New River Road Dispersed Camping
Prefer free, off-grid camping? New River Road Dispersed Camping puts you just 35 or 40 minutes away from Glendale while still allowing you to escape into nature. There are no amenities, so you will want to go in prepared with water and a way to produce power, but the views and sunsets are worth a million bucks.
You can find more Phoenix-area RV parks here.
Don't have an RV of your own? Not to worry, there are plenty of amazing rental RVs in Glendale and Phoenix. Choose from the ones listed on RVshare and you can rest easy knowing you'll be well taken care of!
Activities Nearby
As mentioned before, the game itself is only one of the amazing things to do in Glendale and Phoenix. There are dozens of amazing events surrounding the area, as well as a number of incredible attractions in the area.
Be sure to add some of these options to your itinerary!
Official Parties and Events
We could never even begin to list all of the local events that are happening in the week leading up to the game. What we can do however is list the official events. These are huge events that are sure to be an absolute blast and an excellent addition to your travel plans!
Super Bowl Experience Presented by Lowe's at Phoenix Convention Center — February 4th–5th and 9th–11th
Opening Night Presented by Fast Twitch — February 6th
Super Bowl Gospel Celebration — February 8th
Historic Old Town ESPN Main Street Tailgate — February 8th–12th
Bud Light Super Bowl Music Fest — February 9th–11th
NFL Honors Presented by Invisalign — February 9th
Super Bowl Experience Presented by Lowe's at Hance Park — February 9th–12th
FanDuel Party — February 10th
Taste of the NFL — February 11th
FOX Sports Broadcast Set — Throughout the week
Official Super Bowl Watch Party — February 12th
Sightseeing and Attractions
Perhaps the most important travel tip we can give is to explore the local area while you're in town. After all, you want to make the most of your trip, right?
The attractions below will help add something extra to an already exciting trip.
Deer Valley Petroglyph Preserve
Located in Glendale, Deer Valley Petroglyph Preserve is an excellent place to do some hiking and check out some super cool petroglyphs. If you want to reconnect with nature after a week of crowds and noise, this is the place for you.
Sahuaro Ranch Park
Traveling with a history buff? Sahuaro Ranch Park is a great stop. The place has historic buildings that can be toured, but also features recreational areas (including playgrounds) for those who just want to play outside.
Desert Botanical Garden
The Desert Botanical Garden is yet another great outdoor attraction. This gorgeous 140-acre garden features vibrant desert plants along a collection of trails. There is also an amazing butterfly pavilion that we absolutely adore!
Phoenix Zoo
A zoo day is always a good day, and a visit to the Phoenix Zoo is better than most. This is an incredible zoo with a wide variety of species and lovely, well-kept grounds that make for a beautiful place to walk as a family.
Musical Instrument Museum
A unique museum that all musicians should visit, the Musical Instrument Museum features over 15,000 different musical instruments. These were gathered from over 200 countries and territories, and are used to tell the story of music through engaging exhibits.
South Mountain Park and Preserve
Another fantastic place to soak up nature while taking a hike is the South Mountain Park and Preserve. This 16,000-acre park consists of three different mountain ranges and countless hiking trails, meaning you'll never run out of places to explore.
Heard Museum
Another wonderful Phoenix museum, the Heard Museum is dedicated to the presentation, interpretation, and advancement of Native American art. The art here is breathtaking and the museum is a must-see for art enthusiasts.
Phoenix Art Museum
Speaking of art enthusiasts, those with a passion for art will also want to make time for the Phoenix Art Museum. This museum features a wide variety of art and often plays host to world-class exhibitions.
Children's Museum of Phoenix
Lastly, if you have children in tow, you will want to consider a visit to the Children's Museum of Phoenix. This is one of the top 3 children's museums in the nation. Here, kids can learn through more than 300 hands-on activities and play areas.
Check out more things to do in Glendale here. Want more Phoenix fun? Things to do in Phoenix are listed here.