Travel Inspiration
November 15th, 2020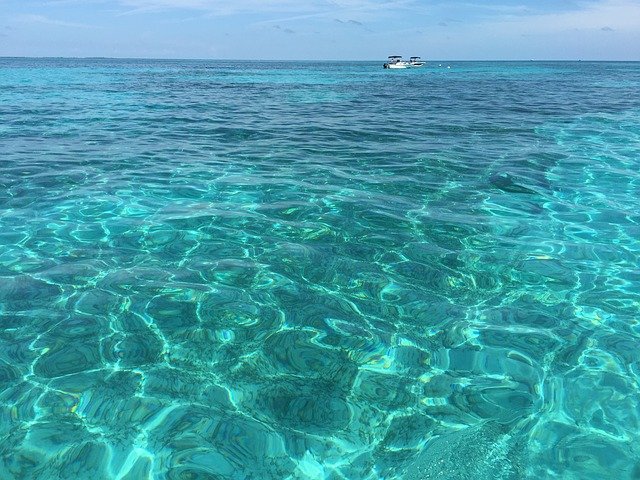 Ah, snow! And ice! And wintry weather that stings the nose and bites the toes!
It's a lot of fun when you're a kid, praying for a snow day and bundling up to head out sledding. It's not as much fun once you're an adult dealing with shoveling driveways and praying that each step you take lands on crunchy snow and not slippery ice. Although most of us enjoy the first real cold weather and snow of each season, it doesn't take long before we're dreaming of palm trees and sparkling blue water or colorful deserts and being able to go outside without spending ten minutes bundling up.
Snowbird RV Parks
RVing is a great way to spend a snowbird winter! It's more affordable than owning a second home or paying for rent for half a year. You can use your RV year-round, taking weekend trips from home and then packing up to head south for several months. You can also take short trips while you're at your warmer location, allowing you to do more exploring than you might if you were staying in a home or apartment.
What is a snowbird?
For those of you lucky people who live in warm climates year-round and may not know what a snowbird is – it's a term for people who live in colder areas of the country and who, like birds, head south to warmer weather each winter.
Where do RV Snowbirds go?
Generally speaking, RV snowbirds head to different locations depending on where they live the rest of the year. East Coasters tend to head to southern places like Florida and Georgia, while those in the middle of the country or farther west may migrate to RV snowbird destinations like southern California, Arizona, or even farther south to Mexico or South America.
When you do decide on a snowbird RV park for the season, be sure to make your reservations immediately – they can go quick!
Best Snowbird RV Parks
If you're planning on some snowbird RVing this winter, you may want to consider one of these state parks. They all offer warm weather and beautiful views of vast oceans or technicolor deserts. Here are a few snowbird campgrounds to consider:
West Coast destinations
There are plenty of state parks in southern California, Arizona, New Mexico and other places in the West that are great options for northern snowbirds.
1.) Crystal Cove State Park, Laguna Beach, CA
If you want a winter hideaway with ocean views, Crystal Cove is a beautiful option. Moro Campground has views of the ocean, and is just across the highway from the beach. You can surf, explore tidepools, hike, or relax on the sand. The waters just off the cove have even been designated an underwater park. The town of Laguna Beach has beachside restaurants, ice cream shops, and souvenir stores as well as more expensive galleries, jewelry stores, and upscale clothing boutiques.
2.) Leo Carrillo State Park, Malibu, CA
Leo Carrillo State Park encompasses 1 1/2 miles of beach where guests can swim, surf, windsurf, fish, or relax on the sand. You can also explore tidepools and coastal caves. The campground is north of Santa Monica, in Malibu, so you'll be near plenty of southern California towns and attractions.
3.) Anza-Borrego Desert State Park, Borrego Springs, CA
This park in eastern San Diego County is California's largest state park. There are sweeping desert and mountain vistas, wildflowers, palm trees and cacti. You may even see a roadrunner, bighorn sheep (borrego means "bighorn sheep" in Spanish), iguana, or rattlesnake. The park has primitive and developed campgrounds – Borrego Palm Canyon and Tamarisk Grove can both accommodate RVs but Tamarisk has no hookups.
Anza-Borrego is also a designated Dark Sky Park and has excellent conditions for stargazing.
4.) Lake Havasu State Park, Lake Havasu City, AZ
If you love a good desert lake, with plenty of boating and water sports, along with hiking, cycling, fishing, and just enjoying the energy of the area, Lake Havasu State Park is a great option for your winter retreat. Lake Havasu has several different vibes – plenty of college kids hit the area for Spring Break each year, and there are casinos and nightlife available if you like to be out and about. But there are also plenty of coves and quiet spots around the lake where you can enjoy nature, and sit in peace with your book and a view of the lake or head out on a hike to more remote areas.
5.) Pancho Villa State Park, Columbus, NM
Pancho Villa State Park is at the border of New Mexico and Mexico, and has an exhibit hall and historic buildings that tell the story of the Pancho Villa Raid and Camp Furlong. The campground has hookups, a dump station, restrooms, and a playground. The town of Columbus attracts many retirees, as well as artists and people who simply want to escape a more crowded life. Spend time exploring the town, or if you have a passport, you can also cross the border into Mexico and see the shops and restaurants south of the border.
Midwest destinations
6.) Lake Corpus Christi State Park, Mathis, TX
Lake Corpus Christi offers watersports, birdwatching, swimming, hiking, geocaching, and more. The park is also known for its excellent fishing, and you may catch largemouth and white bass, crappie, or flathead catfish. Texas does not require you to have a fishing license to fish from the shore or a pier in a state park. There are RV sites with full hookups available.
7.) Garner State Park, Concan, TX
Visitors can paddleboard, rent a paddle boat, kayak, tube and more on the river. You can also relax in the historic pavilion, built in the 1930s and which still holds nightly summer dances. There is also a restaurant at the park that serves up burgers and other delicious food. The park is near San Antonio, so if you make it your winter headquarters, you'll be near a metro area and all its offerings as well.
East Coast destinations
8.) Bahia Honda State Park, Florida Keys, FL
What could be better than spending a winter gazing out at the turquoise blue sea while you have your morning coffee? Visitors can kayak and snorkel, take a boat out for deep sea fishing, or watch wading and shorebirds. The beautiful scenery doesn't stop at dark, either – once the sun goes down, the vast unpopulated ocean makes the area perfect for stargazing.
9.) Sebastian Inlet State Park, Melbourne Beach, FL
Sebastian Inlet attracts surfers from around the world who want to ride "First Peak" and "Monster Hole." Visitors who don't want to surf can beachcomb and look for unique seashells, try to spot sea turtle nests, or fish. Indian River Lagoon is also a great place to kayak or canoe. There are two museums at the park – the McLarty Treasure Museum which showcases the 1715 Spanish treasure fleet, and the Sebastian Fishing Museum that tells the tale of Florida's fishing industry. RV sites have electric and water hookups, and there is also a boat ramp nearby.
10.) Magnolia Springs State Park, Millen, GA
While many snowbirds flock to Florida in winter, Georgia is trying hard to earn their business. The state's temperate climate and cheaper prices make it a great option to consider. Magnolia Springs is known for the sparkling clear springs that pump out seven million gallons of water a day. A boardwalk lets visitors gaze down at the water and look for alligators, turtles, and other creatures. There is a small lake at the park where you can fish as well.
Looking for even more warm-weather winter travel ideas? Find the perfect RV resort in Arizona, Florida, South Texas and Southern California. With a little research ahead of time, you can find the perfect warm winter wonderland where you can escape in your RV and leave the cold and snow far behind!