Travel Inspiration
November 11th, 2019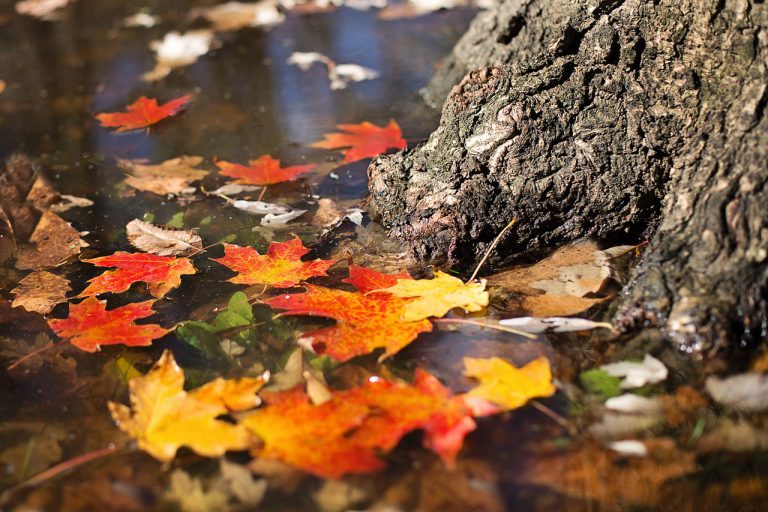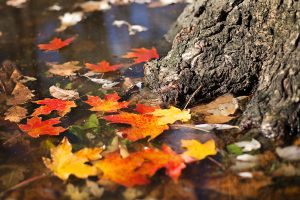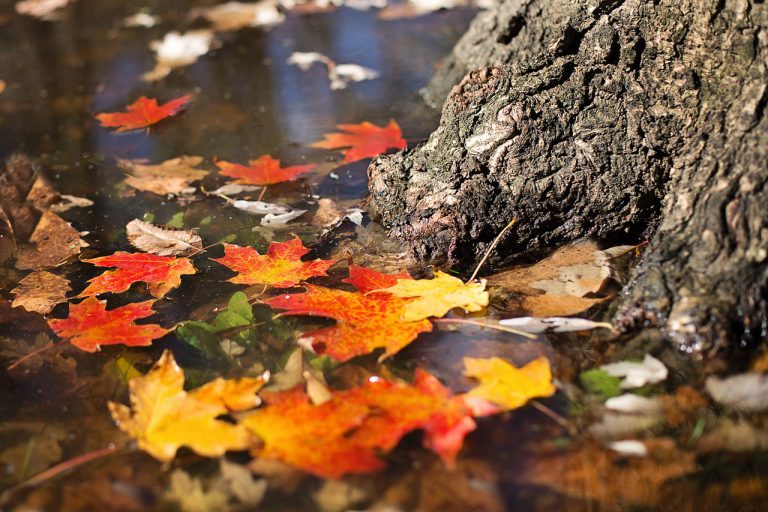 Veterans Day, Thanksgiving Day, and plain old weekend getaways all make November a popular month for travel. But where, exactly, is everyone going — and better yet, where should they be going? Where are the best places to travel in November?
Given the importance of November holidays, in many cases, travelers are headed to whatever corner of the country their extended families call home. But you don't have to restrict your late-fall wanderlust to turkey-related traveling! There are plenty of wonderful places to visit in November, whether you're looking to experience the last of the falling foliage or hoping to warm up from the rapidly-cooling temperature at home with a toasty beach vacation.
In this post, we'll walk you through some of the very best places to travel in November, and what you need to know to get there safely, securely, and without spending your entire travel budget in one go.
Best Travel Destinations in November
So, where are the masses heading this month? Here are some of the best travel destinations to explore in November.
1. Yosemite National Park, California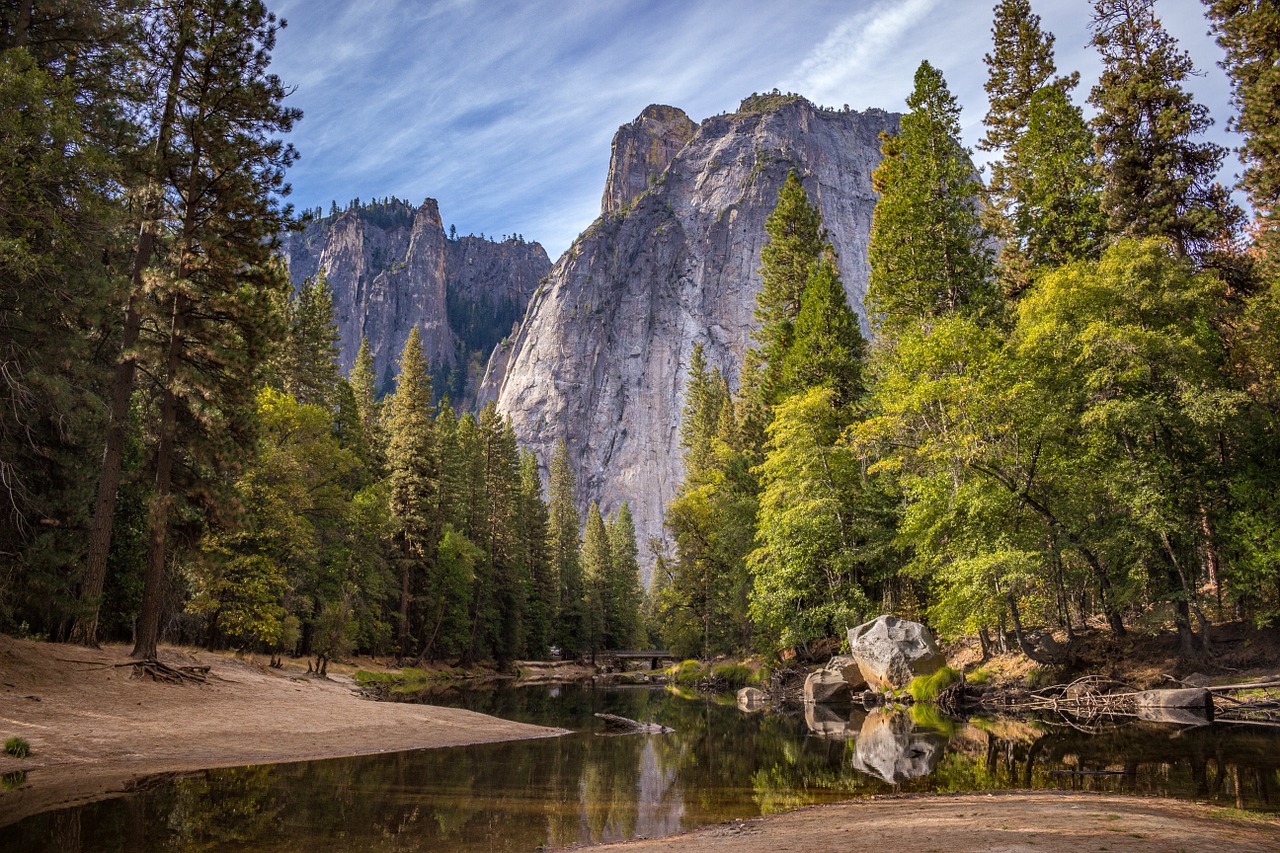 While this stunning California national park is on a lot of RVers' to-visit lists, most probably think the best time to go is during the summer. However, it's also one of the best places to travel in November.
To be fair, Yosemite National Park is certainly beautiful at any time of year. But if you'd like to skip out on at least a portion of the crowds (it'll always be at least a little busy), we consider checking it out in November, when the daytime temperatures might hover in the 50s.
It is important to point out that due to high elevation and snowfall, some areas of the park may be closed to visitors later in the month. Additionally, the rivers and waterfalls that are a draw for so many sometimes dry up during this season. There's also, of course, the chance of wildfires to consider — but if you can get past all that, you may just get a once-in-a-lifetime view of the park!
Click here to see RVshare rentals near Yosemite National Park in California.
2. Maui, Hawaii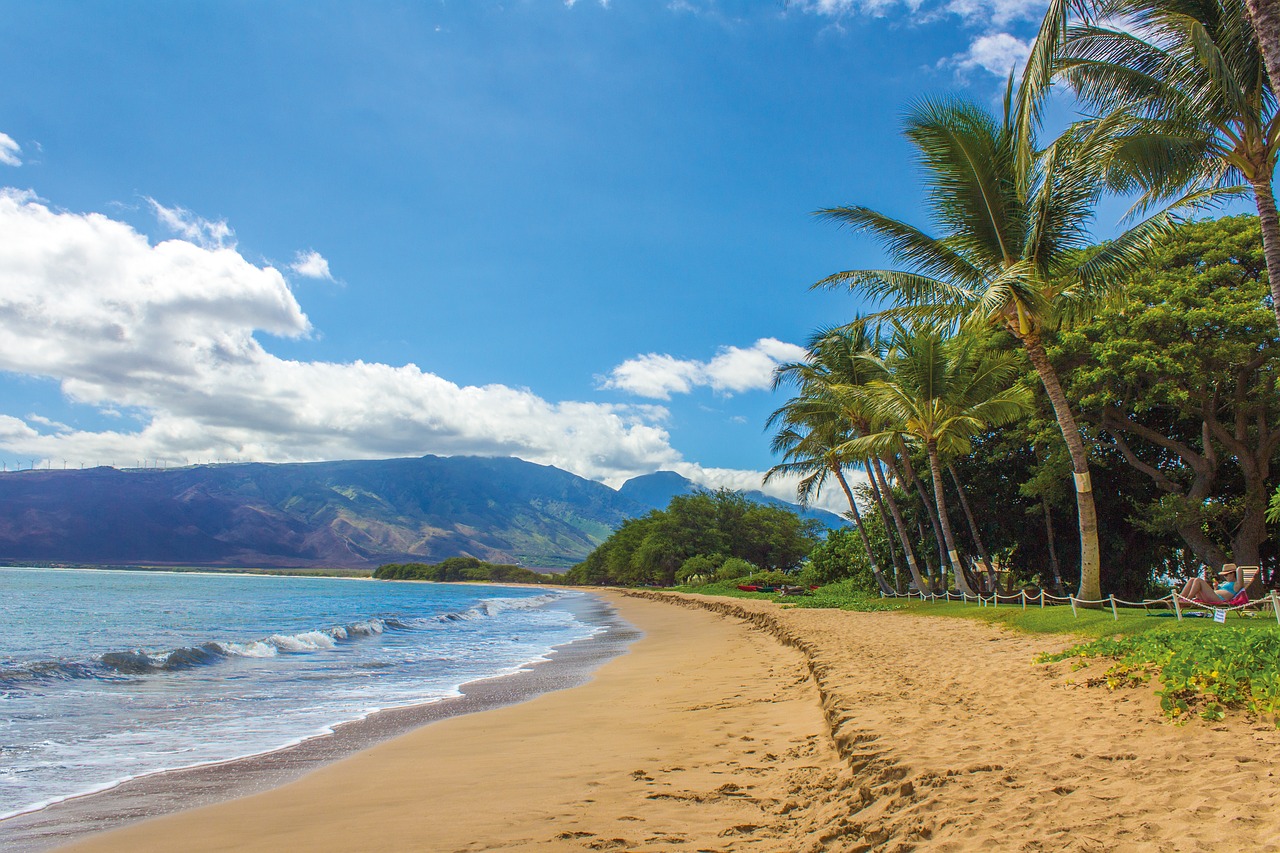 Whether it's sunbathing on the beach or hiking through the rainforest that's captured your interest, there's a reason Maui is the resort central of the Hawaiian islands. And if you want the opportunity to experience everything this beautiful island has to offer, November is a great time to do it.
Temperatures hover between the high 50s and mid-70s, and this island tends to see less of the rain that comes for the chain during this time of year, especially along the southern beaches.
While you obviously won't be driving an RV to Maui (unless you already live there), you can certainly fly out to the island and pick up your rental upon arrival. There are a variety of camping options around the island in convenient proximity to the activities and attractions you're most drawn to.
Click here to see RVshare rentals on the island of Maui, Hawaii.
3. San Francisco, California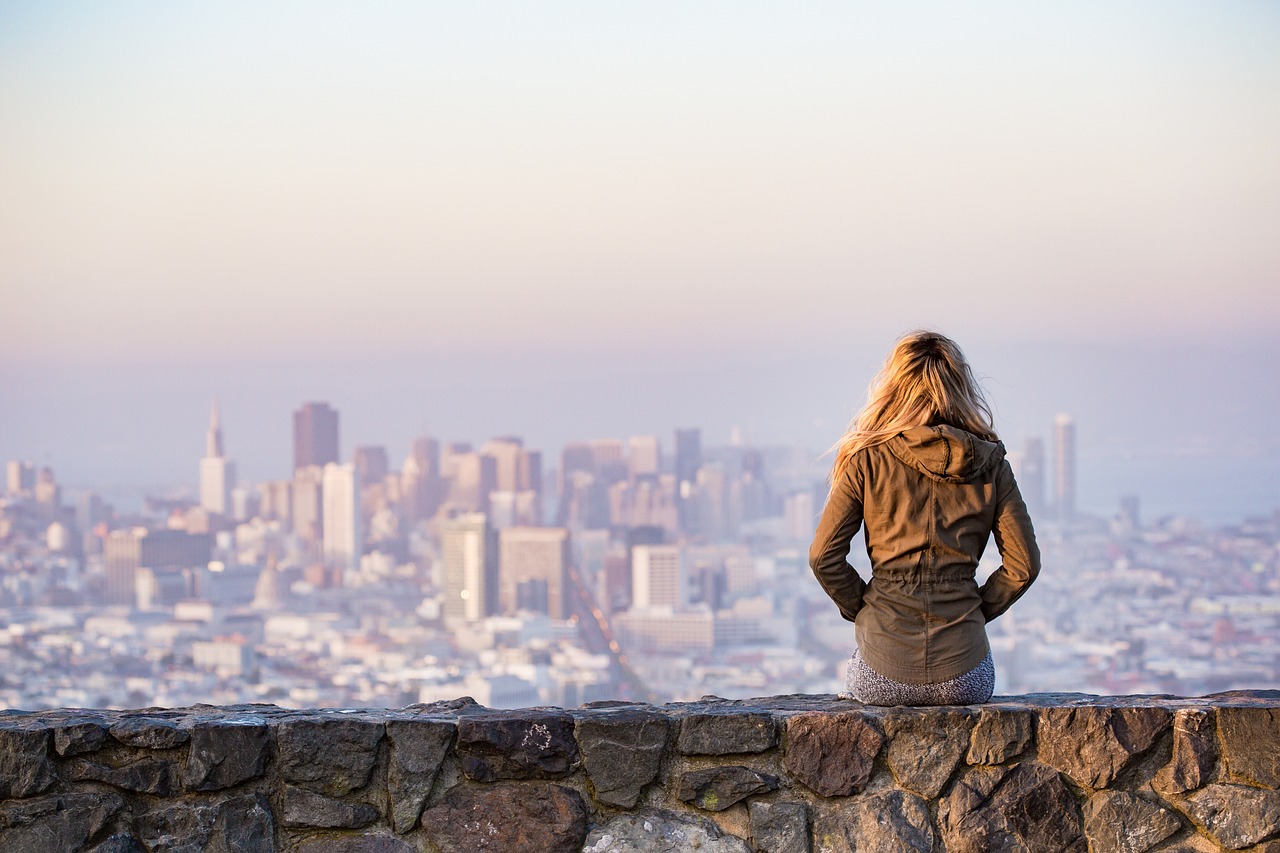 Talk to a few San Francisco natives for a while, and chances are you'll hear about the area's "reverse" seasons: foggy, cool summers are followed up by surprisingly warm, clear autumns, and November is the perfect time to experience the unseasonable seasons.
The later in the month you go, the more likely it is to be chilly — but considering that you'll be missing out on some of the crowds of tourists you'd find during the high summer travel months, it's more than a fair trade, in our opinion.
On top of all that, if you make your way to the bay area after Thanksgiving, you'll be able to participate in some of the local holiday season festivities, including the SF Festival of Light and the Union Square Tree Lighting
Click here to see RVshare rentals near San Francisco, California.
4. Asheville, North Carolina
One of the best places to go not only in November but literally any time of year, Asheville has been making a splash in the travel industry for good reason. This western North Carolina mountain town is literally adjacent to the Blue Ridge Parkway, and also has one of the highest numbers of breweries per-capita in the entire United States.
Which is to say, it's the kind of place where people know how to have a good time in any sense of the word you might mean. From hiking, climbing, and waterfall-chasing to sitting back with a cold one (or a hot cup of single-origin coffee), there's something for everyone in Asheville… especially if you consider yourself just a little bit weird.
Click here to see RVshare rentals near Asheville, North Carolina.
More of the Best Places to Visit in November
Looking for some more places to travel in November? We've got even more November vacation ideas!
5. Tucson, Arizona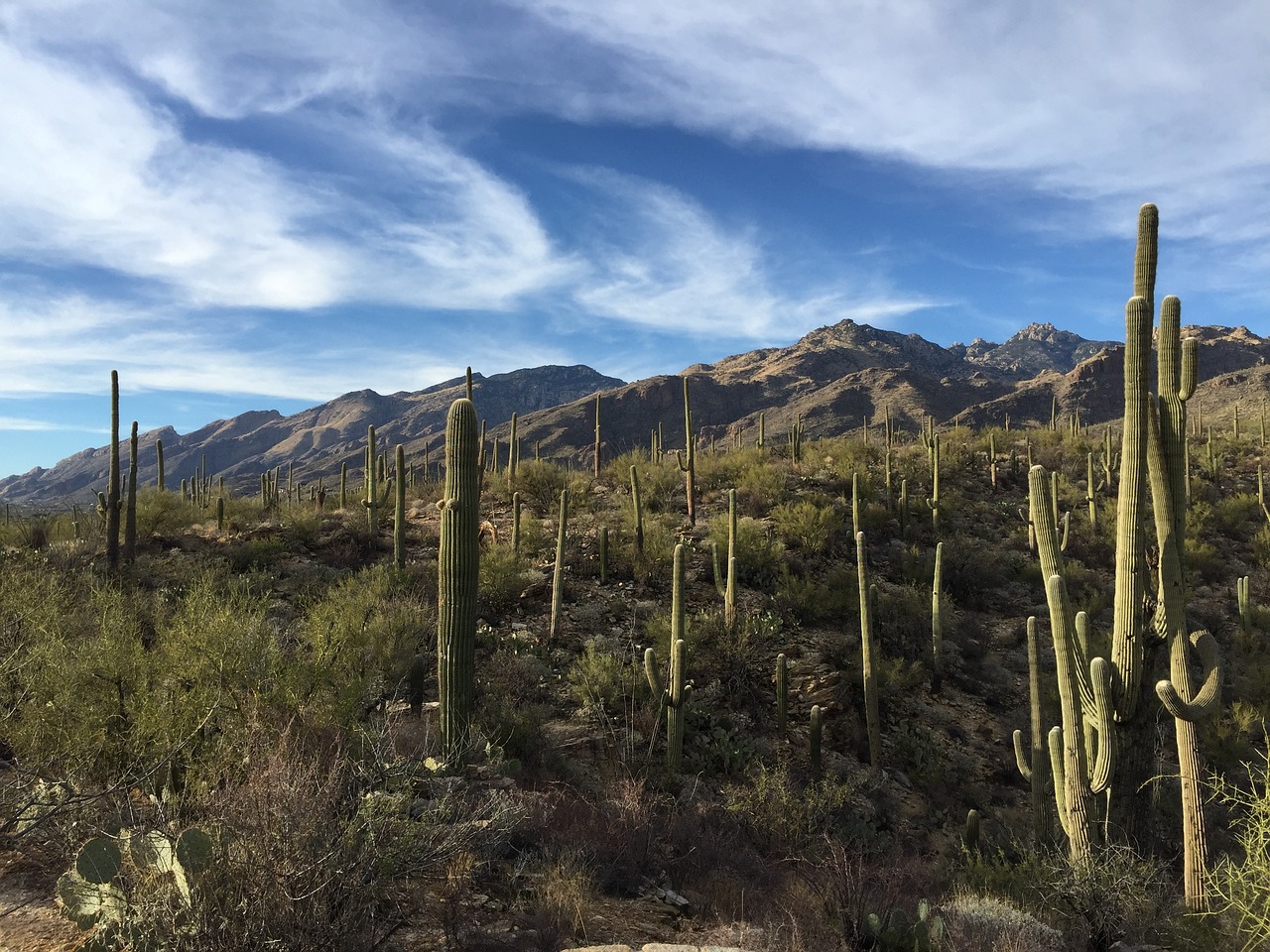 If you're looking for warm places to visit in November, don't think your options are limited to Florida — although there's certainly plenty of great stuff to see there, too.
But this southern Arizona city also sees temperatures as high as 75 throughout the month, and the lack of humidity makes it a better time than ever to go out and meander among the cacti that punctuate the hills in Saguaro National Park.
Given that it's a college town, there's plenty more to see and do, even if the weather gets chilly enough to keep you inside — though the ever-present sunshine makes even 40 degree days seem shirt-sleeve mild. Grab a drink or a cup of Joe at one of the downtown bars or get your geek on at Biosphere 2. You won't run out of things to do, that's for sure!
Click here to see RVshare rentals near Tucson, Arizona.
6. Charleston, South Carolina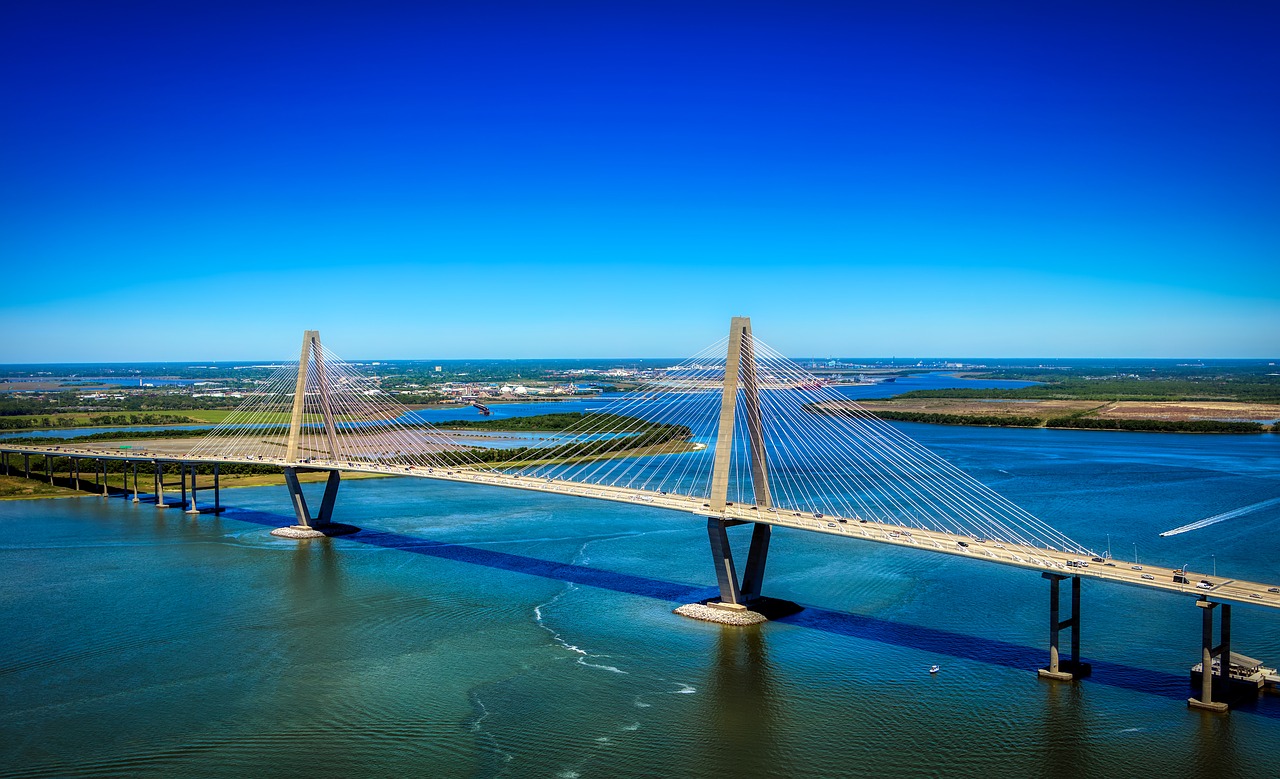 If you're looking for the best place to travel in November for warm weather, don't let this southern gem escape your notice. As well-known for its historical attractions as its modern-day food scene, Charleston is also blessed with mild temperatures year-round, including in November, when temperatures hover between 55-65 degrees.
The area also stays relatively dry during the winter, seeing only four days of rainfall in November on average. Which gives you lots of opportunity to explore all the unique sites and attractions, from the remnants of old plantations to the famous seaside edifice of Fort Sumter.
Click here to see RVshare rentals near Charleston, North Carolina.
7. Jackson Hole, Wyoming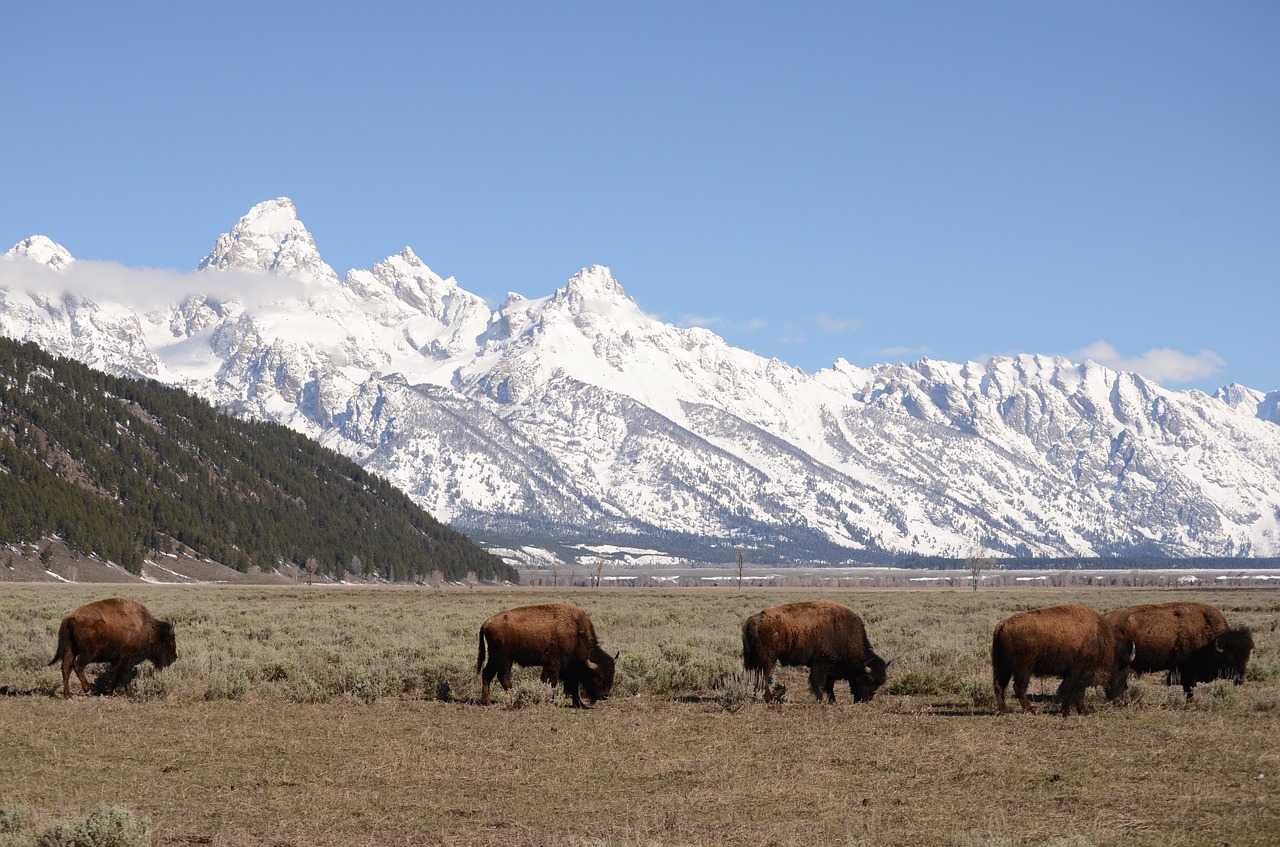 It may not be a southerly clime, but if you're willing to don a few layers, Jackson Hole is one of our favorite places to go in November. Depending on when, exactly, you go, you may still be treated to a few relatively mild days with temperatures as high as 40 degrees — or if you come later on in the month, you can burn off your Thanksgiving Day feast by taking advantage of one of the most celebrated ski bowls in the country.
Even if you're not much for venturing out in the freezing cold, the view alone is worth traveling for; bison and elk grazing in the shadow of the tetons doesn't get old, even if the weather is frigid — especially when you've got something warm (or warming) in your cup!
Click here to see RVshare rentals near Jackson Hole, Wyoming.
November Vacation Ideas
Looking for even more of the best places to visit in November?
Truth be told, almost any destination can make a great fall or winter destination, so long as you're appropriately prepared. Along with packing some layers to keep yourself nice and toasty, you'll also want to arm your rig with a heated water hose and possibly skirt the exterior if you'll be somewhere experiencing freezing temperatures and snow. Here are a couple of RVshare blog posts to help you get started:
How to RV in The Winter Without Freezing to Death!
Best November Vacations
The best November vacations are those taken with good friends and beloved family members by your side, no matter where in the world your adventures might lead. And making your home away from home in an RVshare rental vehicle can go a long way toward keeping you comfortable and happy.
For one thing, renting on the peer-to-peer market means saving a significant chunk off the per-night rental prices you see at the big box stores. And our secure platform means you never have to worry about your sensitive information; everything's predictable and safe!
No matter where your November takes you this year, enjoy it!
This post may contain affiliate links.