RV Owners
October 26th, 2020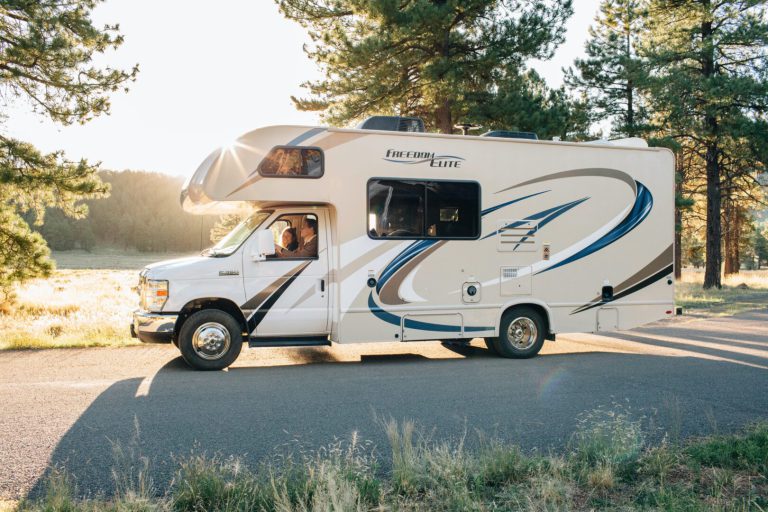 As fun as it is to share your RV with others and give more adventurous people a chance to see the country, and as wonderful as it is to bring in some income using an RV that would otherwise be sitting around, there is still an element of worry that goes into renting your trailer or motorhome. After all, this is your home-on-wheels, and you likely love it very much.
While RVshare does a wonderful job of vetting renters, there is always the chance that something will go wrong. There's not really a way to avoid this fact. Accidents happen, and damages occur sometimes.
That said, there are ways to cut back on the damages you see. By using the tips below and making good use of RVshare's insurance policy, you can avoid accidents when possible and rest easy when they do occur.
Communicate with Renters
The first and most important thing you can do to avoid accidents in your RV is communicate. Many people who rent RVs know nothing about them. They have no idea how things work, how to drive an RV, or what might break easily.
For this reason, you must give a good, thorough walkthrough and communicate all of these things to your renter.
Tell them about furniture being easily broken, and warn against having too many people on one seat or allowing kids to jump on the bed.
Communicate the possibility of the sides or roof being scratched and damaged, and tell them how they can use their travel companion as a second set of eyes to avoid damage from gas station pumps and low-hanging branches.
Make sure they know that the drawers can't hold as much as household drawers, and they should not overload the drawers and cabinets to avoid damage.
You may also want to mention the potential for a clogged toilet, and make sure your renters know to use RV-specific toilet paper and fill with plenty of water when flushing.
Provide a Checklist
In addition to providing a thorough walkthrough, you will also want to provide a well-thought-out checklist to help renters with setup and tear-down. Remind them of all the little tasks that need to be done but can easily be forgotten before moving, such as…
Locking the fridge.
Bringing the antenna in.
Bringing the slide(s) in.
Unhooking the water and power.
…etc.
You'll also want to use this list to remind your renters to ensure they are level when parked in order to avoid damage to the refrigerator.
Post Notes
A checklist is great, but there's no guarantee your renters will use it. For this reason, we also recommend posting notes wherever possible to remind users of important tidbits that will help them avoid accidents while using your rig.
For instance, you might post the vehicle clearance somewhere on the dash, a reminder to pull in the slides and antenna somewhere on the steering wheel, and a note to use only RV toilet paper on top of the toilet lid.
These little reminders might just save you a lot of trouble down the line.
Install a Backup Camera
Backing into a campsite is a little bit difficult even if you have tons of experience. For those who are brand new to the task, it can feel absolutely impossible, and it's very easy for a new camper to run into a power pedestal or tree when backing up.
To help avoid accidents when backing up, consider installing a backup camera on your RV. This is a relatively inexpensive upgrade that could save you hundreds or even thousands of dollars. Besides, the camera will make your life easier when you're the one in the driver's seat, making this a win-win and a no-brainer.
Invest in a Tire Pressure Monitoring System
A tire pressure monitoring system is another great thing to invest in. Having a tire blowout is never good, but can be even more scary and damaging in an RV. Obviously, this isn't something you want for your renters or your vehicle, and a tire pressure monitoring system can help you avoid it.
These systems monitor the pressure in each tire and report to the driver anytime something seems off. This way, little problems can be addressed before they become big ones.
Check Tires Before Each Trip
Another way you can avoid accidents related to tire problems is by checking your tires before and after each trip. This might seem tedious, especially because you likely already have a really long pre-trip checklist, but it is well worth doing.
Check for damages, uneven tread wear, bubbling, and low tread depth, and replace any tires that have seen better days. Additionally, you will want to check the pressure of each tire and refill any that are low.
Remove the Awning
RV awnings take a beating, and they are often one of the most damaged parts of any motorhome or travel trailer. They collapse in heavy rain, get picked up by strong winds, and are often forgotten during pack-up and left out when driving. For this reason, it's usually best to tell renters not to use the awning at all.
That said, some renters won't listen. If you're afraid of this, the ideal solution might be to remove the awning entirely. If there is no awning to use, there is no awning to damage.
Replace Glass
Glass and RVs simply don't mix well. Nevertheless, we see glass put into motorhomes and travel trailers alike on a pretty regular basis. Glass shower doors shatter in cold temps or when driving on bumpy roads, glass stove covers break when renters don't know to lift them up, and glass doors crack when they're slammed.
You could of course try to communicate the importance of being careful with renters, making sure they know to lift the stove cover and latch the glass shower door before driving. However, the safer bet is to remove the glass entirely, replacing glass shower doors with curtains, glass stove covers with metal ones, and glass doors with wood.
Encourage or Require Delivery
Driving a big rig or towing a travel trailer is very different from driving a car. On top of that, many people don't have the proper vehicle to tow a trailer. Because driving a camper is so much more challenging than driving a traditional vehicle, and because many damages happen when RVs are on the road, you might choose to avoid the possibility of damage in transit by moving the RV yourself.
Obviously, this will require a bit more work on your part, as you'll need to deliver and pick up any vehicle you rent. Additionally, you may lose some customers who want the full road trip experience. That said, many owners find that these tradeoffs are worth the peace of mind they get from driving their homes-on-wheels themselves.
Stay on Top of Maintenance
This final bit of advice is also one of the most important tips listed: Stay on top of your RV maintenance.
There are a surpassingly large number of things RV owners have to do each season in order to keep their rigs in tip-top shape, and keeping up with these things can feel overwhelming. That said, failing to keep up with them can mean much more work and costly repairs down the line.
For this reason, you won't want to skip things like resealing seams, recoating the roof, changing out the anode rod in the water heater, and doing maintenance on your A/C and furnace.
These are all fantastic ways to help your renters avoid damaging your RV. However, as we said before, even if you do each and every one of these things, accidents can still happen, and your RV may still see some damage here and there. Lucky for you, you rent through RVshare! We have excellent insurance protecting all of our owners.
To make sure you catch even the smallest damages, make sure to do a thorough walkthrough before and after each trip. Additionally, you'll want to take photos before and after each rental trip in order to prove your case.
Taking all of these precautions will mean fewer damages and a faster claim process when things go wrong. This means your RV will be out seeing the world and making you money more often—something every rental company owner wants.
This post may contain affiliate links.