Attention Airstream Enthusiasts! Alumapalooza 2018 is Coming
Travel Inspiration
April 29th, 2018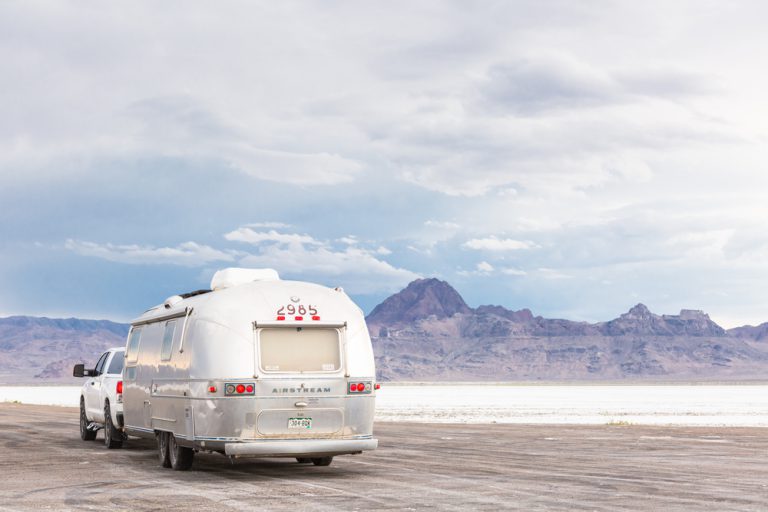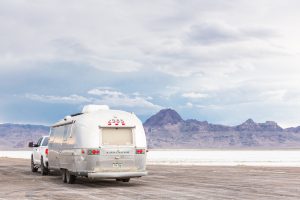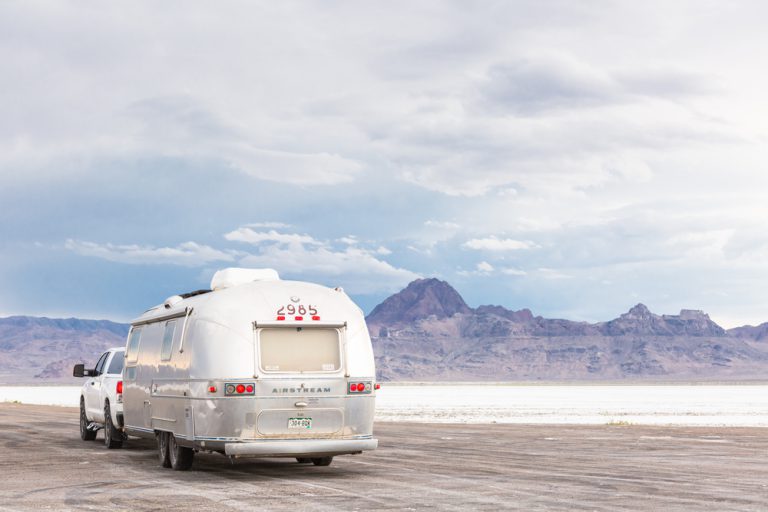 Maybe you're the type of Airstream fanatic who already has one of her own — and keeps it decked out with thematic accessories like Airstream pot holders, salt-and-pepper shakers, and coffee table books. Heck, maybe even your Christmas tree celebrates your love of all things mobile and aluminum.
Or maybe you're simply curious to learn more about these iconic metal roadsters, to see what all the fuss is about. Maybe you're considering getting your own one day, and would like to meet some other Airstream owners in person.
Maybe — just maybe — you're simply looking for something to do over the first weekend in June. No matter which category you fit in, heads up: Alumapalooza is coming! And if you're at all interested in Airstream trailers, this event is basically Mecca.
Here's what you need to know about Alumapalooza 2018, and all the details you need to get there.
Quality of Airstream Trailers
First things first: What's so special about Airstream campers, anyway? Why do they have their own fan club of diehard admirers? Who invented them, and where do they come from? Do Airstream trailers hold their value?
Well, the answer to that last one is straightforward: yes, they do. Just looking through RV Trader's selection of vintage Airstream trailers for sale will tell you that they're a powerful investment, which is rare in the rapidly-depreciating world of RVs.
Airstream is one of the oldest, best-known and highest-regarded makers of travel trailers and motorhome on the market. The brainchild of Wally Byam all the way back in the 1920s, Airstreams' metallic construction means they're long-lasting, not to mention unmissable at the campground or on the highway.
Airstream matches their high-quality exterior with top-notch interior fixtures, which are hand-delivered and installed into each individual coach. For lots more information about the history of Airstream trailers and their unique legacy, check out the blog post we wrote on the subject by clicking here.
Airstream Events
Considering this brand of motorhome has several devoted groups of fans and followers, like the Wally Byam Caravan Club, there are actually quite a few events put on specifically in their honor. However, one of the largest annual Airstream events, held at the actual Airstream factory, is Alumapalooza — so named, of course, for those shiny aluminum Airstream walls.
Located just an hour outside of Columbus, the Jackson Center, Ohio site has drawn huge crowds of Airstream enthusiasts for almost a decade. This year's extravaganza will take place over the first weekend of June — starting on May 29 and ending on June 3, 2018.
The event promises tons of fun to be had by Airstream owners and enthusiasts alike, including seminars, entertainment, door prizes, factory tours, group meals, and "unlimited socializing." Registration is $95 for each adult, and kids 15 and under are free when they're accompanied by a paying registrant. You can even camp on-site at the factory for the entire five nights for $265.
For lots more information about what to expect from the event and how to register, check out the Alumapalooza "about" page and their frequently asked questions. You can also sign up for the Alumapalooza email newsletter, like their Facebook page, and follow them on Twitter.
Airstream Rental
If you're interested in purchasing a new Airstream for yourself, Alumapalooza can be an excellent opportunity to learn more about the brand's history, as well as to tour and explore different types of modern Airstream trailers. Over the course of the company's nearly-century-long history, they've made tons of technological innovations and experimented with a variety of features and footprints that mean you're sure to find an Airstream rig that's right for your camping needs.
However, if you can't make the event, or if you just want to get even more Airstream experience before you make a serious investment, you can also explore a variety of Airstream models by finding Airstream trailers for rent and using them for your upcoming camping vacations. By renting and actually camping in a few different types of Airstreams, you'll get the very best sense of which sizes, shapes, and styles work best for you and your family. And besides — what would be more fun than showing up for Alumapalooza in an Airstream of your own, even if you're not quite ready to own one yet?
Airstream Trailers Near Me
If you limit yourself to commercial RV rental dealerships, finding Airstream trailers for rent can be challenging. After all, the majority of Airstreams are towable vehicles, which are more complicated for big dealerships to rent than all-inclusive, self-powered motorcoaches. The renter has to have access to a capable tow vehicle, and must also be responsible for properly hitching up the rig — or otherwise, the rental center has to offer to transport and set up the trailer ahead of time.
But on the peer-to-peer market, there are lots of owners who list their Airstream trailers for rent, which means you have the opportunity to travel in one even if you're not quite ready to become an owner yourself.
To find a rentable Airstream trailer in your area, head to RVshare and enter your location and travel dates. Once the screen populates with your local listings, you can use the filter options on the left-hand side to select for travel trailers, which make up the bulk of Airstream models — though they do also have some motorcoaches you may find in your search. Filtering for an older model year might also help you find an Airstream, since they're one of the only brands that reliably holds up well enough to still be usable after decades of use. It's just one more reason Airstream travelers are so passionate about their trailers!
If you're looking for even more information about Airstream trailers, from their history to their modern-day fan clubs and how to fully enjoy living life on the road inside of one, check out the company's website as well as the following books on Amazon:
Hope to see you in a "tin can" of your own sometime soon!
This post may contain affiliate links.