RV Owners
Last updated on February 23rd, 2023. Originally published on July 14th, 2015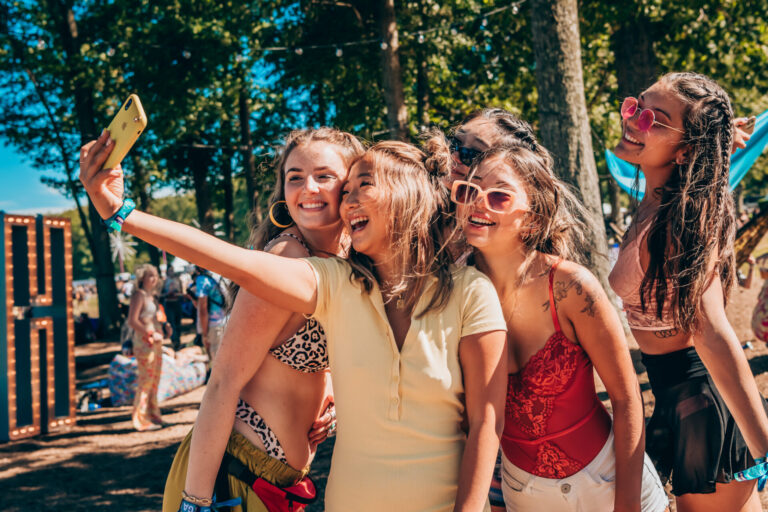 Are you a single RVer in need of some companionship when you are on the road? This guide will help you meet other full-time RVers with similar passions.
There are some who love the solitude of an RVing lifestyle and that's okay. If you love your privacy and aren't interested in sharing your space with anyone else, you have found the right hobby. But, most humans are social creatures and want to be around other people.
My Story
I have been a full-time RVer for the past couple of months. Admittedly, the feelings of isolation don't bother me that much — I like spending time by myself and I'm not one to put a lot of effort into making new friends.
But now that I've found an RV park where I would like to spend the next few months, it's time to step outside of my comfort zone. I am going to put myself out there and create a circle of friends to spend my free time with.
It's hard to hear about the tales of the acquaintances and friends that others have made while traveling and not feel out of the loop.
Where do you start if you are a single RVer looking for some companionship?
If you are an introvert like me, it can be hard to create your own social circle. Finding and making new friends is challenging, and it can be a difficult, uncomfortable, and intimidating process. It makes things that much harder if you've just gotten out of a relationship; whether it be because of divorce or the death of a spouse.
Remember, just because you are a bit of a loner while on the road doesn't mean that you have to be by yourself all the time.
Connecting With Other Single RVers: What You Need To Know
The Internet has evolved into a powerful social tool and is excellent at connecting people who often live far away. It also provides many opportunities to meet others with similar interests.
Facebook Groups:
Facebook is now one of the most popular sites on the Internet and is considered to be a social networking hub for people of all ages. Almost everyone has a Facebook account, even seniors. In fact, over 50% of Internet users between the ages of 50-64 have a Facebook account. Also, believe it or not, over 30% percent of Internet users over the age of 65 have a Facebook account as well.
Facebook can be used in a variety of ways to find others that you would like to get to know better. While your personal profile usually represents your best self, it's not always the most effective way to meet new people. Check out some of the many Facebook Pages and Groups to interact with other like-minded individuals.
Some popular Facebook pages for RVing enthusiasts include:
Facebook Groups are even better for meeting those who share common interests. They usually center around a common issue, cause, or activity and are a great place to share related content and post photos.
Some popular Facebook Groups for RVers include:
Websites:
It's true, Facebook is a great place to begin your search for companionship, but it isn't the only option that you have available. There are plenty of other websites that will help you get in touch with other RVing singles. Some of these include:
If you are over the age of 55, there are even more options available to help you connect with other singles. For example, virtually all towns, whether big or small, have a senior center that allows drop-in visitors. They offer many activities, like group outings and craft sessions, to help you meet your peers. It is important to note that, you might have to pay a premium since you're not a resident, but it's usually fairly reasonable. Some recommended centers include:
If you are looking for more options in your neck of the woods, have no worries. Head to the internet and Google the words 'senior center' and the name of the city that you are currently in. Doing so will help you find the senior center located closest to you quickly and easily.
Retirement Communities:
There are several places around the country that are home to a large number of seniors. They usually offer great amenities such as excellent social programs and well-equipped recreational facilities.
For example, Quartzsite, AZ has a great community center, called QIA, that holds many events during the year. These include dinners, dances, and some interesting adult classes like ballroom dancing and crafts. They also have a senior singles group that meets every week. The usual itinerary consists of a short meeting, followed by a trip to some interesting sights for a potluck cookout. This location usually has historical significance, making the outing both educational and entertaining.
Churches:
There's a saying that the best places to meet people are at church and the grocery store. Personally, churches aren't my cup of tea but, this guide isn't about me. My personal opinion aside, joining a church is a good step to take when attempting to become part of a new or temporary community.
Religion is based on fellowship and it doesn't matter if your specific religion isn't represented in the town that you are in. This can be an opportunity for you to learn about different cultures and beliefs. Who knows? You will, at least, have some interesting conversations with new people.
When you do muster the courage to visit the church, make sure that you take the time to introduce yourself. Also, most churches have a social gathering after service so be sure to take advantage of this opportunity. I'm sure that there will be some in attendance who will be intrigued by your full-time RV lifestyle.
The Bottom Line
If your life as a full-time RVer is lonely and you feel that there is something that is missing, you are probably in need of meaningful human contact. Like it or not, we are social creatures and we need interaction for both our happiness and health. So, if you are an introvert (like me) just breathe and take a small step outside of your comfort zone. If you take heed to the advice in this guide, you will find yourself making new friends in no time. Good luck!