How Tos & Tips
August 8th, 2015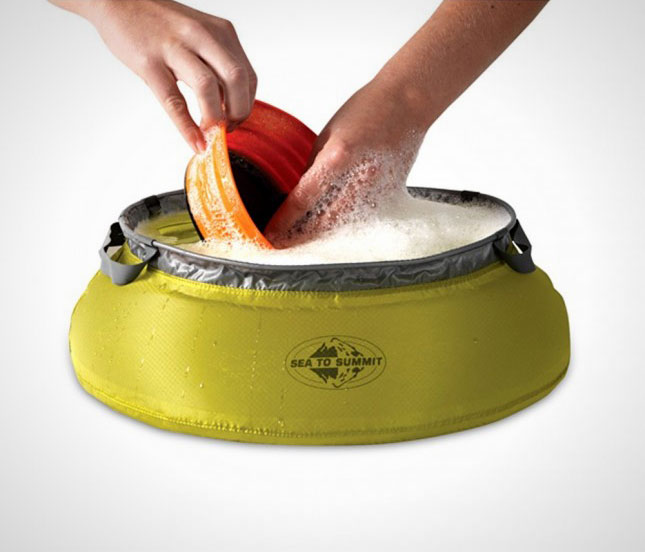 Are you the definition of a camper? Or, maybe you are going camping for the first time? No matter which category you fall under, you will need some gear to make life in the wilderness better.
If you need help deciding which items you should buy, this article can help. It contains several camping items that will ensure your outdoor adventure is a success.
1. REI Half Dome 2 Plus Tent:
This spacious two person tent is perfect for a weekend getaway in the woods. With two storage vestibules, four vents for air flow, and color coded poles this easy to set up tent will please both the novice and expert camper alike. $219, REI.com
2. JakPak
The JakPak is the epitome of functionality. It can be used as a jacket and as sleeping gear! This innovative product is excellent for all your hiking and camping needs. $249, Amazon.com
3. Sexy Hotness Sleeping Bag
Yes, that's really what it's called. This sleeping bag will keep you warm from head to toe during even the coldest camping night. With a cozy hood, kangaroo pocket, and puffy shoulders, who wouldn't want to wear this around all day? $169, Alite Designs.com
4. Two-Person Sleeping Sack
A spacious sleeping bag that can be shared with your partner. $169, The North Face.com
5. PakMat Airbed
After a long day of outdoor adventure, no one has time to huff and puff to inflate an air mattress. This PakMat airbed makes everything easy and quick with a convenient hand pump. $115, Aerobed.com
6. ENO Double Nest Hammock
This travel hammock has got you covered when you just want to hang around at the campsite. No really, this nest hammock has enough material to cover yourself with — or share with a friend. $69, REI.com
7. Flint Rucksack
If you are going for the hip, yet rustic look, this rucksack has got you covered. Handmade of waxed canvas, this pack is rugged enough for all your outdoor activities. Pack it with trail mix, a flashlight, and that extra sweatshirt for your night in the woods. $325, Flint Outdoors.com
8. Bootlegger Modular Pack System
Interested in a high tech camping back pack? These single pack has removed back panels that allow you to easily switch from pack to pack, depending on the activity or the weather. Because there's no rule against a wardrobe change in the wild. $200, Boreas Gear.com
9. Glamping With Mary Jane
It is a must that you read this book before you head out on your trip. It will teach you everything you need to know about glamping. This includes the necessities, like wide-brimmed hats and red wine. $7, amazon.com
10. Glacier Stainless Nesting Wine Glass
Leave your crystal glasses at home. These beautiful stainless steel wine glasses will soon become your new favorites. $14, GSI Outdoors.com
11. Govino Shatterproof Wine Glasses
These stemless plastic wine glasses are accident proof. Plus, I'm almost positive that they will fit your camping chair's cup holder. $30, amazon.com
12. Wine Travel Carrier and Cooler Bag
This wine travel carrier is perfect for camping. It is thermal insulated, comes with an opener, and can hold two bottles. $30, amazon.com
13. BioLite CampStove System
This delightful all-in-one stove lets you cook and charge your phone. No longer will you have to leave your fancy recipes or your electronics at home. $225, BioLite.com
14. Jetboil Sumo Cooking System with Bowl Set
This stove has many uses. It also comes with bowls that double as measuring cups. These provide the perfect single serving size for oatmeal, coffee, or soup. $140, Jetboil.com
15. MSR Flex 4 System
This cookware set is excellent for camping. It has everything you need including two pots, a skillet, strainer lids, deep dish plates, mugs, and handle. This high quality set nests together to create the perfect compact camping accessory. $160, Cascade Designs.com
16. Rome's Square Pie Iron
This iron is great for making hot and gooey snacks over the campfire. Don't leave home without it. $21, amazon.com
17. Snow Peak Titanium Cafe Press
This one is perfect for those who don't like instant coffee. This Titanium coffee press means that you don't have to give up your favorite beverage when you're in the great outdoors. As a bonus its compact and simple to operate. $56, amazon.com
18. Sea to Summit Kitchen Sink
This portable sink makes it easy to wash your kitchen supplies from anywhere. $32, amazon.com
19. Table in a Bag
If your campsite doesn't have a table, this rollout table is perfect for you. At 16-inches high and 27-inches square, this lightweight table offers a sturdy surface in a small package.$49, amazon.com
20. Mantis Chair
This lightweight chair lets you sit anywhere you wish, even in the water. With four legs, and a sturdy design, this amazing chair holds up to 150 pounds and when collapsed only measures 12 x 4.5 x 4.5″. $120, Alite Designs.com
21. MYFC PowerTrekk
Want to bring your phone camping, but not sure how you're going to charge it? This device will charge your phone for you — without the need for electricity. Believe it or not, it works with salt and water. Simply Amazing! $110, My FC Power.com
22. Petzl Tikkina Headlamp
Make a new kind of fashion statement with this bright light on your head. Be bold. Redefine sexy. And avoid running into a tree. $20, amazon.com
23. Orion Star Target
This star target helps you match constellations while you stargaze. Seriously, the stars are brighter in the woods than in the city. You won't get many chances for an opportunity like this. $13, amazon.com
24. Hot Jugz, Portable Outdoor Shower
This portable shower will leave you squeaky clean. It's perfect for cleaning up the dirt after a wild day in the great outdoors. $50, Hot Jugz.com
25.  Coleman Zephyr LED Tent Light and Fan
This combo is perfect for those hot summer days and nights. Create a breeze and light up the tent with this handy battery operated Coleman LED light and fan. $22, walmart.com
26. LED Fairy Lights
Add some flair to your campsite with these battery operated twinkle LED lights. They are sure to be a hit. $13, Lights for all Occasions.com
These items are guaranteed to make your next camping trip a little more comfortable. If I've left any items out, please add your must have camping gear to the comments section. Happy Camping!