RV Owners
Last updated on April 8th, 2023. Originally published on August 17th, 2015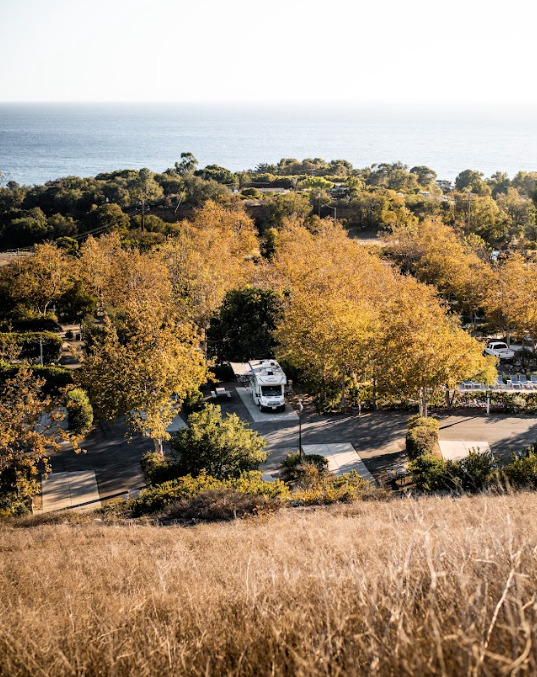 Camping gear should be useful and fun — but mostly fun. There is no doubt that some items are necessary to survive (bug spray & marshmallows come to mind), while others simply make the experience more enjoyable.
Check out this list of 15 fun and useful items for your next camping trip.
1. The Collapsible Kitchen Sink
Okay, this one falls in the need category. You need to wash your dishes, and you need to wash your hands. This makes this portable sink a must-have addition to your next camping trip. $25/ 10-liter size, seatosummit.com
2. The Wash Station/Stool
If you want to take your dishwashing routine to a whole new level, why not try this wash station. With one pocket for washing, one pocket for drying, and the ability to convert into a stool when you're done, this product will make you feel like a pro. $45, cabelas.com
3. Truck Camping Tent
Stop looking for the perfect spot to set up your tent. With this portable truck bed, you will sleep soundly above ground in the comfort of your truck. This roomy tent provides shelter, ventilation, and comfort. $289, ford.com
4. The Folding Toaster
Do you love the smell of toast in the morning? Do you want to give up this small pleasure when you go camping? Of course not! And now you don't have to. Simply set up this folding toaster over the fire, pop on the bread, and wait for that smell.$9, amazon.com
5. The Portable Camping Shower
You can't go camping without a way to keep yourself clean. This portable shower will come in handy when you spend to much time hiking, swimming or having fun till you sweat. The best part? This product is a cheap and easy DIY product. Head on over to instructables.com for instructions on how to make your own.
6. The Wilderness Fire Pan
This fire pan is so cool. No matter where you are you can start a cozy fire for you and your friends. This handmade item even has legs that fold up for easy storage and transportation. $205, etsy.com
7. The Shower Caddy Lanyard
Take your shower supplies on the go with this handy hanging shower caddy. You can easily hang it from anywhere and have all your soaps within easy reach. I think this is rather cool. $12, amazon.com
8. Silicone Cups
You're going to need some cups on a camping trip. You could bring along flimsy plastic ones — or you could pack these lightweight, durable silicone cups. $20/set of 2, reuseit.com
9. The Hanging Tent
Enjoy the high life suspended in the tallest trees that you can find. Ok, maybe not the tallest…but still if you set this tent a few feet from the ground you will definitely enjoy it. And of course, you will wave bye-bye to the forest critters and the hard ground. $700, amazon.com
10. The Campfire Panini Press/Pie Iron
From time to time, you should spoil yourself when you are on a camping trip. Stop wasting money on can food when you can purchase this pie iron and create a culinary masterpiece right over the fire. $25, gandermountain.com
11. Microfiber Towels
These microfiber towels are among the best towels you can find. They are very absorbent, less bulky, and they dry quicker than your average towel $14-$40, amazon.com
12. Padded Floor Tiles
When we sleep in tents we often have a hard time finding a soft spot. We wake up with back pain and headaches because of the lack of relaxing sleep. With these padded floor tiles we can experience a soft floor anywhere we pitch our tents. $16 set of 4, amazon.com
13. Truck Hammock Chairs
Relax in style with these hammock chairs that attach directly to your truck trailer hitch. $90 set of 2, hayneedle.com
14. A Two-Person Sleeping Bag
If you are in a relationship you need to think of great ways to bond with your significant other. A nice camping experience fully equipped with a two-person sleeping bag can provide the ultimate connection. Besides, you will save space and rely on your body heat to keep you warm. $73, amazon.com
15. DIY Solar Charger
If you are a tech addict, then you know you will want to keep your cell phone charged while camping. Sure, you could go out and buy an expensive solar charger… or you could make your own. For full instructions on how to build a DIY solar charger visit survivallife.com.