Travel Inspiration
September 18th, 2015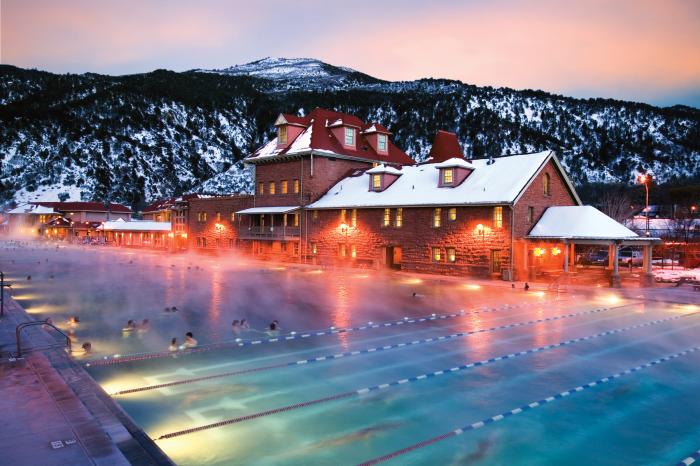 Sometimes we all need time away from our regular lives to refresh and renew our minds and spirits. But,it's not always possible to take long vacations or expensive trips.
Thankfully, if you live in Denver, there are many attractions that are just a short drive away. Interested in learning more? Check out 11 of the most amazing destinations in the area below:
1. Steamboat Springs: 156 miles from Denver
Steamboat Springs is the place where downhill skiing was born. This area also offers excellent opportunities to go kayaking, fishing, and tubing in the summer months. There are even two hot springs parks for you to relax in.
But what makes Steamboat Springs truly unique is its laid back personality. There is no glitzy facade that is commonly found in other ski towns.
If you are planning to visit Steamboat Springs, consider going in January. This will give you a chance to watch cowboys from all over the country take part in the Cowboy Downhill Event. Another great month to visit is in July when the annual Hot Air Balloon Rodeo takes place.
2. Fort Collins: 65 miles from Denver
Once upon a time, Money Magazine considered Fort Collins to be one of the best places to live. It is still a pretty great place and offers many interesting attractions to uncover. For instance, Fort Collins is the home of Colorado State University. A little know fact about this school is that it offers a fermentation science degree. In other words, they have a program that teaches students how to brew beer.
Speaking of beer, if you would like to sample a few, consider taking a Magic Bus Tour around the city. You can also get on a bike and take your own custom made tour.
3. Black Hawk: 34 miles from Denver
Got a hankering to do some gambling? Forgo the long trip to Las Vegas and visit Black Hawk instead. This tiny town is home to the biggest gambling operation in the entire state of Colorado. In fact, many casinos are open 24 hours a day. Plus, when your tummy starts to rumble, this area offers lots of cheap surf and turf to please your palate.<
4. Great Sand Dunes National Park: 238 miles from Denver
Like the name promises, the Great Sand Dunes National Park is dotted with huge mountains of sand. Add the majesty of the Sangre de Cristo Mountains as a backdrop and you get an area that is uniquely beautiful.
This park is more than just a beauty queen. That is, it has more than its looks to offer. For instance, there are sandboarding opportunities galore, different ecosystems to explore, and lots of hiking to be done.
As far as accommodations go, the sand dunes has its own campground, and there are several other parks nearby. If you are looking for something more luxurious, there are some hotels in the area as well.
5. Palisade: 231 miles from Denver
The best time to visit Palisade is during the summer months. This is when the Palisade Peach Festival takes place. Of course, this doesn't mean you should avoid the area during the rest of the year! Palisade is also considered to be Colorado's wine country. In fact, there are more than 20 small wineries in the are making it the perfect weekend getaway for wine lovers.
Before you leave Palisade, make sure that you stop by Alida's Fruit Stand. It is owned and operated  by a husband and wife team and they sell a variety of treats. Try out their real fruit jelly beans — you'll never want the store bought versions again.
6. Colorado Springs: 67 miles from Denver
Colorado Springs is the second biggest city in the state. It offers lots of activities to entertain you, especially if you are a nature lover. You can go exploring, horseback riding, and hiking.
After a day spent enjoying what nature has to offer, stay at the Broadmoor Hotel for a night or two. While their accommodations are a little on the pricey side, the phenomenal views are worth it.
7. The Gateway Canyons Resort: 245 miles from Denver
The creator of this resort was also the founder of the Discovery Channel. So, as you would expect, the Gateway Canyons Resort is in a picturesque location. In fact, it is the only resort in the entire world that is situated at the base of five canyons. Here you will find secluded luxury that you simply can't put a price tag on.
They also offer air tours in their Eurocopter. Sit in comfy leather seats while you take in the scenic beauty of the area. It is truly a memorable experience.
8. Glenwood Springs: 157 miles from Denver
Glenwood Springs' claim to fame is that it's the home of the planet's biggest hot springs pool. It is located on the property of the Glenwood Hot Springs Lodge, but don't let this deter you — there are no reservations required to gain access to the pool. You can simply buy a pass for the days that you plan to visit. When you are finished relaxing, head over to The Pullman, to grab a bite to eat.
You should also consider hiking the one mile long Hanging Lake trail. At the end of your walk, you will be greeted with the sight of a beautiful hidden lake, complete with a waterfall.
9. Estes Park: 70 miles from Denver
Estes Park is a popular destination located next to Rocky Mountain National Park. It offers many activities like ice climbing, hot tubbing in the snow, and hiking for you to enjoy. But its best attraction is the haunted Stanley Hotel. This beautiful building was the inspiration behind Stephen Kings famous novel, The Shining.
If you would like to see the ghosts for yourself, simply reserve a room in the Stanley Hotel's haunted room. As an added bonus, their bar offers over 900 liquors and delicious cocktails for you to wile the night away. If you are looking for somewhere less haunted to stay, there are several other options nearby.
10. Aspen: 198 miles from Denver
We've all heard about this popular and picturesque ski town. It's a celebrity hotspot filled with luxury accommodations and fine dining options. It also offers a ton of activities for visitors to enjoy. Plus, if you visit during the summer, you will get a chance to do some great hiking.
If you are a Hunter S. Thompson fan, take a trip to his favorite bar, Woody Creek Tavern, to get a glimpse of the Aspen of old.
11. Idaho Springs: 32 miles from Denver
This charming small towns closeness to Denver makes it the perfect escape from the big city. One of its most notable features are the Indian Hot Springs. Considered to be one of the ten best mineral hot springs on the entire planet, the springs has outdoor jacuzzi baths and geothermal cave baths for you to relax in.
When you get hungry, stop by Smokin' Yards BBQ. This family operated restaurant is known for its specialty barbecue sauces and smoked meats. The good eating alone is worth the 45 minute drive.
What did you think of the Denver road trips listed above? Are there any places that you think should be added to the list? Share your thoughts in the comments below.