Travel Inspiration
Last updated on February 7th, 2023. Originally published on May 22nd, 2015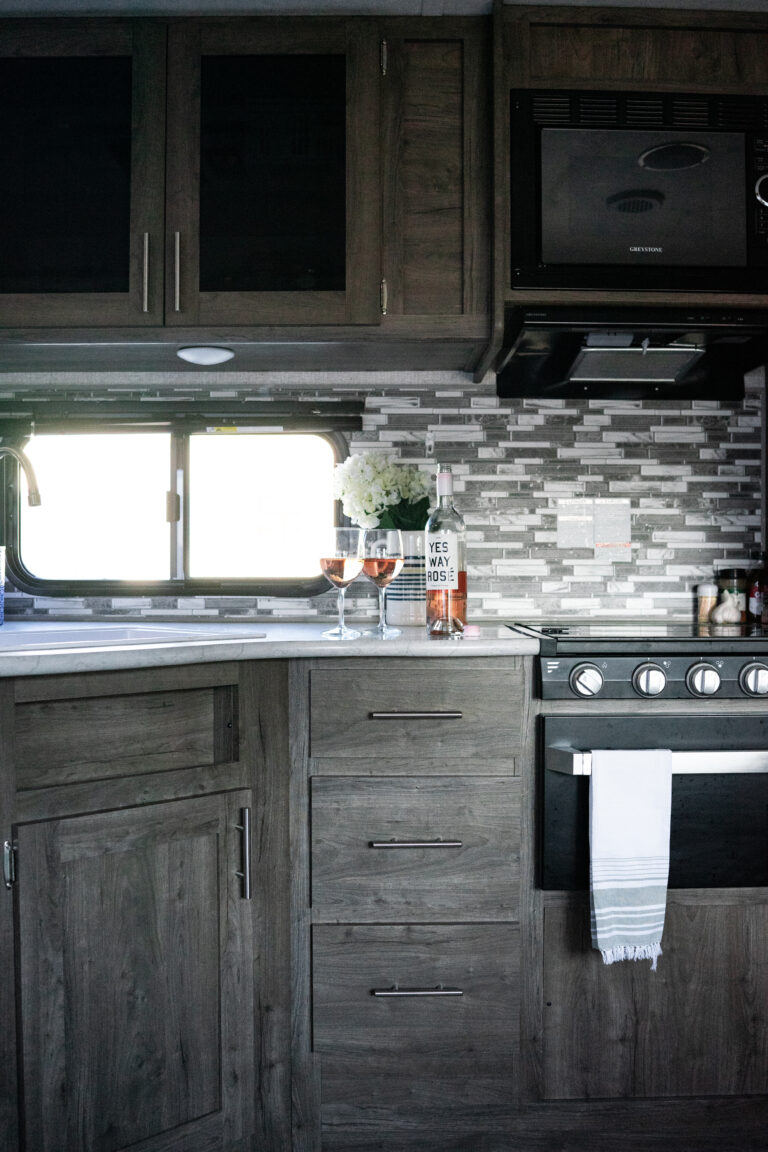 Full-time RV'ing, or living perpetually on the road and going wherever you desire is a bucket list item for many people. But is this freedom possible, or is it simply a dream? The truth is that millions of Americans are making this dreams a reality.
The RV lifestyle is not only possible, but also more freeing and less expensive, than you may have imagined. No matter the type of RV you choose, living in 200 square feet (or less) will be an adventure. But as with everything, there is guaranteed to be a period of adjustment.
Family
Do you live on the same street as your family? Are you constantly at each other's houses? What will happen when you decide to sell your home? Full-time RV'ing, while freeing, should be considered carefully if you are the type who prefers to keep your family close.
On the flip side, if you live miles away from your loved ones, full-time RV'ing allows you to visit their city whenever you miss them. And if they have space for your rig, even better! There is nothing better than a relative with a free parking spot.
A Place to Run
If you have an argument with your travel partner when full-time RV'ing , the fact is that there's no place to go. Remember that living in close quarters with another person will aggravate any annoyances, so choose who you travel with carefully. RVs don't have room for egos or unreasonable attitudes. Be prepared to compromise.
Fluids
Most RV water heaters can only hold six gallons at the most. After a long day of fun adventures, nothing calms the body better than a long hot shower. Unfortunately six gallons only provides enough hot water for an average length shower – especially if there are more than two of you. And if you love your baths…well maybe you should learn to love sponge baths instead.
Fast Internet
Before purchasing an internet plan for your RV, decide how necessary it is. Your internet may not work while you drive down the highway. Most RV parks, campgrounds, hotels, chain restaurants, and library have free WIFI, but chances are will not even come close to matching the kind of speed you enjoy at home. For more information on mobile Internet options check out the Mobile Internet Handout, an all in one guide for your Internet needs while full-time RV'ing.
Close Friends
RVers are a pretty friendly bunch, you will make hundreds of acquaintances along the way. Unfortunately, it can be hard to develop a close friendship with someone you amy only meet once or twice over the campfire.
A Large Refrigerator
If hobbits had refrigerators, you would find them in an RV. The refrigerators in many RVs are half the size of most at home fridges. Like to stock up at Costco or Sam's club? Forget about it! You better get used to shopping often because that is one tiny fridge.
Head Room
Tall people beware. Expect to bump your head on overhead drawers, cabinets, and door ways.
Where Am I?
Constantly having to find your way around a new town, city or even campground, can get old very fast. Even the most direction savvy traveler gets tired of once again learning how to find the grocery store, gas station, etc.
Access to Your Favorite Doctor, Hairdresser or Mechanic
Picture this: You're on the side of the road and your RV won't start. Unfortunately, the mechanic who knows the bowels of your RV better than anyone else is 1000 miles away. Or perhaps that old knee pain starts acting up and the doctor who knows your medical history best lives 500 miles away. The fact is that you will need to get used to new people taking care of you.
Routine
Yes, you left the humdrum life 3000 miles back, but you still need a routine. Daily exercise, a set up and breakdown routine, and even days of the week to travel are all routine activities you will have to get used to.
Keeping this up can be hard, especially when you are always somewhere new.
Despite the downsides, full-time RV'ing is about more than short showers and slow Internet. The payoff is the freedom to travel, and that alone is worth a bump on the head or a tiny refrigerator any day.