How Tos & Tips
Last updated on August 8th, 2023. Originally published on May 23rd, 2022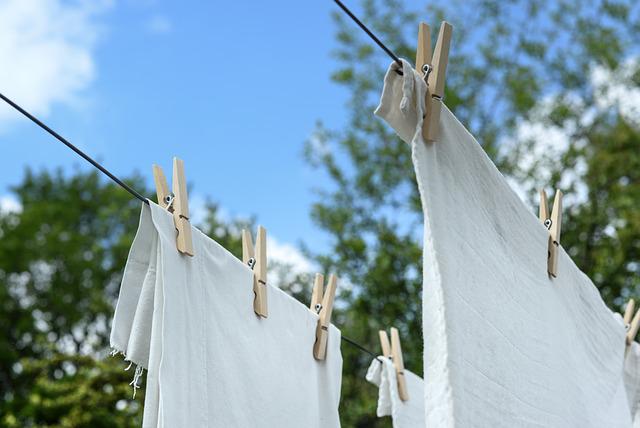 One of the great things about RVing is that you can plan a long trip and you'll have everything in your home away from home with you, every step of the way! Of course, one of the challenges of extended trips is that, at some point, you'll need to do some laundry.
Whether you're on a short trip and have a laundry emergency, or you're on a longer trip and simply need clean clothes on a regular basis, there are tricks for how to do laundry in an RV versus doing laundry in a house or apartment. Here are a few things to consider, and some tips for getting laundry done on the road.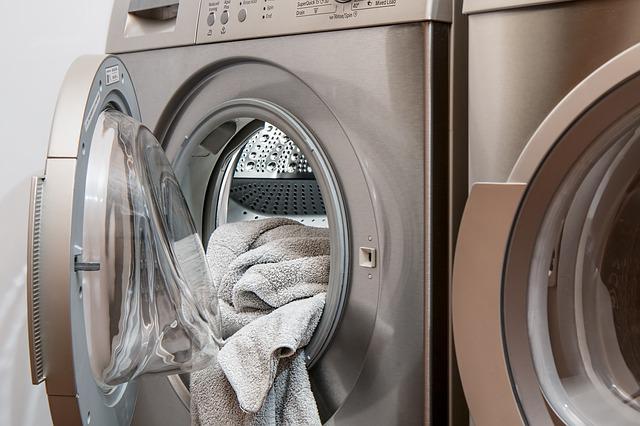 10 RV Laundry Hacks
1.) Corral dirty laundry
If you're trying to figure out where to put dirty laundry in an RV, store it in large laundry bags with drawstring closures. The bags are more flexible than solid baskets, so you can stuff them under a bed or store them in a cupboard – or even toss them in the shower while you're traveling! The drawstring keeps clothes contained so they won't spill out in the RV or on your way to a laundromat.
There are plenty of online options for grabbing a drawstring bag, and many of them come in several colors. You could get one for the entire family, or assign different colors to different family members to keep clothes sorted.
2.) Consider an RV washer and dryer set
If you have a large enough motorhome, it's a huge convenience to have a washer and dryer on board! There are lots of different sets – to save room, consider a stackable washer and dryer, or a washer and dryer combo machine.
There are plenty of RV washer and dryer options available – let's take a look at a few!
3.) Prioritize what needs cleaning
You may want to toss in an extra package of socks and underwear for each person, but items like sweatshirts, jeans, and other outerwear may be able to be washed less often than they are at home. Avoid needing to wash as many loads by spot-cleaning stains and marks on shirts or sweaters, and have everyone wear pajamas for one extra night than they're used to at home.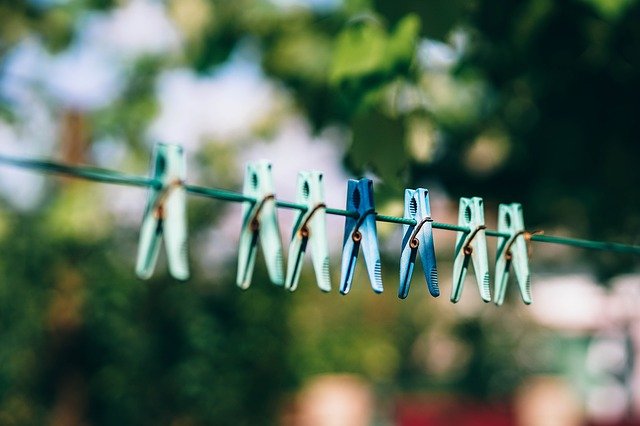 4.) Line dry clothing
If you have room for just a washer, or you simply want to save energy, you can line dry clothing at your campsite (make sure you're not violating any campground rules first). You can also hang a drying rack in the shower, or get a foldable rack that lays flat when not in use. Set the foldable rack up in the shower, or in another out-of-the-way area to dry clothes and store it under a bed or in a closet when you don't need it.
5.) Plan your laundromat visits
If you can, plan laundromat stops during the week, so you'll miss the weekend crowds. Bring your own detergent, fabric softener, and any other products you like to use on your clothes. Many laundromats have these items available, but they're going to cost quite a bit more than if you bring your own. If you have a large bottle of detergent, consider decanting it into several smaller watertight bottles so you don't need to store a giant bottle. Be sure to save quarters and arrive with more than you think you'll need.
You may want to keep all of your laundry supplies in one bag so it's easy to grab everything, pick up your laundry bag, and head out the door! A simple tote bag with pockets for keeping quarters, laundry soap, and other products organized is all you need. You may even want to toss in a book or something to do to pass the time while you wait for your laundry to be done.
6.) Find other places to do laundry
You're not confined just to laundromats if you're on the road and don't have your own laundry machine! Many campgrounds also have washers and dryers you can use. Truck stops sometimes also have laundry rooms with washers and dryers. If you're visiting family, ask if they'll let you use their machines.
7.) Save your dryer lint
You can reuse dryer lint to start campfires while you're RVing! Just stuff your dryer lint inside an empty toilet paper or paper towel tube and use it as a firestarter. Build your campfire around the firestarter and light it up.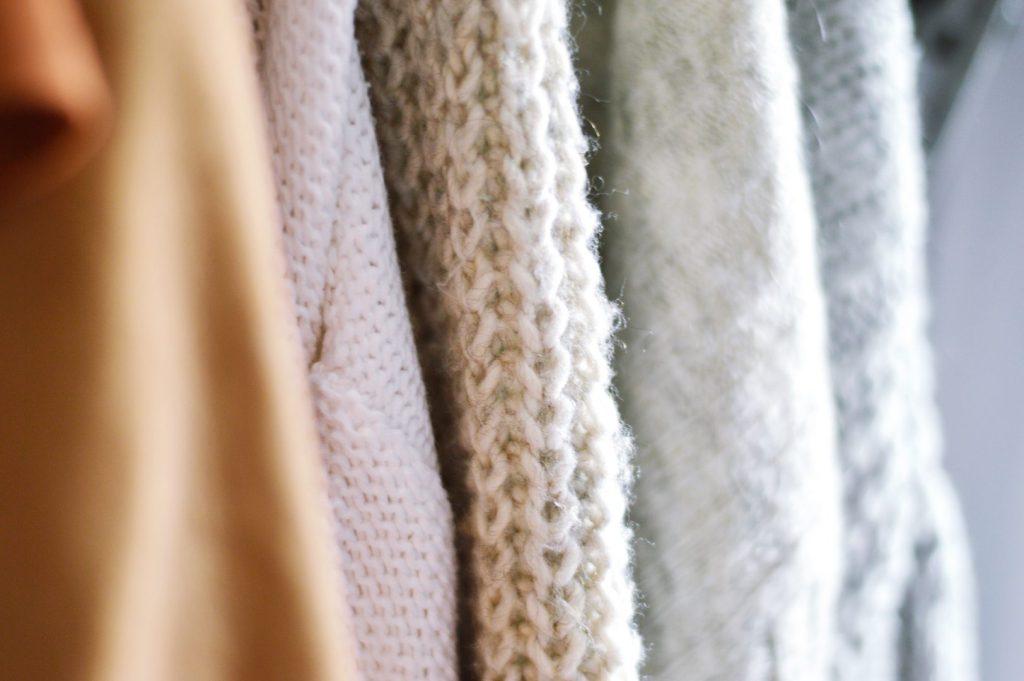 8.) Consider hand washing
For those times when you're not near a laundromat or campground with washers and dryers, you can always clean by hand as well! Your RV sink should work just fine for one or two items. You could also use a bucket and wash clothes outdoors, where you won't get the floor wet. Hang clothes to dry afterward – the fresh air will have them smelling great! Be sure to dispose of your water in a sink at the campground when you're finished.
9.) Do small loads more often
If you're using an RV washer and dryer, or handwashing clothes yourself, you'll want to do smaller loads more often. You certainly don't want to overload your washing machine and end up flooding your motorhome! Consider doing a small load every day, or every other day, as needed instead of saving up all your laundry for one day. You'll also have more clothes available in case of a mishap like falling in a puddle or one of the many other laundry disasters that can occur while camping!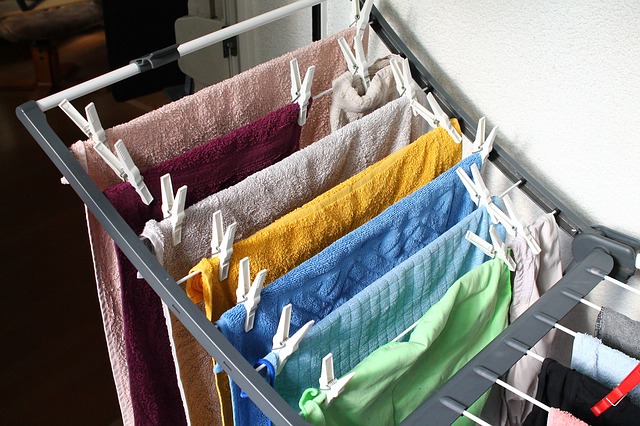 10.) Consider plant-based laundry products
To avoid sending any chemicals into the water supply, consider all-natural, plant-based laundry detergent. Seventh Generation makes a concentrated, plant-based laundry detergent, so not only does it involve less packaging, the detergent doesn't contain harsh chemicals. Earth Breeze Laundry Detergent Sheets use even less packaging and are chemical-free and vegan.
Doing laundry on the road can definitely have a few challenges that people in standard homes don't deal with! However, with a little planning and creativity, you can make sure you have plenty of clean clothes to wear when you need them. It's all part of the RV life, and it's a worthwhile trade-off for the adventures of RV camping!
This post contains affiliate links. RVshare may receive compensation if you make a purchase after clicking on a product link.