How Tos & Tips
May 6th, 2017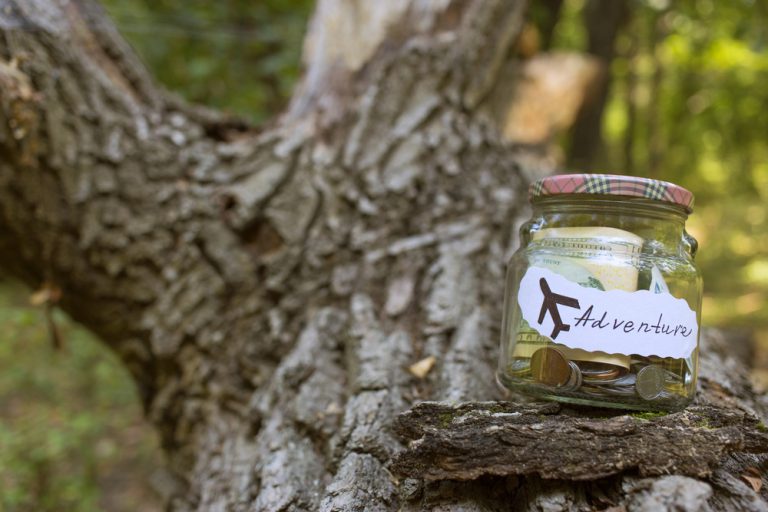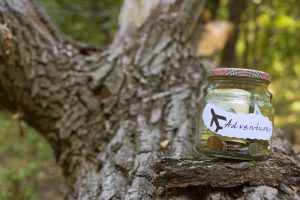 For most of us, affordability is a major concern when it comes to travel expenses — and everything else in life, too. In fact, the promise of living a minimalist lifestyle and traveling light might be what led you to RVing in the first place.
As you've likely come to find out, however, you can easily spend every cent you earn on fancy gadgets and gizmos for your RV if you're not careful.
Obviously, you can save some money by avoiding gear you don't really need. That portable automatic ice machine is nice, for example… but how often will you really use it?
But even the most frugal traveler will occasionally run into RV supplies and camper accessories that seem truly useful and worthwhile but are still quite expensive, especially if they're of high quality. Unfortunately (and unlike the best things in life), the best RV accessories ain't free. But they're not always prohibitively costly, either. In fact, there's a whole slew of great RV gear available for less than $50.
Here are a few of our very favorite, tried-and-true, super-useful RV supplies, which will come in handy more than you can imagine — and won't drain your life's savings.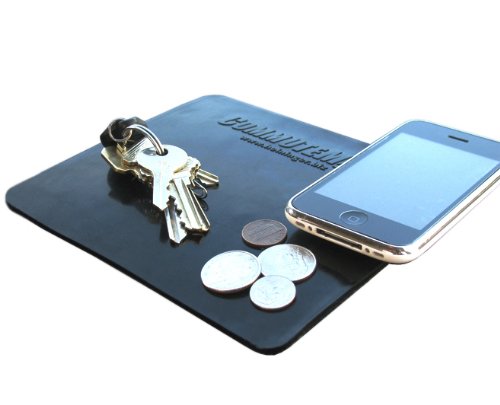 Although you're obviously not looking at your phone while you're driving (right?), it's nice to have it nearby for navigational purposes — not to mention the sunglasses, spare change from tollbooths, and other miscellaneous stuff you accumulate on the road.
But as you may have noticed, dashboards aren't exactly built to keep stuff where you quickly stash it while you're underway. That's why these DashGrip stick pads by Heininger are a great buy. They keep all your goodies where you put them without any harsh adhesives or glues — and they're less than $10 a pop, to boot.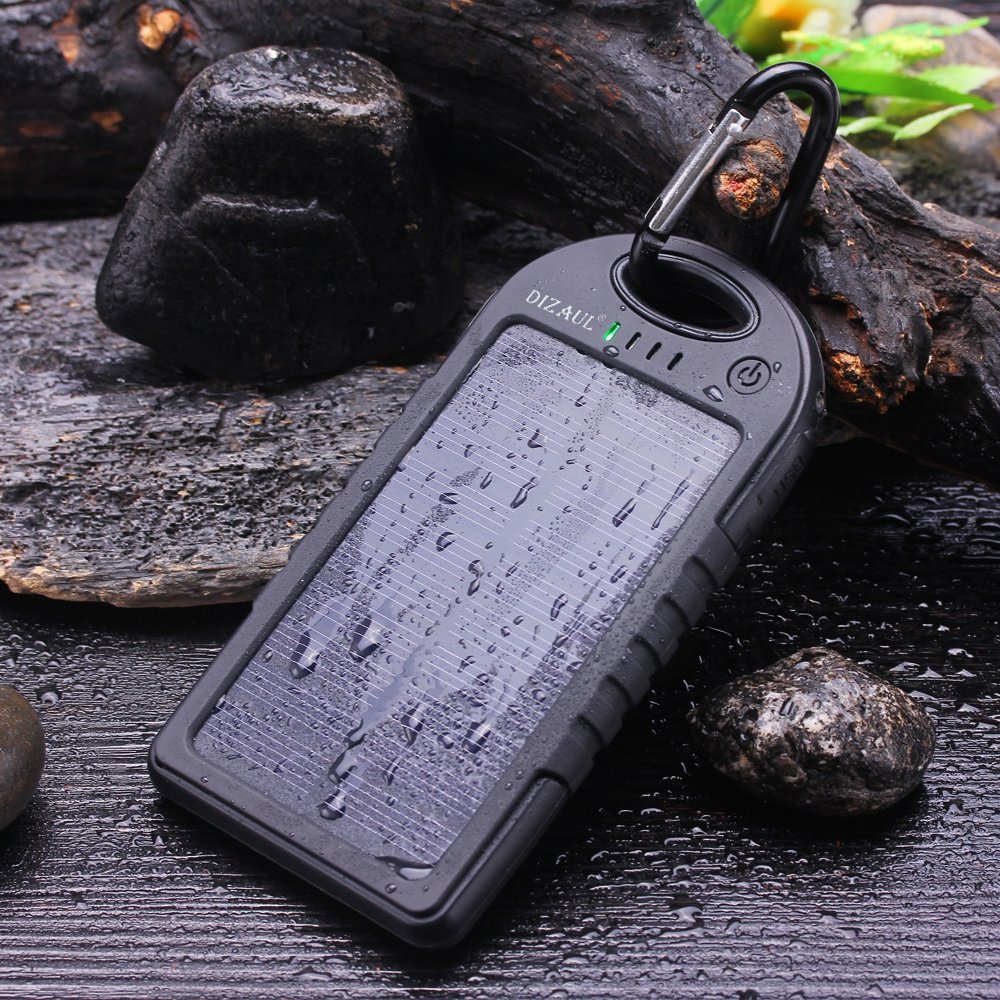 Whether you boondock every chance you get or simply happen to have an emergency that leaves you without power for a while, it's always safer to have an alternative way to charge your phone. This solar-powered cell phone charge bank is waterproof and made of eco-friendly silicone rubber, so it won't shatter if you drop it. And as long as the sun comes up, you'll always have a way to keep in touch — all for under $20.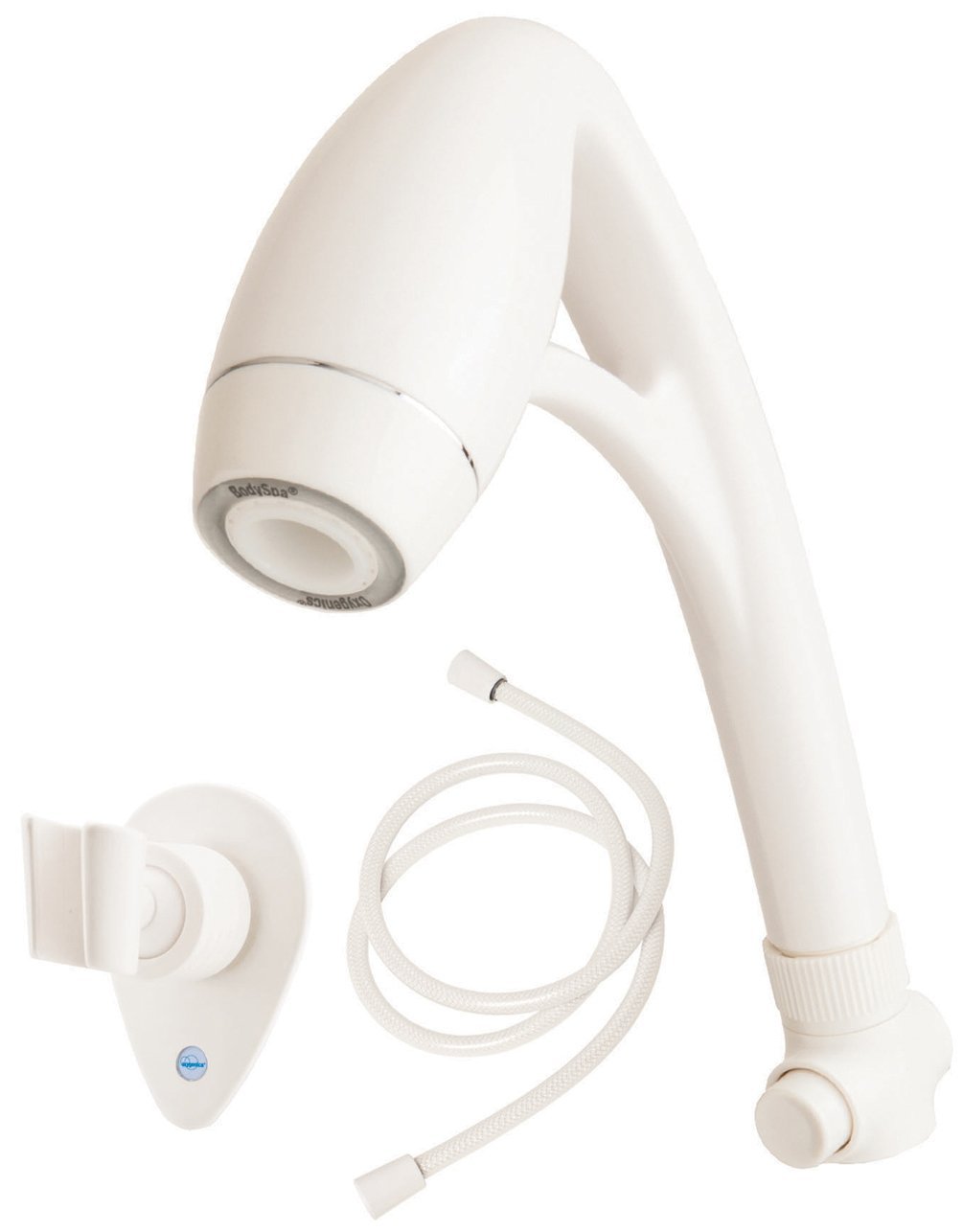 Subpar water pressure in the onboard shower is one of the most consistent complaints voiced by RVers. And although it might seem like a small problem, it can become incredibly frustrating over time.
Never take another disappointing shower (or needlessly hike to the campground's bathhouse) again with this oxygenated RV showerhead, which increases power and pressure without causing excess water waste. It's totally worth every penny of its sub-$45 price tag.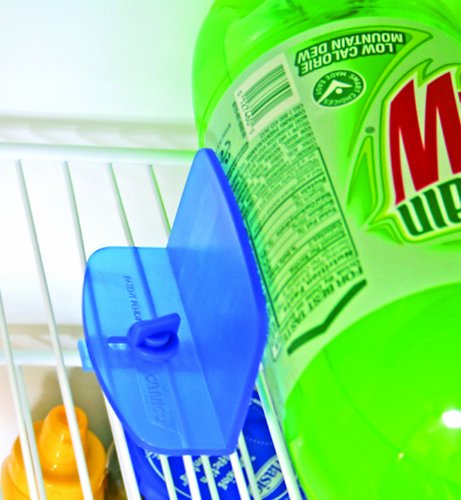 It doesn't seem like much to ask that your food stays where you put it in the refrigerator… but RVers know that even this simple wish doesn't always come true when you're on the road!
Never deal with the mess of an overturned gallon of orange juice or milk again with these fridge braces, which come in convenient packs of two for less than $10.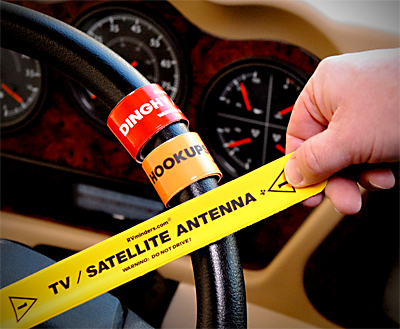 Anyone who's ever driven away from camp with their external stairs extended will understand the genius behind this simple, under $20 invention.
And if you've ever had one of those slap bracelets that was popular in the '90s, you already know how these work — just smack 'em onto your steering wheel when you set up camp, so you'll see them when you're ready to up and leave again. You'll never forget to check those stairs (or the antenna, or your cabinet locks, or…) again!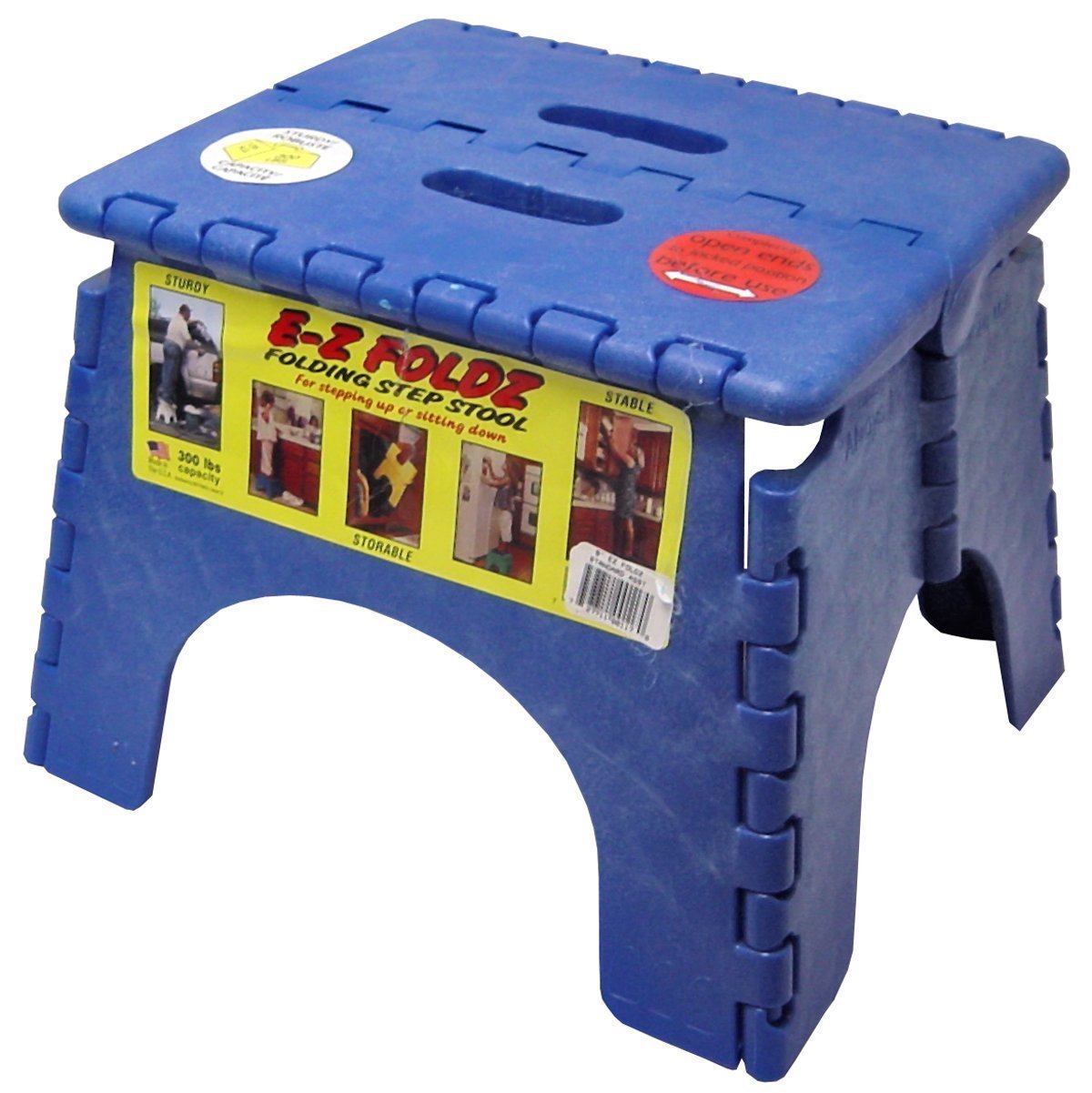 You never know when something might be just barely out of your reach. This folding step stool holds up to 300 pounds, collapses down to nearly nothing, and will set you back less than $20. That's a hard deal to argue with!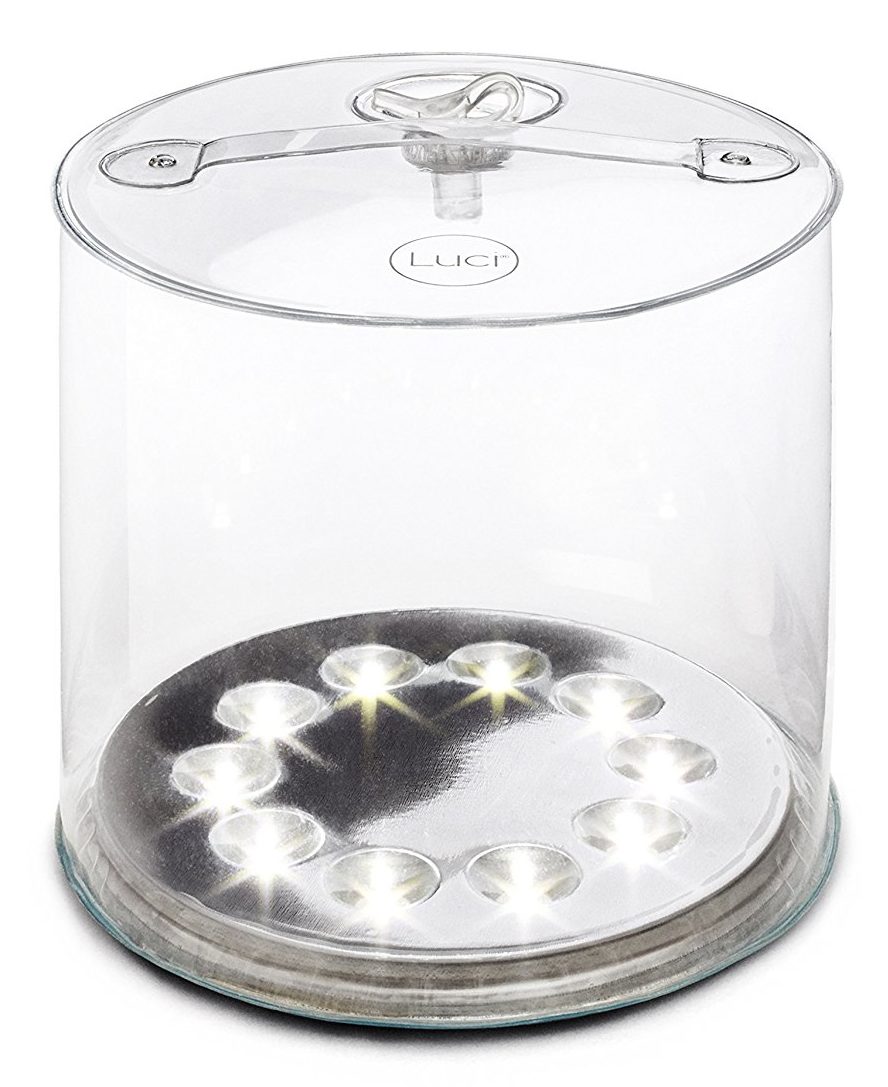 It never hurts to have a little extra lighting power on standby, especially if it doesn't even need batteries to run.
This solar-charged LED lantern is waterproof and inflatable, so you can blow it up into a stand-alone lamp or keep it deflated and clip it to a backpack. Its powerful light source operates in three different modes: bright, brighter, and a one-second flashing light for emergencies.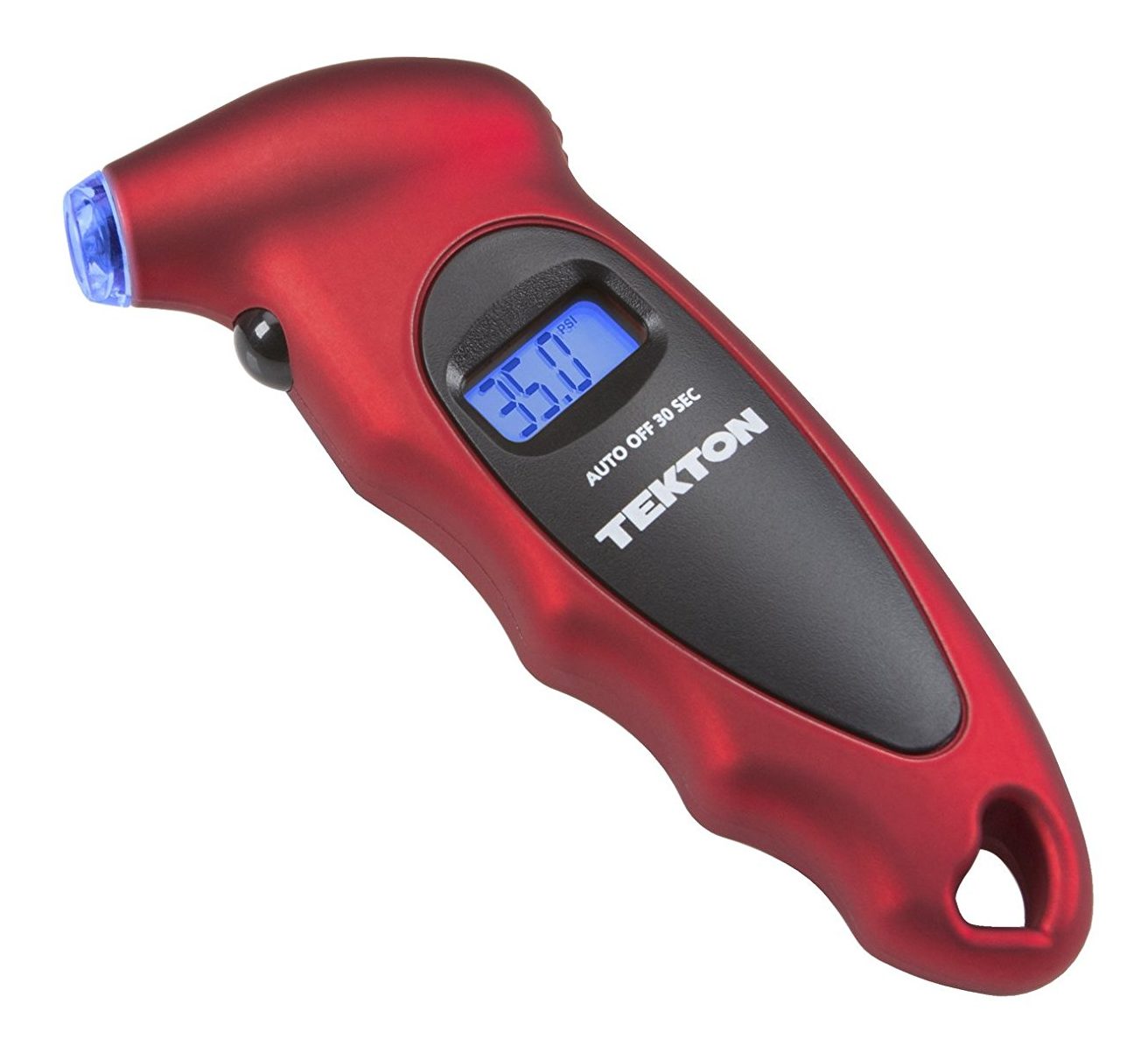 Your tires are literally what you and your home ride around on, so making sure they're in ship shape is of paramount importance.
Use this digital tire gauge to check your pressure and make sure you're ready to set off on the right rubber foot. At less than $12, it's a small price to pay for peace of mind and safety.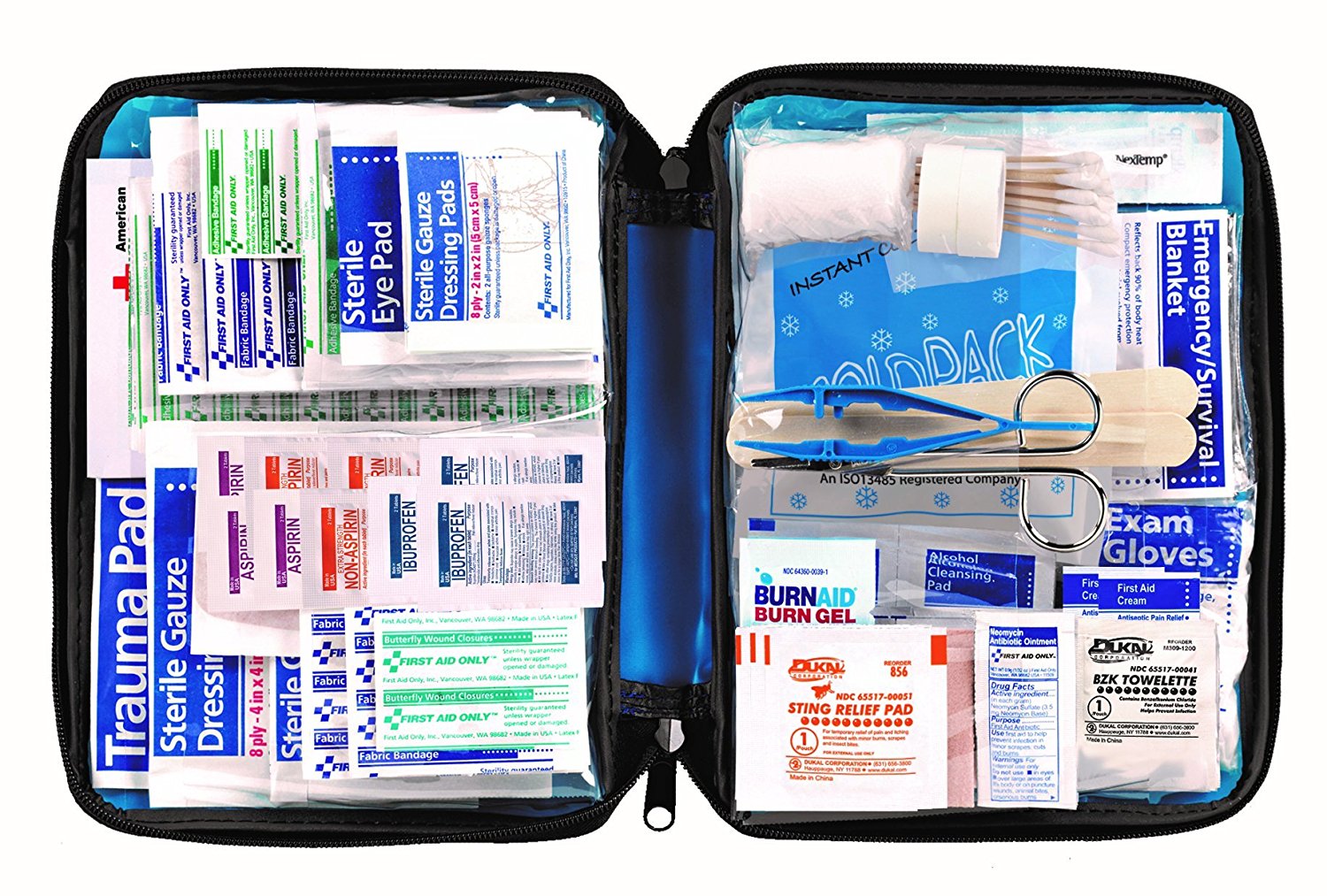 We all know the first rule of travel: Safety first!
But with bandages, gauze, scissors, burn gel, emergency safety blankets and even more on your shopping list, building your own first aid kit from scratch could cause you a nasty case of sticker shock. (And none of your first aid items treat that particular wound!)
Fortunately, the large, all-inclusive first aid kits available widely on the market are actually pretty well stocked, and available for less than $30 including the convenient carrying case.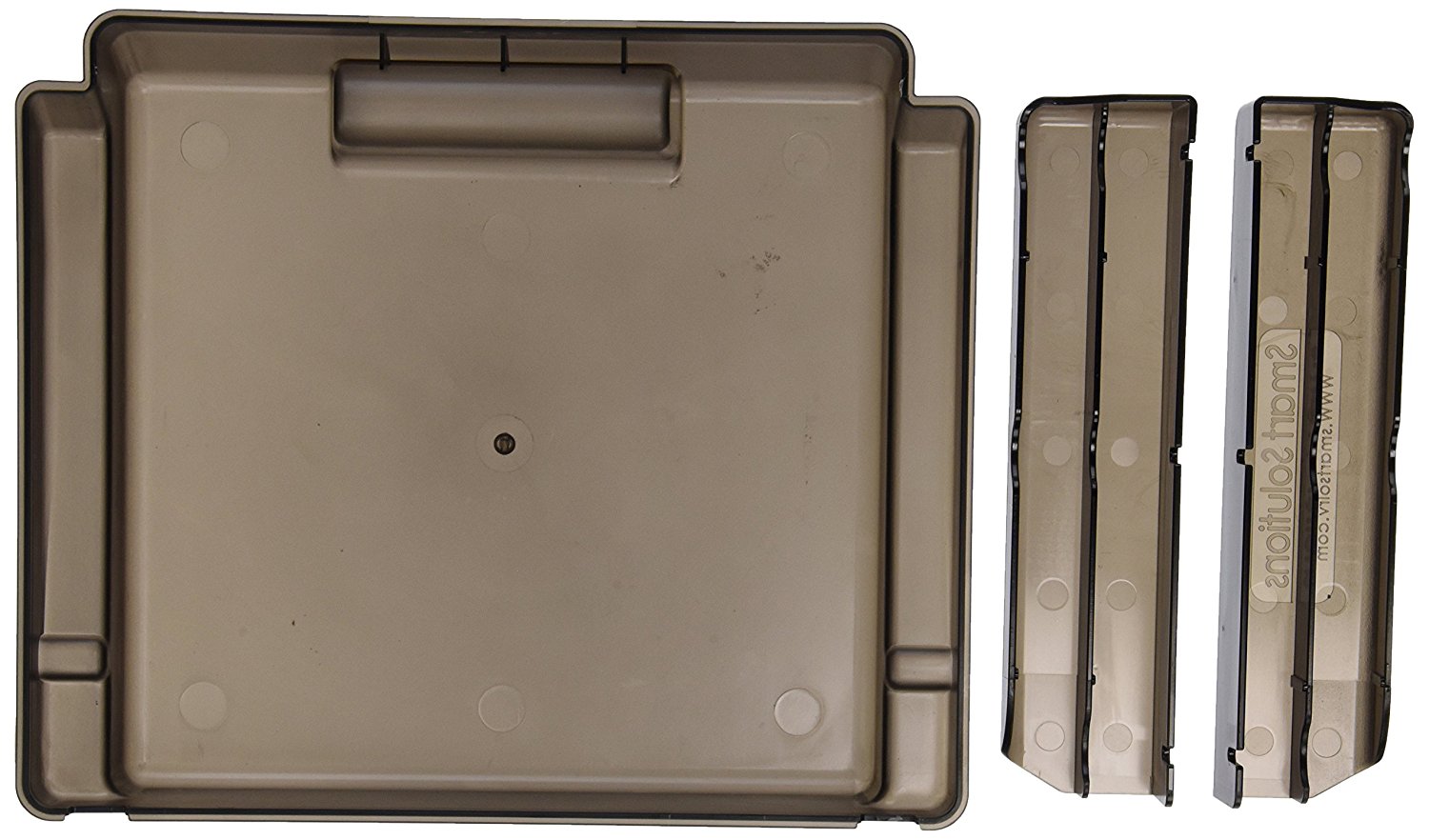 Is there any RVing problem more classic than a lack of ample storage space?
No matter how careful we are with our packing list or how minimalist we try to live, stuff creeps up, and soon you find you have more things than places for them.
Enter Smart Solutions Add-a-Drawer, which transforms your dinette table or another surface into a new home for all those extra gizmos. And for less than $30, it's a whole lot more affordable than retrofitting a new cabinet or armoire into your rig!
These are just some of our favorite items we've encountered in our travels, but we're always on the lookout for great buys on RVing accessories we can actually use. So, fellow travelers: What are your favorite inexpensive camping supplies?