The 10 Absolute Best Camping Spots In Wisconsin
Travel Inspiration
August 27th, 2015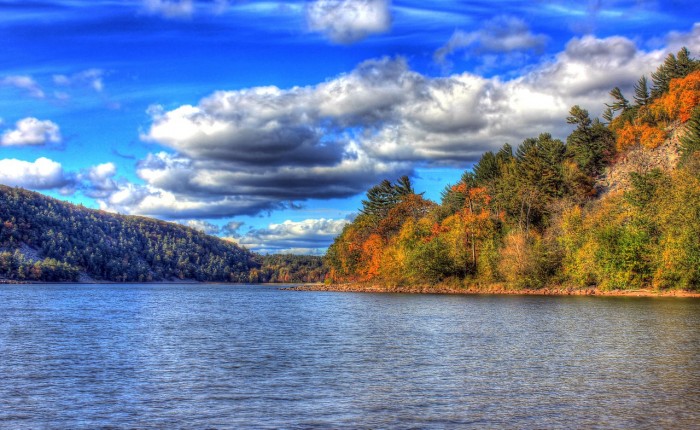 No summer is complete without at least one camping trip. Not only is it an affordable pastime, there's nothing like eating hotdogs and s'mores around a fire. And what better way to make lasting memories then a day of hiking, swimming, or fishing with your loved ones.
If you are in Wisconsin, or plan to visit this beautiful and varied state, here are the ten best camping spots that you can't miss.
Looking for sandy swimming beaches and excellent bike trails? If so, Peninsula State Park is for you. It sits on nearly 4,000 acres and features an 1860's lighthouse, as well as an 18 hole golf course. There are five campgrounds to choose in the park from offering over 450 sites with a variety of amenities.
Love kayaking? Have fun paddling your way around the the Apostle Islands. They are made up of a chain of over 20 islands — 18 of which you can camp on. You will need a permit to camp in the Apostles, and be sure to make a reservation ahead of time as this is a popular destination.
This park is one of the most beautiful places in Wisconsin. It features a 360 acre lake complete with sandy beaches. It also has almost 30 miles of hiking trails, 2 concession stands, and 500 foot bluffs. For your convenience, the campground features modern amenities like toilets and showers.
This majestic forest is situated on well over 1 million acres. This means that there are tons of campgrounds for you to choose from. Some of the campgrounds have modern conveniences, while offer the chance to 'rough it'. Also, if you don't want to sleep in a tent, some sites offer cabins. Regardless of what you choose, this beautiful forest offers many new experiences to enjoy.
5. High Cliff State Park
High Cliff State Park offers over 100 campsites for you to choose from. While vacationing here make sure that you take a picture of the Red Bird Statue. It's over 12 feet tall! The park also features a museum and general store that sells a wide variety of snacks and cold beverages.
If you love your privacy, then a camping trip to this park will be perfect for you. You can only access the park by passenger ferry — no cars allowed! It offers 40 primitive campsites and approximately 2000 feet of beach front for frolicking and relaxing.
Black River State Forest is one of the most exquisite places in the Wisconsin. A camping trip here allows you to go off-roading, hunting, skiing, and more. There are several campsites to choose from, such as group camping area, or you can go the secluded and primitive route.
Willow River State Park sits on 3000 of the finest acres in Wisconsin. It has many scenic areas, but it's best feature are the falls that flow into a 200 feet gorge. While camping here, you will have three campgrounds to choose from. There are even some that accommodate RVs.
Are you looking for a remote area to go fishing? The Turtle-Flambeau Flowage offers over 60 sites that are only accessible by water. Make sure to bring your camera, this tranquil space has plenty of wildlife to photograph.
This park features a 6,300 acre lake where you can go kayaking and water skiing. It also has a gorgeous swimming beach for some fun int he sun. If you'd rather stay on land, you can go horseback riding or explore one of their many biking trails. There are over 100 camp sites to choose from.
What did you think of the list of the top ten camping spots in Wisconsin? Are there any places that I missed? Please share your thoughts in the comments below.