Top RVs Nearby
RV and Trailer Rentals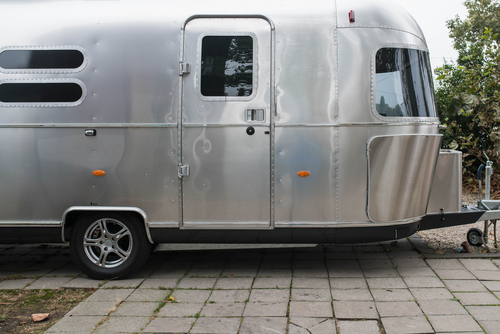 Experiencing the open road is a thrill unlike any other. You get to explore new places with a sense of freedom that's unparalleled. There's nothing quite like sleeping under the stars at night and traveling the countryside under the sun.
One of the best ways to have this amazing experience is in a recreational vehicle. You'll get the feeling of freedom that the open road gives, without losing any comfort in the process. Whether you're an avid road tripper or are just starting out on your journey, RVs are the way to go.
There are tons of advantages to choosing an RV as your transportation. In this article, we'll take a quick look at some of those advantages, and learn why renting an RV can be the best decision for your road trip.
Rent an RV
Aside from how fun and exciting it can be, there are plenty of practical reasons to travel in an RV. One of the reasons that many people choose a motorhome for their trip is the fact that it gives them all the comforts of home, so they can travel without ever feeling homesick. It also allows for less time stressing about finding a place to sleep and saving money on hotels in the process.
Many people choose not to travel in an RV simply because they think they won't be able to afford it. Another vehicle to make payments on just isn't an option for most people. However, there's a simple solution to give you the RV experience without adding another monthly bill to your expenses. You can rent an RV!
Instead of getting yet another bill in the mail each month, renting allows you to pay for a trailer only when you plan on using it. You'll still have the advantages of owning an RV, but without the added stress of the cost and maintenance that goes along with motorhome ownership.
You might be wondering though, "How can I find RV and trailer rentals near me?" Well, that's where online rentals can come into play. RVshare is the world's largest peer-to-peer RV rental marketplace, which means that it's the best place to find RV and tent trailer rentals, listed directly by their owner, in your area.
Camping Trailers for Rent
With thousands of listings available, it's guaranteed you'll be able to find the perfect travel trailer rental for you and your family. No matter your needs or wants, RVshare is the perfect place to find an RV trailer rental in the USA.
With so many options available, it may feel a little overwhelming to search for an RV that will fit your needs. That's why RVshare makes it easy to filter your search based on the type of RV you want. All you have to do is select the RV class you want to search for, how many people are traveling with you, and the dates you want to pick up your camper. Then, the perfect matches for you will be displayed.
But what if you're not familiar with the different types of recreational vehicles? You might begin to feel a little lost. Luckily, they're pretty simple to understand!
There are six main classes of recreational vehicles; three motorized and three non-motorized. Let's take a quick glance at the attributes of these classes so that you'll be ready to search for the camping trailer rental that suits all of your needs.
Classes A, B, and C are the motorized RVs. Class A, a motorhome built on a bus chassis, is the largest and usually most expensive choice, but it's is also the most spacious and luxurious. Class B is a camper van, so it is much smaller and more suited for a smaller group of people. Class C RVs are great for a little more space than a camper van yet with better gas mileage than a class A motorhome.
The non-motorized RVs need to be towed by another vehicle. The travel trailer is available in a variety of sizes and is perfect for large groups. Fifth wheel trailers are very similar but require a fifth wheel hitch. If you're planning on traveling with only a few people, and want to save on gas money, you should look into a pop-up camper rental, as it is lightweight and can be towed by practically any vehicle.
RV Trailer Rental Rates
Once you've decided which RV class is best for you, you're ready to explore the rentals we have available in your area. We've got hundreds of great deals, with rentals starting as low as $10 per night.
The class of RV you've chosen, when you want to book your trip, and the area you want you to rent from are all factors that can affect your rental rate. Other factors to consider are whether you plan on traveling with pets, or if you want to be allowed to smoke in the trailer.
The process of renting doesn't take long, so you don't need to worry about setting aside hours for reading through contracts and waiting to get approved, or anything else that a regular brick and mortar establishment would require. In only four simple steps, you'll have made unforgettable memories and enjoyed the open road on the trip of a lifetime!
All you have to do is:
Pick out your ideal rental from the listings
Send a quick email to the owner with a request to book your chosen RV
Get a quick tutorial from the owner, and head off on your adventure
Refill the tank and return the RV
RV Rental Reminders
It's easier than ever to have the road trip of your dreams! You can have the joys of an RV vacation, without the stress that come with motorhome ownership. Camper trailer rentals are the perfect solution to all your RVing woes.
With RVshare, you'll be able to find the perfect RV trailer for rent listed directly by the owner. In a matter of minutes, you can have a road trip planned that you'll remember for years to come. You'll be itching to get back out on the open road!