Kouchibouguac National Park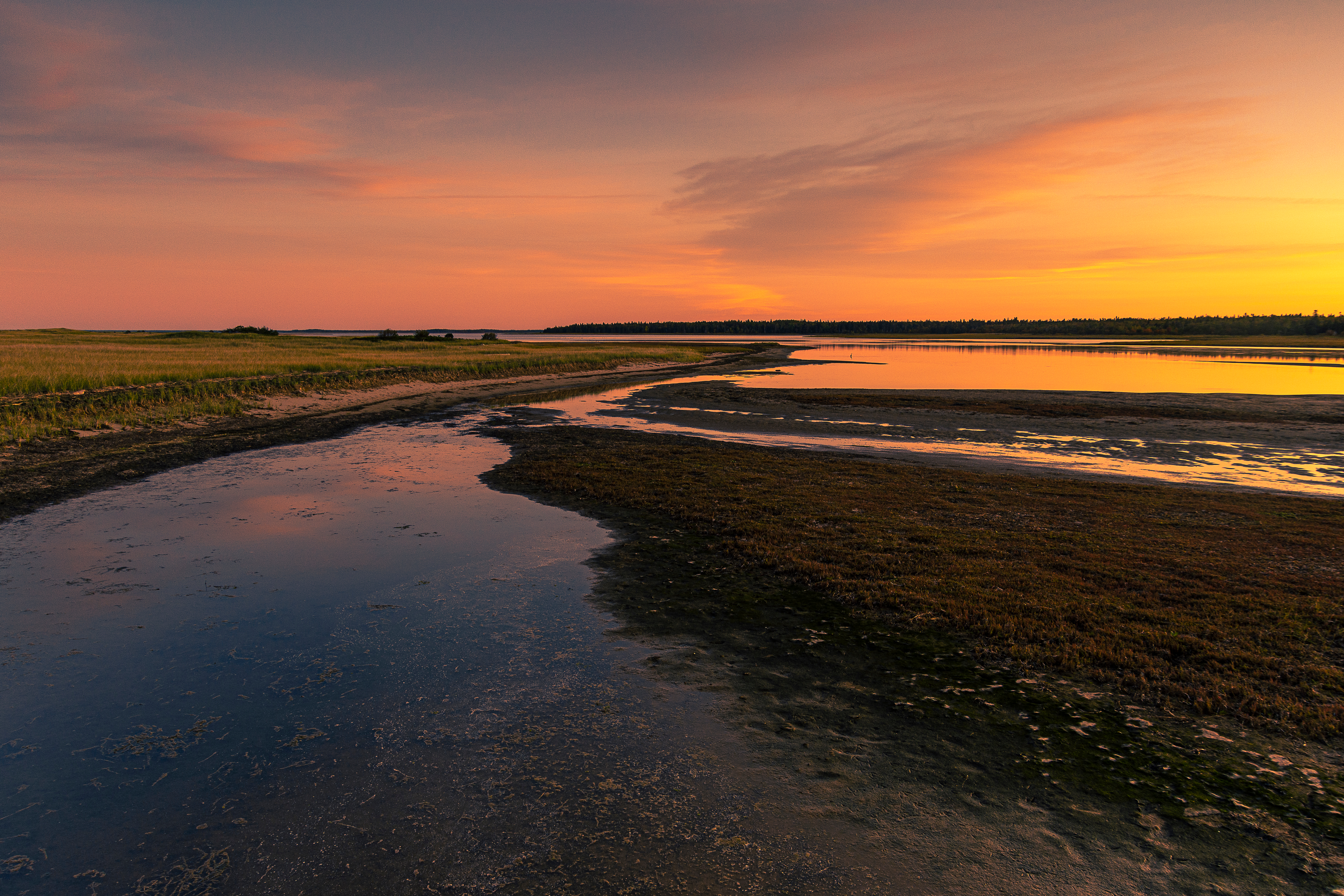 WIDE-RANGING INVENTORY
From affordable pop-ups to luxury motorhomes
LARGEST RV RENTAL MARKETPLACE
Thousands of 5 star reviews from happy customers
SECURE AND MOST TRUSTED
24/7 Emergency roadside assistance on every booking
>

Kouchibouguac National Park
Kouchibouguac National Park is located along the Acadian Coast in New Brunswick. This 92 square mile park is home to a variety of landscapes to explore, including cedar forests, salt marshes, sand dunes, and barrier islands. Whether you're craving a hike through the forest or dream of spending your day exploring the sand dunes, you'll find plenty of activities at this Canadian national park. Due to its location along the ocean and the relatively flat nature of the surrounding areas, Kouchibouguac National Park offers many activities year round. Peak times for visiting the shore are during the summer months, when hiking, cycling, swimming the beaches, walking along the sand dunes, and clam fishing are popular. If you're craving the beach, Kouchibouguac National Park is home to the warmest salt water beaches north of Virginia. And despite the cold weather, the winter months provide visitors with plenty of opportunities for cross country skiing and snowshoeing. A visit to the park isn't complete without learning about the Mi'kmaq and Acadian cultures. Visit the Big Wigwam to learn from interpreters or take a guided Voyageur Canoe adventure to the barrier islands. Or explore the other experiences put on by Parks Canada at Kouchibouguac.
Read more
Weather
Spring 18-62 F
Summer 49-79 F
Fall 28-70 F
Winter 7-31 F
Park Info
Peak Season Adult: $8.5
Peak Season Senior: $7.25
Peak Season Family/Group: $16.75
RV Rentals Near Kouchibouguac National Park
Nearby RV Rentals Keystone RV Summerland 2980BHGS
2011 / Travel Trailer
Kouchibouguac National Park Hiking Trails
Kouchibouguac National Park has many trails that vary in length, but most range from easy to moderate. They lead you through marshes, bogs, and forests, as well as to the coast, making the national park a great place to explore with hikers of all skill levels.
Kouchibouguac National Park Trails
Things to do Outside Kouchibouguac National Park
During the summer, don't miss a dip in the warm salt waters. Head to Kelly's Beach or Callander's Beach to explore the sand, splash in the water, or watch for sea life like harbor seals. Callanders Beach is also home to the Big Wigwam and the Mi'kmaw cultural programs, where you can learn about the traditions, beliefs, and history of the First Nation people of the area. With over 37 miles of bike trails, Kouchibouguac National Park is a fantastic place for cycling. The trails are well maintained and gravel topped, making it an easy ride for all levels of cyclists. They lead all over the park, letting visitors see the lagoons, marshes, forests, and beaches that make this park so appealing. Or take part in some of the park's guided interpretive experiences like the Kouchibouguac's Voyageur Canoe Experience. This guided canoe tour with park interpreters lets you take to the waters on a replica Voyageur Canoe. Or experience a guided walk or bike tour to learn about the flora and fauna of the area. There are also campfire programs during the summer months.
Kouchibouguac National Park is near several other Canadian national parks, which makes it easy to visit several of these parks on your trip. Stop by Fundy National Park of Canada or hop over to Nova Scotia to visit Kejimkujik National Park and National Historic Site.
Discover Nearby Towns and Cities
RV Resorts & Campsites in Kouchibouguac National Park
South Kouchibouguac Campground. The South Kouchibouguac campground has 311 sites that include full hook ups, electric only, and unserviced sites that can all be reserved. The campground is situated along the Kouchibouguac River and offers washrooms with showers, kitchen shelters, playgrounds, fire pits, access to beaches and easy access to cycling paths. There's also a dump station at the campground.
Campgrounds Near Kouchibouguac National Park
Find the Best Dumpstations Near Kouchibouguac National Park
An unglamorous but necessary aspect of RVing? Dump stations. Knowing where the best dump stations are near you will allow for more ease and less stress in your travels. Dump stations are an easy and convenient way to clear waste from your RV. Use our guides to find dump stations on your route, so you can get back to the good stuff – exploring, relaxing, and making memories on the road.
Dumpstations Near Kouchibouguac National Park
How to get to Kouchibouguac National Park
From Maine, take New Brunswick Route 1 E/NB-1 E. Take NB-11 to NB-117 N in Saint-Louis Parish to Kouchibouguac National Park.