Travel Inspiration
November 6th, 2019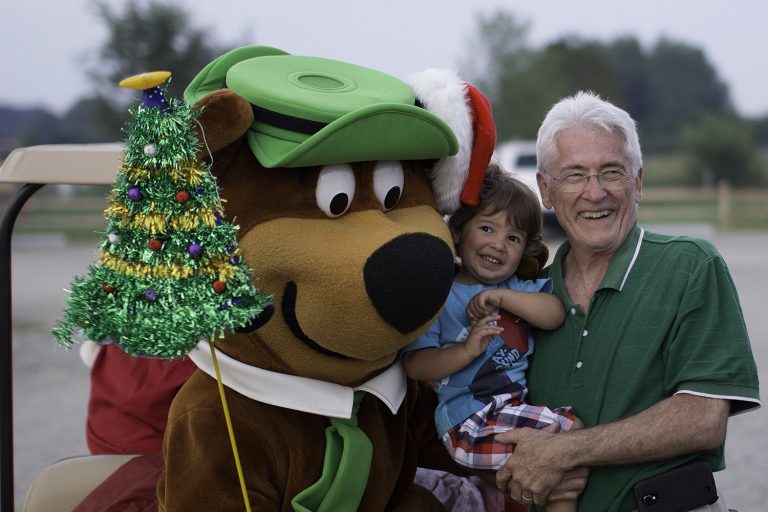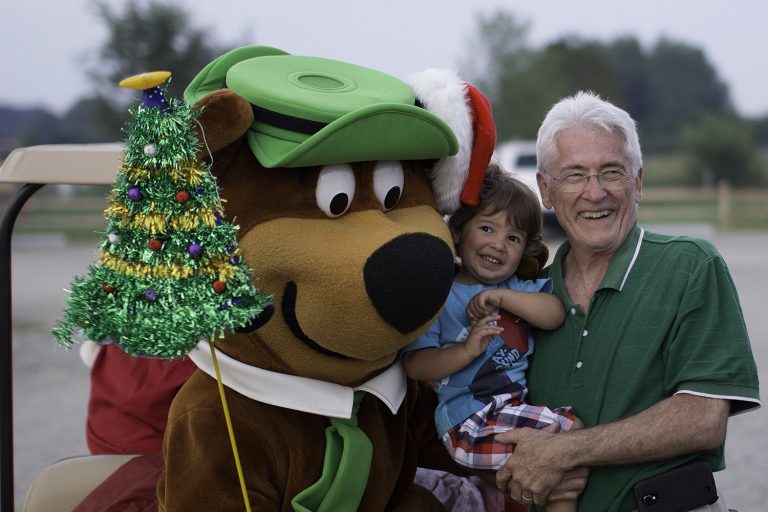 When it comes to RV camping, summer gets all the glory. And don't get us wrong, we understand that there's nothing quite like a stellar summer road trip.
But if you think you can't hit the road just because Jack Frost is making an appearance, think again! There are plenty of amazing camping opportunities to take on during fall and winter — including dozens of locations of one of our favorite campground franchises on the planet: Jellystone Park.
You may be wondering if winter RV camping is actually such a good idea. After all, even the best-insulated rig on the market doesn't hold a candle to the kind of warmth you can get in a sticks-and-bricks house… right?
Well, maybe. But there are plenty of ways to keep your camper warm all winter long, even if you're heading to an area that's cold enough for fun winter activities like skiing. (You don't want to miss out on playing in the snow this season, right?)
Of course, not every RV park offers year-round availability. Some close down for the cold, snowy season, to let the staff rest and get ready for the big droves that'll come through in the spring.
Luckily, many Jellystone Campgrounds are open all year round. Whether you're looking for a beachside spot to thaw out in or a snow-covered place to enjoy a traditional holiday season, here's why you should consider staying at a Jellystone RV park this winter!
Jellystone Camping
If you've been reading the blog for any length of time, chances are you've heard us sing the praises of Jellystone Campgrounds once or twice before. This nationwide franchise of family-owned parks is one of the most highly regarded in the RV world, and for good reason — it's a one-of-a-kind place to take a vacation, whether you're traveling with a big family or just looking for a cozy couples' getaway.
The magic of Jellystone camping starts with the basics: fully-inclusive, upgraded amenities that'll make you feel instantly at home. Jellystone Parks offer generously-sized pull-thru sites, with enough space and shore power to accommodate even large motorhomes and travel trailers.
But top-of-the-line amenities are just the start when it comes to the reasons to stay at Jellystone. The real value is in all the fun extras the parks pack in, like swimming pools stocked with thrilling slides, jumping pillows for the kids to bounce into oblivion on, and fun, themed weekend events, and activities the whole family can participate in.
Why Jellystone RV Park?
Here are just a few of the fun to-dos you might encounter at a Jellystone Park resort location:
Water attractions including swimming pools, water slides, splash grounds, fishing locations, beaches and more
Mini golf, playgrounds, jumping pillows and pads, and all sorts of other family fun
Sports courts for volleyball, basketball, or horseshoes, as well as game rooms and theaters for those days when the rain keeps the family indoors
Tractor-pulled wagons, motorized kiddie trains, and hayrides all allow you and your kids to hop on board for the ride of your life!
Themed weekends and organized activities including character tuck-ins, one-of-a-kind birthday parties, arts and crafts, and live entertainment mean there's always something to do.
Keep in mind that all that is just what you'll find without venturing off the Jellystone Park property. These parks are situated in some of the most highly sought-after destinations in the country, meaning you'll have plenty more to keep you busy adventuring for the day — all with the knowledge that you'll have a comfortable, cozy place to call home when it's time to come home for the evening.
Yogi Bear Campground
As you probably already know from the name, Jellystone Parks are Yogi-Bear-themed RV parks and campgrounds. And that means you and your family can enjoy your camping trip surrounded by some of your favorite Yogi Bear characters and pals! Have your kids tucked in by Yogi himself or enjoy a birthday party with the whole crew. Either way, it's a great opportunity to get your kids excited about exploring nature and reconnecting with the family.
Jellystone Campgrounds Open Year Round
"Alright," you may be thinking. "I'm pretty sold on this whole Jellystone Campground thing… but which locations are open for winter camping near me?"
While not all Jellystone Parks are open year round, a whole lot of them are — and they're spread across a wide variety of attractive winter destinations!
Here are some of the best Jellystone RV Parks to visit this winter.
Elberta, Alabama
Looking to head down south to see why they call it sweet home, Alabama? Even in the wintertime, the Gulf Coast is nice and toasty, with daytime highs hovering around 66 degrees in December. Head on down to the beach and forget all about shoveling your driveway and defrosting your windshield — and take advantage of Elberta Jellystone Park's basketball court, playground, pavilion, arts and crafts room, and more.
Click here to see RVshare rentals near Elberta, Alabama.
Pigeon Forge, Tennessee
Want to enjoy a White Christmas in the heart of the Appalachian mountains — and maybe even try your hand (er… foot?) at skiing?
Pigeon Forge Jellystone Park is open for reservations year-round, and once you experience a holiday season in the Smokies, we're pretty sure you'll be coming back. Be sure to head to the sister city of Gatlinburg to hit the ski slopes! It's one of the only places in the area that offer this fun winter activity, which some easterners think you have to head all the way to Colorado for.
Click here to see RVshare rentals near Pigeon Forge, Tennessee.
Robert, Louisiana
If you're looking for an opportunity to explore New Orleans, or simply have a holiday season with a touch of southern charm, it's hard to do better than Robert, Louisiana's Jellystone Park, which offers more than 450 wooded campsites and a range of amenities including gem mining, mini-golf, and pedal cars.
If this swampy spot has been on your travel bucket list for a while, the winter season may just be the perfect time to visit. New Orleans gets into the spirit with a variety of holiday festivals and activities, and while the temperatures are still plenty warm compared to the frigid climes further north, crowds will be less spectacular than they would in summer.
Click here to see RVshare rentals near Robert, Louisiana.
This is just a tiny sample of the Jellystone Parks that are open for winter camping this year! To find one near your favorite destination (and to see which of the franchise's many amenities each park offers), click here.
Cold Weather RV Camping
Don't get us wrong — camping in the cold is possible. But if you don't prepare correctly, it might not be very much fun!
Fortunately, RVs make it easy to stay comfortable even when the weather is frightful. (In any case, it's a whole lot better than winter camping in a tent.)
Outfitting your RV for cold weather camping starts with understanding some basic winter camping essentials. For instance, you'll want to make sure you're staying in a well-insulated, four-season cold weather RV or travel trailer. Not all rigs are created equally, and you want as much protection from the elements as possible!
The rest of cold weather RV camping comes down to one simple word: preparation. Obviously, you'll want to pack the warm clothes and gear you need to deal with the snow, including moisture-wicking warm layers, thick socks, protective close-toed shoes, etc.
But your RV also needs some additional gear to help it weather the, well, weather. For instance, if the temperatures outside are freezing, a heated water hose will keep your water source from freezing up, which could lead to the inconvenience of not having water (and the mess of having to deal with a cracked-open frozen hose). If you'll be storing your RV for a prolonged period in a freezing area, taking the proper steps to winterize the vehicle is critical; fortunately, we've written about how exactly to go about that process here.
No matter where in the country you'll be headed this winter, an RVshare vehicle is the perfect place to call your home away from home! Our fleet of affordable, privately-owned motorhomes and travel trailers offer you and your family the opportunity to experience the authentic RV lifestyle, whether you're looking to rent a motorcoach or a towable rig.
Happy camping — and happy winter!
This post may contain affiliate links.