Winter Doldrums: How to Perk Up and Avoid those Winter Blues
Travel Inspiration
December 27th, 2017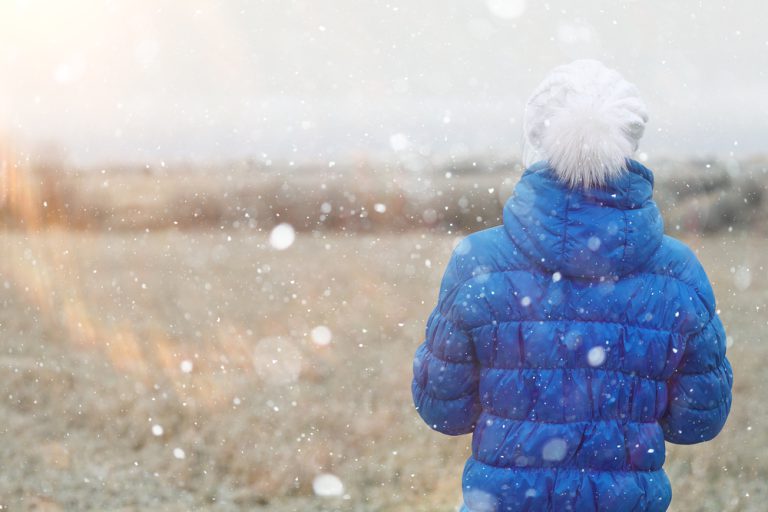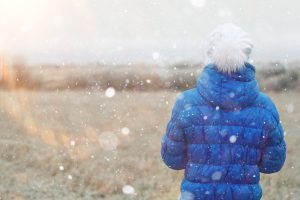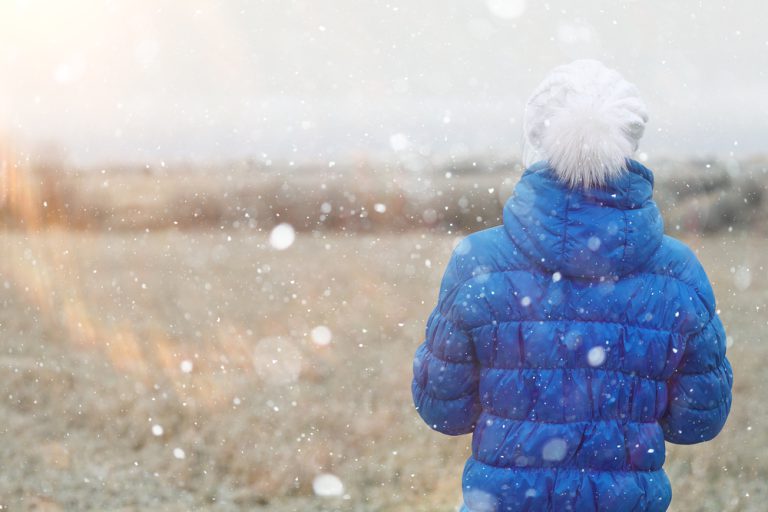 It's the most wonderful time of the year. Or at least, that's what everyone insists.
So when your friends and family are all grinning by the fireside, clutching their festive mugs of fresh hot cocoa and curling up cozily under their favorite warm holiday blankets, it just adds insult to injury for those of us who just can't seem to cheer up.
But despite appearances, you're anything but alone in fighting the winter blues. Seasonal affect disorder and winter depression are real problems with lots of people facing them — which is why they've been able to muster up some excellent creative treatments and solutions.
Here are some simple, all-natural ways to chase away the winter blues so you can get back to enjoying the holiday season.
Causes of Seasonal Depression
The first step to fighting the winter blues is to understand what causes them. And although the exact causes remain a mystery and can vary from person to person, we do have some idea of what makes wintertime such a downer for so many.
One big factor? The sudden lack of light. With short, cold days, sunshine is in short supply from October to March for those of us in the northern hemisphere. And since our exposure to light has an impact on the ebb and flow of our hormones and our circadian rhythm, all that darkness can add up to the doldrums.
According to Mayo Clinic, "Reduced sunlight can cause a drop in serotonin that may trigger depression." So if you want to brighten up your mood, a great first step is to brighten up your environment — literally.
Many victims of seasonal depression swear by light therapy, or sitting in front of a strong, specially-created artificial light to replace the suddenly-lost sunshine. These special lights come in a variety of shapes, sizes, and prices, and are a great natural way to battle winter blues.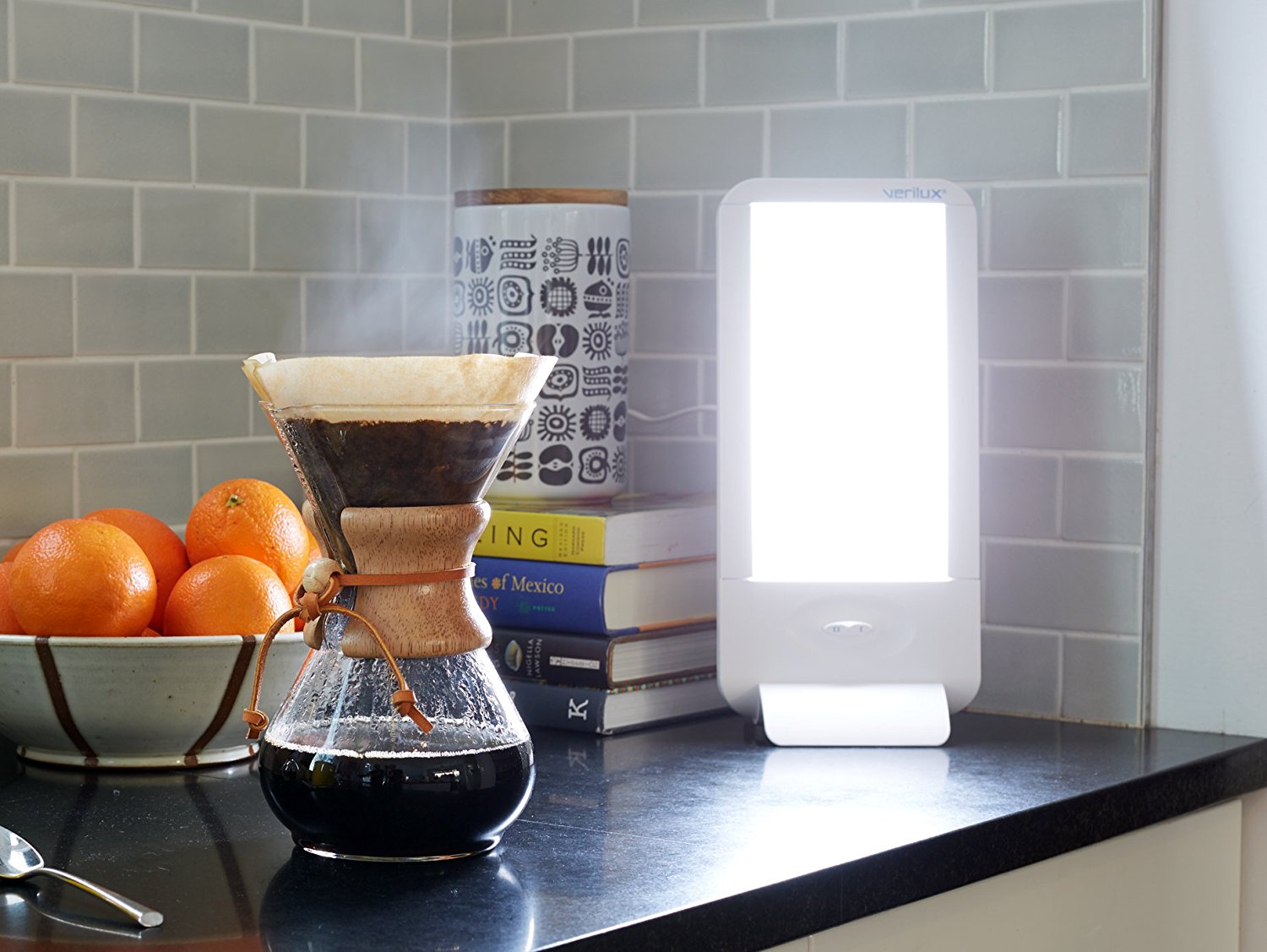 The Verilux HappyLight Liberty 10,000 LUX Light Therapy Energy Lamp, for example, has four and a half stars after over 800 user reviews, and it's available for less than $100. It also allows you to customize your light intensity with two different settings.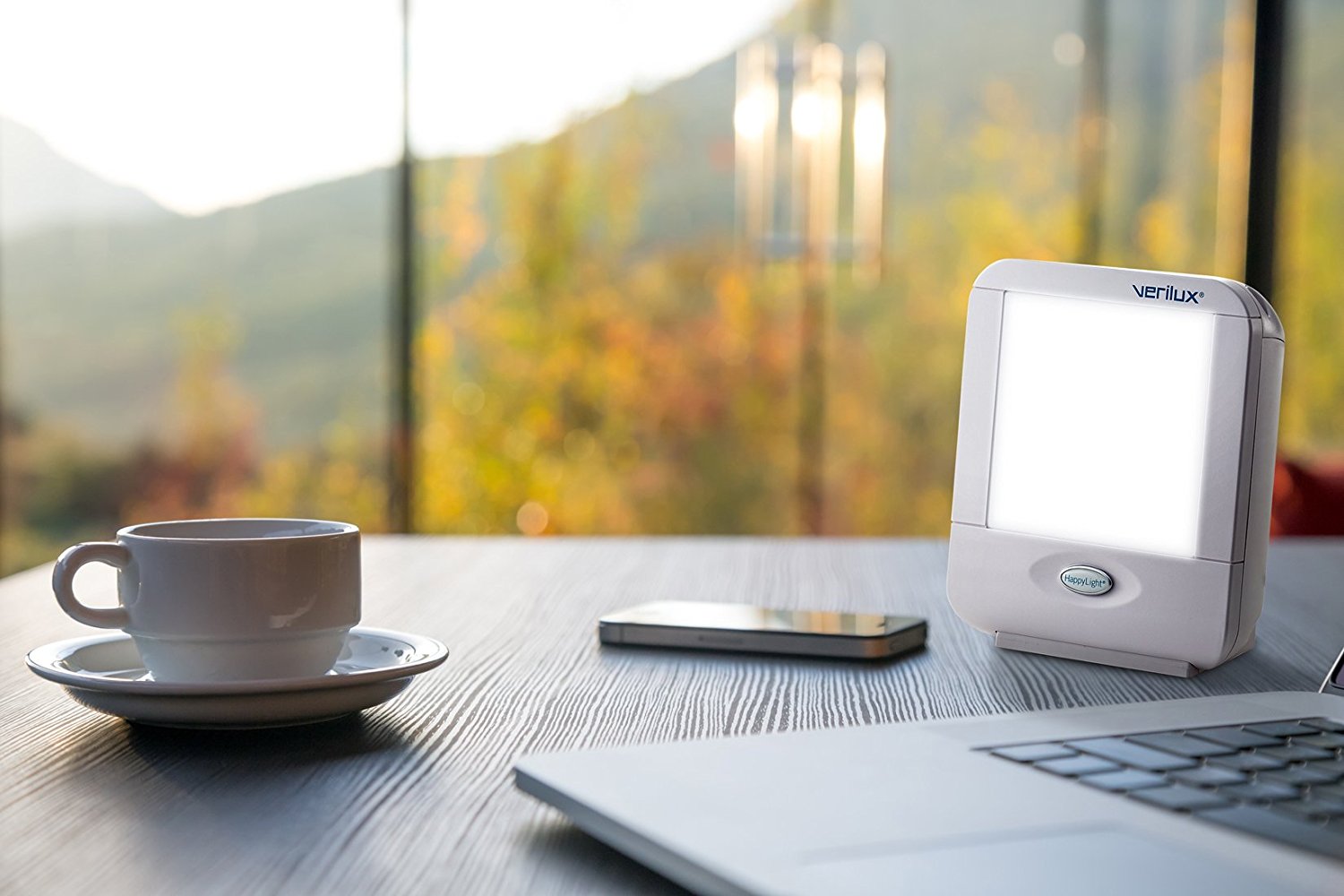 If you're looking for a smaller, less expensive solution, you could try out the Verilux HappyLight Liberty Personal, Portable Light Therapy Energy Lamp. It boasts 5,000 lux worth of power — only half that of its larger counterpart — but it's also only half the price, and its size makes it simple to store and move around for ease of use.
Light therapy is an effective treatment for winter depression for many, but it's far from the only one! Whether you're trying to learn how to help someone in your family with seasonal affective disorder or battling it yourself, here are some more natural remedies for seasonal depression to consider.
Beating the Winter Blues Naturally
Some cures for winter depression don't require a single purchase. Here are a few to try.
Have a Laugh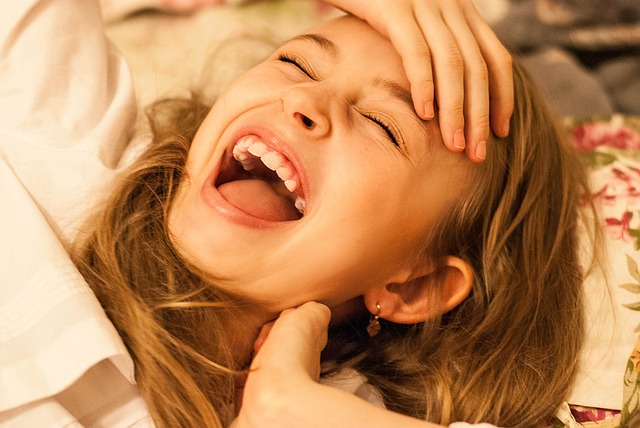 Yes, it's cliche — but it's often repeated for a reason. Laughter is the best medicine, and a good guffaw can quickly turn a drab day into a good one, or at least make it a little bit better. So queue up your favorite comedy special on Netflix or swap some jokes with your family. It doesn't cost a thing, and it's sure to leave you with at least a little bit of a smile.
Enjoy a Break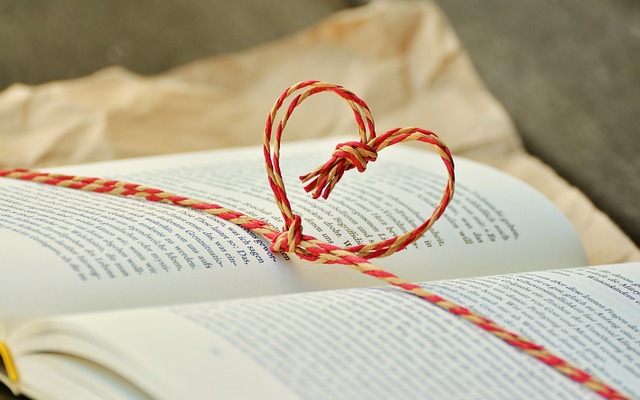 Winter's frigid weather may keep us from engaging in all our usual activities. But instead of letting that make you feel cooped up and claustrophobic, try to see it as a well-deserved break. Go ahead and crack open that book that's been waiting for months on your bedside table, or maybe sit down with an adult coloring book and some freshly-sharpened pencils. You might be surprised at how much there is to do in the great indoors!
How to Combat Winter Blues
Don't worry — we've still got more ideas and activities to help you beat those winter blues.
Cozy Up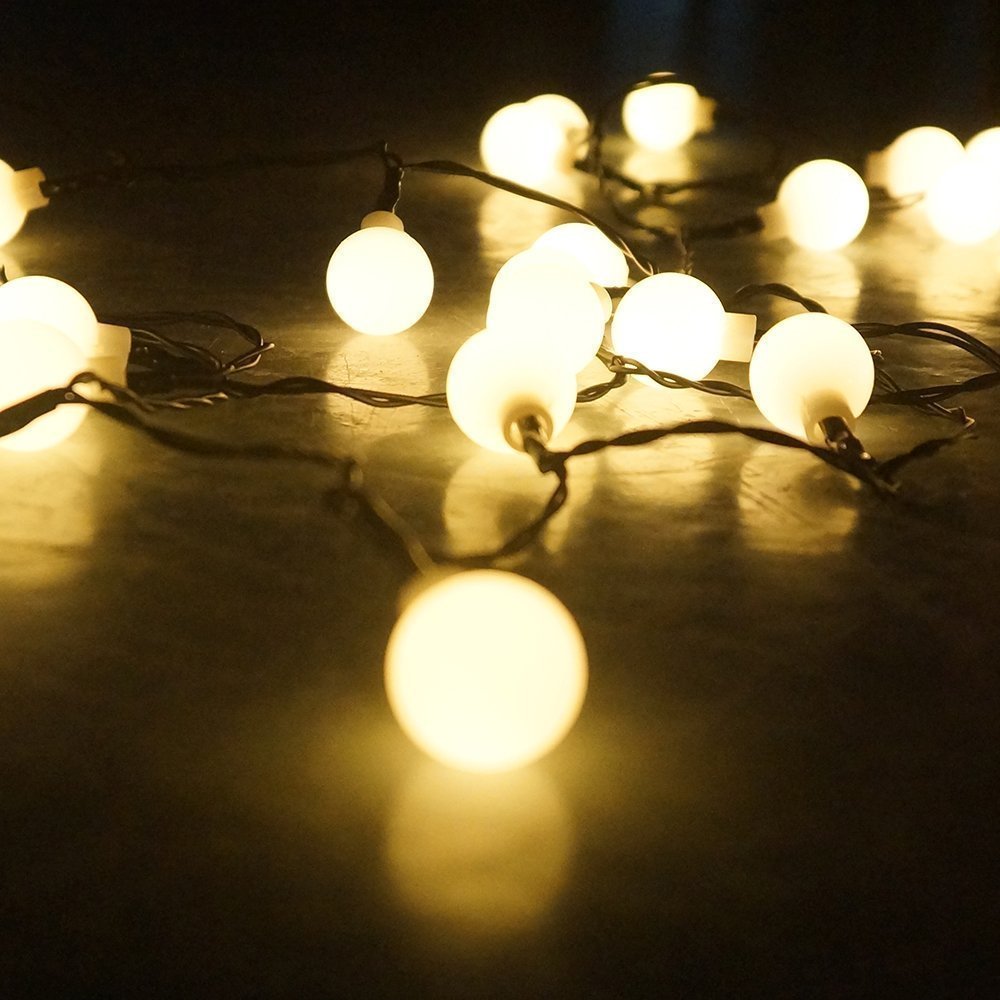 You might be surprised at how much your environment impacts your mood. Take advantage of those chilly winter days to cuddle up with some of your favorite pajamas and oh-so-comfy (and cute!) slippers, and don't forget to add some holiday touches to your decor. It doesn't have to take a lot of effort — a simple strand of white lights or a few deliciously-scented candles can brighten any room in no time flat.
Eat Well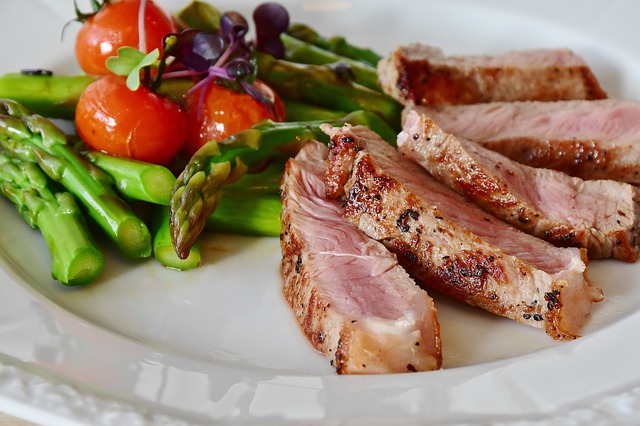 The holidays are an indulgent time, and you shouldn't feel bad for having a few treats — but the best foods for fighting the winter blues are the ones that make you feel good for longer than the amount of time you taste them. Insofar as possible given the season, try to eat home-cooked meals packed with fresh produce to give your body the nutrition it needs to help you feel your best.
Lean on Others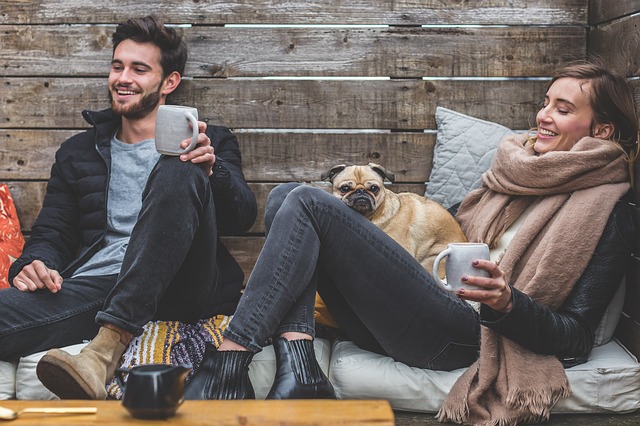 Even if you can't avoid the winter blues entirely, surrounding yourself with the people who love you most will go a long way toward abating them. Whether it's your spouse, your kids, your best friend or a long lost cousin, talking and spending time with family members is a great way to put your problems in perspective, and you might just share some laughs or learn more about each other along the way. Live alone? No problem: Seek out local meetups, hobby groups, and activities where you can meet others who share similar interests or goals, or consider volunteering. No one has to spend the holidays alone if they don't want to!
Seasonal Depression Remedies
We hope these ideas help you or your loved one in your quest for a little winter cheer, but don't forget: sometimes, seasonal depression requires medical treatment. If someone may be a danger to his or her self or others, please don't hesitate to seek professional help.
Finally, keep in mind that it's likely all temporary, and the very best cure for winter blues is right around the corner… it's called springtime!
This post may contain affiliate links.