Travel Inspiration
November 15th, 2019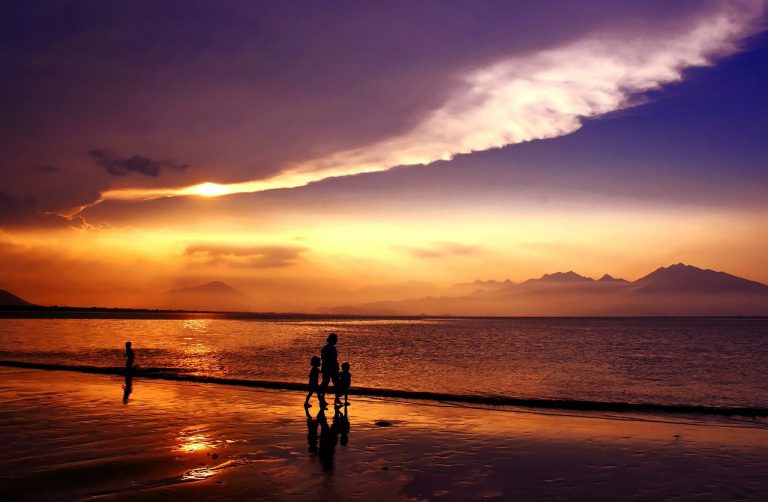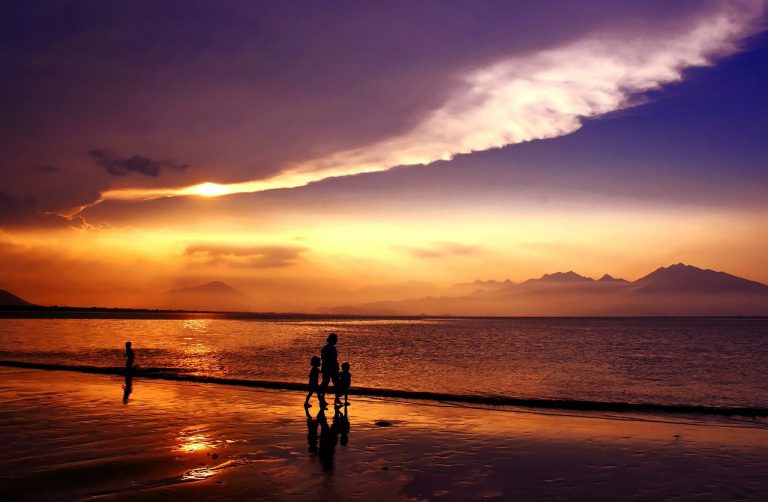 Some people absolutely love winter. The snowfall, the twinkling stars in the night sky, the holidays and family gatherings — to be sure, there's a lot to love about the coldest time of year.
But it is also, well, cold. And for some of us, that's not exactly a benefit. Which is why we've put together this list of some of the best winter beach destinations to help you lay back, thaw out and extend your summer.
Whether you're traveling in November, December, January, February, or even March, there are plenty of American beach towns that make it easy to feel like summer never left. And if you're looking for the perfect place to escape Jack Frost's bite, consider plugging one of the following destinations into your RV GPS.
Best Beaches to Visit in December
Looking for some of the best beaches to visit in December? These vacation spots can't be beat.
1. San Diego, California
As far as California destinations go, San Diego might come second to places like LA or San Francisco in many travelers' accountings. But if you're looking for a spot that marries big-city amenities with small-beach-town atmosphere, San Diego is the place to be — especially in December.
A trip to San Diego is actually a trip to not one, but multiple beach towns. You can pick and choose depending on what sounds best to you on a given day: get weird with the hippies at Ocean Beach or keep it chic and stylish at La Jolla. And yes, there are plenty of places to watch the native sea lions play.
What's more, San Diego pulls out all the stops when it comes to the holidays, hosting multiple events including the one-of-a-kind Holiday Parade of Lights, which you can even view from the water aboard a Holiday Parade of Lights Cruise. You might have to make your snowman out of sand instead of snow… but that's the point, isn't it?
Click here to see RVshare rentals near San Diego, California.
2. Gulf Shores, Alabama
If you want to know why they call it "sweet home, Alabama," just head to this southern state once the cold starts falling at home. Daytime temperatures hover in the high 60s, making it a little chilly for the locals to go swimming… but if you've gotten used to sub-freezing temperatures in the meantime, you'll certainly find yourself shedding layers.
While you dig your toes into the Gulf Shores sands, don't miss the opportunity to explore the area's well-known zoo as well as the complex of nature trails at Bon Secour National Wildlife Refuge. There's also, of course, amazing seafood at every turn — especially if you're into gulf shrimp and snapper!
Click here to see RVshare rentals near Gulf Shores, Alabama.
Best Vacation Spots in January
Want to ring in the New Year somewhere warm and wonderful? Here are some of the best vacation spots to check out in January.
3. Saint Augustine, Florida
If this historic seaside town isn't already on your to-travel list, it should be. A beachside city with ample dining, drinking, and distractions, it's a great place to spend time in any season, but especially during the winter.
Given its location on the northeastern Florida coast, it does sometimes get chilly — as cold as 40 degrees, and with that southern humidity that makes the chill cut to your bones. But even if it's not one of the warmest beaches in January, it's still one of the most beautiful… and better yet, the Christmas crowds will have cleared out, even though the town's famous Nights of Lights event keeps going until about Martin Luther King Jr. Day.
Click here to see RVshare rentals near Saint Augustine, Florida. 
4. Oahu, Hawaii
Oahu's famous Kailua beach is one of the best beaches to visit not only in January, but anytime. However, if you're visiting Hawaii in the winter, there's even more reason to add this one to your list.
That's because winter in Hawaii, although still relatively temperate compared to most parts of the United States, does bring wind and water — which makes it excellent for surfers, but a little intense for regular folks looking for a swim. But Kailua is one of the best beaches in winter if you're not a superhuman swimmer, but still want to enjoy the water; its location on the island makes it relatively calm all year round.
Click here to see RVshare rentals on the island of Oahu, Hawaii.
More Warm Vacations in December — and Beyond
Looking for warm vacations and places to travel in November, February and beyond?
You can't go wrong with these spots, whether it's fall at the beach or Thanksgiving travel.
5. Saint Petersburg Beach, Florida
The east-coast beaches may get all the glory, but the Gulf Coast has its own charms — and we think you'll agree when you visit Saint Petersburg and its accompanying beach town, better known to the locals as "St. Pete."
Along with endless sun and sand dunes, this part of Florida is home to a shocking amount of culture, including the largest collection of Dali's works in not just America, but the world — yes, including his old stomping grounds in Spain. It's also got a bustling food scene and a ton of modern galleries, and there's always something going on in the community to check out.
Click here to see RVshare rentals near Saint Petersburg Beach, Florida.
6. Grand Isle, Louisiana
If you're thinking of heading to Louisiana to enjoy the Big Easy, head just a little bit further west and south and visit Grand Isle, too. This barrier island along the gulf coast stays warm all year round, and its soft sands provide the perfect place to kick back, relax, and forget all your worries… especially if you've got a strawberry daiquiri in hand.
Along with traditional beachside lounging, this spot is perfect for outdoorsy folk and nature lovers. The nearby state park is filled with lots of loop trails and a 400-foot-long pier, not to mention over 280 species of fish, many of which are perfect on the grill for dinner.
Click here to see RVshare rentals near Grand Isle, Louisiana.
7. South Padre Island, Texas
With white sands stretching across 34 miles of this barrier island at the extreme south end of Texas, a visit to South Padre Island is the next best thing to a Mexican beach vacation. (In fact, you're only minutes from the border — if you were really committed, you could probably swim there!)
Lounge on the beach or grab your binoculars for the chance to see dolphins or island birds… or, if you want a guaranteed sighting, head to the South Padre Island Birding and Nature Center to get up close and personal. And, of course, you'll be able to have your fill of seafood — the shrimp are to die for!
Click here to see RVshare rentals near South Padre Island, Texas.
Looking for Even More Winter Vacation Spots?
Although there are many beautiful warm winter vacation spots on this list, it's far from comprehensive. Basically, anywhere you might venture along the southeastern coast is sure to bring you the opportunity to experience beautiful, warm beaches in December — or January, or February.
Of course, if it's not just warm vacations, but cheap warm vacations you're after, you may have to be a little bit craftier. The good news is, renting through the peer-to-peer market at RVshare makes it easier than ever to save money on your vacation; our per-night rental prices are often significantly lower than the ones you'll find at the big box stores and nationwide franchises.
Along with renting through the peer-to-peer market, you can also save money on your vacation by choosing a great campsite. After all, warm destinations are in pretty high demand come winter time… which means that campgrounds can easily raise their prices to $100 per night or even more.
A Passport America membership gets you 50% off your campsite accommodation fees at almost 1900 campgrounds across the country, including locations in Mexico and Canada, just in case you've got your actual passport ready. At a yearly cost of less than $50, this is one discount camping club that can pay for itself in a single weekend… especially if you're headed to one of these beautiful warm winter beaches, as so many travelers are.
We hope your winter RV trip leaves you feeling cozy and relaxed, no matter what sandy corner of the country it leads you to.
This post may contain affiliate links.