RV Owners
August 1st, 2020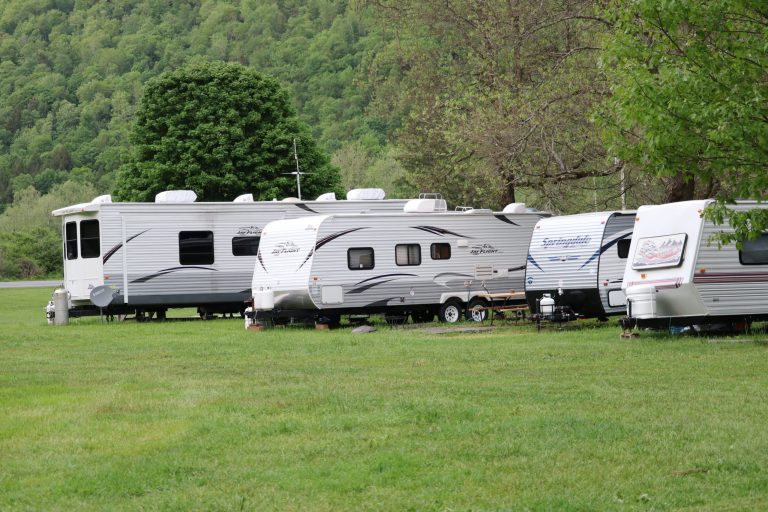 If you're considering a Keystone RV to rent or purchase, it's helpful to know more about them. Unlike buying, say, a light bulb or a new breakfast cereal, deciding on an RV is a big decision! It helps to know about the company behind the vehicle you're trusting to carry you on a family vacation or possibly even trusting to become your new home.
You want to make sure the company is reputable. You want to make sure they will still be in business in a few years if you need parts for your RV. You want to see how they're rated by places like the Better Business Bureau, and what customers say about their product.
Who Owns Keystone RV?
One way to determine whether your RV is being made by a reputable company is to determine the owner of the company. You don't want a fly-by-night manufacturer who will be gone in a year or two. You want an RV made by a trustworthy company with a good reputation.
Judging from the number of Keystone RV brands on the road, you can probably tell that they're a pretty big business. However, they're owned by an even bigger business.
Thor Industries owns Keystone RV.
Keystone RV was founded in 1996, and was purchased by Thor Industries in 2001.
Most Popular Keystone RVs
Keystone RVs are some of the most popular in the world, and the company is one of the largest RV producers in North America. They're also one of the biggest producers of fifth-wheels and travel trailers.
Chances are, you've seen several different Keystone models on the road or at various RV campgrounds. Here are a few of the most popular Keystone RV models – :
Montana – one of the most popular fifth wheels out there today! The Montana has 22 different floor plans and are spacious with luxury touches. The four-season package keeps you comfortable camping year-round.
Bullet – this ultra light trailer gets good reviews for using quality materials and being durable
Laredo – this fifth wheel gets great reviews both from vacationers and full-time travelers
Outback – these travel trailers are long-lasting and get good reviews from those living in one full-time
Passport – this trailer gets great reviews for stable towing and great appliances
Raptor – a fun toy hauler with cozy decor, luxury touches like a large shower, and plenty of room overall
Hideout – this travel trailer gets high marks for luxury touches at an affordable price
Avalanche – this fifth wheel trailer has fun touches that include a fireplace, glass shower door, and power theater seats
Alpine – a fifth wheel trailer with hydraulic selector valves for the slideouts, and MaxTurn technology to assist you in driving
Thor Industries – Owners of Keystone RVs
Thor Industries bought Keystone in 2001 – five years after it was founded. Before that, Keystone was independent. Keystone is now run by CEO Matt Zimmerman and has around 200 employees.
Thor Industries' purchase of Keystone was one of the largest RV manufacturer purchases ever at that time, although Thor went on to spend even more acquiring more RV makers later. Keystone was purchased for $145 million. Thor Industries is now one the largest maker of RVs in the world.
Info on Thor Industries
Thor Industries is based in Eklhart, Indiana. They are also the owners of Airstream, Heartland RV, Jayco, Dutchmen, and other RV makers.
Thor Industries was actually founded when they acquired Airstream in 1980. Airstream had been suffering during the economic downturn of the '70s but is enjoying a resurgence now. In 2016, Thor Industries purchased Jayco – another quality RV brand – for $576 million. Before the sale, Jayco, which is also in Indiana, was the largest privately owned RV manufacturer in the world. In September 2018, Thor Industries purchased Hymer, the largest RV manufacturer in Europe, which cemented Thor's place as the largest RV manufacturer in the world.
While it sounds like the company may have been named after the Norse god, it's actually a combination of the last names of the founders – Wade F.B. Thompson and Peter Busch Orthwein. The CEO is Robert Martin.
In 2019, Thor Industries made $7.86 billion in revenue, and had a net income of over $133 million.
Where is the Keystone RV Manufacturing Plant?
The Keystone RV manufacturing plant is located in Goshen, Indiana. Visitors can actually tour the plant to see how their RV is built. There's a list on Keystone's website explaining the RV plant tours, and which model tours are on which days so you can even ensure you get to see your model of RV being built.
Keystone RV is the largest maker of fifth wheels in North America. If you're considering a Keystone fifth wheel, toy hauler, or other Keystone RV, it helps to know who's behind the company and whether they are reputable.
Thor Industries is definitely not a stranger to the RV market, and they have their hand in the manufacturer of many different motorhomes, trailers, fifth wheels, toy haulers, and more. They're also a company that has been around a good long time, which is important when you're buying a new vehicle. You want to be sure if something goes wrong, that the company is still in business and able to help you with any problems.
Thor Industries has been in business for 40 years and has acquired some of the highest quality RV brands out there, including Keystone. They know the RV business, and Keystone has been making reliable, well-reviewed trailers for almost 25 years.
If you want to try a Keystone RV before you commit to buying one, RVshare can help! Check out the list of available Keystone RVs that you can rent. Then – rent it and take it for a spin for a few days! There's no better way to decide whether an RV is for you than to actually live in it and use it for several days (or more) before committing to buying it.