RV Owners
February 2nd, 2021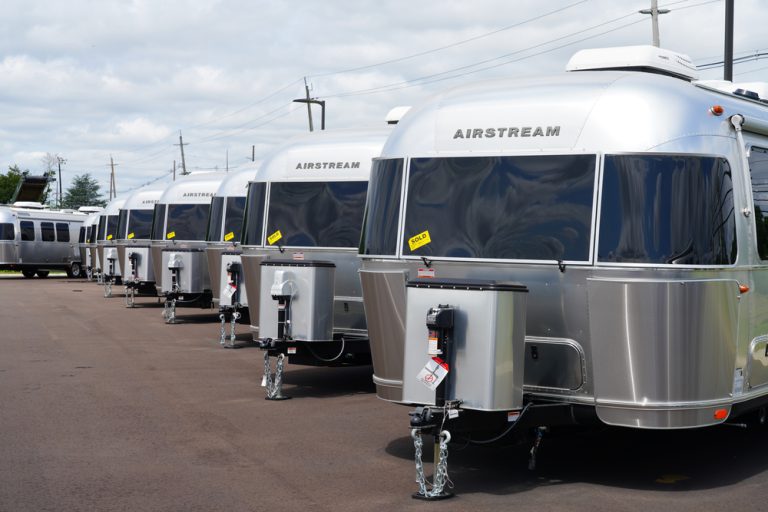 You've been dreaming of a new adventure. A life on the road outside of bricks and mortar, so you've made the decision to purchase a new RV. How exciting! You see them everywhere nowadays. All over social media, traveling down the road, or sitting in empty lots. It seems like almost everyone has an RV. Soon, you will have one of your very own.
When making such a big investment, the first instinct is to buy an RV directly from a dealership. But before you hand over your hard earned cash, take some time to do a bit of research. Buying from a dealership can be a simple process, but there are other options.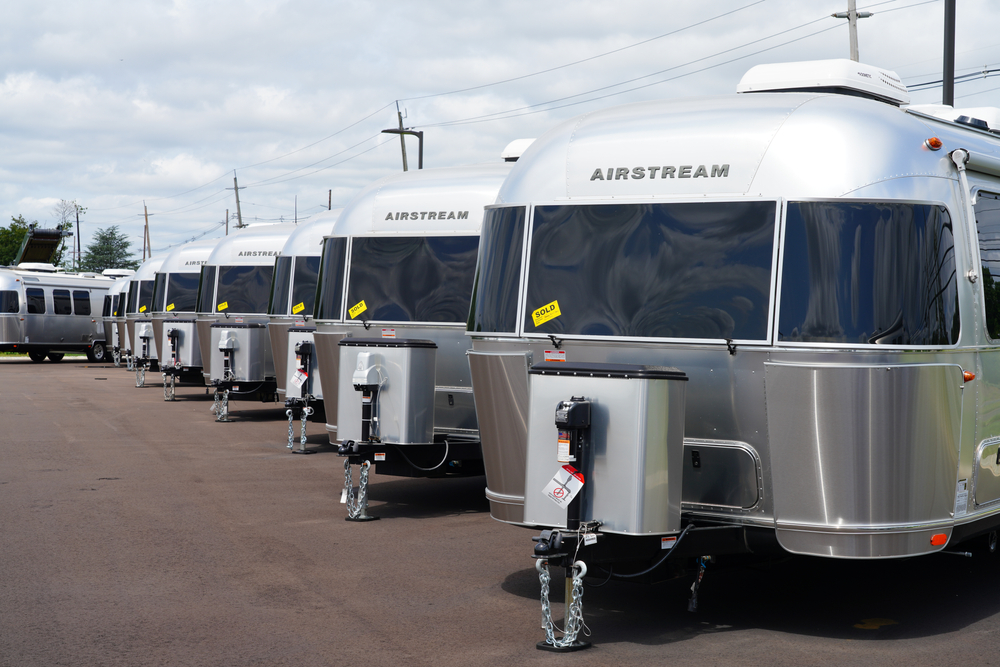 RV Dealership
Here in Las Vegas, we're lucky to have some big dealerships. Our first RV was actually purchased at one. The sales associate was helpful & made the transaction seamless. If we were to purchase another one from a dealership, it would be from her. But thinking back to that time, it was a little too simple. We weren't completely knowledgeable with the ins and outs of RV ownership. We made the purchase, they gave us a quick tour of the unit, and then we were on our own. There was a small conversation about warranties, but that was a bit confusing. We later figured out that the unit was covered for only 30 days after we drove it off the lot. The manufacturer also had limited warranties. If anything needed repairs beyond that, we'd have to pay everything out of pocket, including expensive labor.
On a positive note, RV dealerships may offer some great deals depending on supply, demand, and season. Always keep an eye out for incentives & discounts. Also, keep in mind that RV values are similar to car values. It may lose its value once you drive it off the lot. Buying a slightly used unit may be wise and can save extra cash.
Online RV Outlets
RVT.com and RVTrader.com are two online RV outlets. Ads on these platforms are listed by both dealerships and owners. You can find a lot of competitive prices and comparisons. These listings include most features and details to give you a better understanding of potential units.
Public Auctions
Public Auctions can be a gold mine for RVs. Some of these units are in great shape, but were repossessed by the bank for unpaid loans. Quite a few of them are also claims from insurance companies. Sometimes they are written off as a loss instead of being repaired. Like I mentioned before, labor for RV repairs can be expensive. When buying at an auction, do your homework. Read up on the workings of an RV. Be confident in your understanding of how RV systems work. Also, do some research about RV water damage. A lot of units, no matter where you purchase it from, may have hidden water damage. If you know someone with RV experience, bring them along to the auction, or send them information about potential units. Researching values is important as well. Know the worth of the unit so that you don't overpay. The more you know, the better.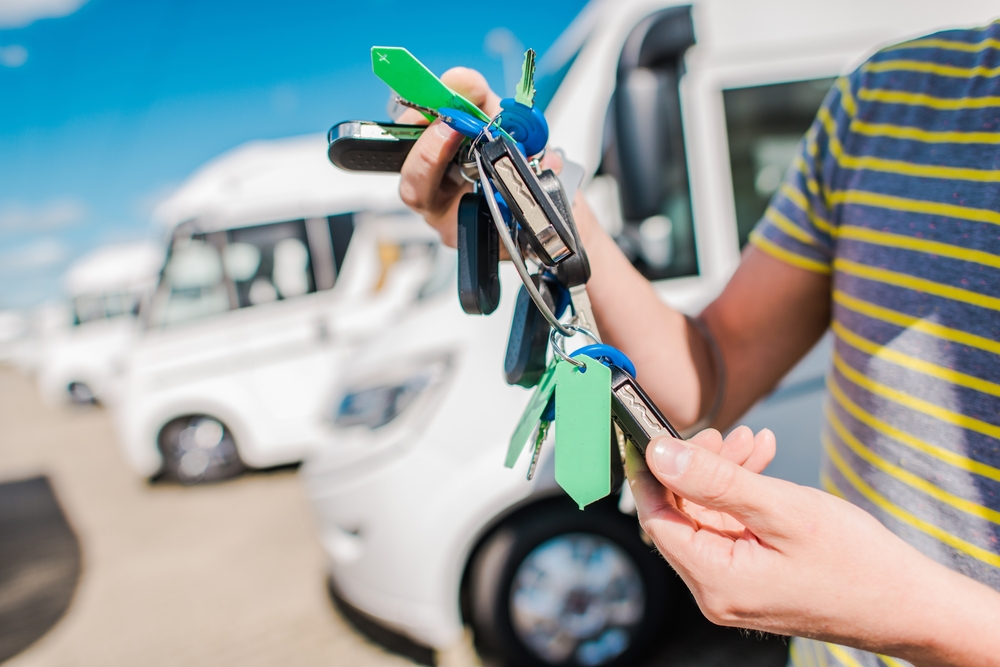 Online Markets
Online markets like Facebook Marketplace, Craigslist, or OfferUp are great sources for RVs. Most of the ads are listed directly by the owner, which leaves room for negotiation. But Buyer Beware! Scammers are smart, especially on these platforms. They've discovered the growth of the RV industry and are taking full advantage. If you find an ad that looks too good to be true, it probably is. There is no way a sane owner is selling a pristine Airstream for $1,200. Here are a few red flags to look for:
Only 1-2 Photos. If there's only one photo, it's probably fake. Real owners will post at least 5 or more photos of their unit. Pictures will include both the exterior, interior, and everything in between.
Short Description with a contact email or phone number. Do not contact an ad that lists their hidden email or phone number in the description. They're enticing you to contact them directly to retrieve more of your information. Real owners and sellers will list features of the RV, including any repairs made. You can tell a lot by reading the description. An owner will take the time to describe in detail.
Fine Print: If you're still unsure if the listing is a scam or not, scroll down to the end of the ad and look for a link name or website, usually in fine print. The platform will usually state if the ad was created by an outside source.
With all of that said, don't let these scammers deter you from finding a great deal. I have the best luck finding RVs on these platforms. But I also know what to look for. Practice and knowledge are key. And always bring a friend along when viewing these units. Meeting strangers alone can be scary and unsafe.
Out of State
Search out of your area for a larger selection & even more good deals. During your hunt, expand your search range. I have found that sellers outside of rural areas are much more willing to make a deal. They don't receive as much traffic, as opposed to populated & competitive areas. And it's a great excuse to take a road trip. Turn it into an adventure.
There are so many places to find your new RV. It can become overwhelming at times. But remember, everything worth having is worth waiting for. With a little patience, and a lot of research, you'll find the perfect RV meant just for you. There are a lot of sources online that can help with your search. No matter where you look, keep an eye out for red flags and go with your first gut instinct. The selection of RVs for sale is broad. There are so many different options. Know exactly what you're looking for and have confidence. Have fun and show off your new RV!
Shi is a content creator, business owner, wife, and mother of six. She left behind a career in the corporate world to enjoy more time with her family, and to explore the wondrous world of RV ownership. Shi spends additional time renovating RVs, while enjoying adventures on the open road.