RV Decor & Unusual RVs
September 9th, 2015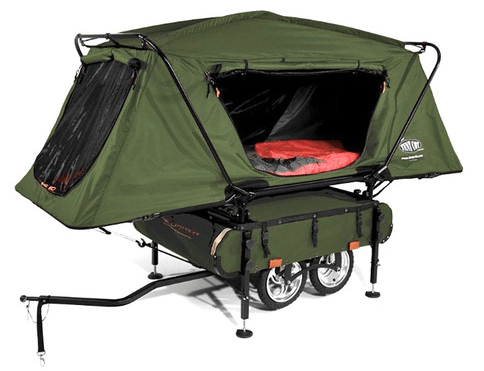 This ultra-tiny camper will make the dedicated biker smile. Dubbed the Midget Bushtrekka, is weighs a mere 50 pounds, but can transform into a full pop-up camper.
It fits all bicycles from 20 to 29 inches tall, is very flexible, easy to pack, and easy to set up. Made by Kamp-Rite, the unit has mixed reviews but is ready to order from Amazon.com for you to try for yourself.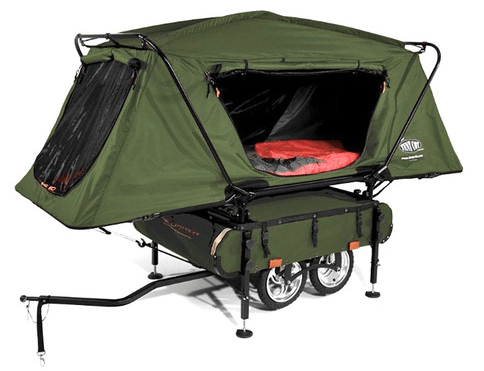 The trailer frame is made from lightweight aluminum and the nylon is water resistant. Storage is accessible underneath the tent portion of the trailer. Open the trailer and you have an oversized sleeping cot wherever you roam.
What do you think? Is this your type of RV? Would you buy this ultra-tiny camper? Add your thought to the comment box below!
Like this article? Share it with your friends. Thanks for reading!