Tips for Choosing The Right Trailer for Your Lifestyle: Teardrop, Pop-Up, Fifth Wheel, and Toy Hauler
How Tos & Tips
August 5th, 2019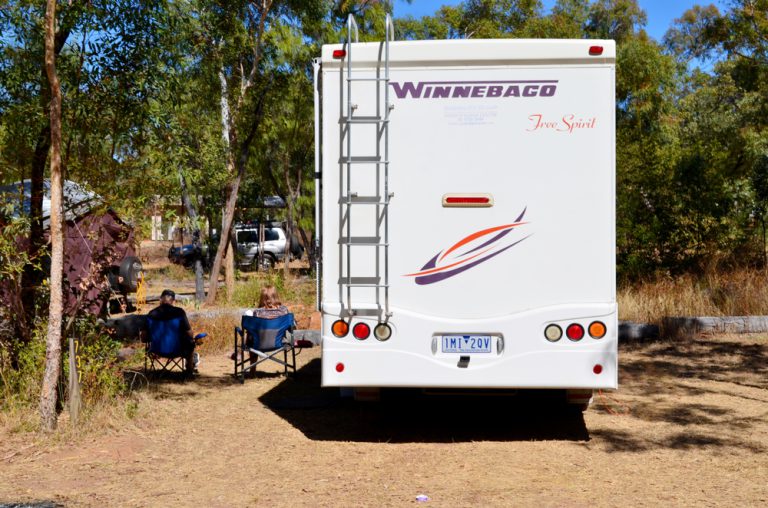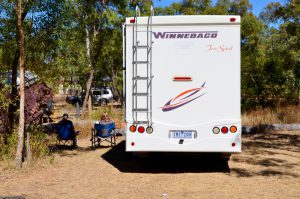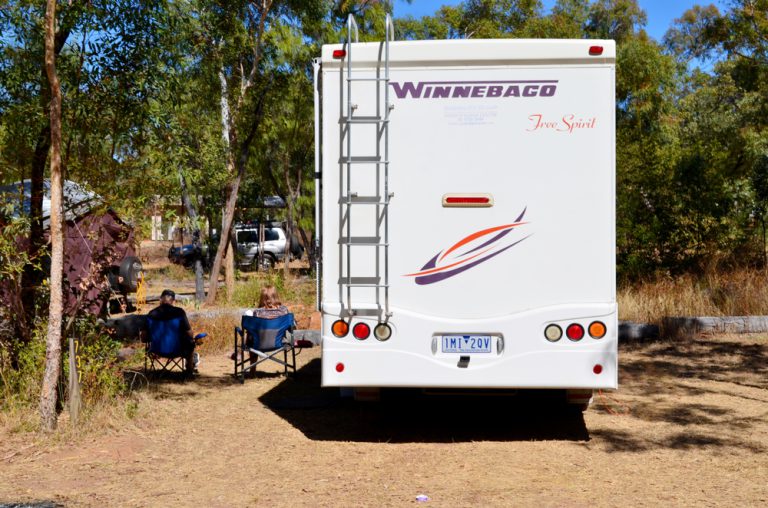 For campers who crave the comfort and luxury of the RV life but don't want to sacrifice flexibility or affordability, travel trailers represent a kind of Goldilocks option. No matter what kind of trailer you haul, you'll always automatically have an auxiliary vehicle with you for exploring your destination — and since trailers don't come with costly engines, they're leagues cheaper than motorhomes of comparable amenity level and size.
What's more, travel trailers are nearly infinitely versatile, with a make, model, and body shape available no matter what your preferred camping mode may be. From vast fifth-wheel campers with multiple slide outs that'll make you feel like you're in a mansion on wheels to modest pop-up campers that'll get you reconnected with nature no matter how narrow the unpaved road to your boondocking destination might be, there truly is something for everyone when it comes to travel trailers.
Which, of course, begs the question: how do you pick? With so many different types of travel trailers available to the modern camper, it can be kind of overwhelming to figure out which one will best meet your needs.
Fortunately, a little bit of research can go a long way toward clarifying what you're after based on what your preferences are… and in this post, we're going to dive into the various types of travel trailers out there so you can do just that!
Plain Ol' Travel Trailers
Let's start from the beginning: plain-Jane travel trailers, RVs that are towed behind vehicles like SUVs and trucks. Even within this category, there's quite a bit of diversity; you might be looking at a lightweight aluminum model or a fiberglass molded version like a Casita.
But the basics are largely the same. You're talking about a mobile home on wheels, which doesn't have its own engine or steering wheel.
For that reason, all travel trailers require an auxiliary vehicle to tow them — which, depending on the weight of the trailer, might be as small as a standard SUV or as large as a one-ton truck. Tow vehicles are at once one of the biggest benefits of travel trailers as well as one of the most commonly-cited headaches; that is, if you don't already have a tow vehicle, it can be a pain and expense to trade in your sedan for something more powerful.
But thanks to the multiplicity of lightweight options on the market today and ever-improving technology, many travel trailers can be pulled behind lighter weight vehicles, which can make for an easier day-to-day driving experience. As far as amenities go, travel trailers come in the full range, just like motorhomes; your rig might have slide-out rooms and full-sized kitchen appliances or be more scaled back and modest. It all depends on what size and style fit your needs!
Now that we've covered travel trailers in general, let's move on to some of the more specialized options out there on the market.
Toy Haulers
Say you're a camper who also enjoys ATVing or cruising scenic highways on your motorcycle.
Well, if you're going to haul a traditional camper, you've kind of got a problem: with the car and the RV, you've already got a full tow setup. It's illegal in most places to double-hitch — not to mention a physics nightmare from a driving standpoint!
That's where toy haulers come in. A toy hauler camper is a travel trailer which features a large empty "garage" space in the back, allowing you to bring along your ATV, motorcycle, golf cart, or other large "toy" along for your trip without having to rig up a separate trailer. These RVs often still have plush amenities in their living spaces, though those living spaces are, of course, abbreviated to make room for the garage area. But here's the good news: when you're set up at camp, you can repurpose that open back area for a porch or patio. After all, it is called "camping," right? The whole point is to get outside!
Teardrop Campers
If you're a tent camper looking to upgrade your sleeping experience without necessarily having to drive something massive around, a teardrop trailer might be the perfect middle ground. These teensy trailers come with just the bare basics: usually, the interior offers a bed and little else, and there may be a kitchen area you can access from the back. (Sometimes, this area may also be devoted to storage.)
Teardrop trailers are small and won't offer much in the way of indoor relaxation area, or even a place to go to the bathroom. But if you're used to car or tent camping and hauling along a portable grill, a teardrop trailer can be a great upgrade that will at least allow you to rest on a real mattress… which is invaluable after a long day of outdoor adventuring, if you ask us!
Pop-Up Trailers
You can also think of a pop-up tent trailer as a step up from tent or car camping. With canvas sides that keep you close to nature (and, importantly, allow you to roll down the unit for easy storage), small pop up campers are a great option for those who want a little bit more than a teardrop trailer, but still prioritize their maneuverability — not to mention cost. Pop-ups are often available for less than $10,000.
Although they may be small, pop up trailers pack a surprising punch in terms of amenities. Many are self-contained, meaning they do offer built-in onboard bathroom facilities with holding tanks. And just because you have to "pop it up" doesn't mean it's not spacious and comfortable once it's fully extended!
Another great feature of pop up trailers: they allow you to use the hard top of the "box" — that is, the trailer's folded form — to store adventure gear like bicycles or kayaks. Affordability, convenience, and comfort… it's hard to argue with a pop-up!
5th Wheel Campers
Depending on your travel style, this may just be the one you were waiting for — because if you're after living large and luxurious, this is the one you want. In fact, fifth wheel campers have the capacity to offer more floor room than even the largest motorhomes; at up to 40 feet in length and with multiple slide-outs, you could be looking at well over 500 square feet of space. (After all, they don't have to devote any of that interior room to a cockpit!)
Fifth wheel trailers often come equipped with plenty of luxury extras to make all that living space feel that much more like home. Bathtubs, full-sized kitchens with islands, and washing machines are not unheard of; in fact, it's fairly likely that with the fifth wheel fully extended and set up in camp mode, you might forget you have wheels under your feet at all.
However, all that size does come at a certain cost — namely, the necessity of a very large and capable tow vehicle. Because of both their special hitch requirements and massive weights, fifth wheels pretty much always need to be towed with a full-size, one-ton truck, and they do need to be equipped with special in-bed hitch equipment in order to be safely hauled.
Still not sure which type of travel trailer is right for you? Well, one of the best ways to get a handle on what you're looking for is to get out there and experience your options… and luckily, with RVshare, that's totally possible, even if you're looking for towable rigs! Unlike the big box rental agencies and dealerships, our network of trusted local owners offer RVs of every shape, size, and body style imaginable, including teardrop trailers, fifth wheel trailers, pop-up campers, and even some other unique options we haven't named here.
RVshare rentals are backed with A-rated insurance coverage that lasts the entire duration of your rental period, and you can also opt in to a 24/7 roadside assistance upgrade so you won't have to worry about a single thing on the road. And since the prices are often a fraction of what you'd find at a commercial dealership, it's no big deal to try out several different units to get a better sense for which fits your camping style… in fact, we can't think of a more enjoyable "homework" assignment!
Whether you end up in a fifth wheel living large or decide a modest pop-up is all you need for your purposes, travel trailers are one of the very best ways to get out there and see what the world has to offer in comfort and style. Enjoy!
This post may contain affiliate links.