How Tos & Tips
March 19th, 2020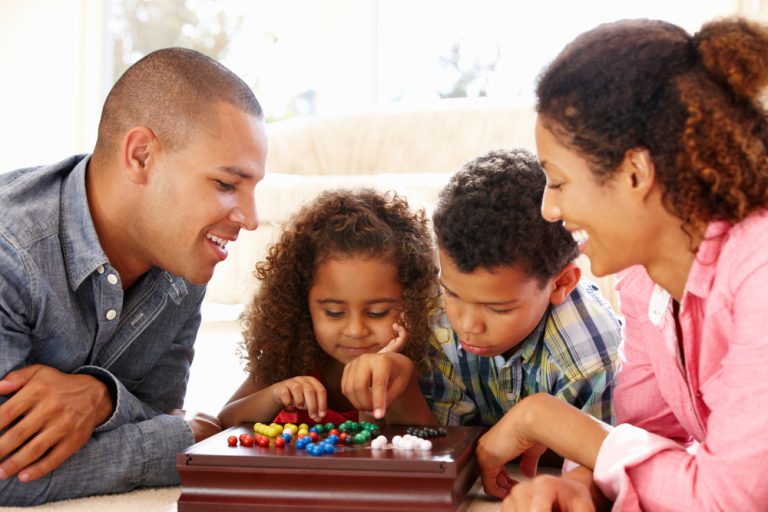 You know we love being outdoors as much as possible – making memories on hiking trails, around a fire, exploring new parks and campgrounds, but sometimes plans don't work out quite like we want them to! This can lead to needing to make the most of time indoors, whether it's at home or in your RV. Check out these favorite fun indoor activities for kids!
National Park Virtual Tours
Want to see National Parks without leaving the couch? Now you can through virtual tours! Parks like Yellowstone National Park have their own tours where you can explore different parts of the park and learn about the park's history. You can also explore different parts of the world through Google Earth and five incredible tours from Google Arts and Culture:
Museum Virtual Tours
Not only can you take virtual tours of parks, but you can visit many museums virtually as well. No lines and you can take as much time as you want to look through everything – perfect! There are dozens of amazing museum tours from all over the world!
The British Museum

(London, England) tour visually connects different articles and events in history in areas such as art, belief, trade, and more.

Musee d'Orsay

(Paris, France) has an online exhibit featuring a newly renovated part of the museum and also has almost 300 paintings to study, including many from Vincent Van Gough and Claude Monet.

National Gallery of Art

(Washington DC) has two online exhibits to explore including a history of fashion and Dutch painter Johannes Vermeer. There are also over 42,000 works of art to admire!
Educational Shows
So many beloved children's shows are rich in educational content, and luckily, many of these shows are on our favorite streaming services. On Netflix, take out of this work field trips with Ms. Fizzle on The Magic School Bus and explore the world with Carmen Sandiego. Catch up with Big Bird and the gang on Sesame Street and explore science, math, and engineering with Curious George, both on Hulu. You can also find Sesame Street on Amazon Prime in addition to everyone's favorite puzzle solver, Dora the Explorer, and the kind-hearted Arthur as he works through different challenges alongside his friends. Lastly, you can of course find an abundance of fun and educational shows on Disney+.
Get the Jitters Out!
Staying stuck inside gets everyone a little antsy, so getting some exercise is good to get rid of some built-up energy. Try videos on YouTube for free family workouts and yoga classes. Create fun indoor games for kids like obstacle courses in the living room, musical chairs in the dining room, and dance parties. Chores will not only help parents but will help get the kids up and moving! Make it fun by assigning points to different tasks – the winner gets to pick the family movie of the night!
Indoor Family Activities
There are so many other fun indoor activities for the kids that you can also do together as a family while all cooped up under one roof. Break out your favorite board games, start a new puzzle, or play charades. Get creative by having coloring and drawing contests or developing a new family recipe. It can be hard to be stuck inside when you want to be out exploring, but there are also a lot of opportunities to make lifelong memories at home, too!
May contain affiliate links.