The Top 9 Waterfalls in Louisiana
Waterfalls
October 16th, 2021
If you're thinking about water features in Louisiana, you might be imagining the shimmering shores of Lake Pontchartrain or the sprawling Gulf of Mexico beyond it. But make no mistake: Louisiana also boasts some incredible waterfalls worth exploring, so long as you know where to go. They might be limited in number, but they're certainly worth exploring!
Fortunately for southern waterfall-chasers, we've gathered the top Louisiana waterfalls right here so you'll know exactly how to find them.
Top 9 Waterfalls in Louisiana
1. Clark Creek Natural Area Waterfalls
2. Tunica Hills Wildlife Management Area
3. Woodriff Falls
4. St. Mary's Falls
5. Rock Falls
6. Hodges Gardens
7. Kisatchie Falls
8. Odum Falls
9. Little Bayou Pierre Cascade
Visiting Waterfalls in Louisiana
Without further ado, here are the best and most beautiful waterfalls in Louisiana — and the details you need to get to them.
1. Clark Creek Natural Area Waterfalls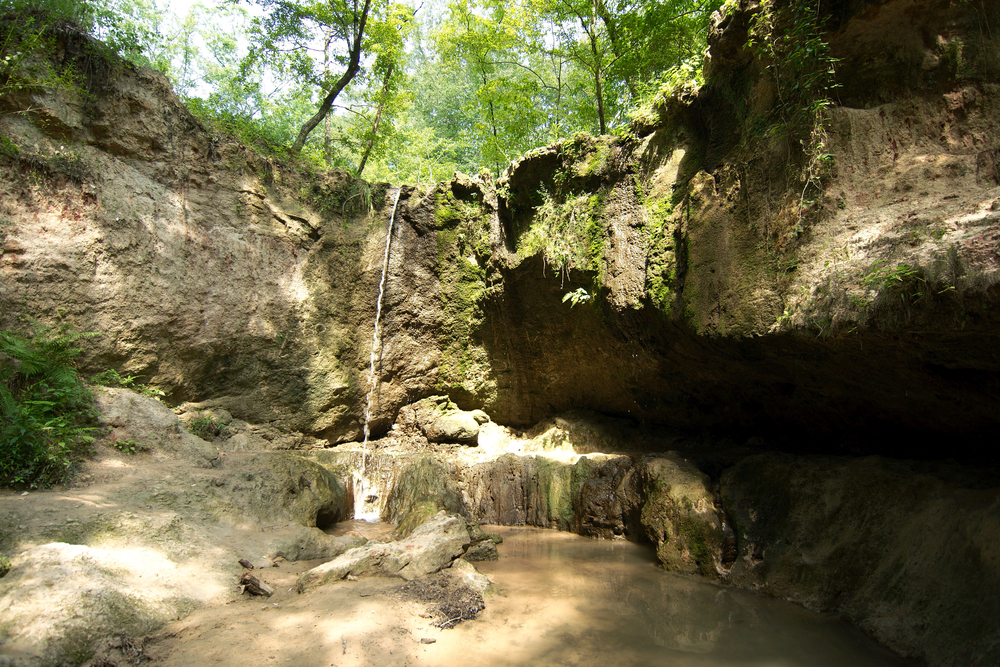 Okay, you got us: this one is technically not just in Louisiana, but in Mississippi, too. That said, this vast 700-acre wilderness straddling the winding border between these two states, delineated by the Mississippi River, is an absolute must-stop for waterfall chasers: it boasts more than 50 of them! Along with the various falls, whose flow rate will depend on the season and the amount of recent rain, this green space is also known for its diversity of foliage and great examples of a variety of local trees, and there are a large number of trails to meander along and explore.
Things to do near Clark Creek Natural Area Waterfalls: This part of the south, where Mississippi corners into Louisiana, is full of wilderness worth exploring; along with the Clark Creek Natural Area, you may also want to check out the Red River State Wildlife Management Area, the Three Rivers Wildlife Management Area, or the Grassy Lake State Wildlife Management Area — just to name a few. Here are some local RVshare rentals to make it easy to spend as long as you'd like exploring.
2. Tunica Hills Wildlife Management Area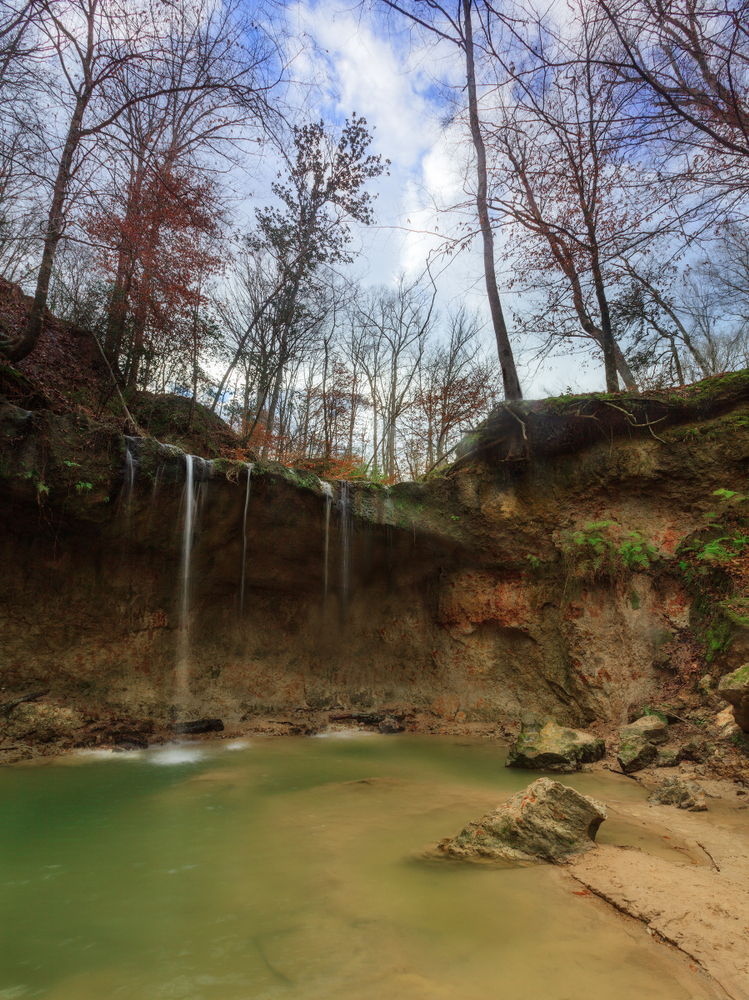 Another scenic preserve close to the Mississippi River (though this time firmly on the Louisiana side of the border), Tunica Hills Wildlife Management Area boasts a number of hiking trails — which are also used by trail runners, equestrians, and others — that seasonally run streaming with beautiful waterfalls. That said, if you visit during a dry time of year, you might find nothing at all, and indeed might not know that cascades ever flow here. Trail A is known for its potential waterfalls, but for the best shot at seeing one, we recommend timing your hike right after a rain, or keeping an ear to the ground and waiting for others to report back on cascades they've seen.
Things to do near Tunica Hills Wildlife Management Area: Although rugged enough to feel quit far off the beaten path, the Tunica Hills WMA is actually only about an hour north of Baton Rouge, and only two hours or so from New Orleans. Along with the many preserved wildernesses in this area, there are also plenty of urban adventures to be had along this corridor, so we recommend checking out these local RVshare rentals (and excellent area RV parks!) to make for a long, leisurely, and easy stay.
3. Woodriff Falls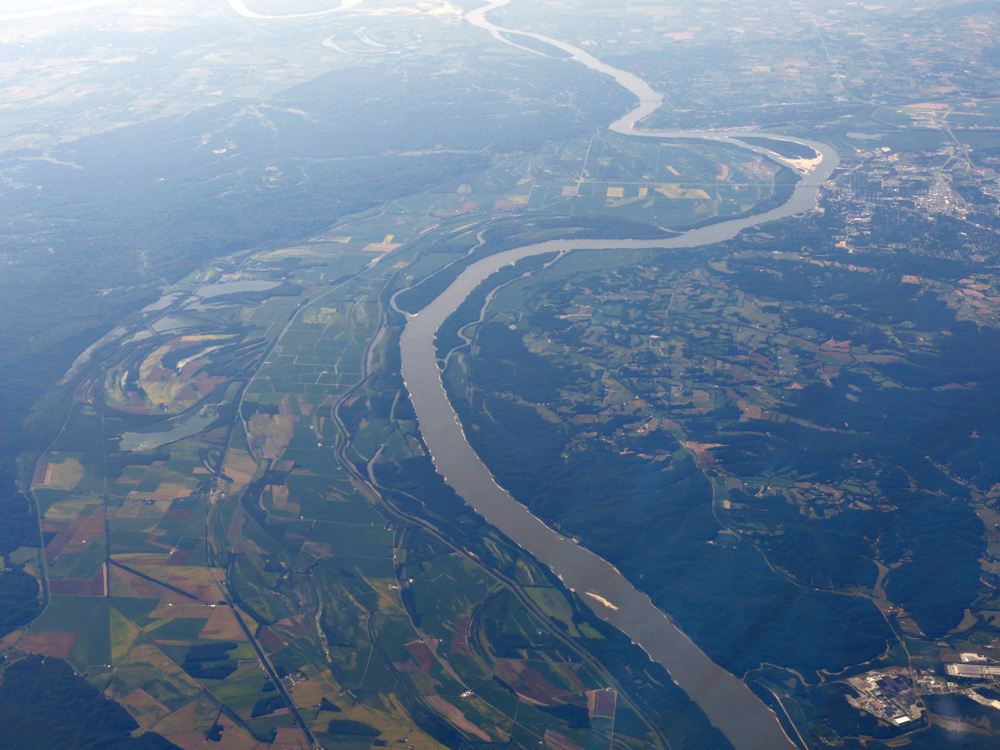 Fairly small? Yes. Still absolutely gorgeous and well worth visiting? Also yes! Located just north of the Mississippi River along the Woodriff Ditch, Woodriff Falls tumbles scenically down from an overhanging rock ledge, which creates a beautiful and inviting rock shelter that visitors can clamber into to experience the falls from a whole new angle. The hike to the falls isn't particularly strenuous, though it is surrounded by stunning examples of local foliage, and the small southern towns that dot the area are inviting and well-appointed.
Things to do near Woodriff Falls: Nearby Cat Island National Wildlife Refuge has many more hiking trails and outdoor recreation opportunities to offer visitors, and the small city of St. Francisville offers basic amenities as well as some incredible southern dining options. Meanwhile, it's less than an hour from Baton Rouge, and again, there are some wonderful RV parks around (and RVshare vehicles to take to them!).
4. St. Mary's Falls
The J.C. "Sonny" Gilbert Wildlife Management Area is an expansive stretch of forest in the central-northeastern part of Louisiana — and although it's a bit off the beaten path of many of Louisiana's major population zones and most-visited areas, it's well worth adding to your list if you're serious about chasing waterfalls. The St. Mary's Falls Trail is both stunning and relatively simple, short and easy enough even for tough kids and beginning hikers. Traveling little more than a mile altogether, both out and back, and seeing a little more than 100 feet in elevation gain along the way, there are certainly a few steep and rocky moments… but the overall experience is gentle, and the view at the end of the trail certainly makes it a worthy adventure.
Things to do near St. Mary's Falls: The J.C. "Sonny" Gilbert WMA is just one part of a much larger and more expansive wilderness, which extends up into the Sicily Island Hills State Wildlife Management Area and eventually connects to the Boeuf Wildlife Management Area and other parks. Additionally, although it's far from major Louisiana cities, these wildernesses are surrounded by smaller communities like Harrisonburg and Jonesville, which can meet all your basic vacation needs. (Other than the RVshare rental, of course!)
5. Rock Falls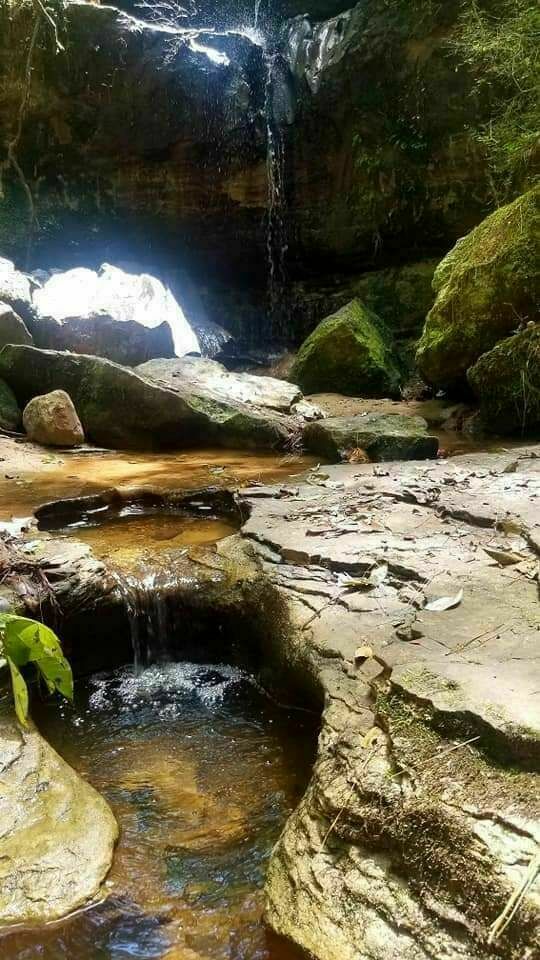 Another must-see waterfall tucked away into the J.C. "Sonny" Gilbert Wildlife Management Area, Rock Falls Trail is slightly steeper than St. Mary's Falls — but it's still marked "easy" by most users on AllTrails. You'll travel less than a mile and see almost 150 feet in elevation change, which means the trail does offer some moments to get sweaty, but it's still a hike that those new to the sport can take on without too much worry. The waterfall at the end is a beautiful, multi-tiered affair that drips languidly from multiple overhanging rock ledges. Along with hiking and trail running, this path is also popular for snowshoeing and nature trips in the winter, when you may be able to witness this beautiful waterfall frozen solid.
Things to do near Rock Falls: This easy loop can be reached within a drive of less than 15 minutes from the small town of Leland, or a slightly longer journey of about half an hour from Sicily Island. Composed of multiple forests struck through with multiple rivers and creeks, this area is a fantastic one for outdoor adventurers of all stripes, but particularly water lovers; here are some area RVshare rentals so you can explore at your own pace.
6. Hodges Gardens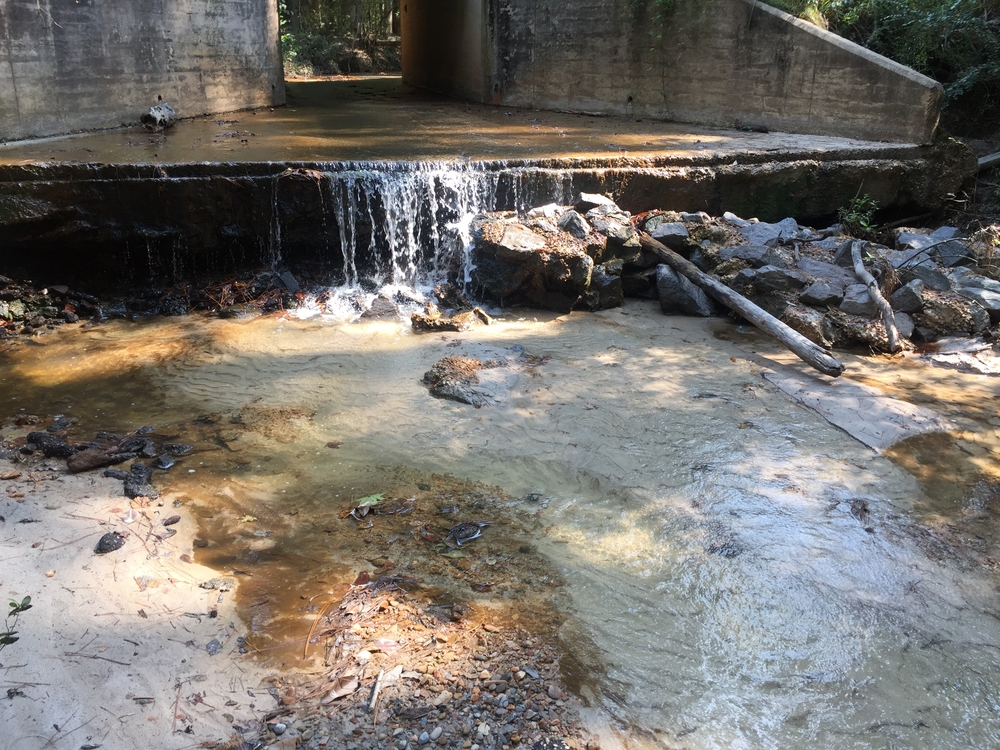 Tucked alongside a small but scenic man-made lake constructed in the 1950s, Hodges Gardens is a beautiful and well-manicured 200+ acre botanical gardens that offers scenic pools, fountains, geysers, and, indeed, a lovely cascade. The waters are used to irrigate the plants that have been selected to populate the area, and the whole system is recycled to make for a sustainable and beautiful destination for visitors eager to learn more about foliage both local and exotic. Keep in mind that because this is a man-made waterfall working on a pump, you can only see it in action during the hours the gardens are open each day. Additionally, keep your eye on the Hodges Garden website, as this park does host social events as well!
Things to do near Hodges Gardens: Nestled between the small Louisiana towns of Florien and Hornbeck, Hodges Gardens is also within an easy driving distance of the nearby Peason Ridge Wildlife Management Area, if you're looking for some less-well-groomed (but no less beautiful) outdoor adventure opportunities. There are, of course, some excellent RVshare rentals in the area to choose from, as well!
7. Kisatchie Falls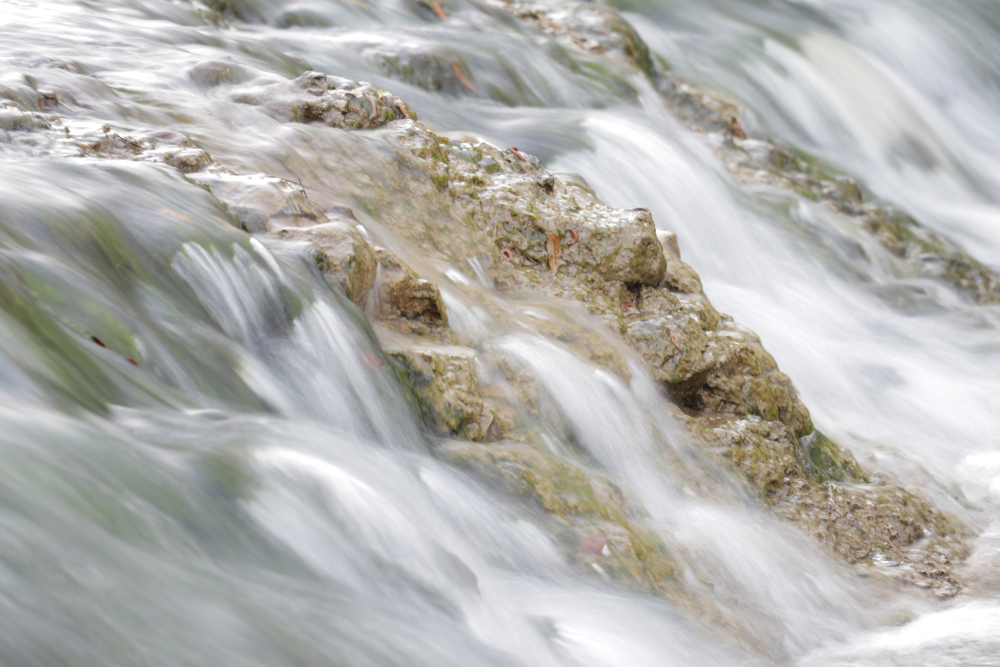 Although it's perhaps one of the most famed falls in the entire state of Louisiana, and certainly one people travel from as far afield as New Orleans to see, Kisatchie Falls is actually a little bit misnamed: this is a set of Class-II rapids that cascade busily along the Kisatchie Bayou. Of course, it's still a very scenic trip to go see them, not to mention an excellent adventure opportunities for those who know their way around whitewater watercraft. The rapids also create a small pool that's perfect for dipping your feet, wading, or letting the pup splash around for a few sunny hours.
Things to do near Kisatchie Falls: The enormous forest these rapids are found in covers a sweeping 600,000 acres, and the nearby Bayou Kisatchie Campground is a great place to lay your head while you're exploring it all… if you're tent-camping and looking for primitive accommodations, that is. Fortunately, you can find many excellent RV-friendly campground options in the larger Alexandria, Louisiana area, not to mention some excellent RVshare rentals!
8. Odum Falls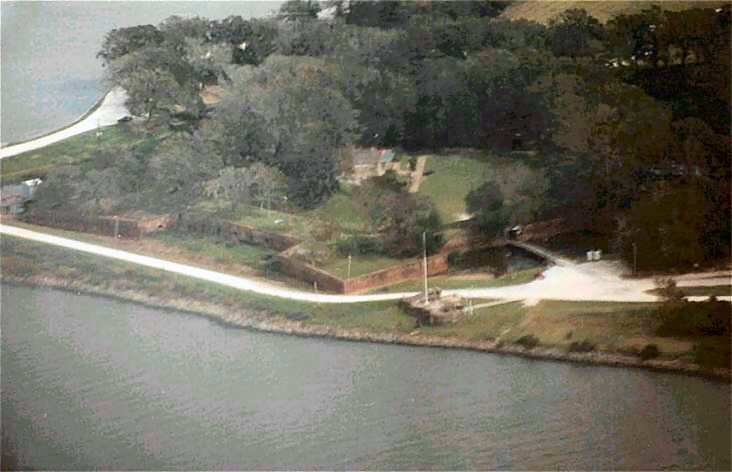 One of the best examples of a waterfall in the entire state of Louisiana, Odum Falls is both broad and tall, offering a stunning cascade along place where the Long Branch waterway diverts into Odum Creek. It's located close to a roadway in the Peason Ridge Wildlife Management Area in a beautiful stretch of green space where you'll find, among other things, a number of local cemeteries. Although the flow of this fall does vary depending on how much rain has been had, this area is known for its wet climate, so the chance of a powerful cascade is fairly high year-round.
Things to do near Odum Falls: This one is a pretty easy one to loop together with Kisatchie Falls in a single day trip, since they're located only minutes from each other; there are also many other hiking trails and natural areas to check out nearby. Here are some local RVshare rentals to make it into a long and leisurely vacation.
9. Little Bayou Pierre Cascade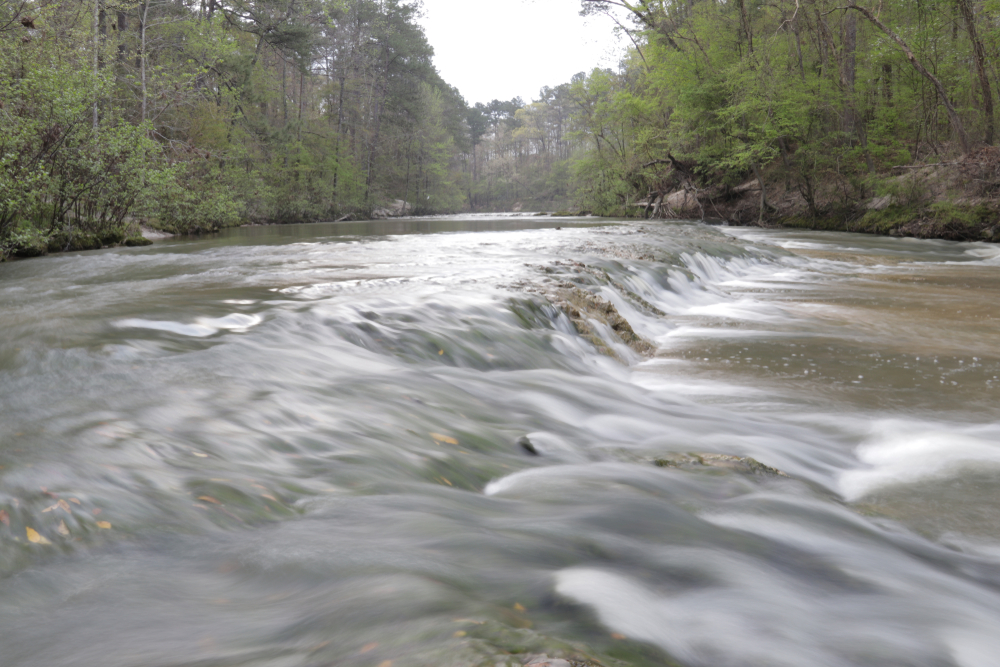 Little Bayou Pierre is a small but scenic river that cuts through the wilderness on the east side of the Peason Ridge Wildlife Management Area, and it boasts a series of scenic falls that drop shortly but swiftly in five-foot tiers as the water travels along to its destination. This is another section of Class-II rapids — pretty rare to find in this state — and thus a beloved destination for whitewater kayakers and canoers. Of course, the cascades are lovely enough that they're worth seeking out, even if all you're after is an Instagram picture!
Things to do near Little Bayou Pierre Cascade: Although wild and green, this scenic waterway is only an hour outside of the urban arms of the nearby city of Alexandria, which boasts plenty of worthy to-dos including museums, a zoo, and world-class dining establishments. This metro area is also home to some excellent RVshare rentals, not to mention comfortable and well-thought-out RV parks and campgrounds to bring them to!
Planning an RV Trip to Louisiana
From waterfalls to crawfish boils to incredible U.S. historical sites, there are so many wonderful reasons to visit Louisiana — and if you ask us, an RV trip is the perfect way to see it. What other mode of travel allows you to meander comfortably at your own pace with all the comforts of home surrounding you?
If you don't yet have a rig of your own, you're in luck; the RVshare network is strong in Louisiana, and you can find the best peer-to-peer RV rentals in the state available right here on our website. Additionally, we've written guides to the best Louisiana state parks, best Louisiana RV parks and campgrounds, and some of its best and most-loved cities so you can take to the road with the information you need to make a one-of-a-kind vacation.
The rest is up to you — so what are you waiting for? Find your ideal RV rental to start your Louisiana dream trip today!