National Parks
December 6th, 2021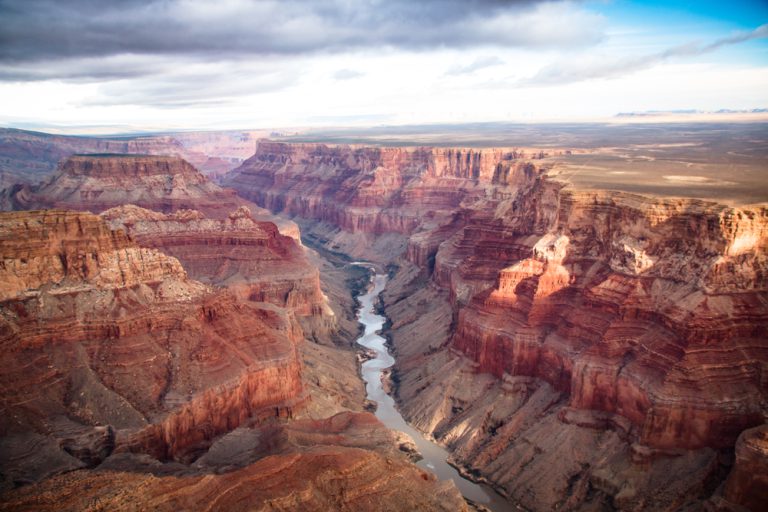 If there's one must-see American wilderness that's highly likely to be on your bucket list, it's Grand Canyon National Park — and for good reason. Thousands of feet deep, hundreds of miles long and more than a dozen miles wide, the Grand Canyon really is a landscape like none you've ever seen before. It truly boggles the mind.
Case in point: approximately 6 million visitors made their way to this massive crack in the ground in 2019, and although the pandemic has thrown the numbers into disarray a bit, it continues to be one of the most popular national parks on the American roster.
Which is exactly why it's so important to pause a moment and reflect on the larger history of the Grand Canyon, or the landscape we've named as such. Northern Arizona and the Grand Canyon are the historical and ancestral land of many tribes of Indigenous Peoples, including but not limited to the Pueblo, Havasupai, Hopi, Hualapai, Paiute, Apache, and Navajo Tribes, Peoples and Nations. Their story far exceeds the western memory and imagination of this incredible and sacred spot.
The Indigenous History of Grand Canyon National Park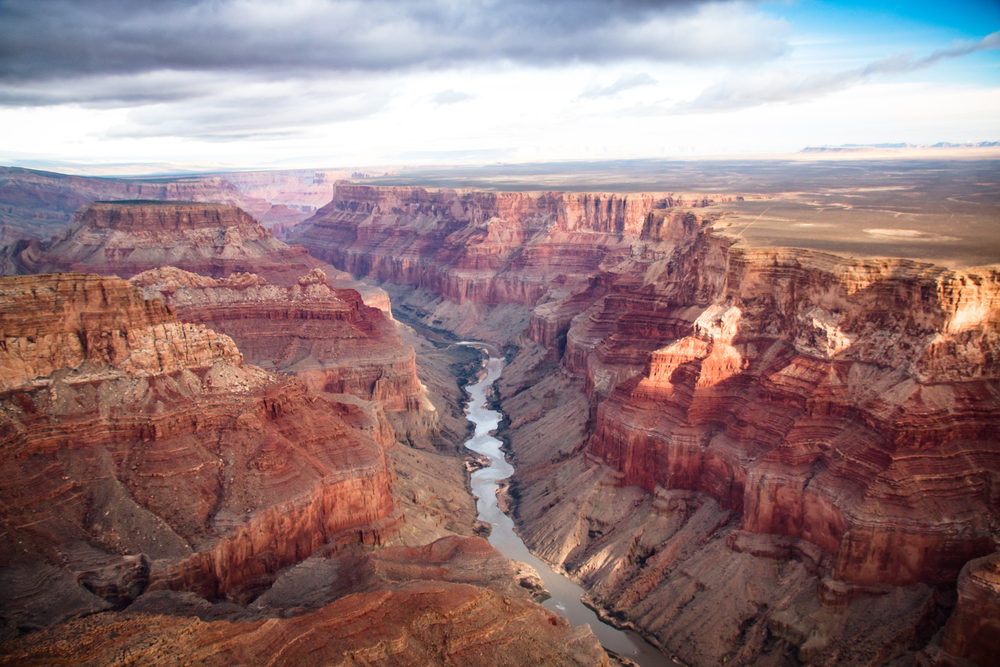 Archeological findings reveal that the Grand Canyon has been a home to Native Americans and Ancient Indigenous peoples for some 13,000 years. To put that into perspective, western settlers first arrived there in 1540 — which may seem like quite a while ago until you see that figure in the larger historical context. The Grand Canyon figures in the oral storytelling tradition of many different tribes, who describe the great magic that conspired to create such a large and humbling rift in the earth.
According to the National Park Service website for the Grand Canyon, there are eleven current tribes who are associated with the Grand Canyon, and whose histories and cultures have held the place as a touchstone:
Havasupai Tribe
Hopi Tribe
Hualapai Tribe
Kaibab Band of Paiute Indians
Las Vegas Band of Paiute Indians
Moapa Band of Paiute Indians
Navajo Nation
Paiute Indian Tribe of Utah
San Juan Southern Paiute Tribe
The Pueblo of Zuni
Yavapai-Apache Nation
Among the interpretive signage and displays offered along the South Rim of the Grand Canyon, visitors can explore an 800-year-old Tusayan Pueblo Indian Ruin, and ranger-led tours are also available to make information and knowledge more accessible to wide audiences.
The tribes described above lived in the American Southwest in a variety of ways, but all are characterized by rich cultures, traditions, and rituals, as well as a caring attention to the land that sustained them (and which they stewarded in return). These practices continue today as enrolled members of these tribes combine contemporary lifestyles with long-standing Native American tradition that too often goes overlooked and silenced.
Paying Respect to the Land
Learning about the ancient stewards of a landscape — and the people whose home this was before colonization — is an important first step toward understanding your place in the larger context of a landscape's history, which is often far more complicated and tragic than we realize at first glance. The Grand Canyon is an incredible place to bring the family to engage in amateur naturalism, hiking, and other outdoor sports, not to mention the simple wonder at how majestic our planet can be at times, but it's also a hallowed, storied place.
Along with reading write-ups like these and taking advantage of the availability of Native American storytelling at the National Park itself, you can also consider using a service like Native Land to look up whose ancestral stomping grounds you're standing on, no matter where you are in America.
And at the Grand Canyon and every other national park — or any wilderness, for that matter — we highly encourage all campers to follow Leave No Trace principles, which help ensure visitors leave a landscape just as they found it, or even better, so as to preserve it for future generations. This includes camping only on designated and sturdy ground, packing out all trash you pack in, and resisting the urge to take home natural "souvenirs."
Take, intead, some photos — and be sure to spend plenty of time simply enjoying this place in real time. It truly is a once-in-a-world, once-in-a-lifetime experience, and has called to the human heart for about as long as human hearts have been.